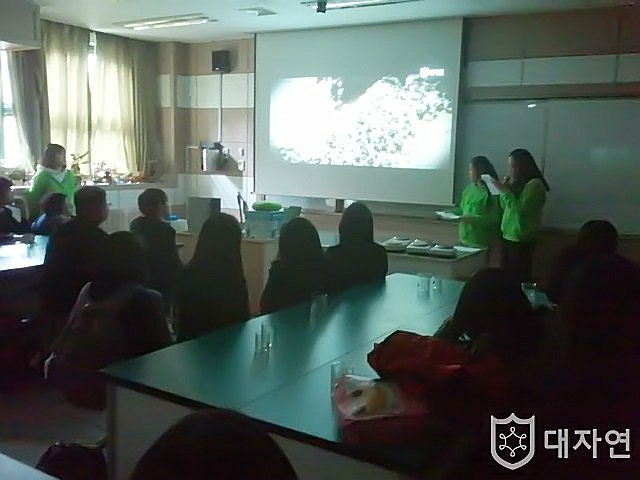 2012 Little Daejayon class of Daewang Middle School began with "Daejayon Report."
It is an environmental report that make people know the seriousness of environmental disaster and urge to act.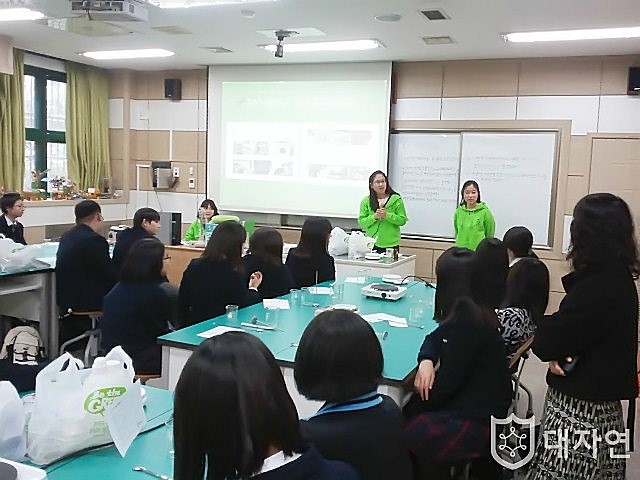 They are environmental teachers in charge of Daewang Middle School this year.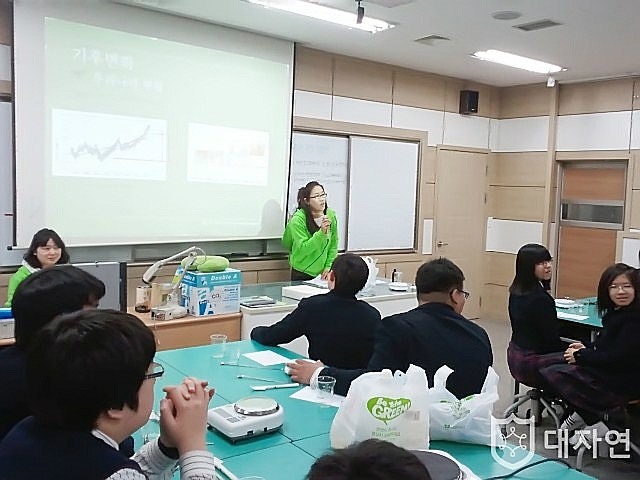 They are giving a lecture on climate change and water environment.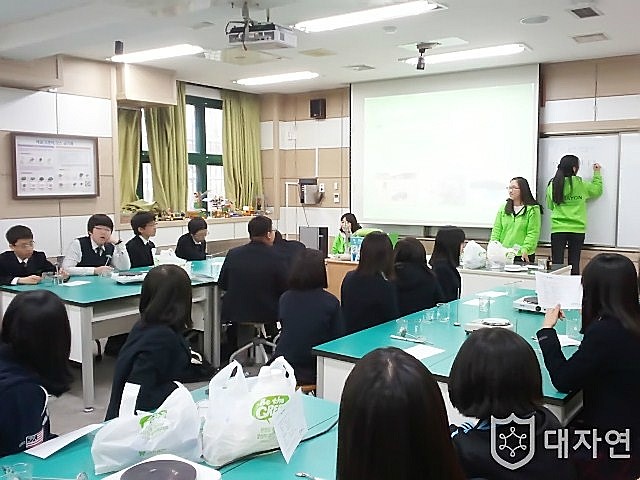 Now is time to make an eco-friendly lavender lotion with EM.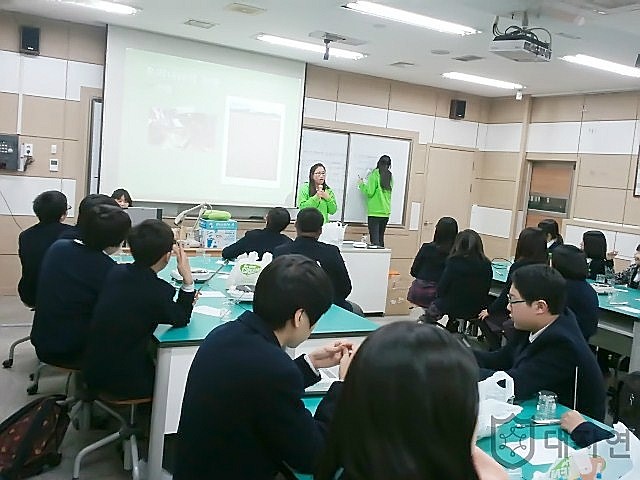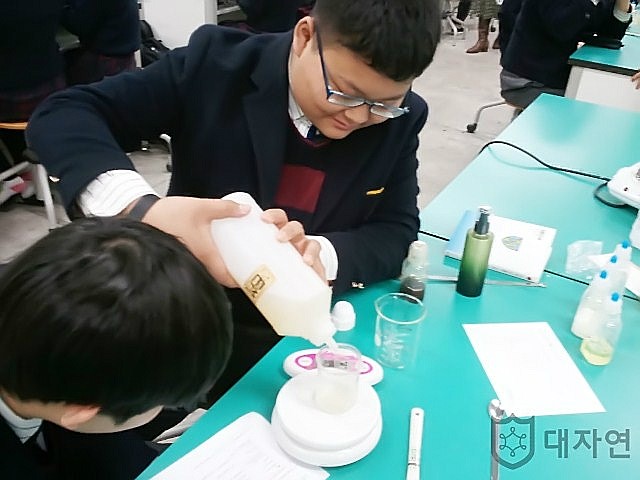 Please put 80ml of fermented solution of EM rice water into a beaker.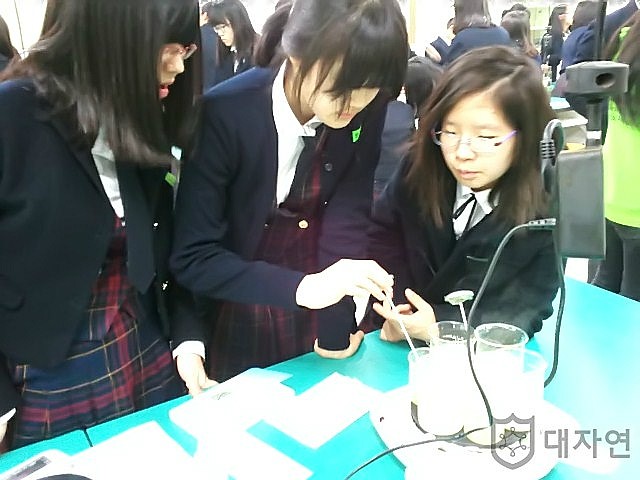 Heat it until 70℃. [158℉]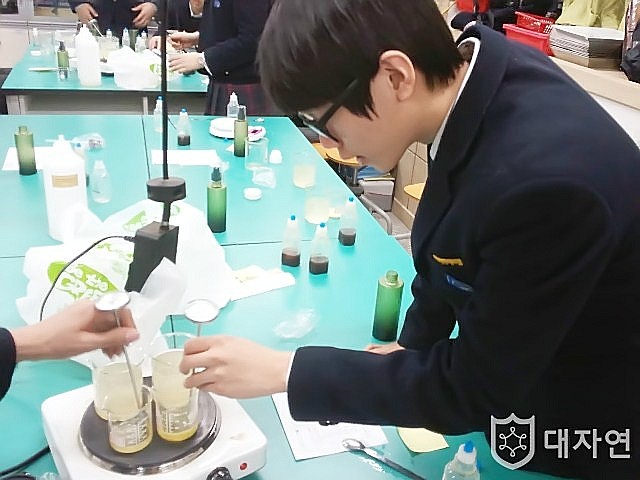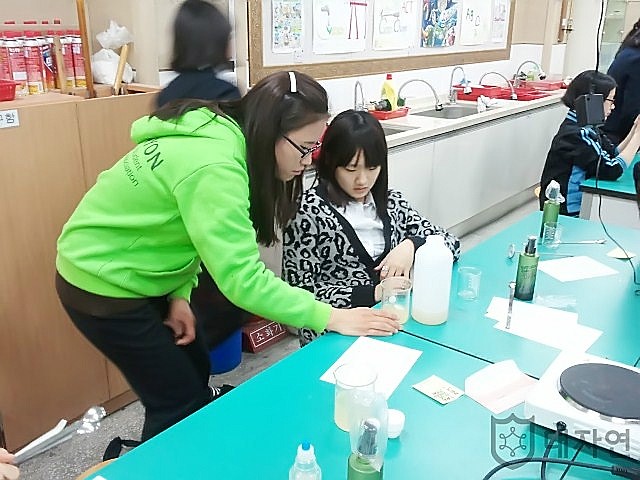 And cool it then completed!
Be healthy with an eco-friendly lavender lotion for skin and environment!