Youth environmental leaders


who are produced by

university




student environmentalists

Daejayon Green School is managed by university student environmentalists
who have completed the Green School teacher program and have environmental activity careers.

They provide an enjoyable class so youth can become interested in environment and participate in class actively.

In addition, university student environmental teachers become a mentor and a role model of students, so youth can prepare for their dreams as environmental leaders.
Daejayon Green School
Little Daejayon Environmental
Education Program
Accredited by Korea Ministry of
Environment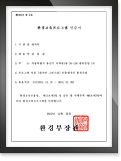 Daejayon is nominated as an
excellent environmental
education institute by Ministry
of Environment of Korea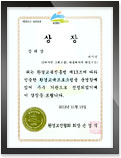 This organization is recognized their excellence on managing Daejayon Green School [Little Daejayon Environmental Education Program] therefore nominated as an excellent institute by Korea Environment Preservation Association, in 2014.
Distinguished Teacher of
Youth Award Presented by:
Seoul Metropolitan City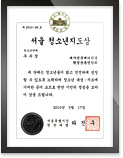 Daejayon received this prize in recognition of its efforts to educate young people as future leaders who will take actions against climate change.