9th July, 2012
Daejayon visited Division of City Schools in Quezon City again.
Last winter in 2012, Daejayon and Philippines Quezon City promised to cooperate on Green School.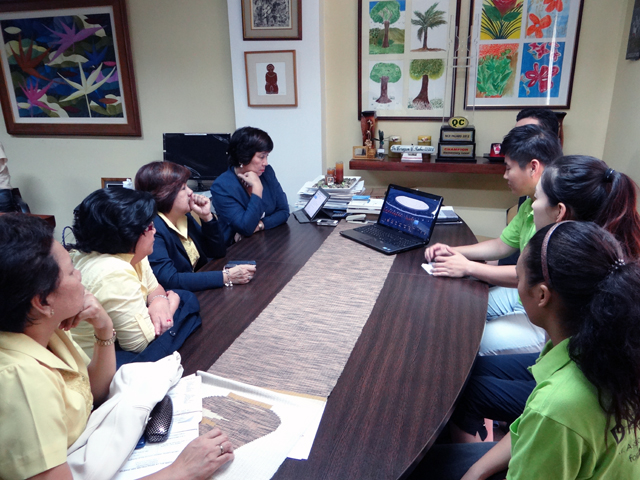 Director Dr.Rubio greeted revisiting of Daejayon.
Through last meeting, Daejayon and Division of City Schools of Quezon have already agreed on cooperation of Green School.
So Dr.Rubio invited her colleagues who are taking charge of education of Quezon City.
Daejayon introduced the activity and work again.
They are also surprised that these activities are moved by university student.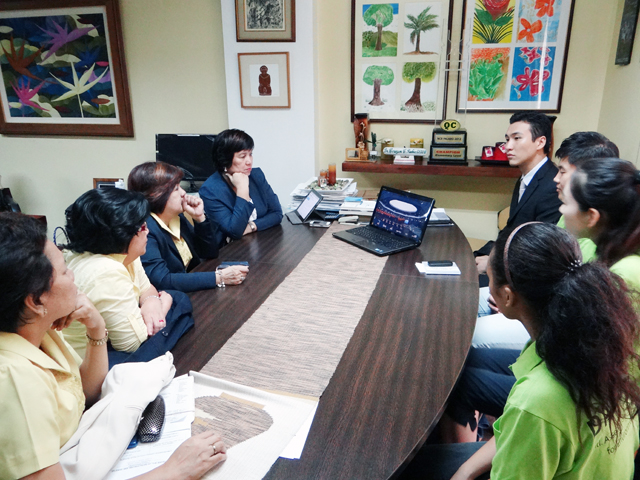 They said that the activity of Daejayon has more value rather than proceeding in only one or two schools.
And they requested to give a lecture in more schools.
The schools are 46 national high schools in Quezon City.
Isn't it awesome? If we gave lectures in 46 high schools, how many students will have a chance to realize and practice on environmental problem?
With a continued discuss, we determined to give environmental education for leaders of 46 schools.
The leaders are presidents of student council, elite and special students who are managed by government.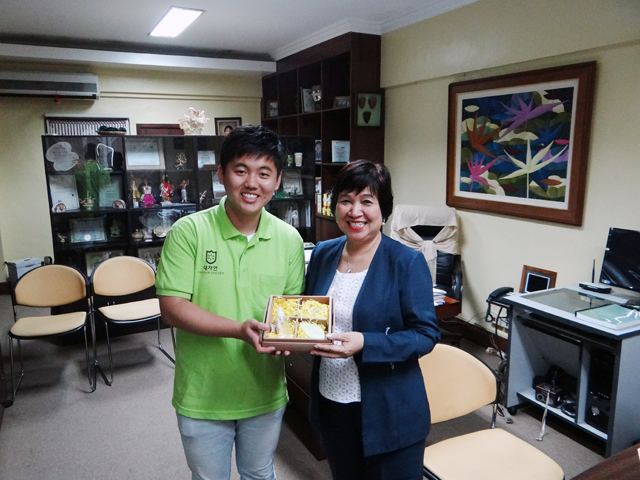 And through this meeting, we discussed the activity of Green School for this summer and later.
The first class is Green School environmental class at the Quezon City Science Interative Center with student leaders of 46 national schools in Quezon City.
Today's meeting for Green School ended with giving eco- friendly soap and air refresher made by students.
Are you expecting Green School activity in Philippines?
And do you want to see hard working leaders of Green School in Philippines?
From the hot spot of Green School in Philippines, Daejayon.