These days, Daejayon's status rises as time goes by.
And in the year of 2012, finally we made a historic event. Green School will go into Indonesia!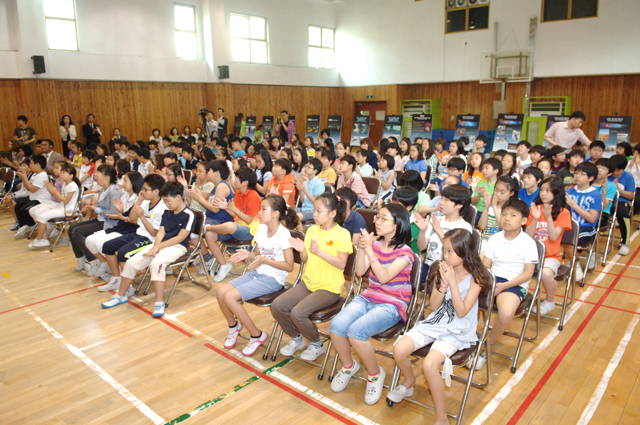 Heungin Elementary School students got together in their school auditorium early in the morning.
Daejayon Indonesia branch will be established and Green School program also will be conducted in Indonesia, making Heungin Elementary School role model.
Actually, Indonesia has many programs something like Green School and conducts environmental education actively more than we expected.
This picture was taken after signing an MOU for International Green School Network with Indonesia.
From the left, Kim Jae-kyoun Daejayon secretary general, Kim ok-hyeon Deajayon director, Kim Yong-gap Daejayon president, Indonesia's director of environment department of Jakarta City Corporation, principal of Heungin Elementary School, Daejayon Lee hye-gyong director and vice principal of Heungin Elementary School.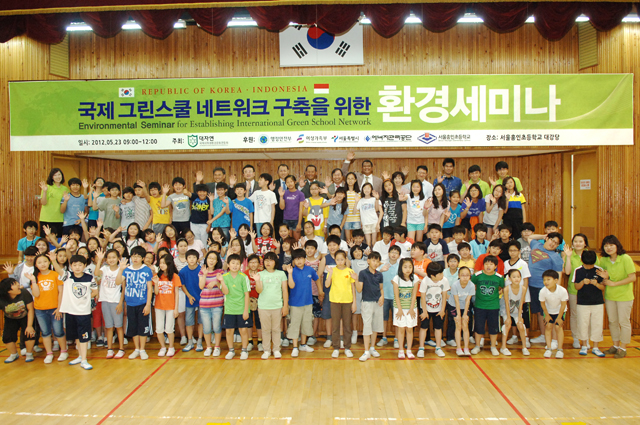 This program was conducted with Daejayon Report, introducing video about Green School and greeting of director of Jakarta.
And after all program, it's a group photograph!!
We hope Little Daejayon of Heungin Elementary School and Little Daejayon in Indonesia have active exchange about environment taking this opportunity.

Global Little Daejayon!