Green School of Daemyeong Middle School is actively making progress.
Daemyeong Middle School students are studying hard environmental education, it can make double effects if these educations are done in home.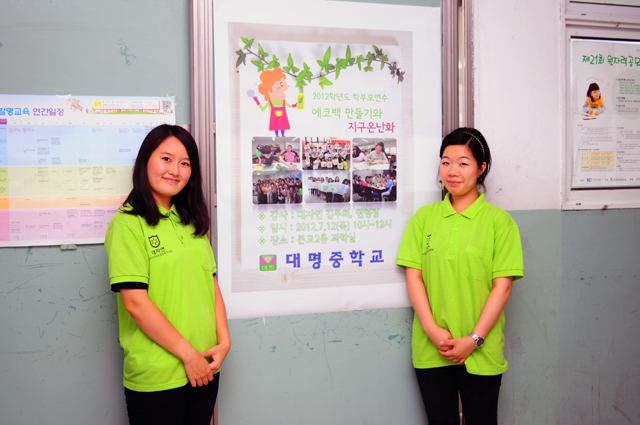 The special class, Environmental Education for "Green School" Parents, was conducted so as to advance Green School of Daemyeong Middle School.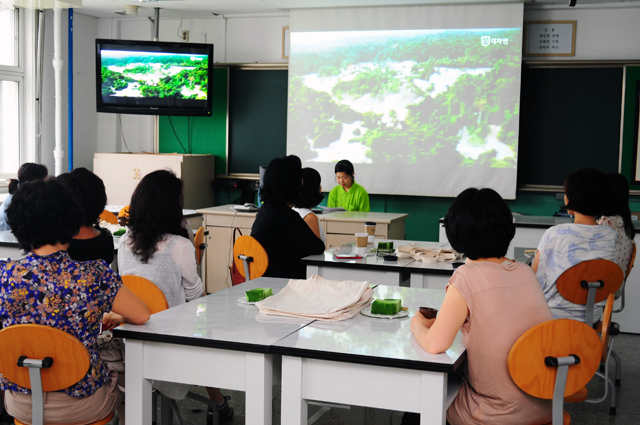 The first part of the education began with Daejayon Report which lets us know why we have to protect the earth from global warming.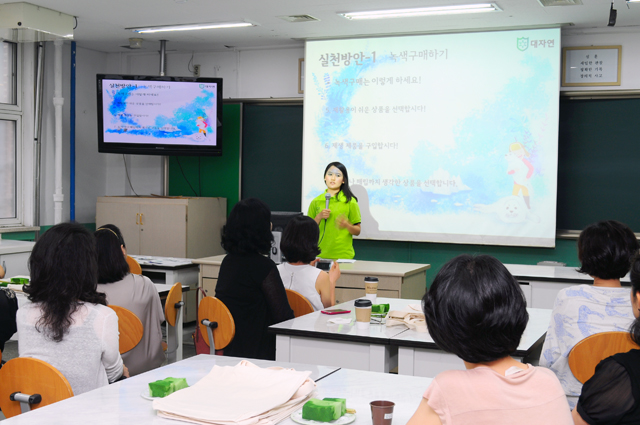 Meanwhile the parents have known that their children get Little Daejayon classes, they wondered about the classes. So, they were pleased to take a class themselves.
After watching Daejayon Report, the environmental education "Method of Decreasing CO2" was carried out.
It is a good lecture which lets us know how to decrease CO2 and green-house gas in concrete ways.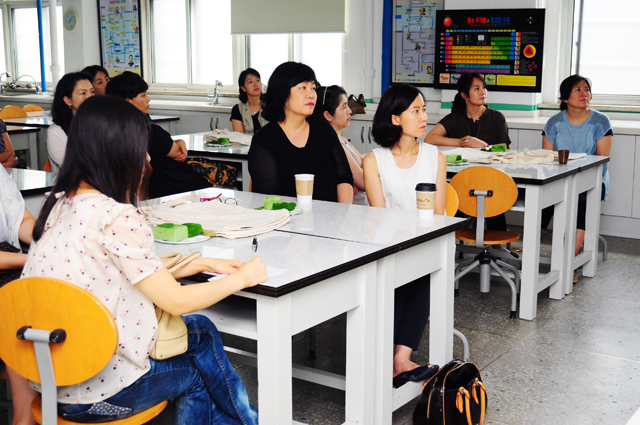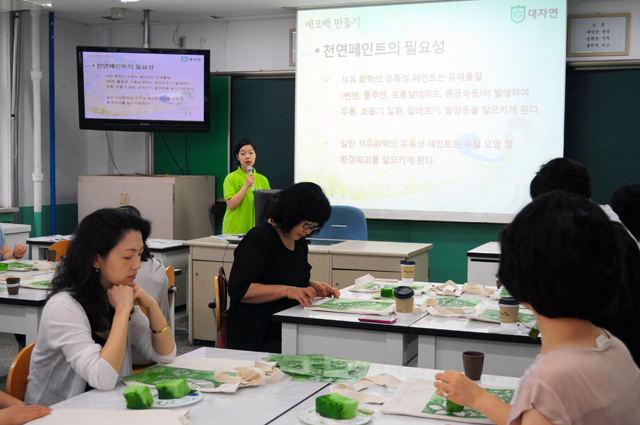 After listening lecture, they started to make an eco-friendly bag.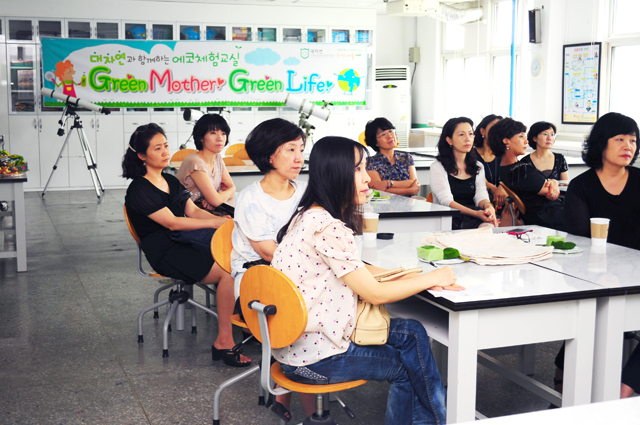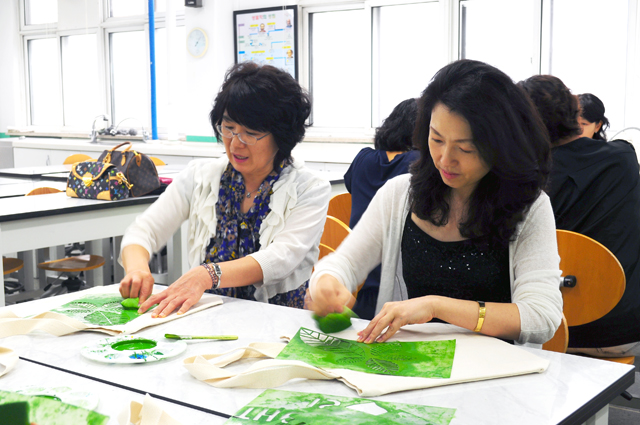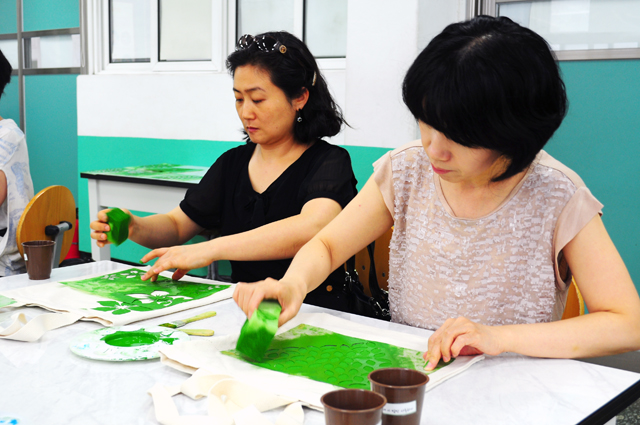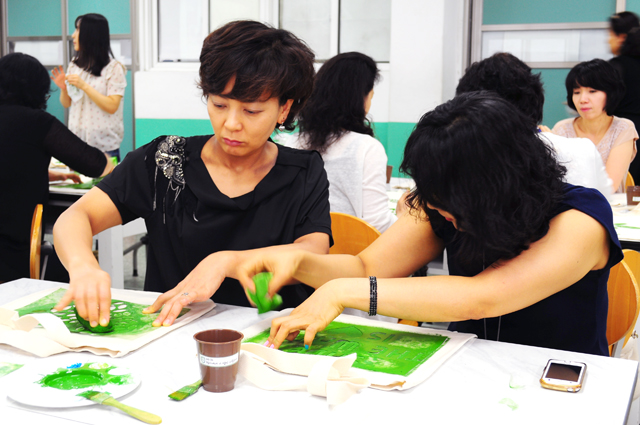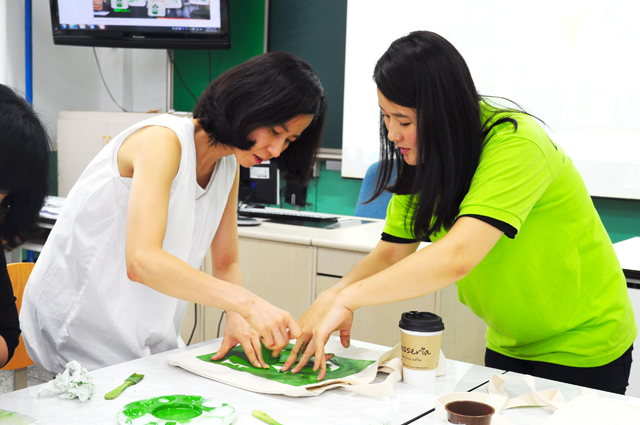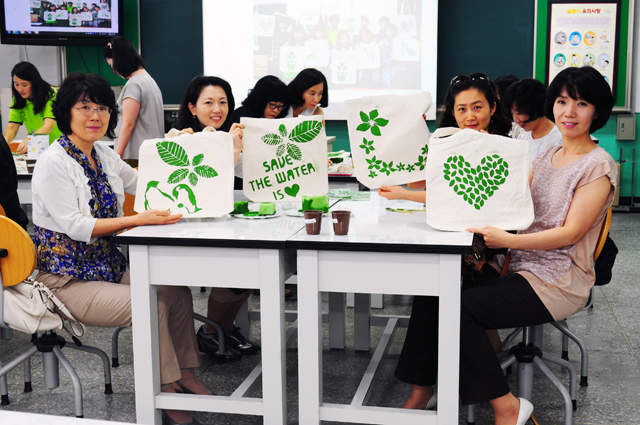 The parents loved the bag which painted with natural paint made of pine needles and spinach.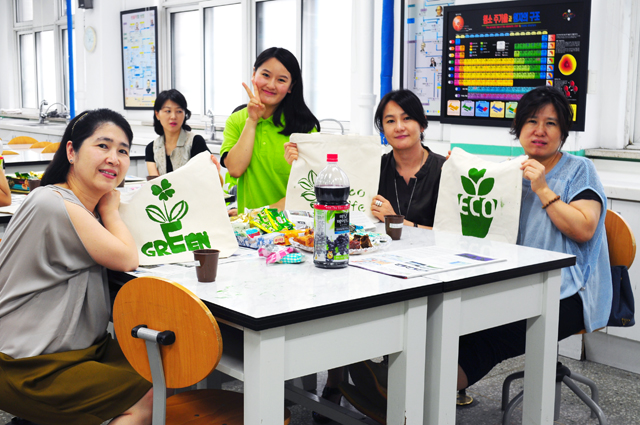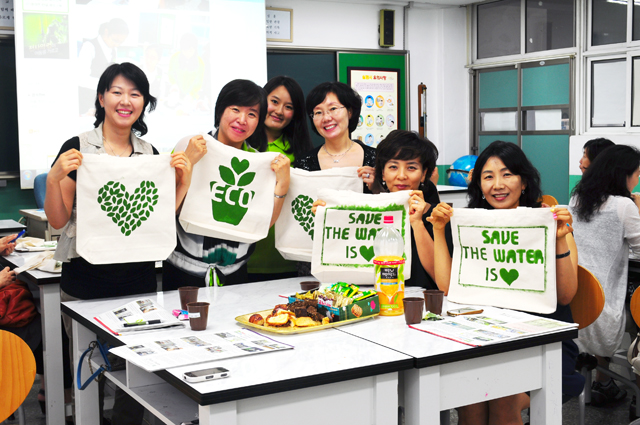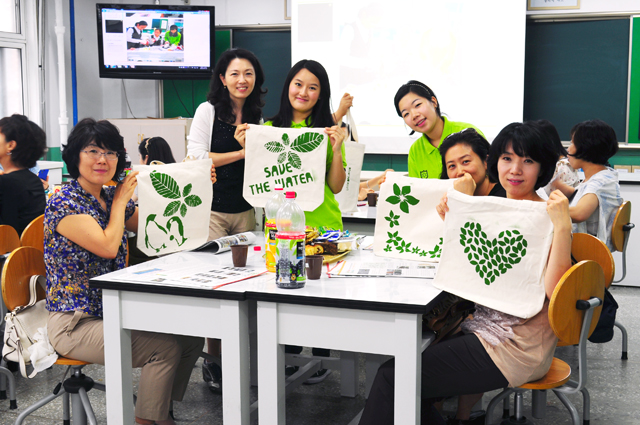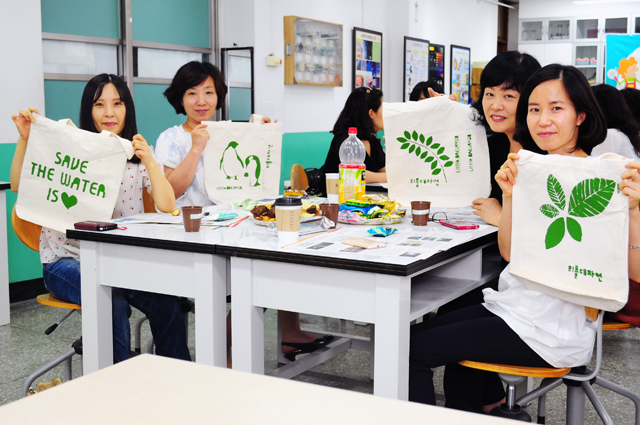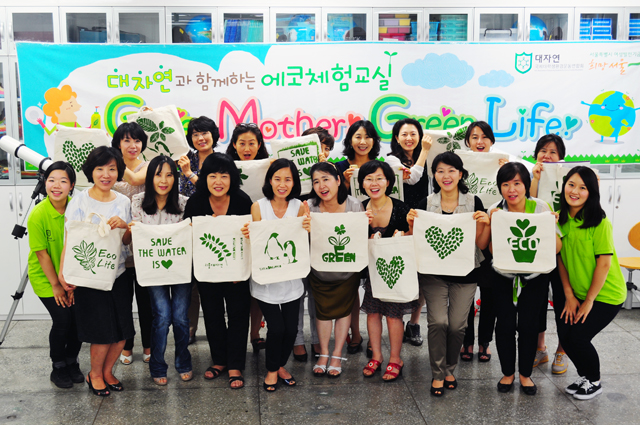 Together with children and parents, we can make Green World from Green School.
We can have a hopeful future.