Ta-da! Here is Jakarta, Indonesia.
Do you see the banner saying welcome Daejayon?
July 24th, Daejayon visited the Jakarta 20 Middle School.
Many teachers including the principal welcomed Daejayon.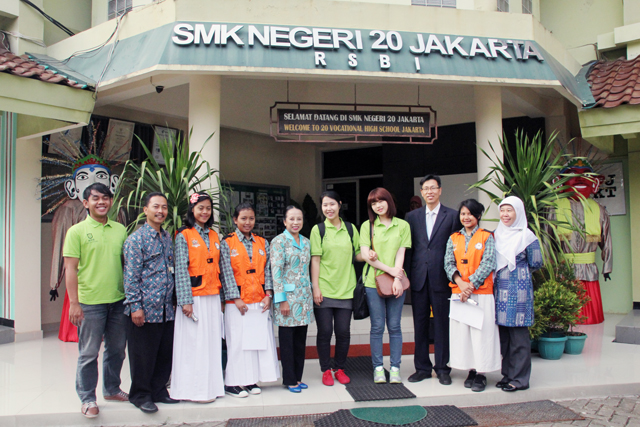 Daejayon took a time for explaining plans of Green School which will be carried out in Indonesia to the principal.
All of the schools where Daejayon carry out Green School have already proceeded excellent environmental activities in Indonesia.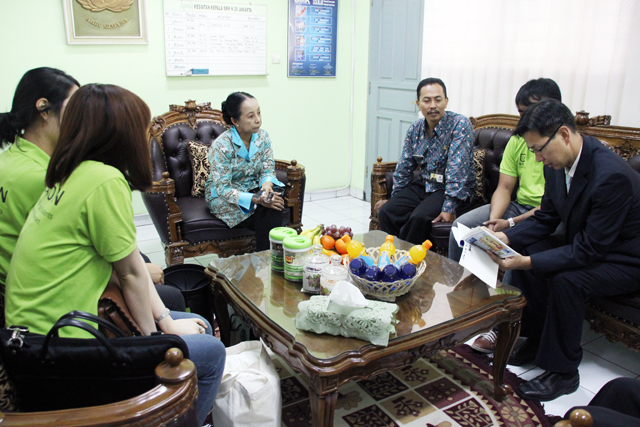 And then let's go to meet Indonesian middle school students of Little Daejayon.
The class was very friendly during the entire class.
Students kept smiling and actively and enthusiastically attended the class.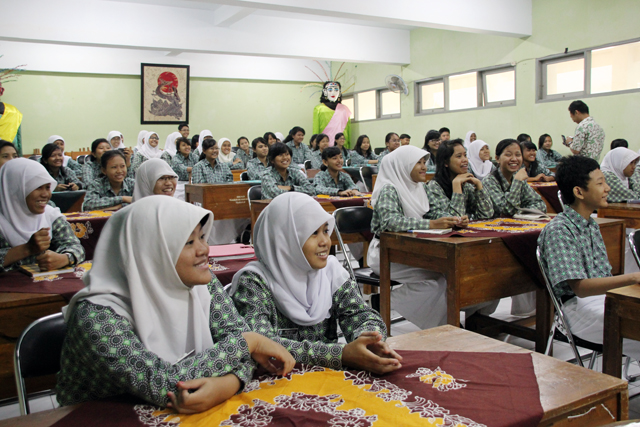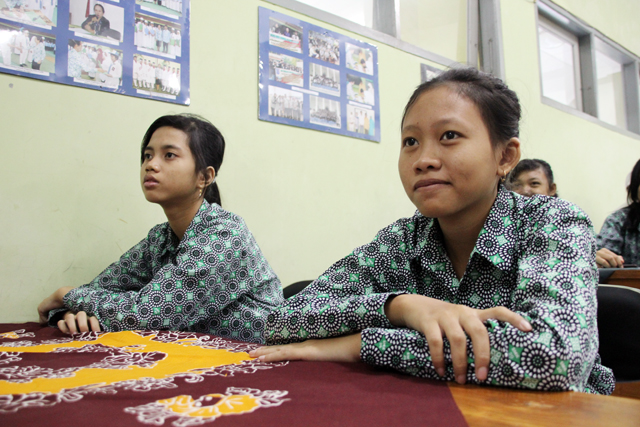 Daejayon had prepared some activities and brief introduction about Green School.
In this place, Green School education will be carried out by Daejayon leaders who will remain in Indonesia.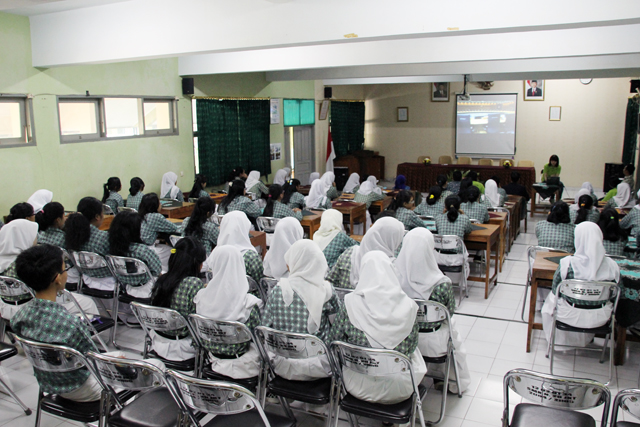 Drawing outside time!
Making own handkerchief is always famous everywhere.
Don't you wonder what students are drawing?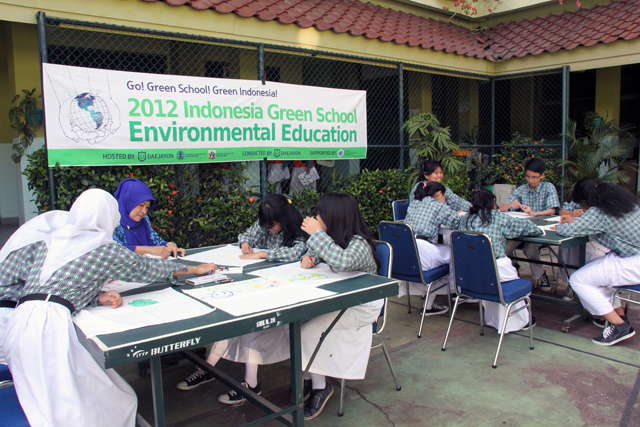 It's hard to distinguish what they drew.
However, there must be very environmental drawings.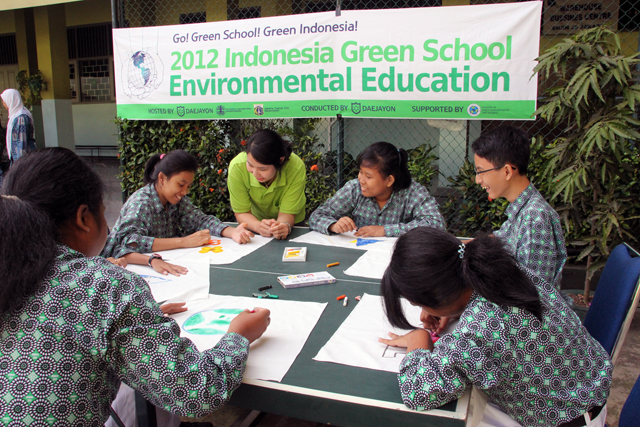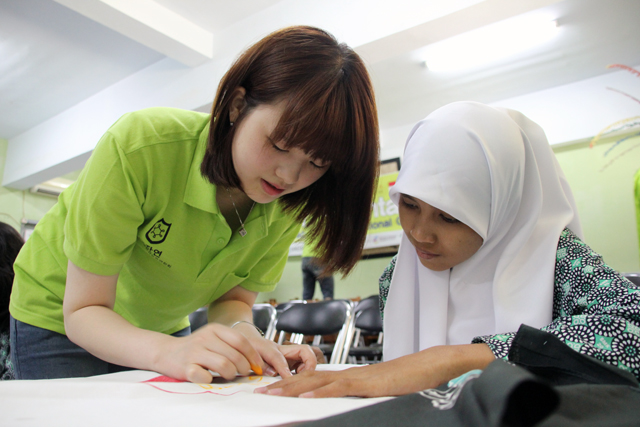 Hearts for environment are same everywhere all over the world.
★Save the Earth!★
It's very cute handkerchief!
It seems to make us think the earth every time when we use it.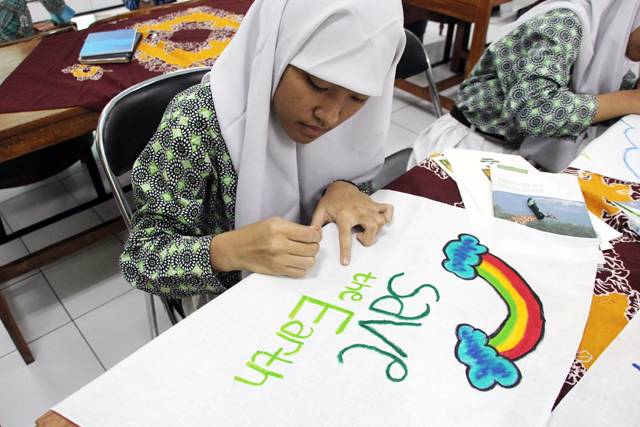 Wow! The student made ♥Save the Water!♥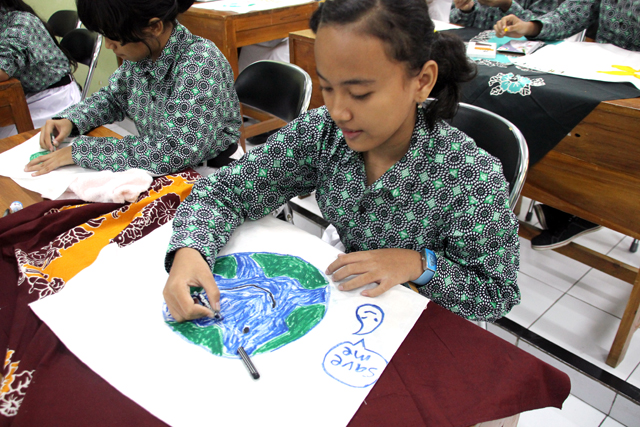 On a handkerchief, we could feel students' heart for environment such as flower, bee, earth, trees and so on.
Please look forward to Green School activities of Indonesian students, Green leaders who will take charge of the environment of Indonesia and whole world as well.