Here is Quezon City Science Interactive Center in Philippines!
14 July, 46 Schools in Quezon City gathered for Green School.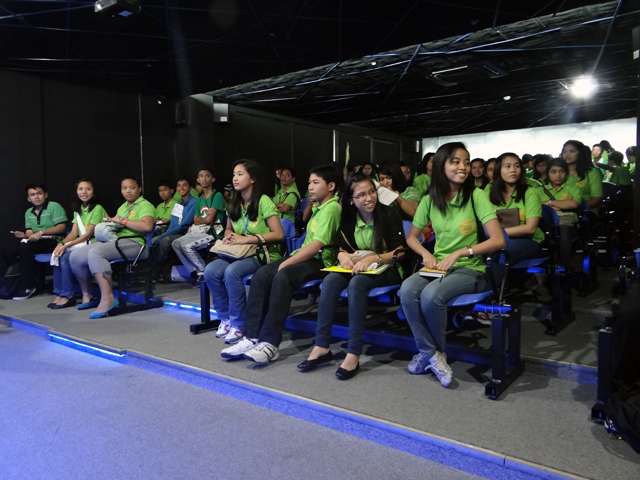 100 Student leaders in Quezon City's national high school came together.
All of them are student union presidents or those who passed the leader test.
Today's class that conducted with many talented students was begun with watching a Daejayon introducing video.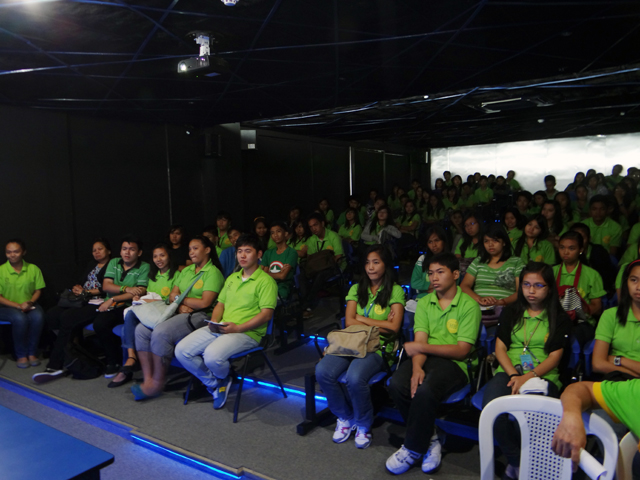 Next program was Daejayon Report and many students were so moved by it.
"It is so touching!" Dr. Rubio, Philippines Public Education Department's officials said, "We will take the lead in protecting Philippines environment for our future!"
She also asked to us to show this video to all high schools in Quezon City.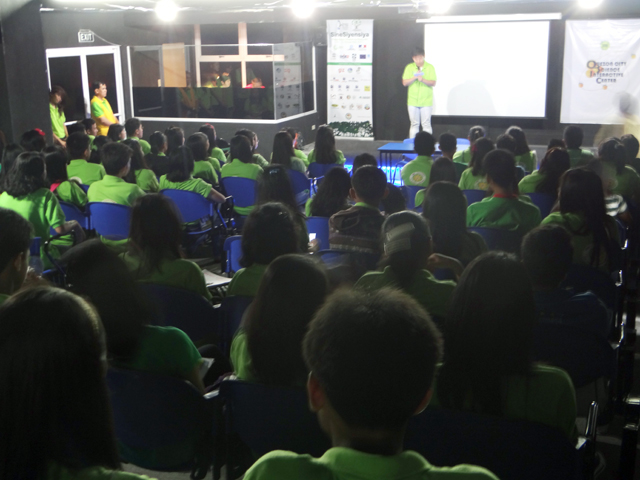 Actually, Philippines have suffered from so many natural disasters like typhoon.
So Philippines environmental leaders are surely needed!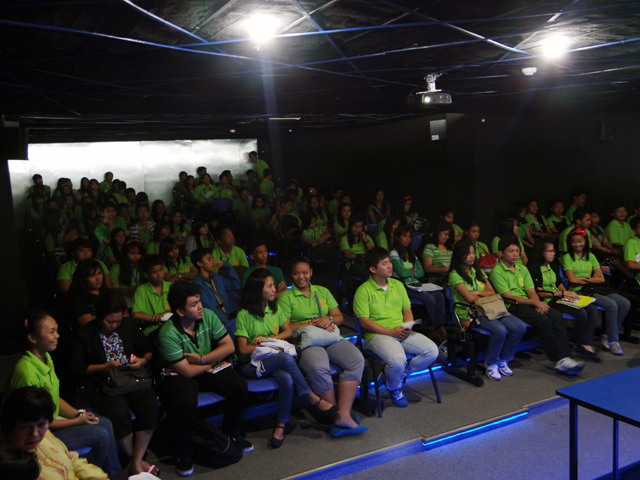 After Daejayon Report, a UP university student gave a class "Making a Eco-Handkerchief."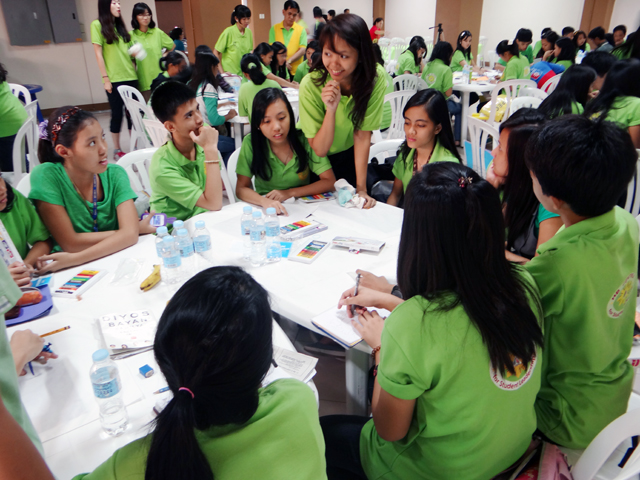 Many students had interest in eco-handkerchief!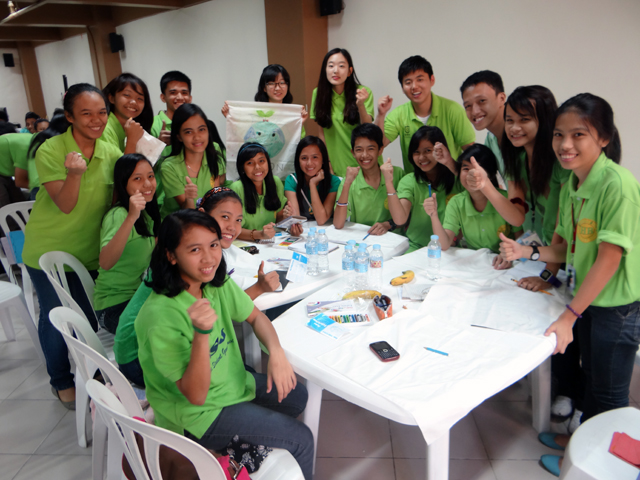 Students were thinking what kind of painting is good for eco-handkerchief.
It is so meaningful because students could not only have their own eco-handkerchief but also protect environment through this program!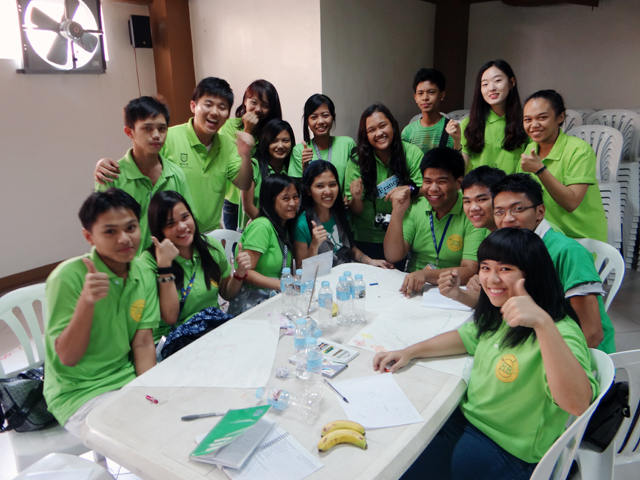 As expected, all of painting was about environment as eco-handkerchief.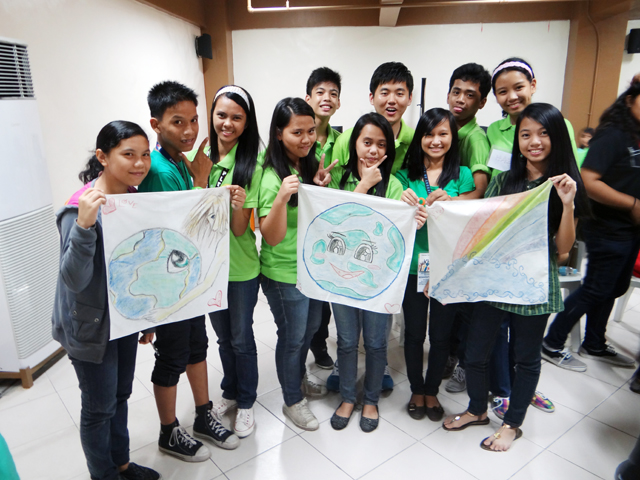 The class was so meaningful thanks to students' active attitude and participaton.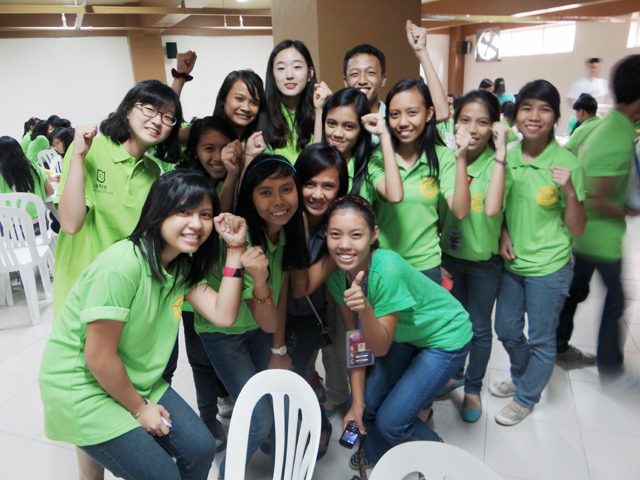 Philippines is so passionate about environment that they have so many interest in Green School!
And they want all students to know about it.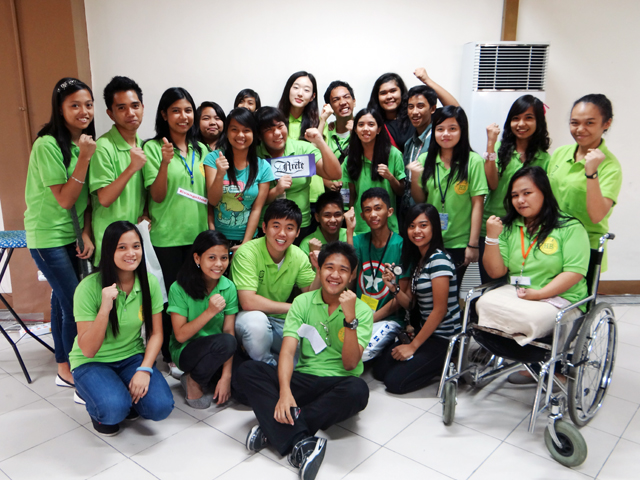 We hope not only Daejayon activity but various environmental programs to be conducted consistently in Philippines.