6. CLEAN WATER AND SANITATION

11. SUSTAINABLE CITIES AND COMMUNITIES

13. CLIMATE ACTION

15. LIFE ON LAND
October 16th 2019
12-Months Plastic Free Campus Campaign
with Hanyang Women's University campus club MAUM was held!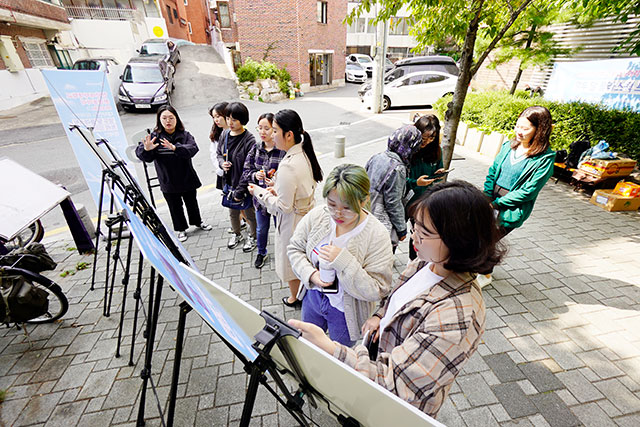 The campaign was promoted at a park nearby the main gate of the campus!
Many of students joined us!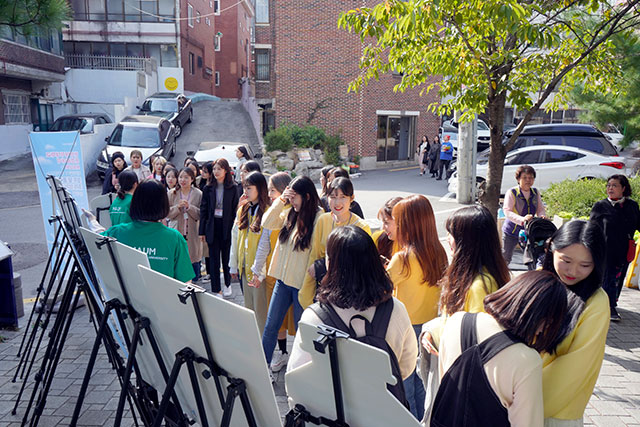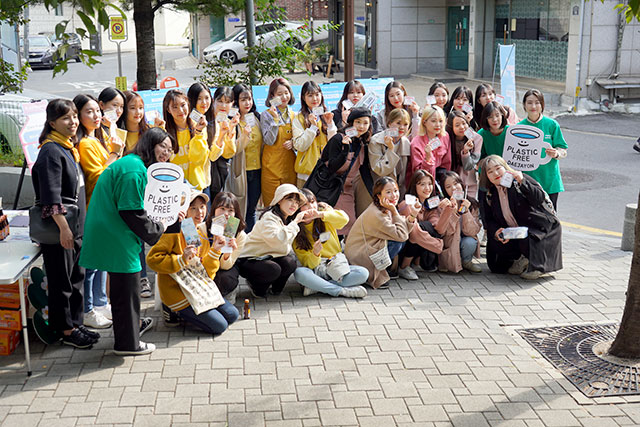 Especially, through this campaign, group of students
from the department of early childhood education participated
and listened to the explanation about the seriousness of plastic waste! :)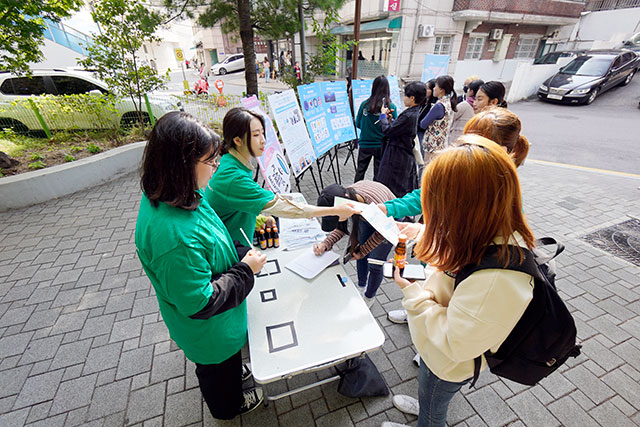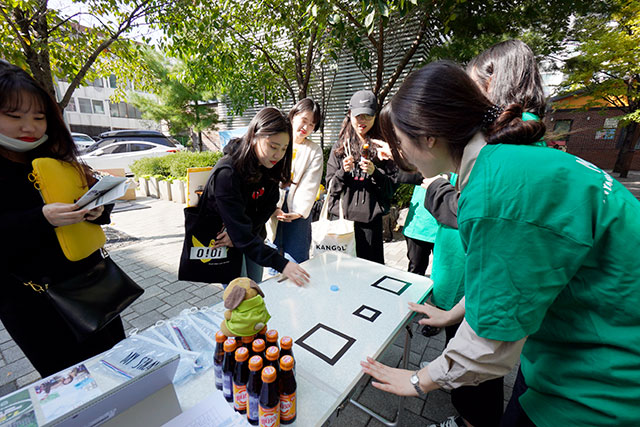 The game MAUM prepared for the idea booth was tossing bottle caps!
We gave gifts to those who tossed the bottle cap into the square box.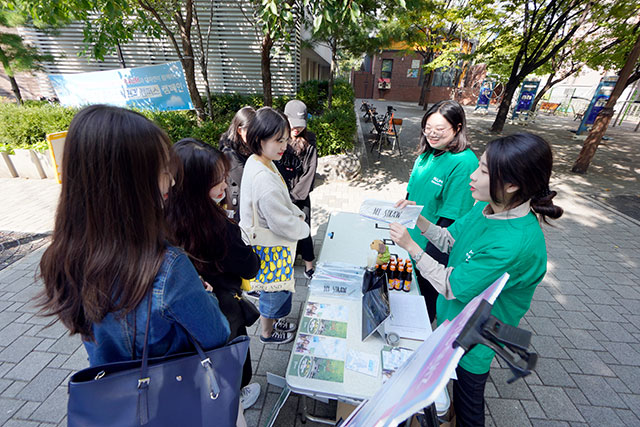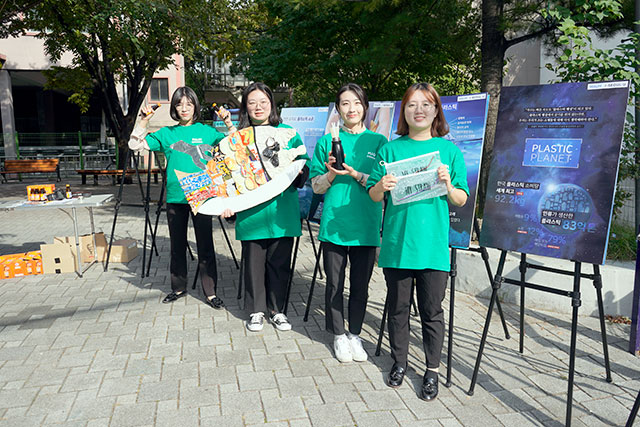 Until the day when all students use tumblers rather than disposable plastics!
MAUM & Plastic Free Campus Campaign will go on!