6. CLEAN WATER AND SANITATION

11. SUSTAINABLE CITIES AND COMMUNITIES

13. CLIMATE ACTION

15. LIFE ON LAND
Plastic Free Campus Campaign with Gyeonggi-do Association for Green Campus Initiative!
Today, we were invited to the publicity booth at the Green Campus Forum
held on the 6th floor of Sungkyul Univ.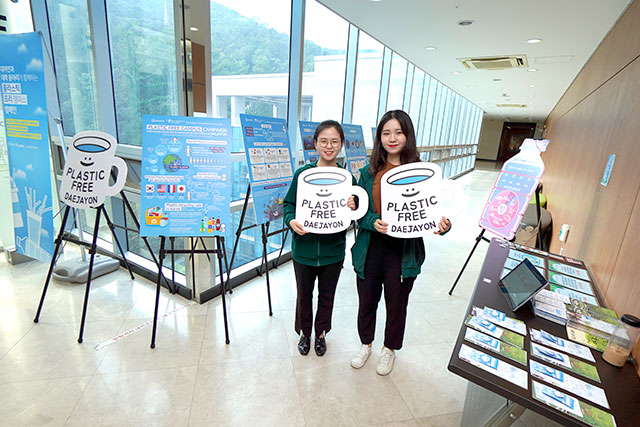 Reduce plastic and save the Earth!
The main topic of this forum was about plastic.
Professors and students from neighboring countries
such as Japan and Mongolia participated. :)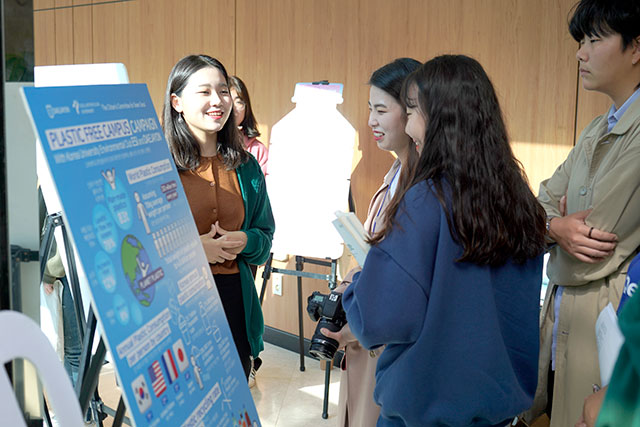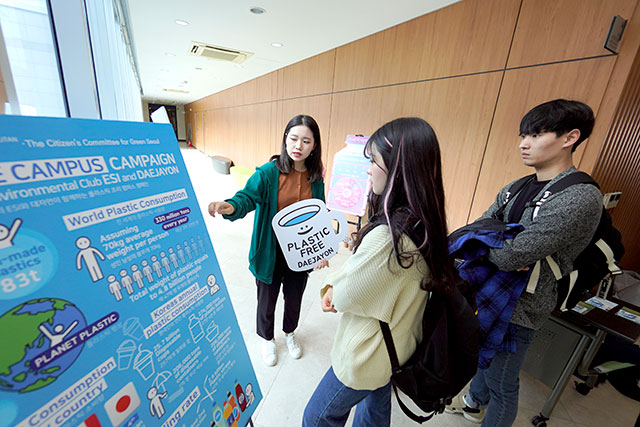 The students who participated in this "Plastic Forum"
learned about the seriousness of plastic use and made efforts together to reduce it.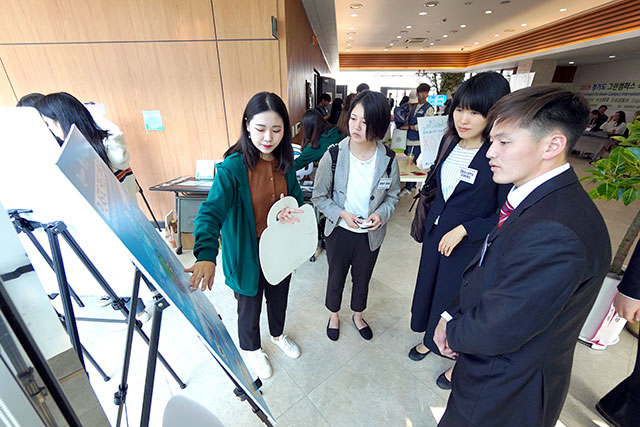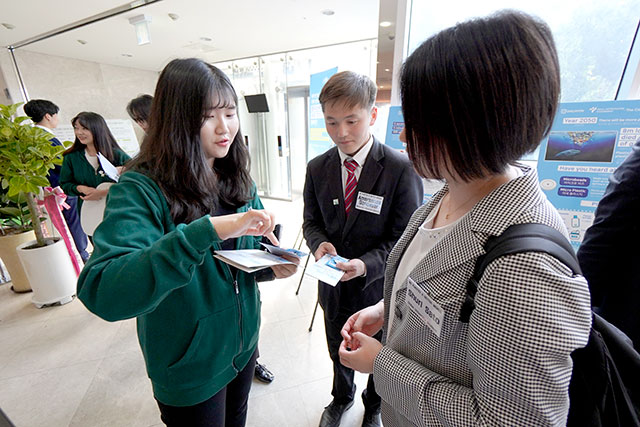 Students from Japan and Mongolia also took part in this plastic free campus forum
and shared about the current status of plastic use in their counturies.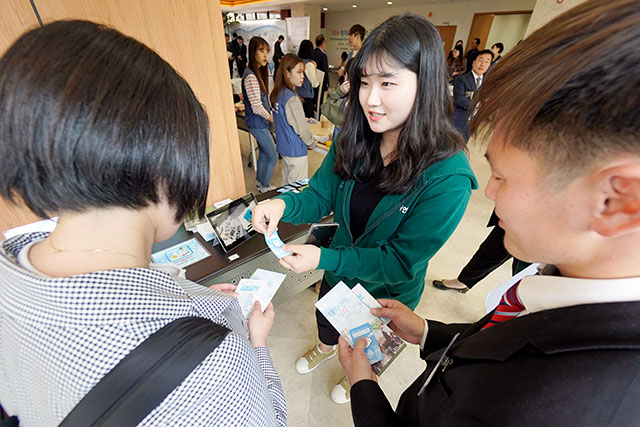 Lastly, we handed out the DAEJAYON brochure and badge
showing our commitment to reducing plastics!
We hope more countries and students will join to reduce plastic! :)