6. CLEAN WATER AND SANITATION

11. SUSTAINABLE CITIES AND COMMUTIEIS

13. CLIMATE ACTION

15. LIFE ON LAND
October 11, 2019.

Today, we held a Plastic Free Campus Campaign with AECOZ students
from Dongyang Mirae University!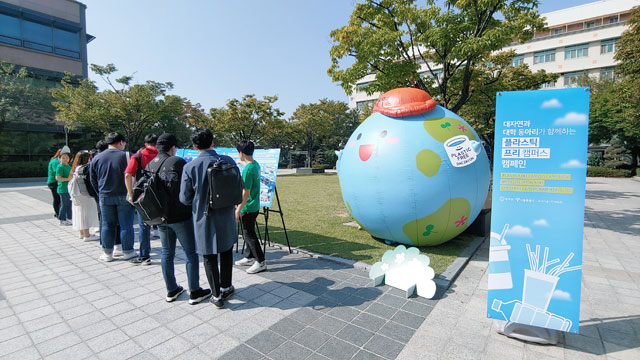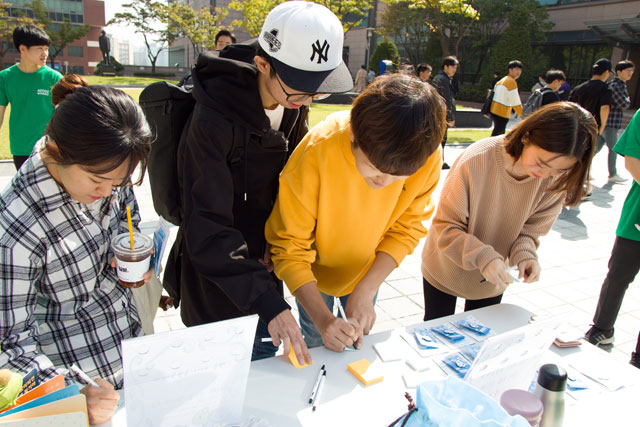 Interesting idea zone was prepared by Dongyang Mirae University students!
It was writing letters to endangered animals.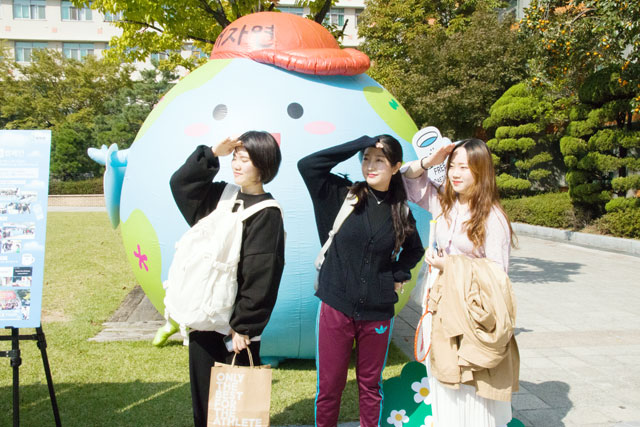 They took pictures in the photo zone with the cute air balloon Jayonie! :)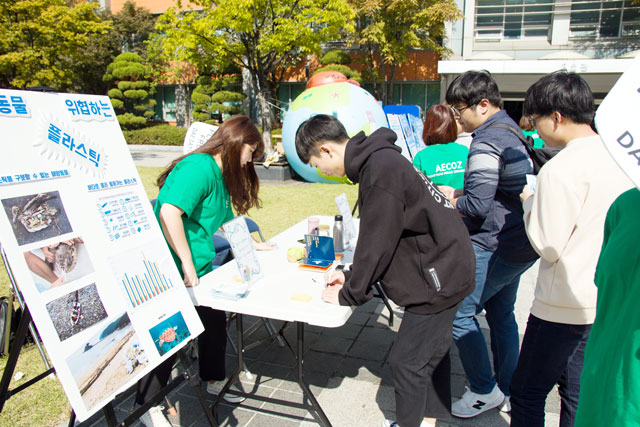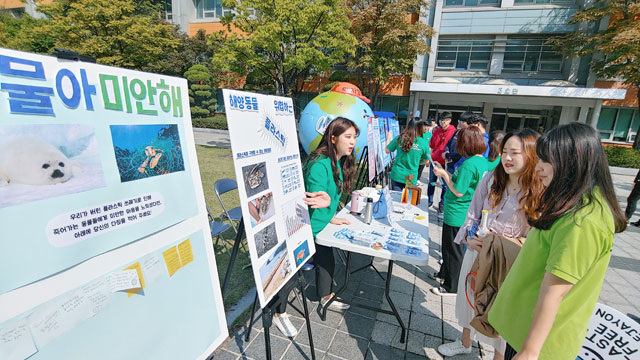 Many animals are dying from plastics.

Birds and land creatures, as well as marine lifes, are suffering and dying from it.
We hope Dongyang Mirae University students will take the lead in reducing plastic.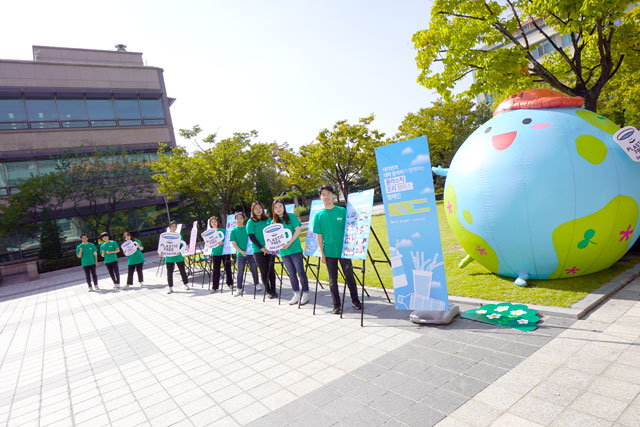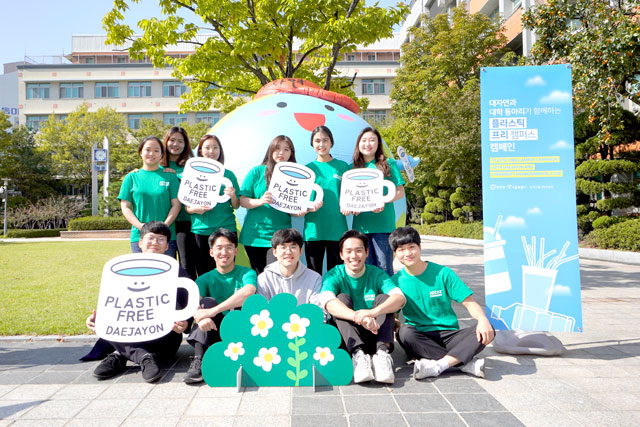 Plastic Free Campus Campaign with Dongyang Mirae University!

We hope AECOZ students will keep up with the plastic reduction movement
so that they can change the perceptions of university students and make them join together! :)