11 SUSTAINABLE CITIES AND COMMUNITIES

12 RESPONSIBLE CONSUMPTION AND PRODUCTION



Hi~ We are YonGreen!
We proceeded investigation about plastic awareness in Yonsei University!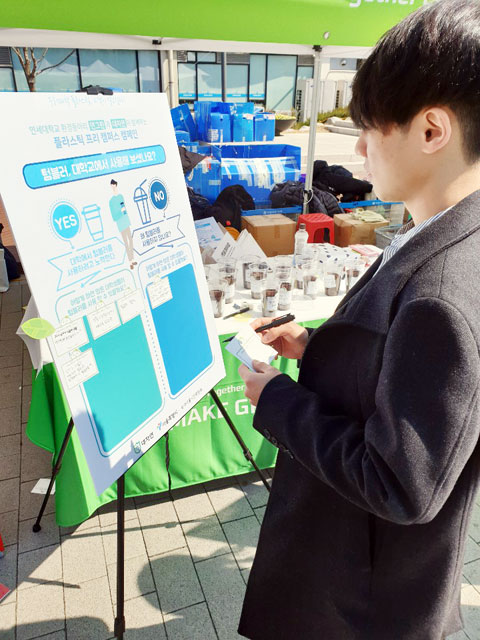 It was an investigation about microbead,
experience that using tumbler and people's thought to tumbler.
Fully, 60% said that I haven't use tumbler on campus!
Many of them said because it is inconvenient
to wash and carry even it have not much discount.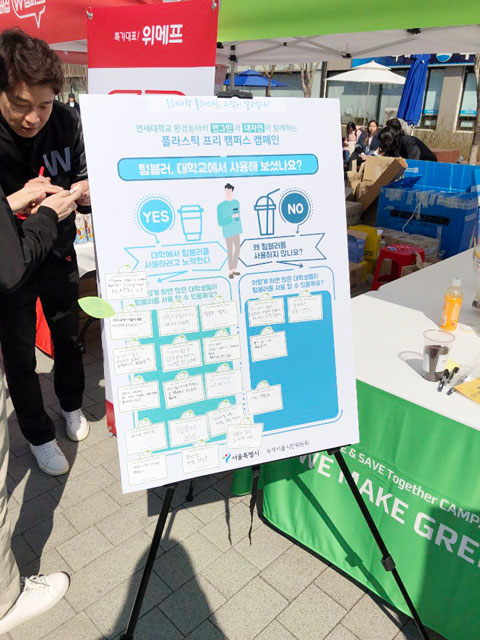 We can feel that using tumbler is essential activity
if we want to reduce plastic trash!
Until everyone can free from plastic!
Let's Go YonGreen!