7 campus environmental clubs,
Roots and Shoots, Nongrock, Palette, Eco Green Organization, GreenHands, Green-I, ECUBE
conducted Earth Walk campaign.
This campaign is for reducing use of elevator
by inducing people to use walking zone of their university building.
Palette set walking zone in Sangmyung University. :)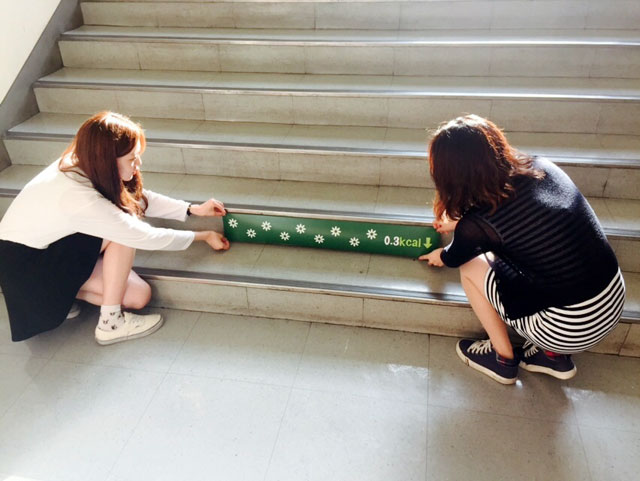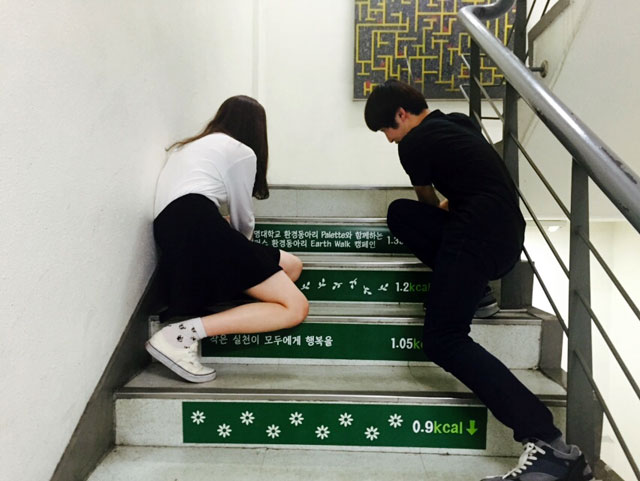 They also wrote a message to university students
to each step of stairs.
It would be happy whenever we walk up the stairs. :)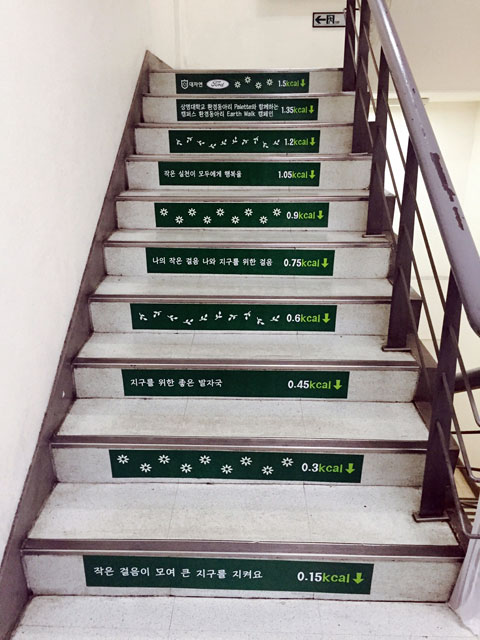 At last, Palette took a photo of walking zone
and promoted with SNS and proceeded campaign!
The next is walking zone in Ewha Womans University.
Roots and Shoots was also diligently attaching stickers. :)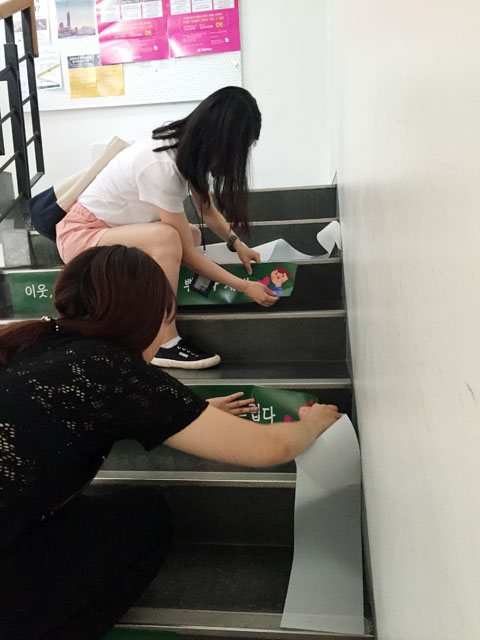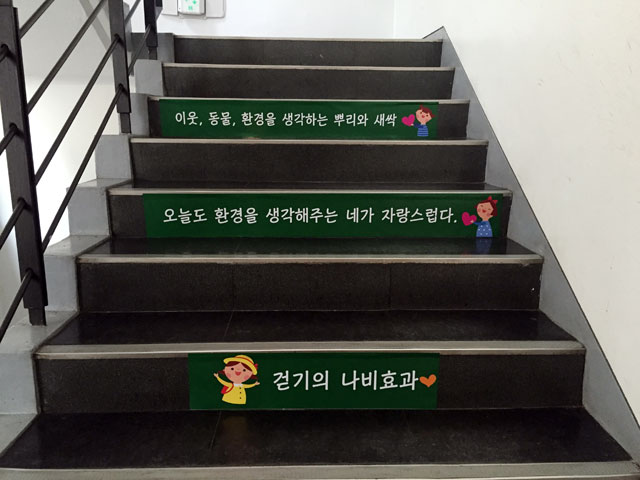 Tada~!! The fascinating walking zone was completed!
Green-I also set walking zone in Kunsan University
and stairs became lovely! :)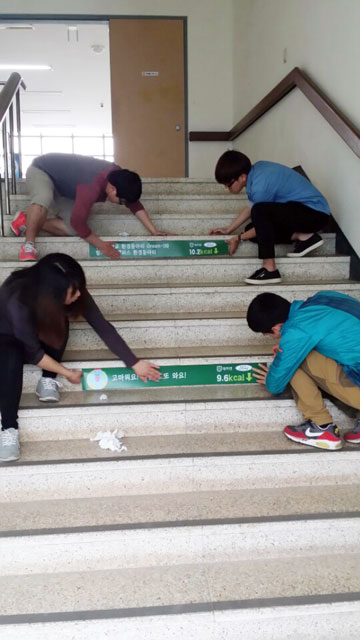 Then we promoted walking zone by putting up a banner :)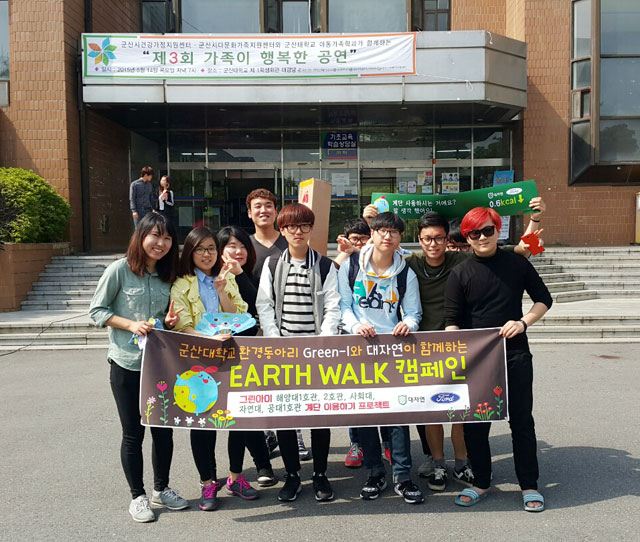 Next is walking zone in Ewha Womans University set by ECUBE.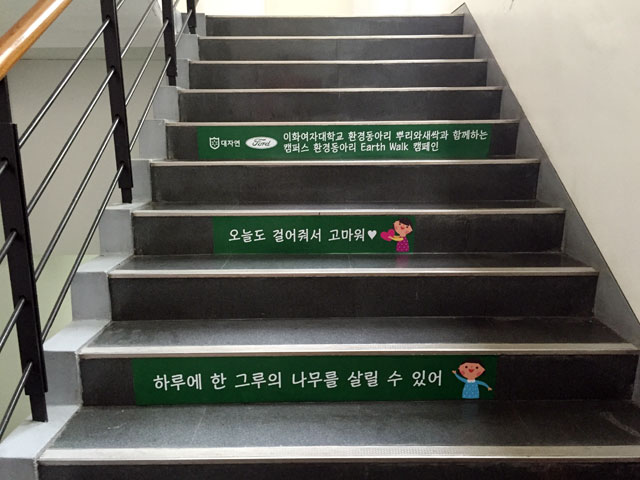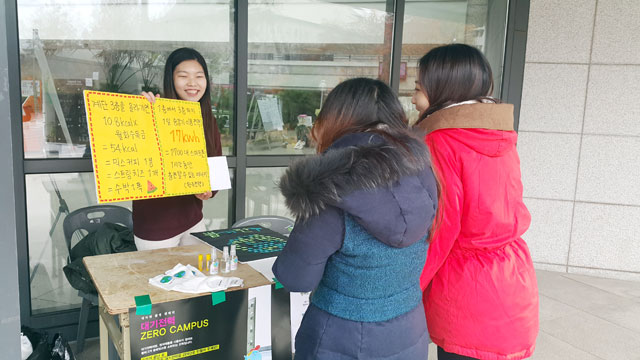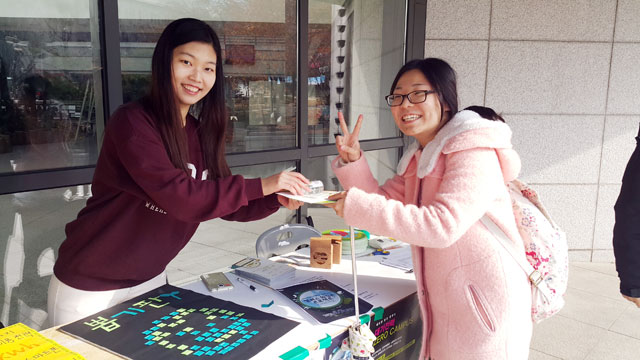 ECUBE promoted walking zone to many students through the campaign,
and induced them to use it.
Next is Eco Green Organization of University of Seoul.
Preparing stickers and attaching them!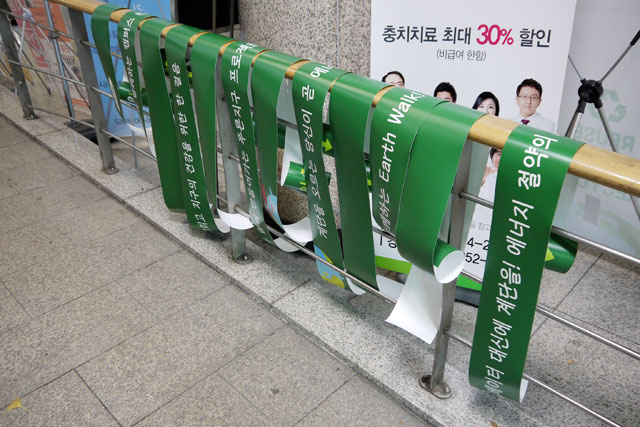 Attaching stickers diligently! :)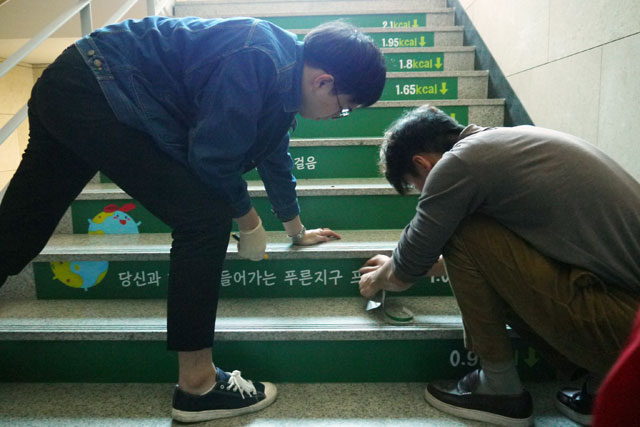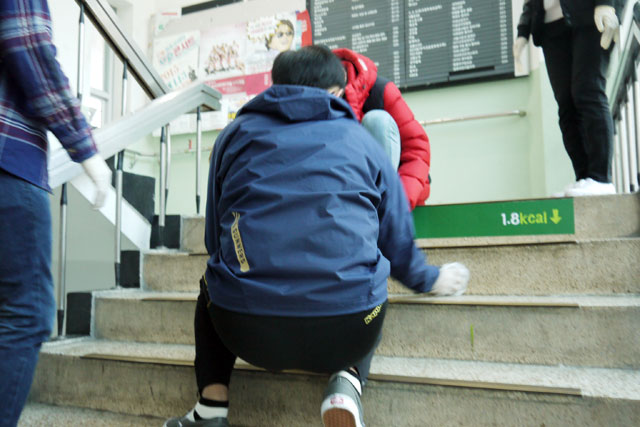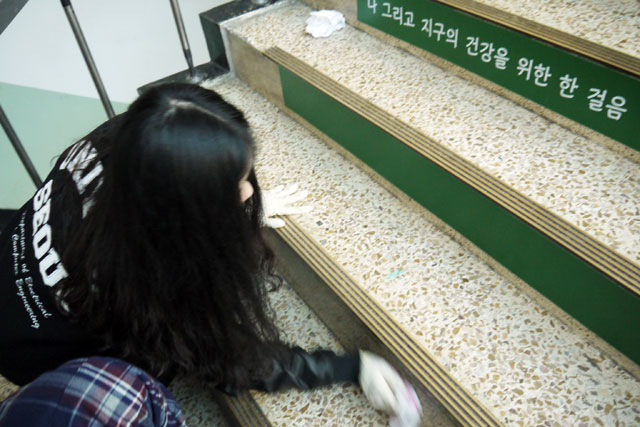 Taking a commemorative photo~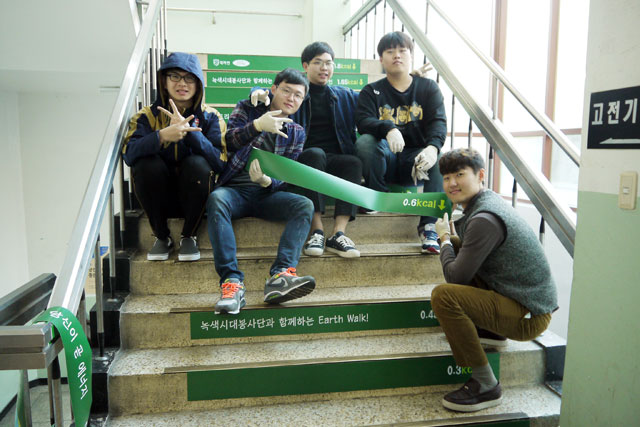 Walking up stairs~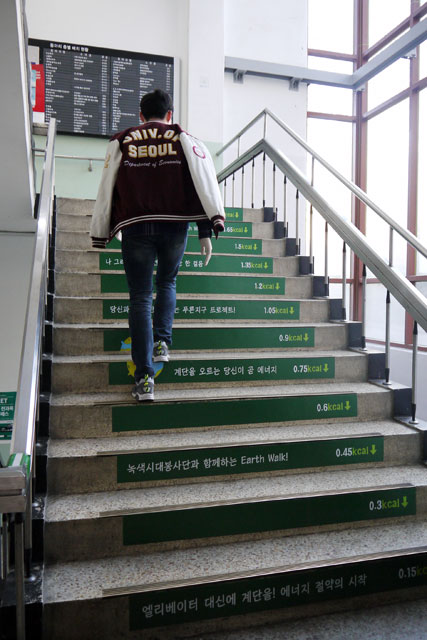 Sitting at stairs~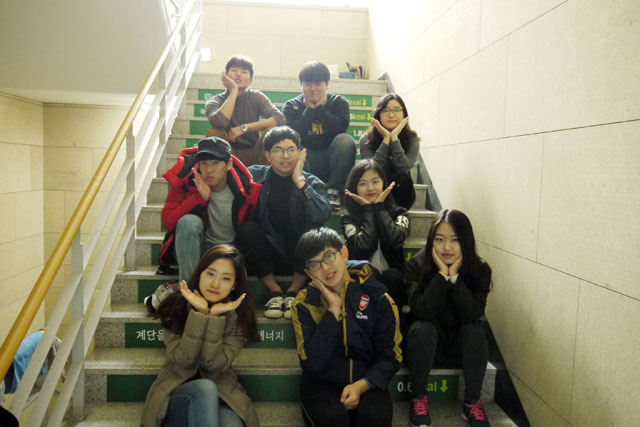 lying on stairs~ :)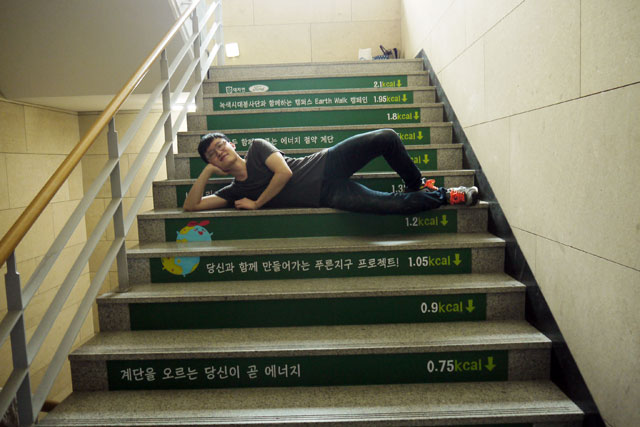 Then, let's promote the walking zone!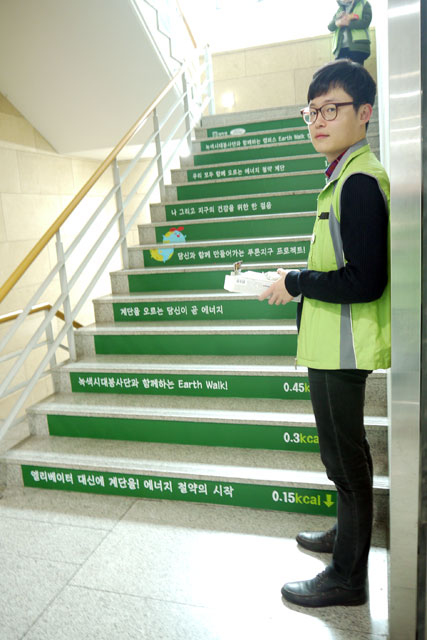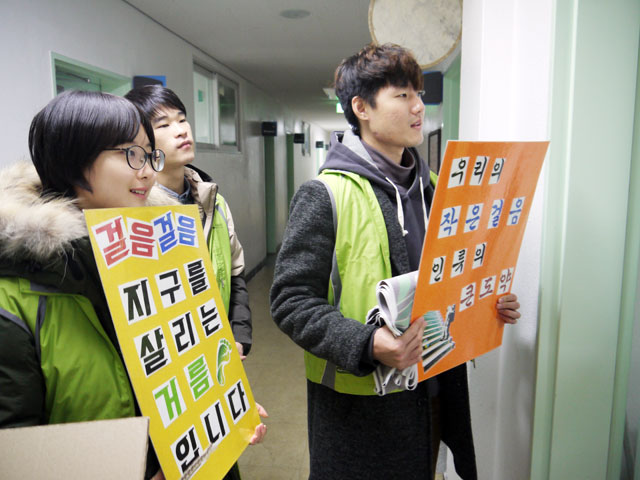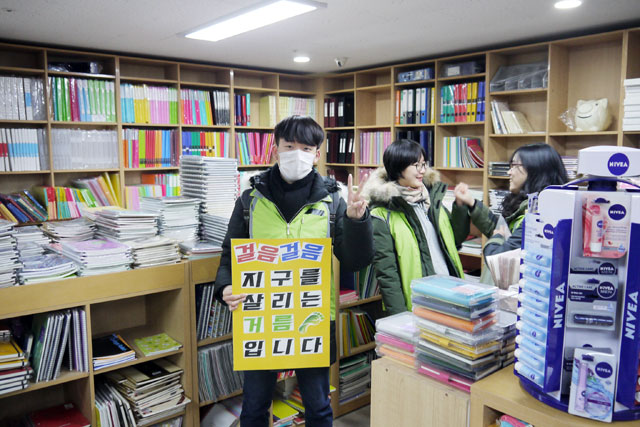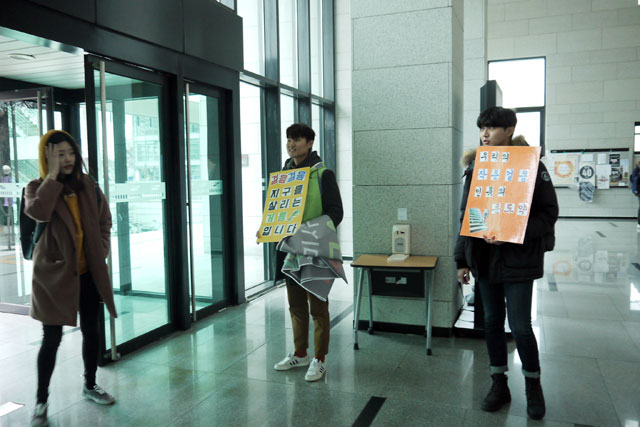 Eco Green Organization went around the campus
to promote the walking zone!!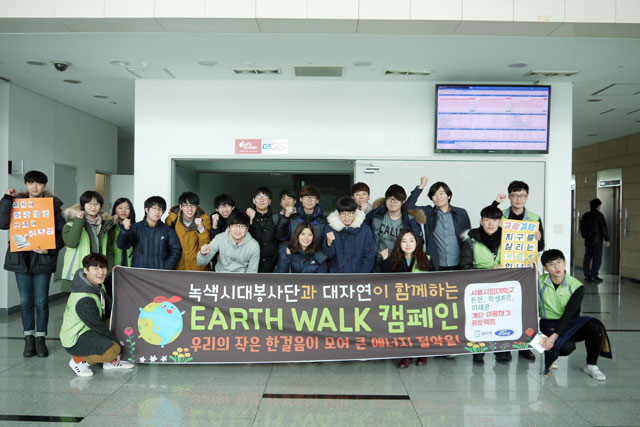 the last group photo!!
We can feel the will and passion of the students to save energy in campus from this photo! XD
We hope that all students will use walking zone and join to energy saving! :)