Campus environmental clubs gathered together on March 22. :)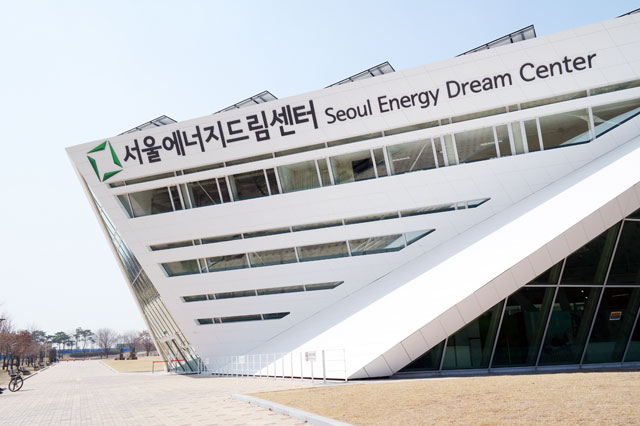 As it was the meeting of campus environmental clubs,
the clubs gathered at Energy Dream Center, which is the first public building with self-sustaing system of energy in South Korea.
This time, we also toured Energy Dream Center. XD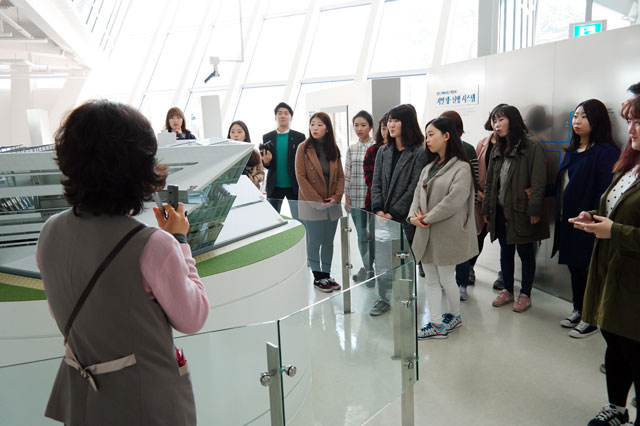 Through explanation of an expert teacher,
we could understand how the center produces and uses energy.
Also there was a model of subway where we could experience the blackout of subway.
It chills us to think what would happen if we confront blackout in the subway. 0o0!
Before blackout happens, we should save energy in advance! :)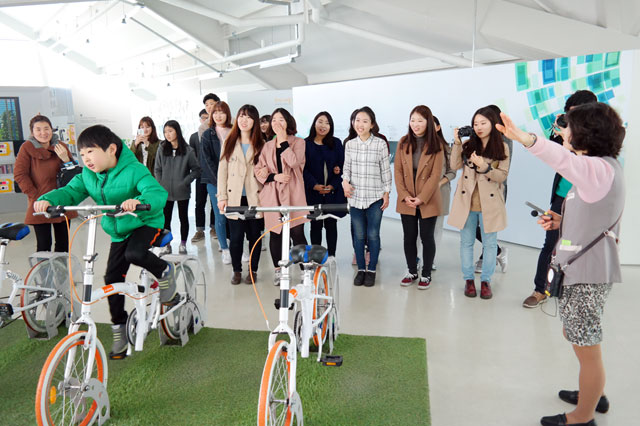 Also we could experience producing energy by riding a bike,
with explanation about new renewable energy such as sunlight, water power and bio energy.
Through a field trip,
we could experience directly and realize the value of energy and necessity of saving energy again.
Then, let's move to the community place! :)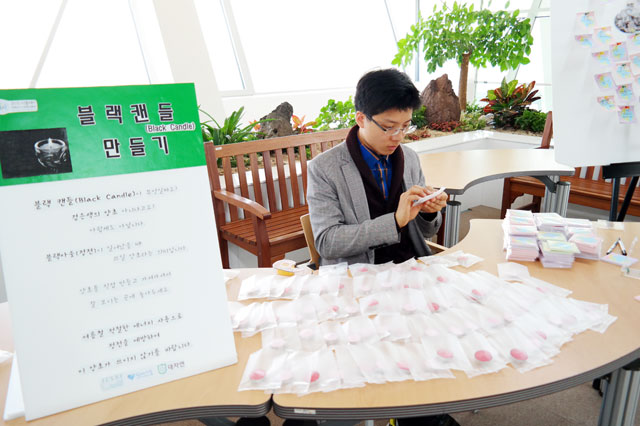 Wow! There was a event, too! :D
A black candle for the case of blackout! It is not only useful but also pretty! XD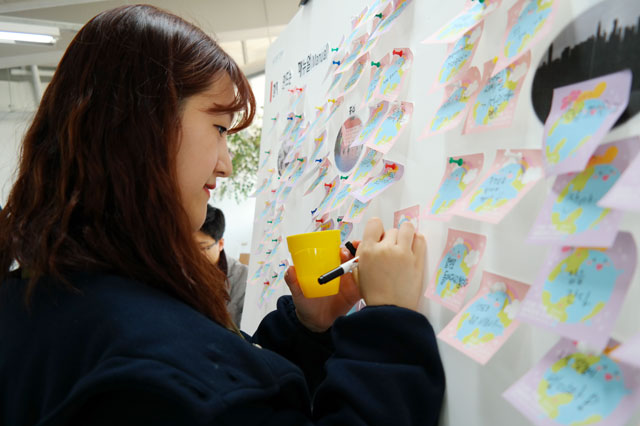 Also students wrote down their own manual
to deal with various disasters.
Besides, they learned what to do in the case of disaster status through speed-quiz.
And the following part is KGCAUS community!! X)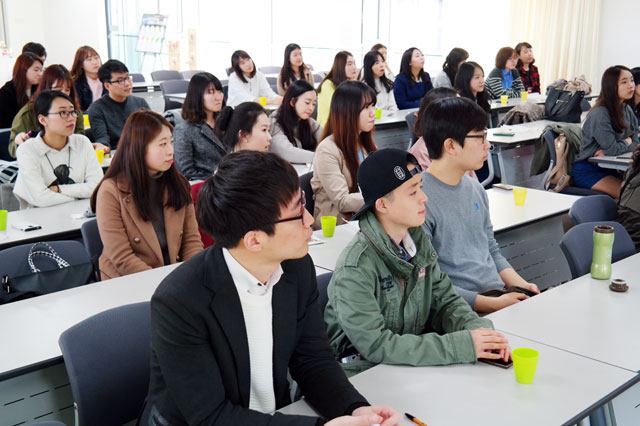 The students shared their examples of activities in campus,
planning development of campus environmental clubs.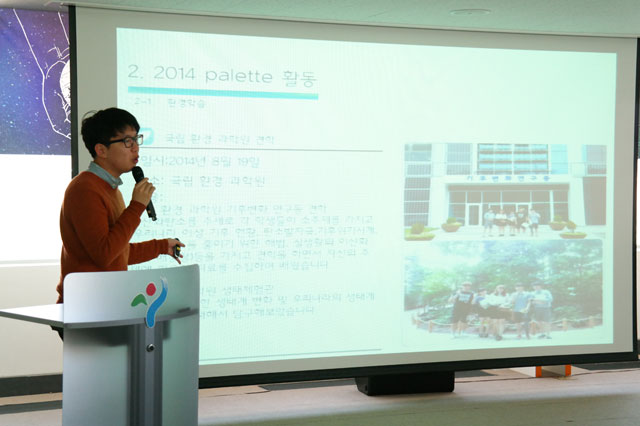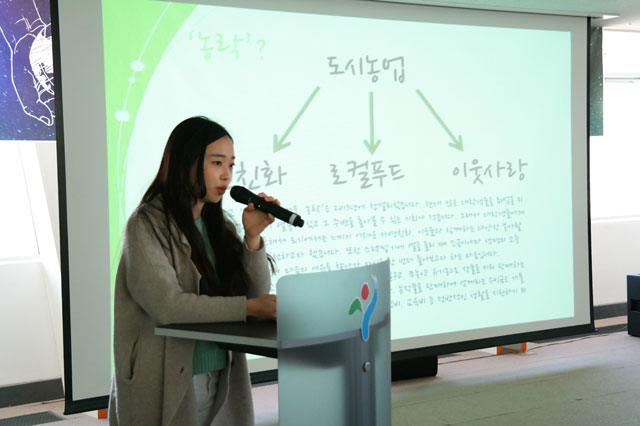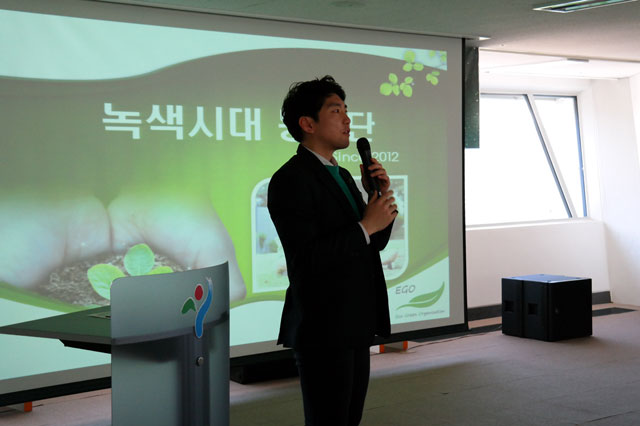 It encouraged us that all had different ways but the same vision of 'environment preservation.'.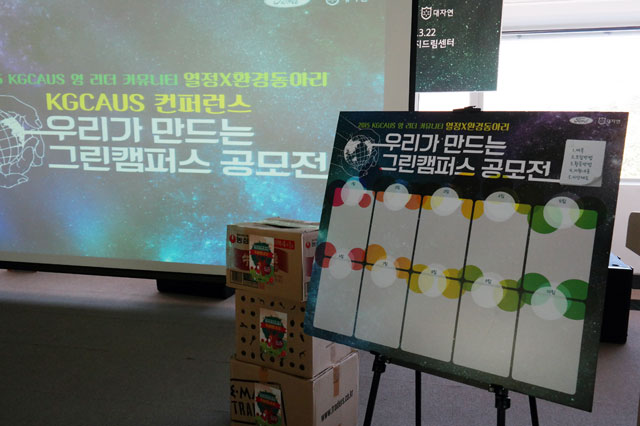 After the case presentation,
there was "Green Campus Contest That We Build."
The students shared ideas about Green Campus contest that they wanted to participate.
At first, 8 teams had discussion.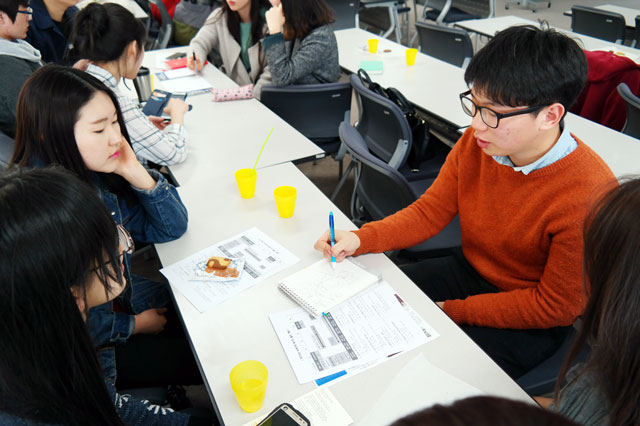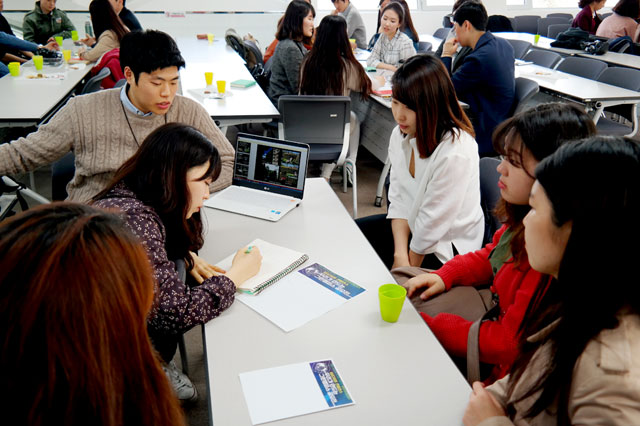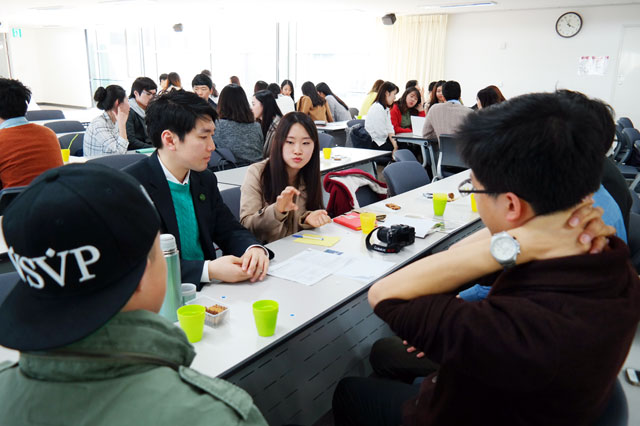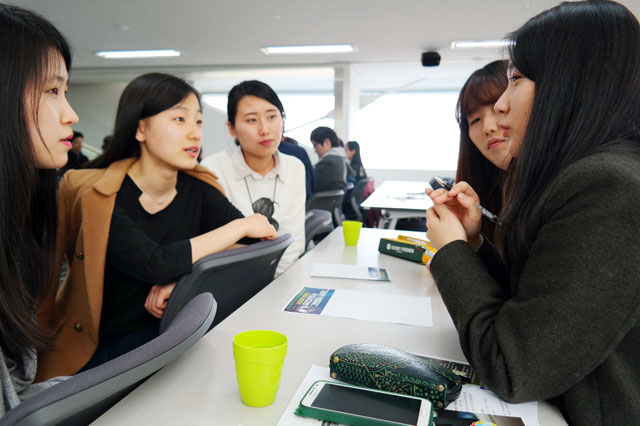 After the active discussion,
there was presentation time about 'Green Campus contest.'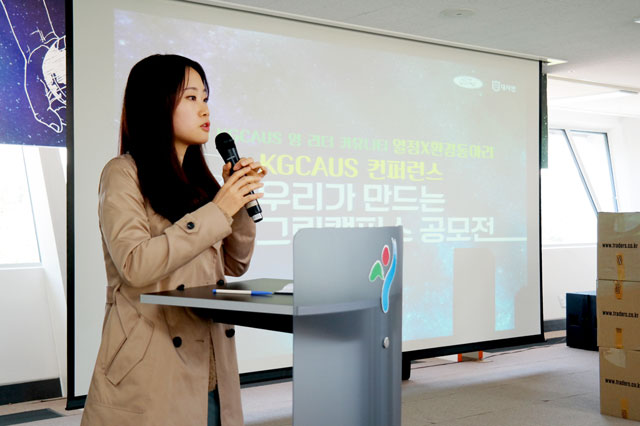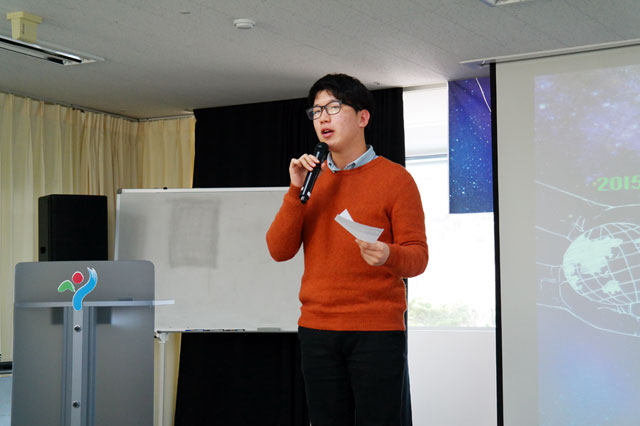 Thanks to unity and cooperation, many good ideas came out!
Each student voted to the best idea among them. :)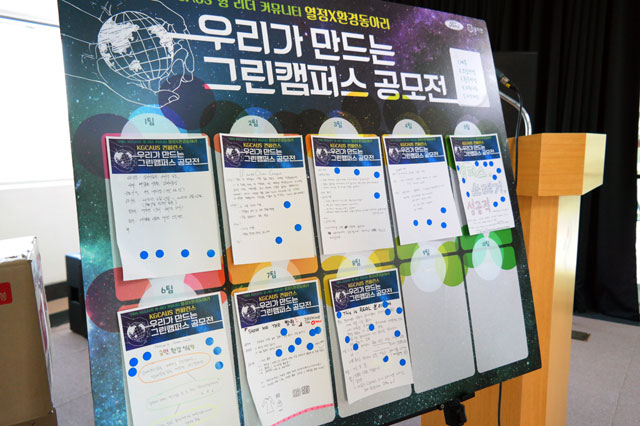 All ideas were nip and tuck.
'The contest of structural improvement of wastes occurence' by team no.5 was elected as the first! :]
We hope that all the ideas here will be realized :D
And the following part was award ceremony~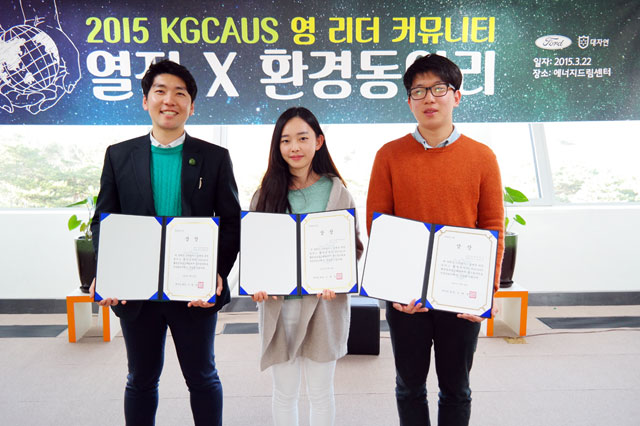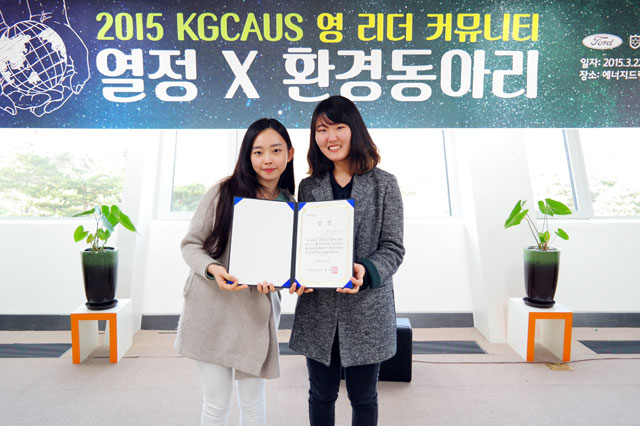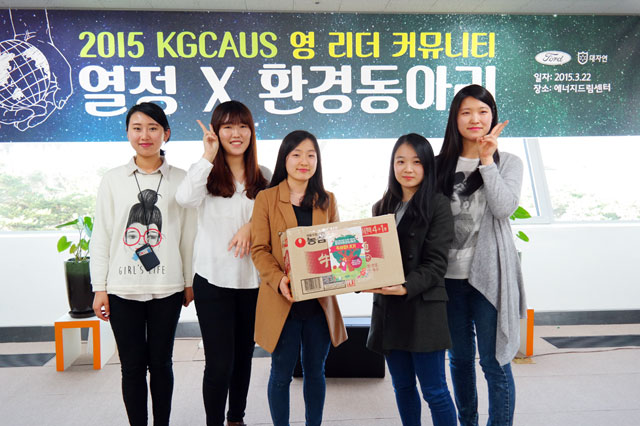 They truly have endeavored a lot to preserve the environment and response to climate change for a year! :]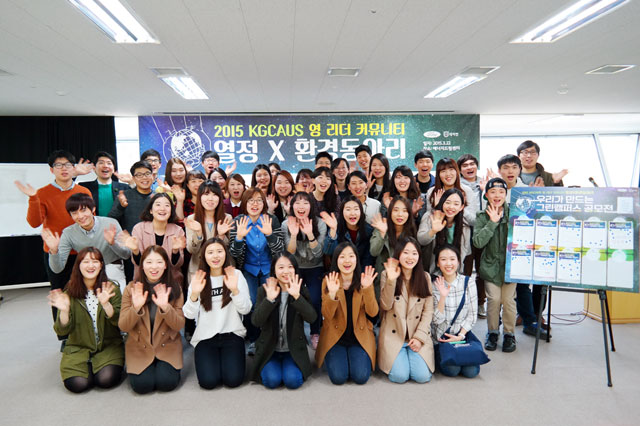 It is beautiful and nice of you to endeavor not for a prize but only for Green Earth and Green Campus! :]
Thank you for all your effort :D