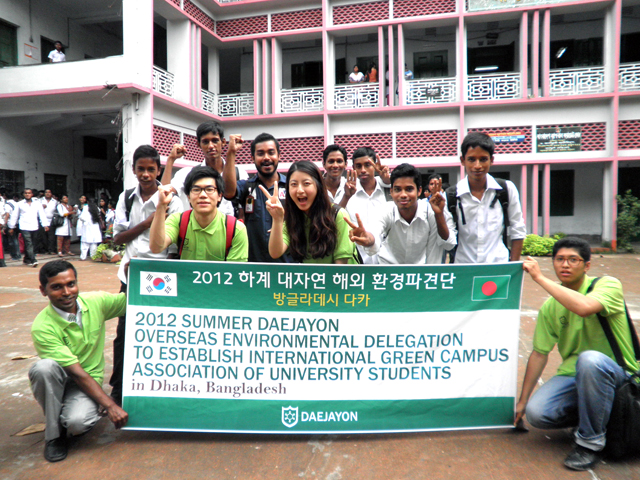 Here is Bangladesh~! In Bangladesh, IGCAUS was established.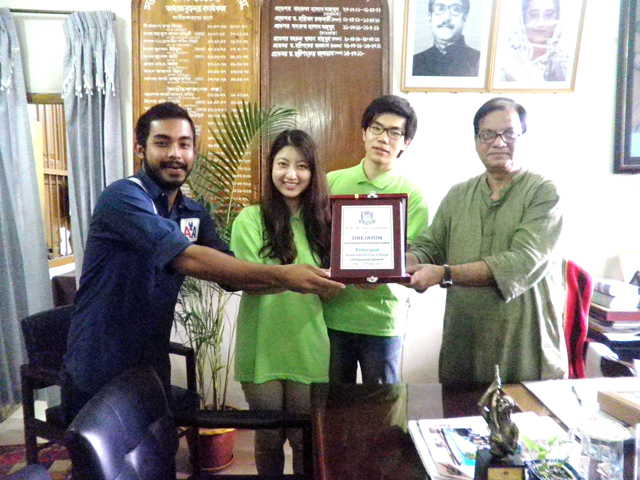 Daejayon visited Government City College of Chittagong.
We introduced about Daejayon's activity to the president of university, and he awarded a prize to Daejayon.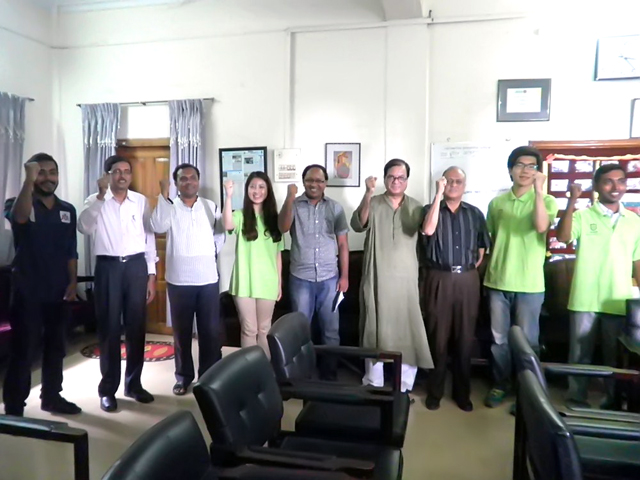 In the office of president, there participated in professors who interested in environment.
The president said that the activity of Daejayon should be spread not only in university but also in company and organization, regardless of age or gender.
And also, he gave us a support message for Daejayon and IGCAUS.
From 2011, Daejayon and Bangladesh have carried out exchange programs.
Especially many students want to join the group of Daejayon.
Including students of Premier University of Chittagong, Dhaka University and City College of Chittagong, a lot of students have interest in the activity of Daejayon.
Please send a support message to IGCAUS of Bangladesh.