See the Green with Daejayoun and Korea Energy Agency

I'd like to introduce about the activity at National Institute of Ecolgy.
Duckoo who is busy with See the Green Campaign vistited there.
On August 7th when heat wave warning was issued,
Duckoo conducted the Energy Saving Campaign,
sweating without air-conditioner.
National Institute of Ecolgy is located in Seocheon, Chungcheongnam-do.
It has been becoming the popular tour site.
Every month, about 100 thousands visited here.
First of all, Let's look at Duckoo who is preparing the campaign.
Duckoo is wating for the visitors.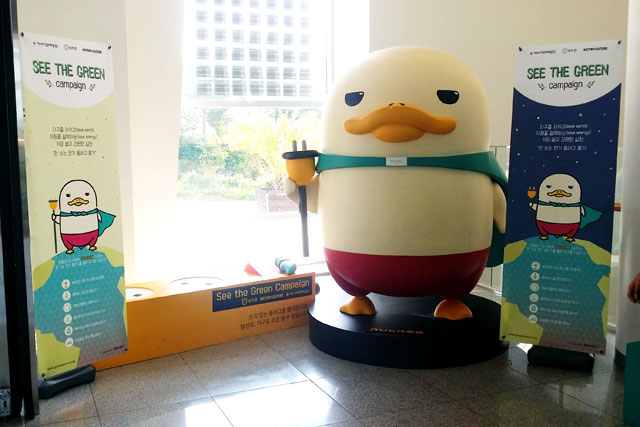 We also set the panels
to inform the purpose of See the Green campaign.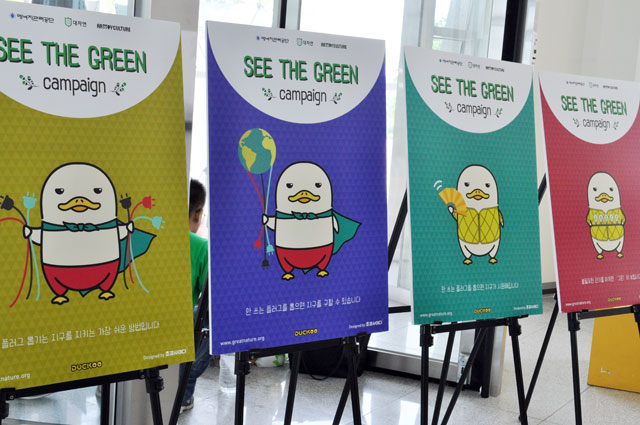 We also prepared the leaflets, natural fabric febreze, and Insect repellent for gift.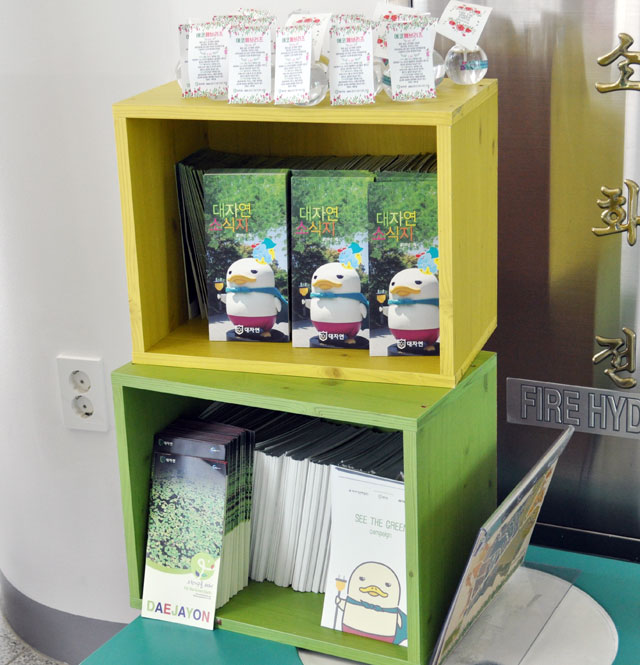 At 10am, people began to enter.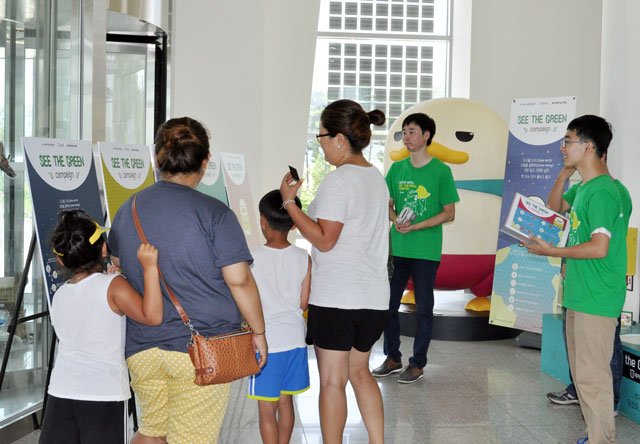 We introduced Duckoo and explained how to save energy. :)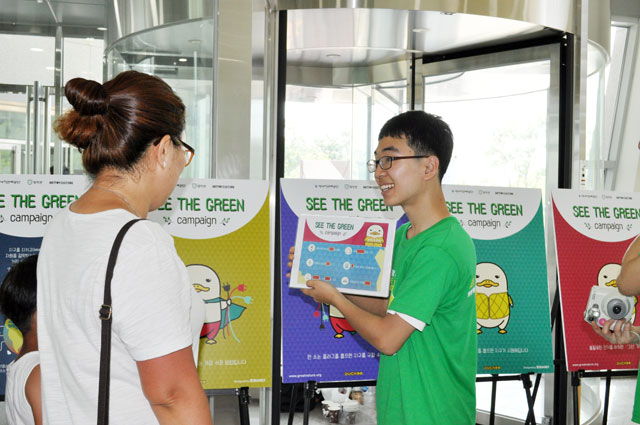 It became crowded around Duckoo.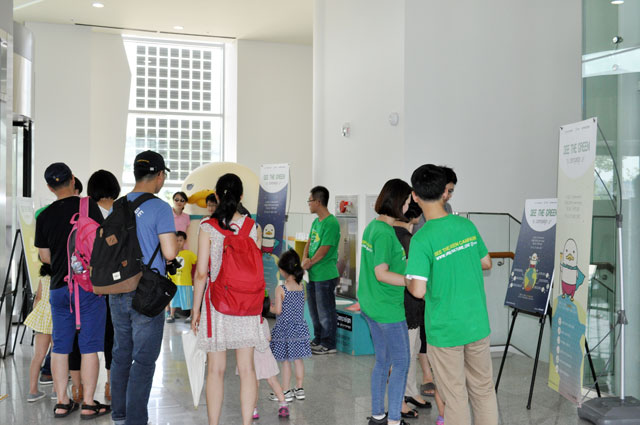 Even, a big family came to Duckoo to take a picture with him.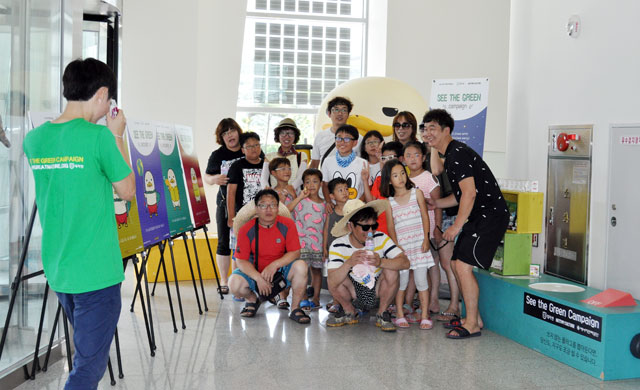 Duckoo looks nervous as many people gather around him.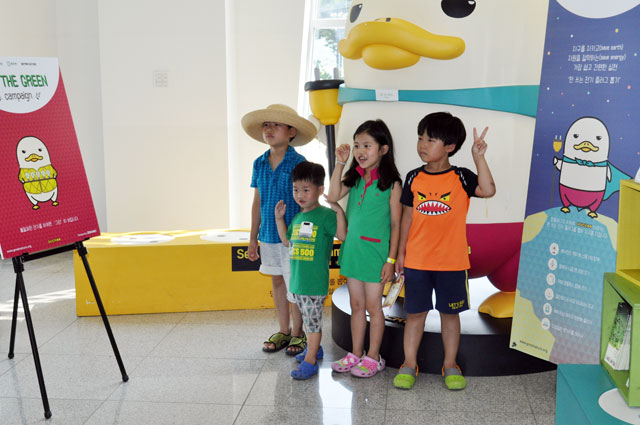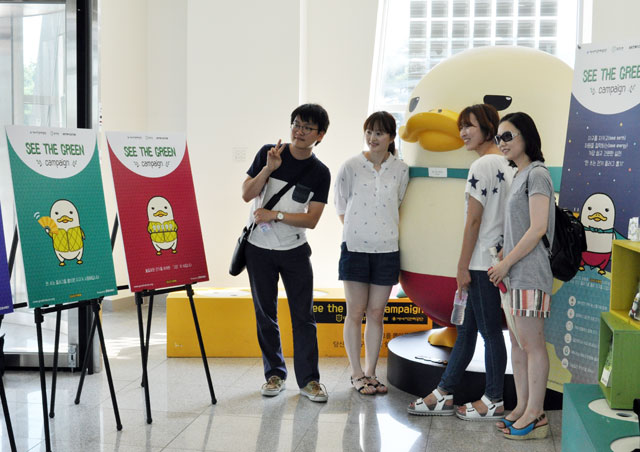 Everyone loves Duckoo. XD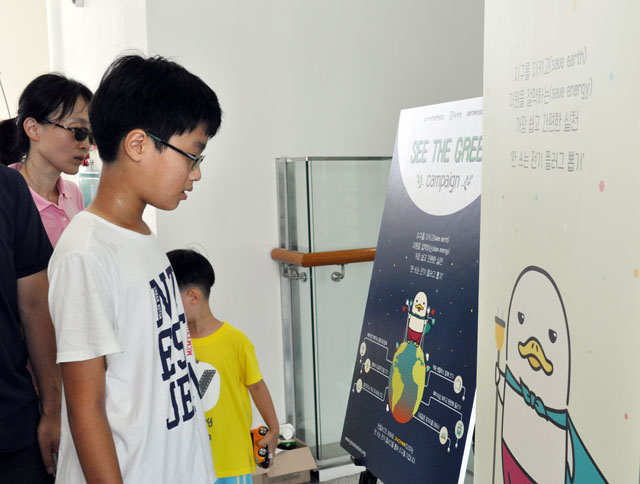 They read what Duckoo did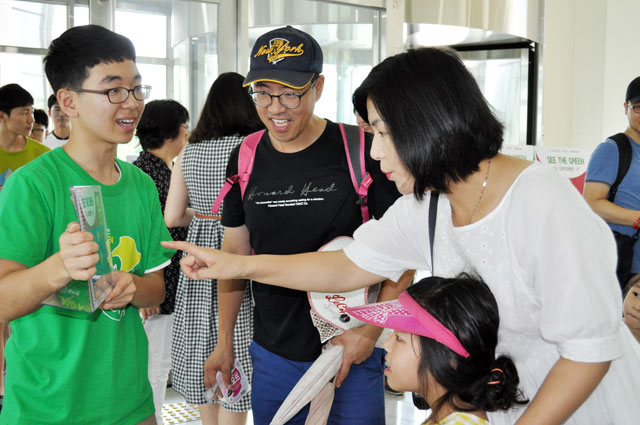 and learned how to make Green Earth through some quizzes.
Now, there is only one thing left.
It is practice.
Let us unplug the unused products to save the energy!!
By the way, where is Duckoo now?