See the Green Campaign by Daejayon and Korea Energy Agency
As introduced in Daejayon newsletter on July,
Daejayon is now conducting
See the Green Campaign with Korea Energy Agency.
In order to spread energy saving movements through visual arts,
we are proceeding the energy saving movements around the country
with a giant! but cute duck structure Duckoo.
First,
let me introduce Duckoo,
who is 2m high, 130kg in weight,
and diligently leads the environmental movements in hot summer!!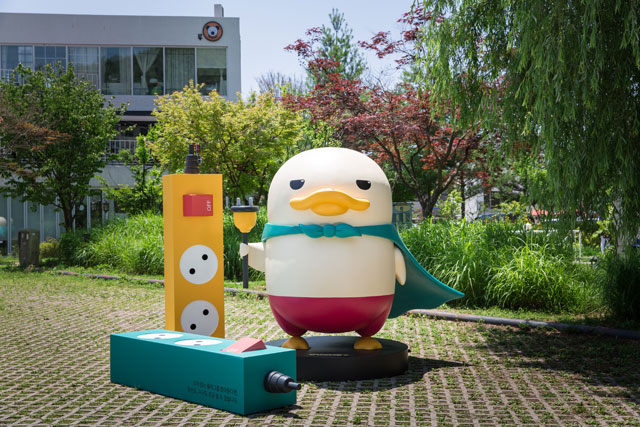 Duckoo pulls out the plug,
sending us a message
'When we unplug unused plugs, the Earth and human can rest.'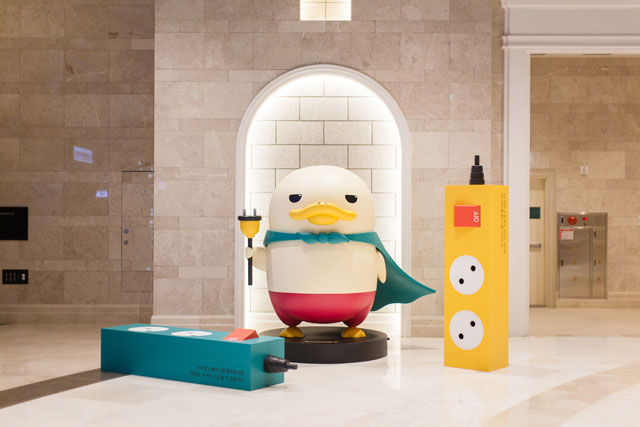 Despite MERSC, Duckoo keeps the energy saving movements!
at Lotte Cinema of the 2nd Lotte World,
Yeouido Lotte Cinema,
Gimpo International Airport Lotte Cinema,
and Seocheon National Institute of Ecology!
In order to reduce power waste in summer,
Duckoo ran enthusiastically.
You had a hard job, Duckoo.. T.T
I'm so sorry to Duckoo,
who leads the environmental movements lonely
even though he doesn't use electricity at all,
while we freely enjoy air conditioner. T.T
Even though South Korea becomes aware of energy saving,
it is more important to practice rather than to know the necessity of energy saving!
Until then,
Duckoo will run to pull out unused plug!
Cheer up, Duckoo!! :)