3. GOOD HEALTH AND WELL-BEING

9. INDUSTRY, INNOVATION AND INFASTRUCTURE

11. SUSTAINABLE CITIES AND COMMUNITIES

13. CLIMATE ACTION
Hello, this is Seoul National University campus club GPA (Green Practice Afterschool).
Today, we had the Green School Environmental Education
with Little DAEJAYON students in Inchang Middle School!
The subject of the education was "Airpocalypse."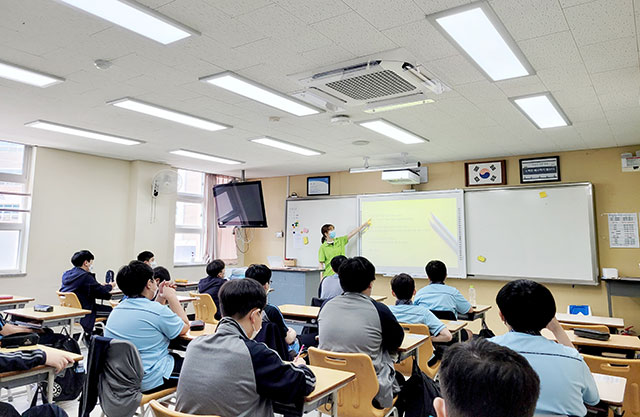 Airpocalypse, a world used to describe the human extinction by air pollution,
is a compound world of "air" and "apocalypse."
The little DAEJAYON students had time to present and discuss on
if they were the CEO the factory making air pollution and what would they do.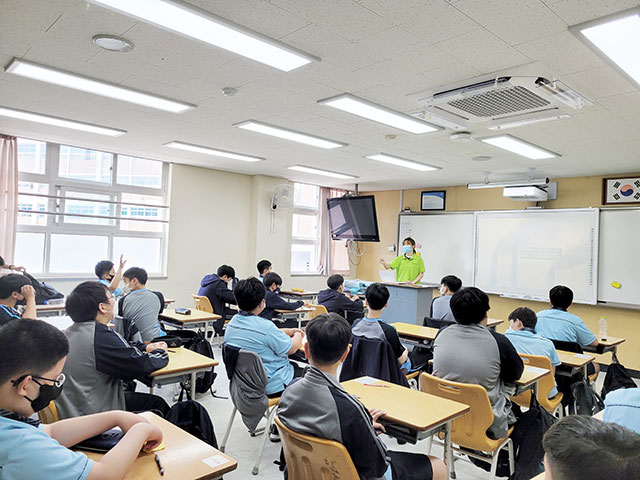 Also, learning about the cases of airpocalypse and fine dust,
the students could feel the seriousness of air pollution.
It is also scary that fine dust is one causes of climate refugees, too!
Fortunately, fine dust can be
overcome
.
The sky in China turned blue for a while due to the result of "Beijing Blue"!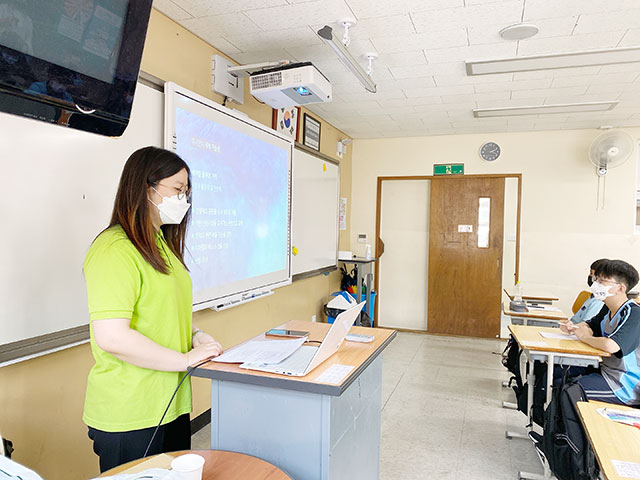 We could learn about the relationship between COVID-19 and fine dust.
We learned many policies and new technologies for fine dust,
such as the policy in Kawasaki Japan and
Europe's
honey filter.
If the whole world work together like this,
we can delay the coming of the era of airpocalypse!
At the last part of the education,
students read the reason for action and daily action plans to solve the fine dust problem.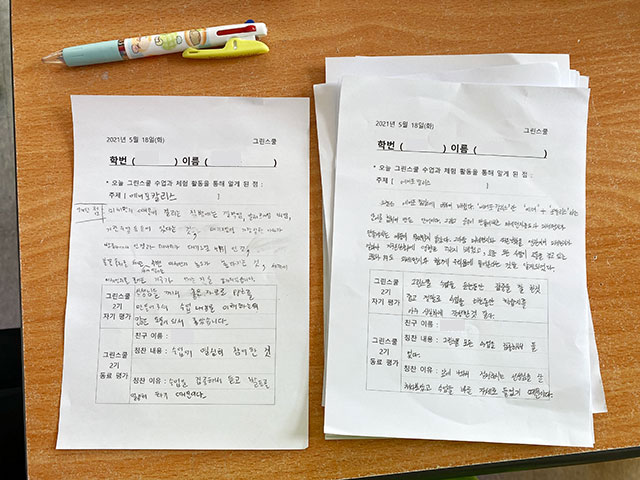 Students wrote class records while taking the class.
We can feel the passion of the students from the records.
We learned about various action plans that can be practiced in daily life
to prevent environmental pollution
through a jenga game called "Mission! Save the Earth!"
And learned about the achievements of famous environmentalists around the world!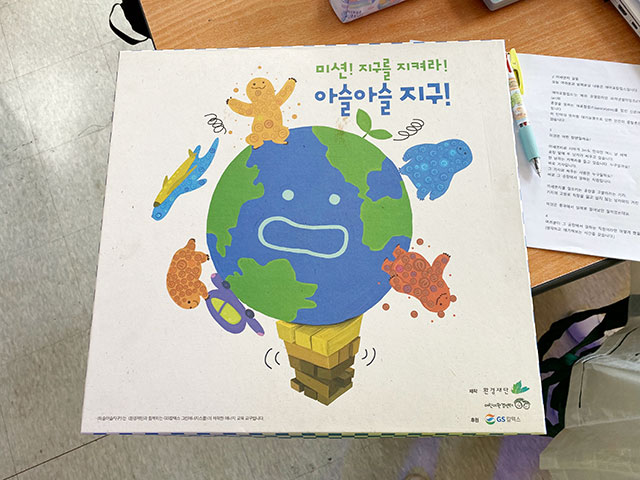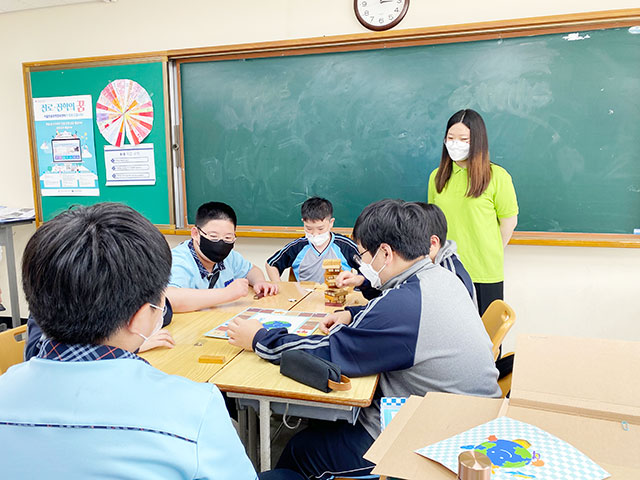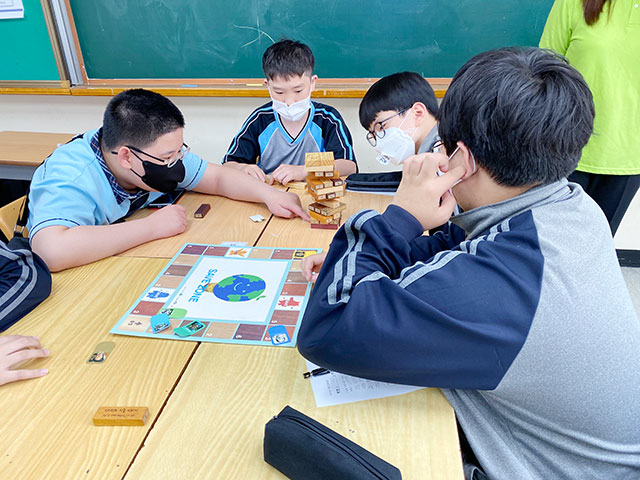 We gave out stickers
to the students
that helps us to protect the environment in our daily
life
.
We hope that the students will have a habit of thinking the environment in their daily life.
We thank all the little DAEJAYON students of Inchang Middle School
for actively participating in today's class !