2. ZERO HUNGER

15. LIFE ON LAND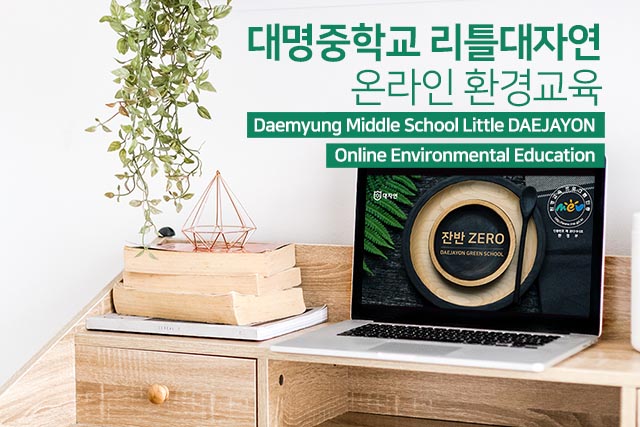 Due to the continued spread of COVID19,
the environmental class of Little DAEJAYON in Daemyeong Middle School
changed into a non-face-to-face class.
The students accessed Google Classroom at their home and watched online lectures.
The first topic of the online class was "Zero Food Waste."
What kind of impact does the leftover food waste cause to the global environment?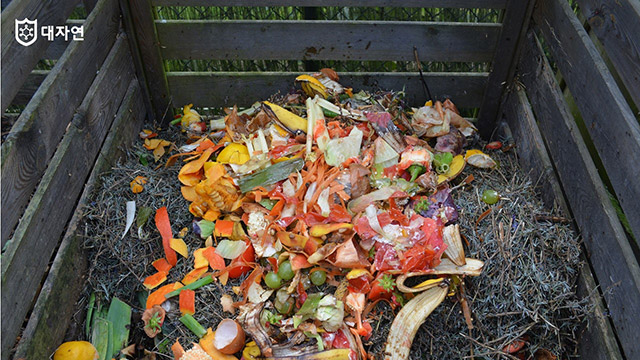 What if it is eaten by an animal or buried underground?
What if it is incinerated or reused for feed or compost?
Most of the food that people eat is poisonous to animals.
Also, when it is buried underground, it causes soil, groundwater and
water pollution
as it produces odor, all kinds of pests, pathogenic bacteria, and food waste leachate.
In addition, as food waste incineration efficiency is low due to the high water content,
it needs more oil to incinerate and ends up producing carcinogen and endocrine disrupter
such as dioxin.
Also, m
ost Korean foods are often high in salt, so when those are used as the feed and compost,
livestock and plants are also prone to disease.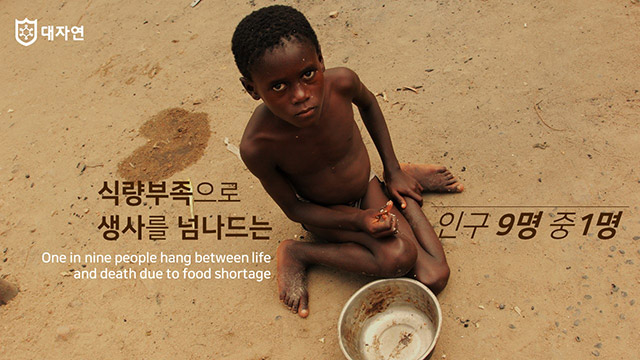 There are people suffering from hunger and malnutrition because they have nothing to eat.
Food and Agriculture Organization(FAO) says
that malnutrition is not being resolved because food is being thrown away.
4 billion tons of food are produced every year,
among them 1.3 billion tons are thrown away as food waste!
Since more than a quarter is being thrown away,
the importance of practicing zero food waste cannot be overemphasized.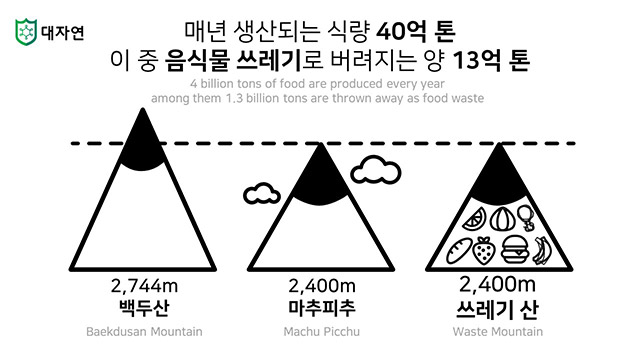 What kinds of practice is going on for "Zero Food Waste"?
Zero Food Waste Practice #1 "Leftover Swap"
It is an application sharing leftovers.
When you upload a picture and description, the location is automatically recorded.
People living close to you can view it and share food.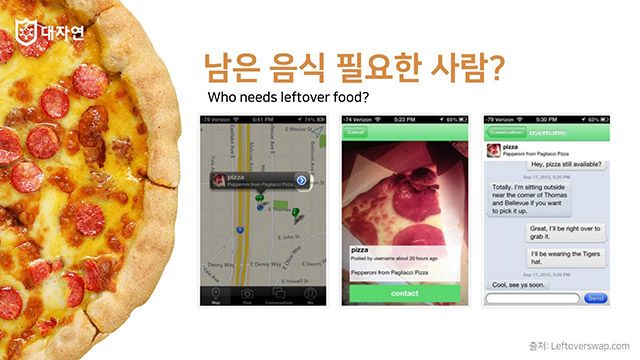 Zero Food Waste Practice #2
"Food Bank!"
Food bank receives donations of excess food
generated during the production or distribution stage,
and distributes it to undernourished children, elders who live alone, and soup kitchens.
Through theoretical education of Zero Food Waste,
The students of Little DAEJAYON learned the impact of food waste on the environment
and the damage caused to people and
that they can cherish, protect,
and give help
by practicing Zero Food Waste.

Following was the experiential activity,
students made
Zero Food Waste campaign
pickets
with creative and brilliant phrases.
Little DAEJAYON students are planning to run
Zero Food Waste Campaign
for all students and faculty members with the pickets they made, i
n the second semester
.
Cheer up! Daemyung Middle School
Little DAEJAYON!
Lets practice Zero Food Waste with Daemyung Middle School
Little DAEJAYON
!