12. RESPONSIBLE CONSUMPTION AND PRODUCTION

13. CLIMATE ACTION

15. LIFE ON LAND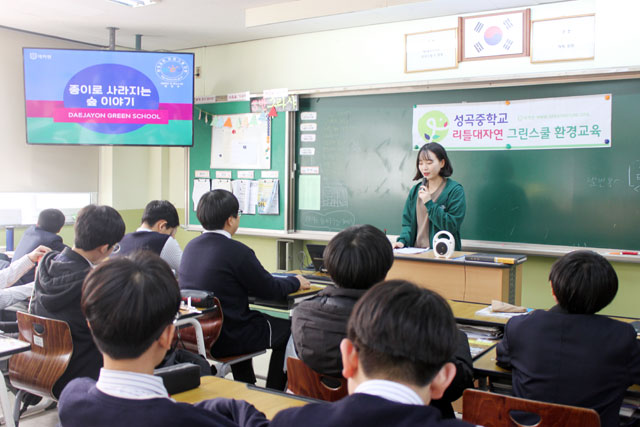 Today we had environmental class at Seonggok Middle School!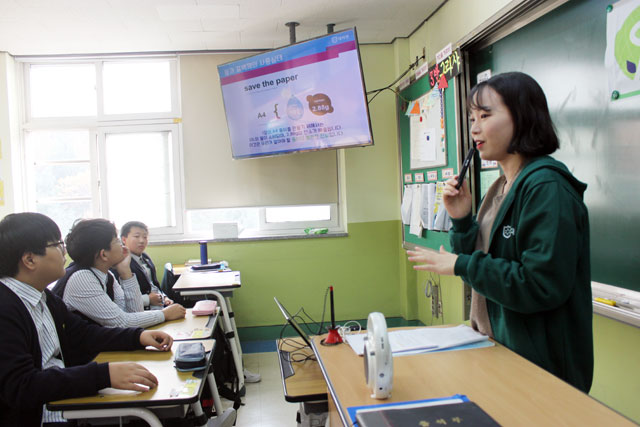 Today's topic was Forest disappearing by paper.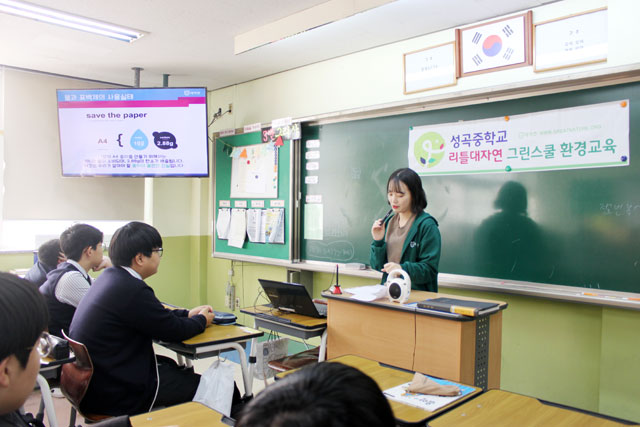 To make one piece of A4 paper,
10 litres of water is consumed, and 2.88g of carbon is emitted.
This is the inconvenient truth that we must know about papers.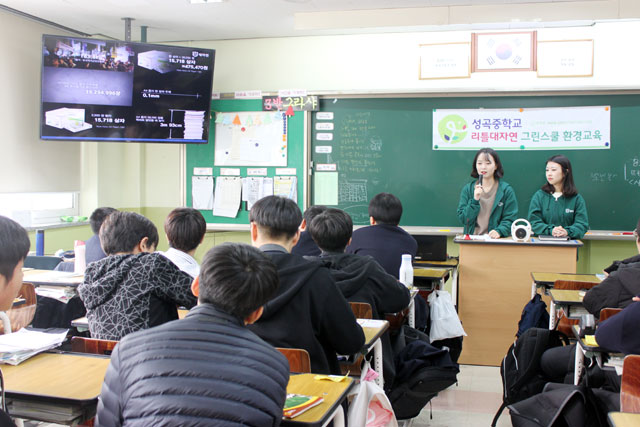 We commonly think that white paper is clean and nice!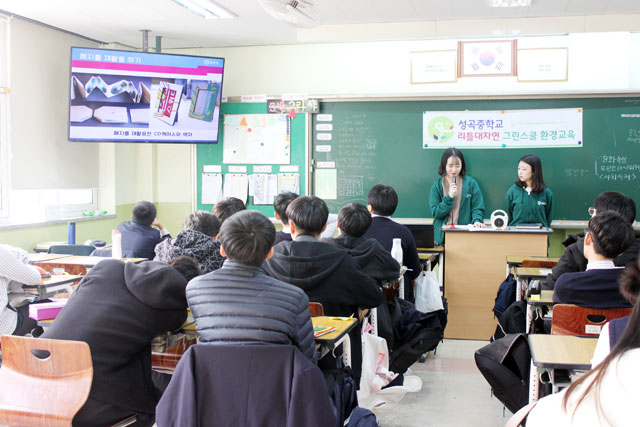 But the fluorescent bleaching agent that makes paper white
causes skin diseases such as atopy.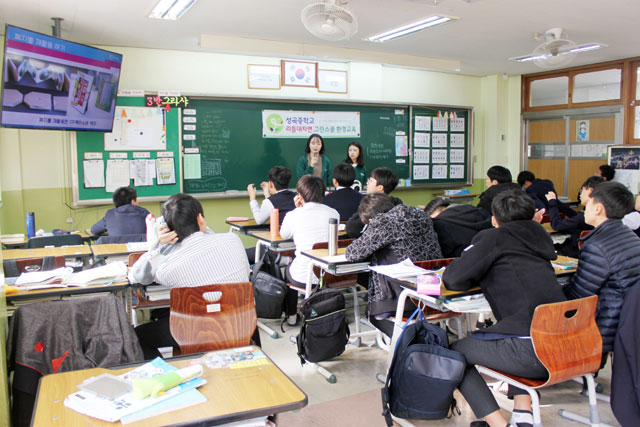 Also, If it enters into the mouth, it can cause intestinal infections, digestive problems,
and home eczema, itching, skin peeling, and headaches.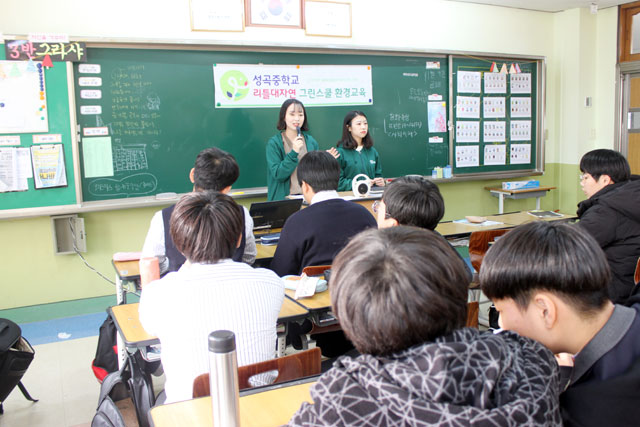 It was time to learn some new facts about "paper". :)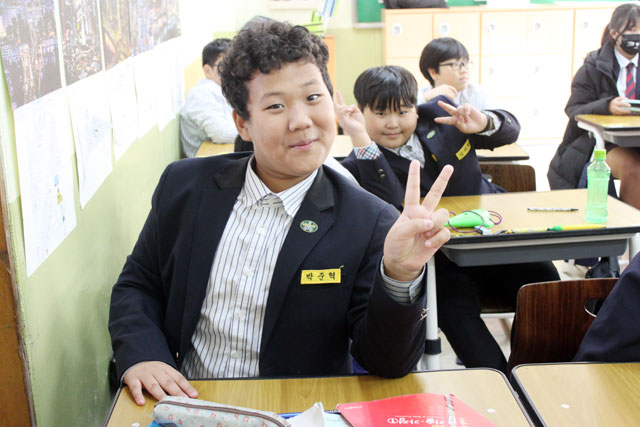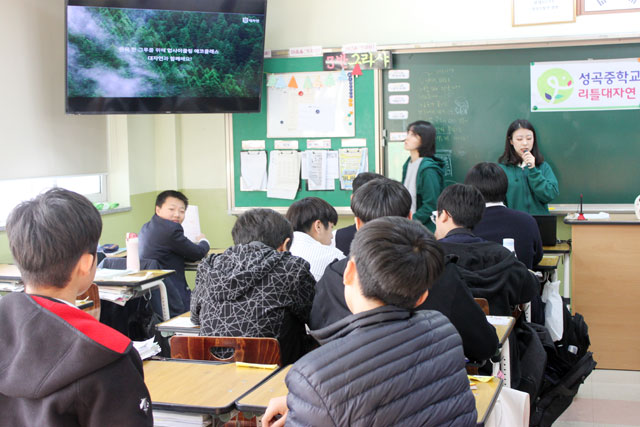 After the theoretical study, we made a scrap paper note, a practice to reduce waste.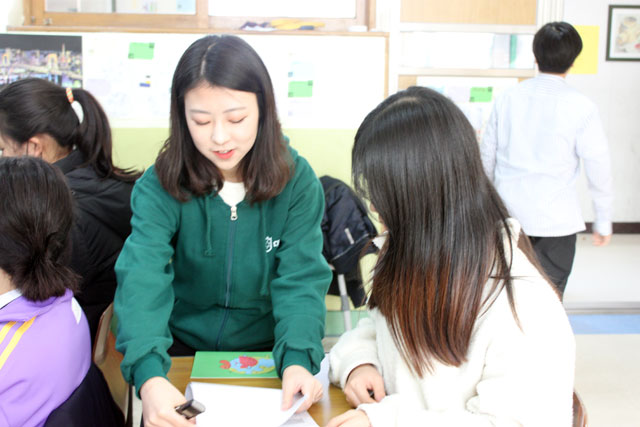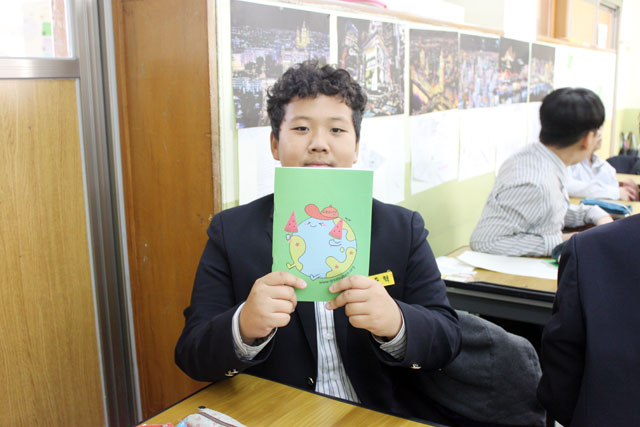 Ta-da!
The scrap note with the Jayonie is complete.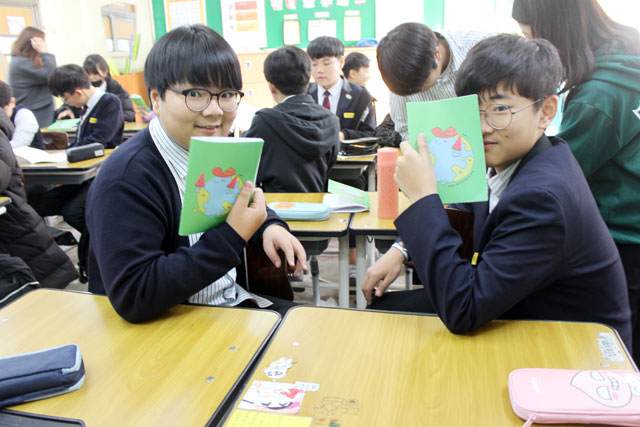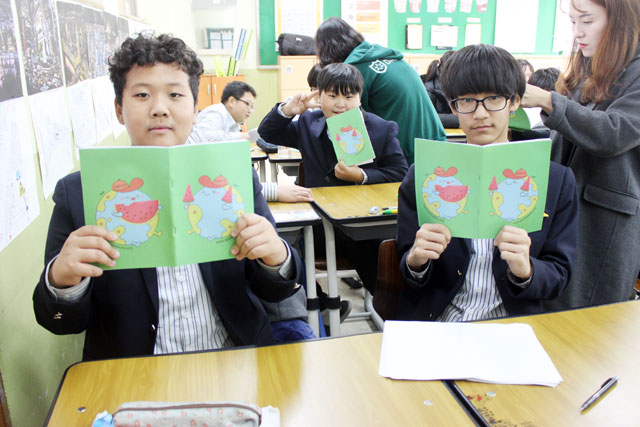 The paper we carelessly threw away came to life!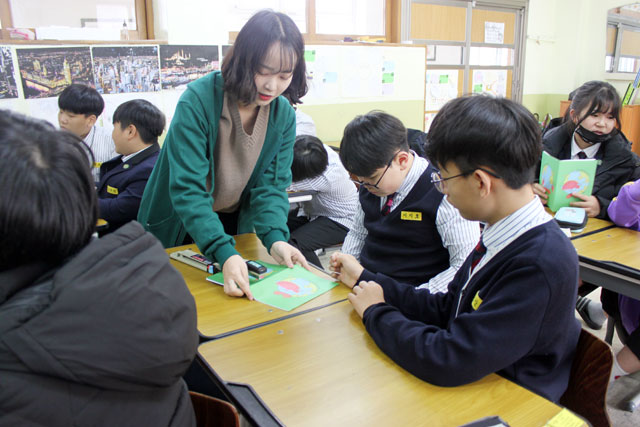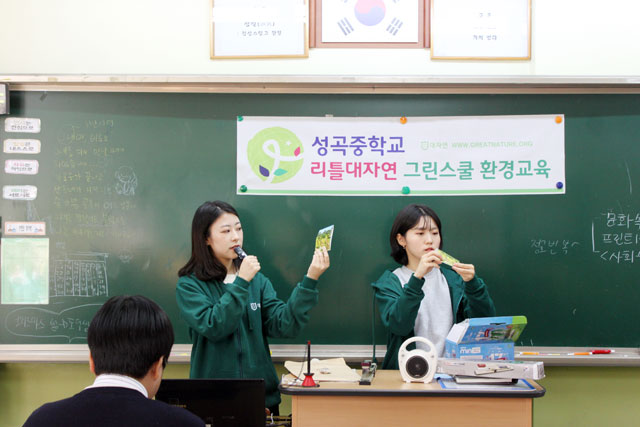 We hope you will remember well
and continue to reduce waste paper as the Little DAEJAYON.