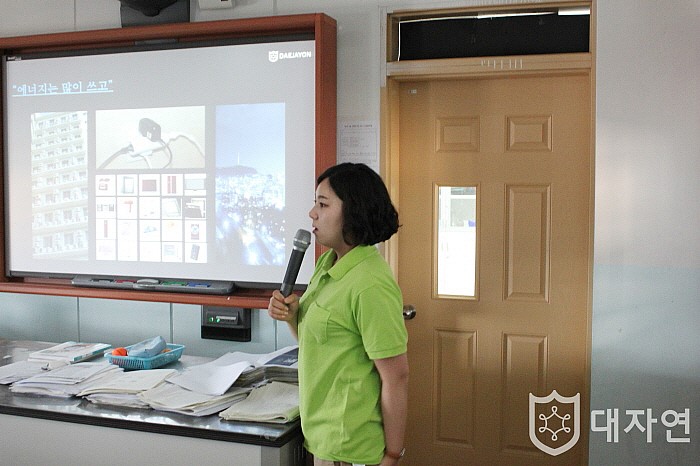 In this class at Miyang High School, we dealt with "Climate change and energy."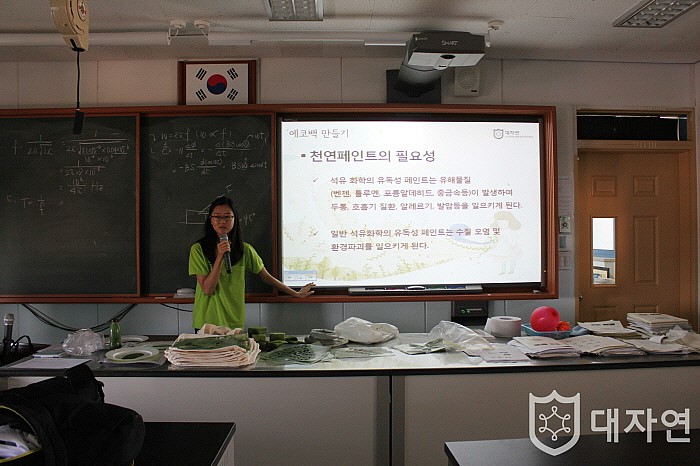 For the experimental activity, we made Eco-bag.
She explained the necessity and the advantages of natural paint.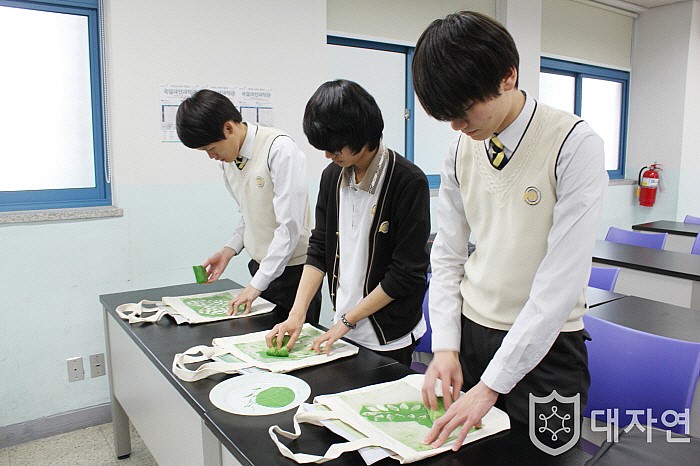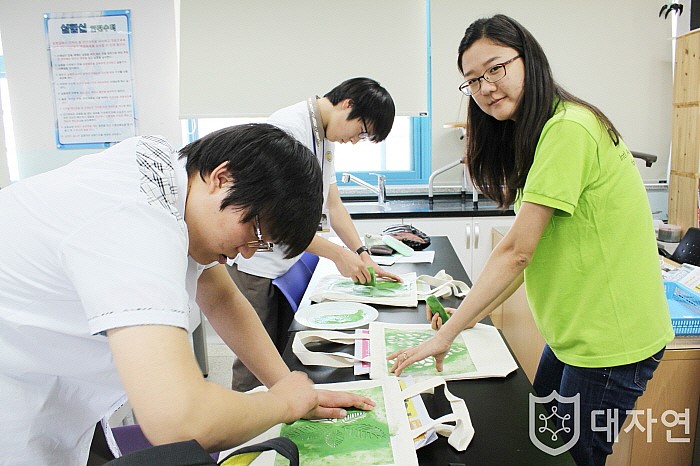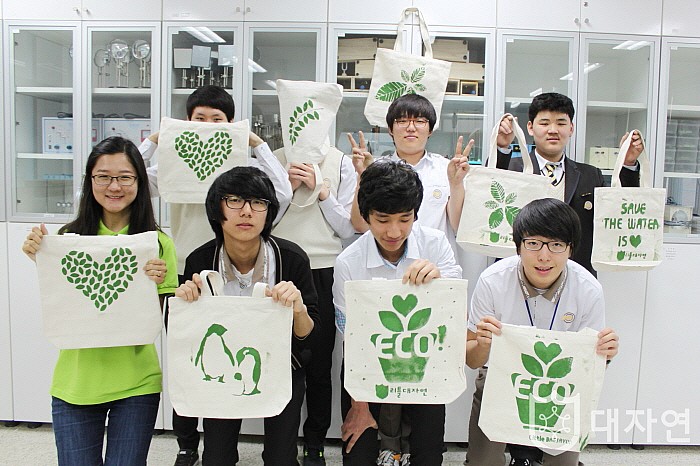 Making my own Eco-bag with Miyang High School!
By using Eco-bag instead of paper bag or vinyl bag, let's become Little Daejayons who concern environment.