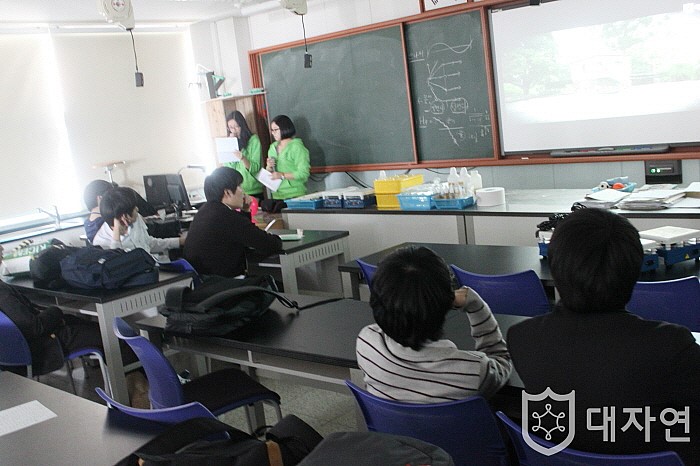 We've wait for the class at Miyang High School.
Following the last orientation, it was the first class of Little Daejayon at Miyang High School.
With Daejayon Report, we started the great class.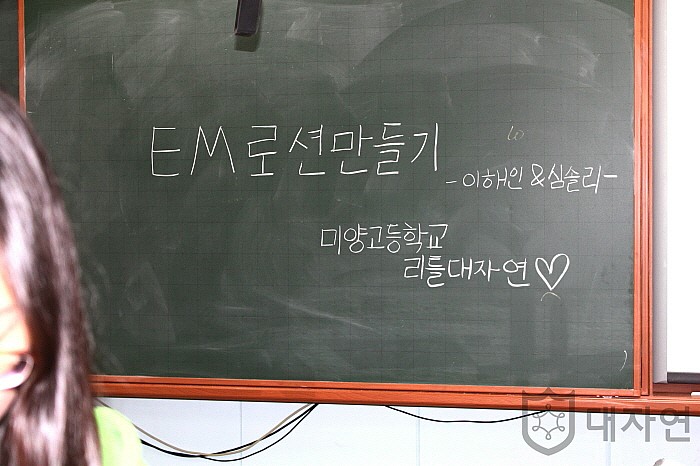 In the class, we dealt with Climate Change and Water Environment.
For the experimental activity, it was to make eco-friendly EM lavender lotion.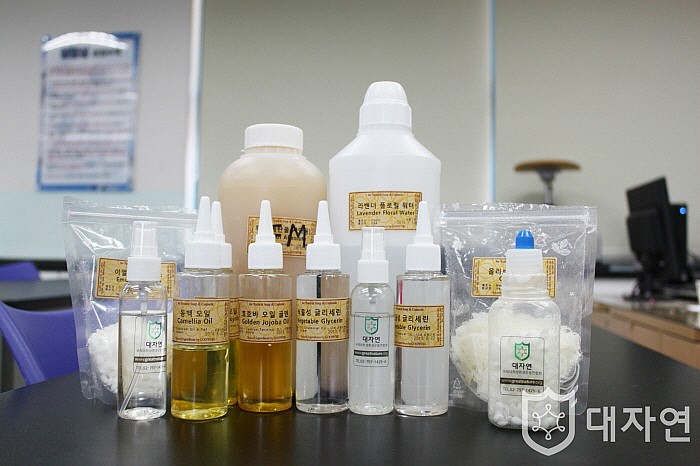 The ingredients really look eco-friendly, doesn't it?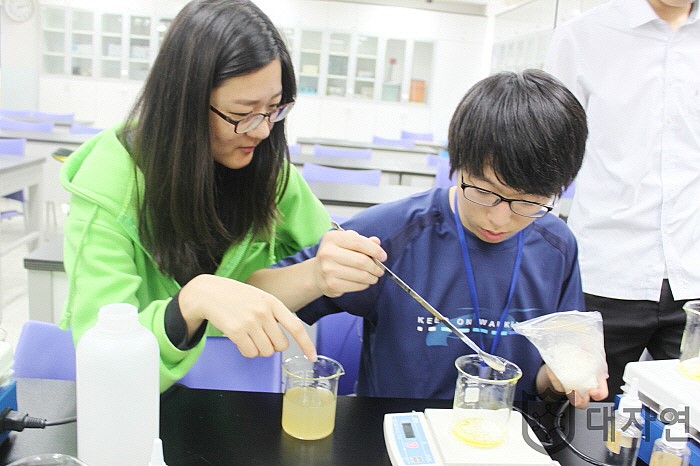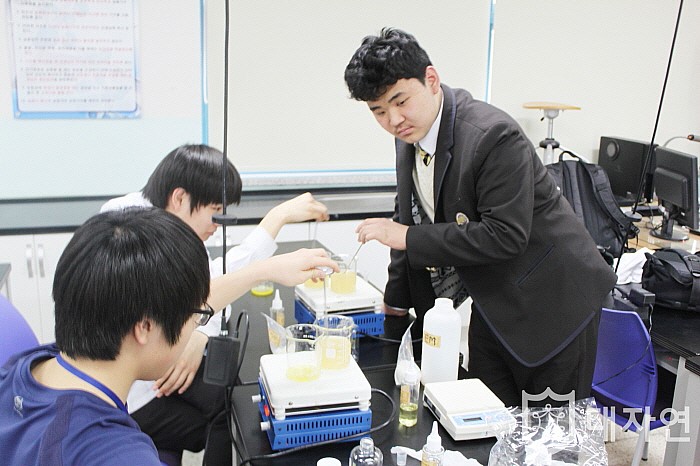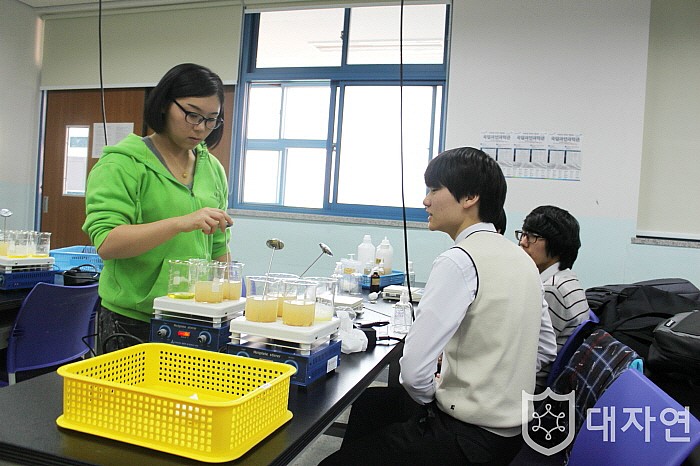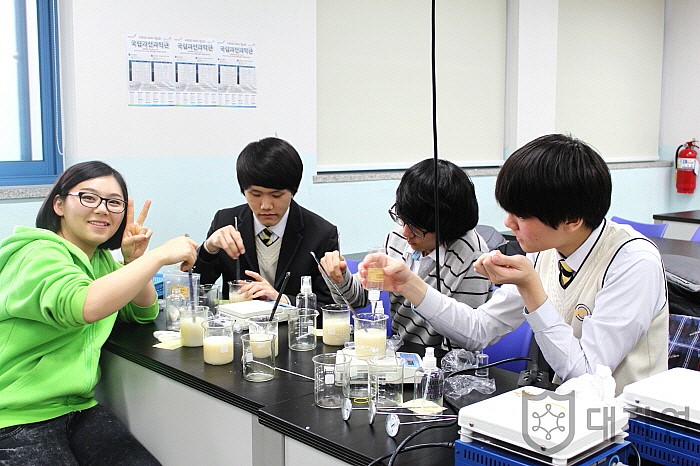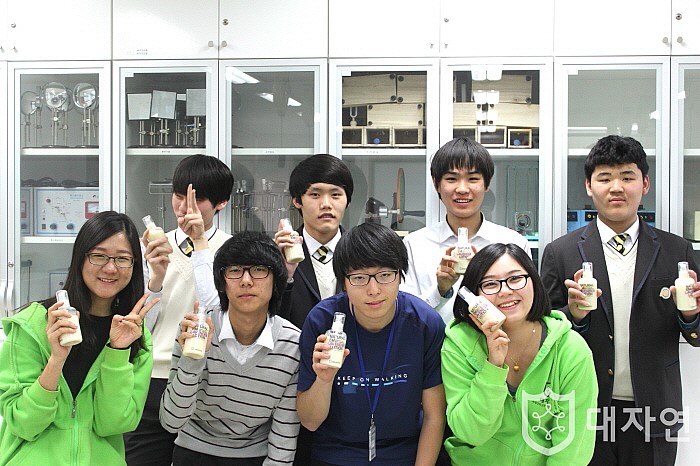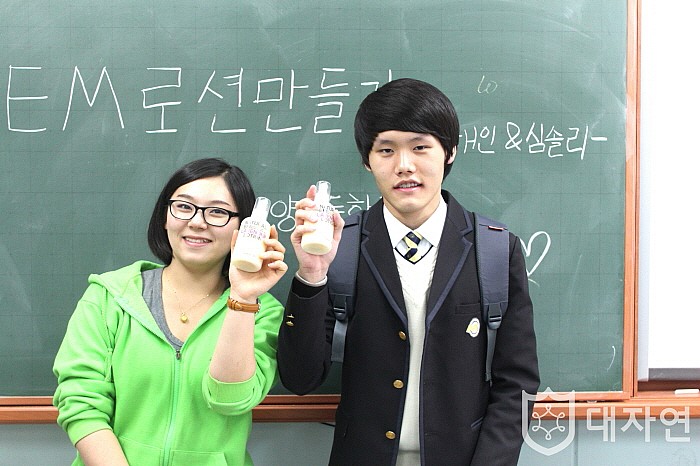 Made in Miyang High School Eco-friendly EM Lavender Lotion!