13. CLIMATE ACTION

15. LIFE ON LAND
On June 28, environmental education was conducted
for 169 students of 7 classes in grade 6 at Gaju Elementary School.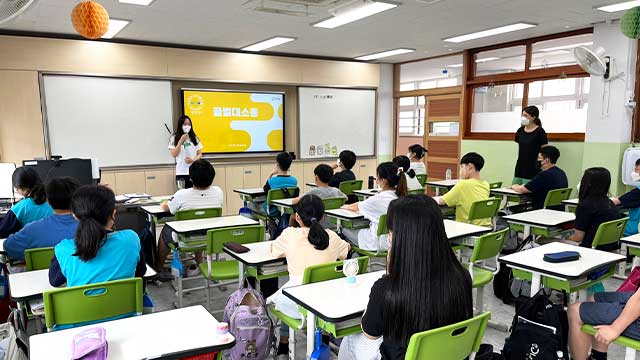 The first class was a theoretical session on the subject, "Turmoil of Honeybees."
Albert Einstein, one of the greatest physicists in the world, said,
"If the bee disappears from the surface of the Earth,
man would have no more than four years left to live."
Did you know that the number of honeybees
has been decreasing dramatically around the world
recently?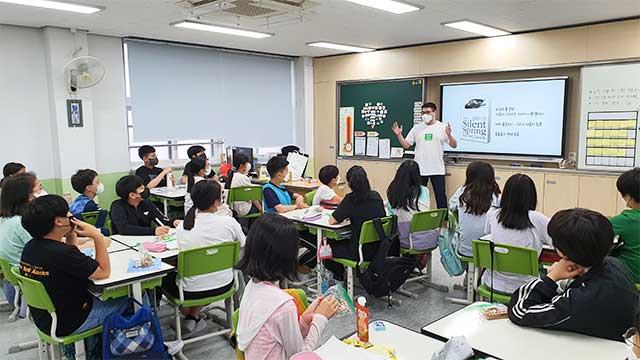 If the bee population, which plays a big role in pollen fertilization, decreases,
the number of species decreases and the ecosystem gets destroyed.
The students learned about the future without honeybees and the how to prevent it.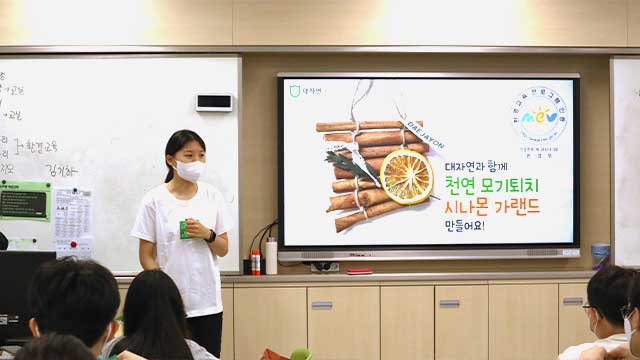 Following was the experiential activity.
Students made natural mosquito repellent cinnamon garland.
In the summer, the usage of pesticides increases due to the increasing number of bugs.
Pesticides in the market contain an ingredient called DEET,
which is dangerous to the human body.
The repeated use of pesticides in enclosed spaces is very dangerous
as it is neurotoxic when used in high doses.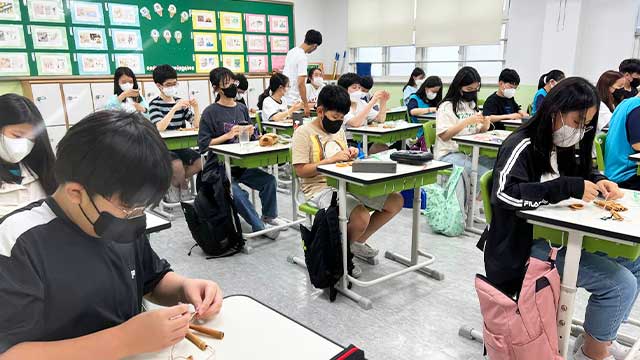 A mosquito repellent made using cinnamon,
which is a safe natural ingredient and effective in repelling mosquitoes.
Students made garlands that can be used for interior
using dried orange chips, lace, and DAEJAYON labels.
Isn't the c
innamon garlands made by students, pretty?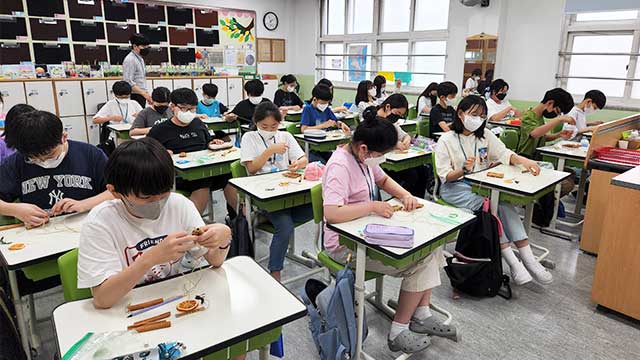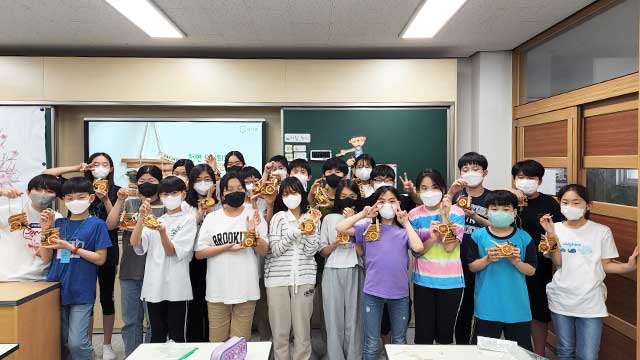 We hope that the passion and hope of Gaju Elementary School students
will gather together to protect the beautiful earth that co-exists with various creatures.