7. AFFORDABLE AND CLEAN ENERGY

11. SUSTAINABLE CITIES AND COMMUNITIES


13. CLIMATE ACTION


14. LIFE BELOW WATER

At July 11,
the first Green School environmental class was held at Sunil Girls' High School,
under the subject "Coral Reef, Treasure Under the Sea."
In the deep sea, coral reefs did another role as the earth's lung
for the times that we didn't know.
Coral reefs that are the treasure under the sea was slowing dying.
Students learned the about the global temperature rise
which is the reason why coral reefs are dying.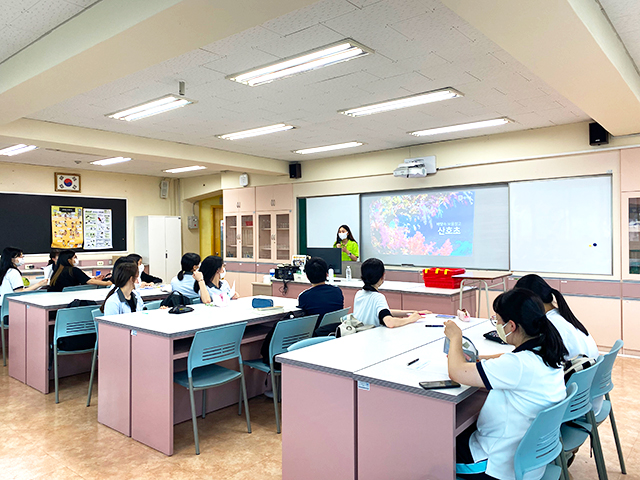 Just as humans can live at the appropriate temperature,
coral reefs can live at an optimum water temperature.
As the global temperature rises, the water temperature also rises
and coral reefs are in crisis of extinction.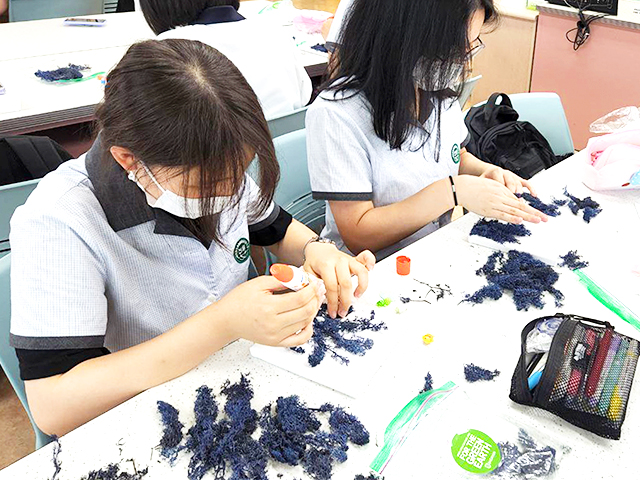 To reduce the global temperature and always think about coral reefs,
students made "scandiamoss frame" for the experiential activity.
Scandimoss is a natural moss which controls humidity.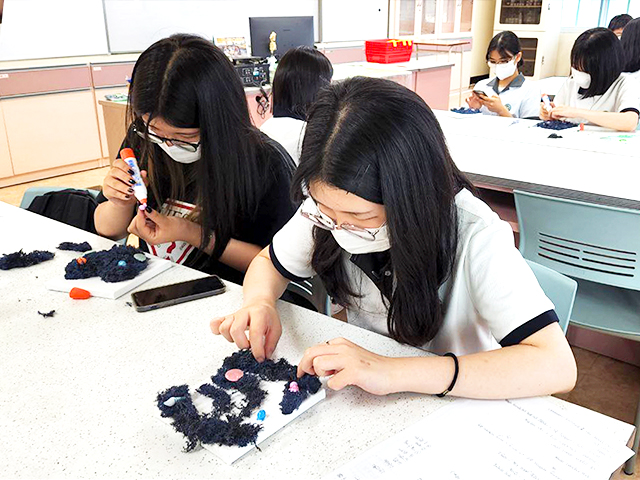 Like this, students decorated the canvas with scandiamoss.
Using the marine miniatures, they completed the canvas frames!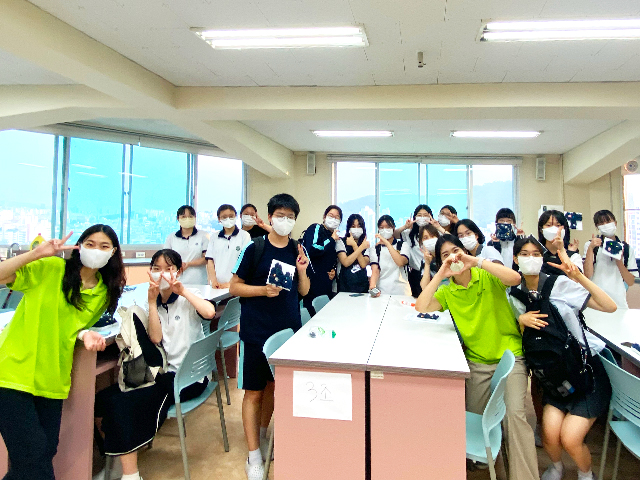 Everyone, don't forget the coral reefs! Can you promise? 🤙
-
Two days after, we had the second class under the theme "Minimal Energy."
Students learned about the standby power.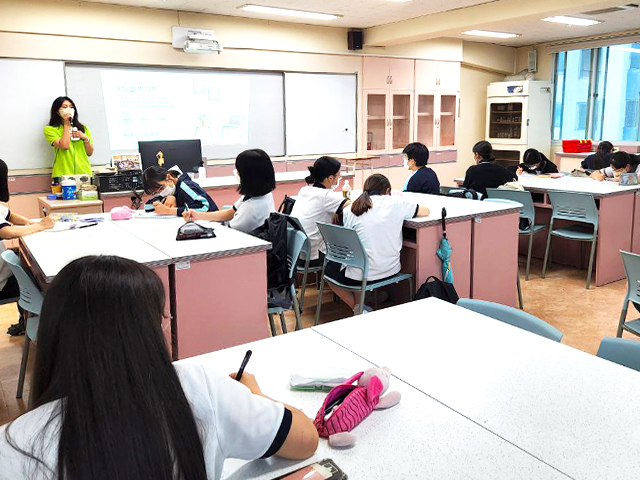 Standby power is electric power that is consumed
even when electrical appliances are plugged in the socket.
We must find this electricity! Why?
Because leaking electricity eventually release pollutants
such as greenhouse gases and fine dusts for no reason.
It is like turning on the faucet without using water😭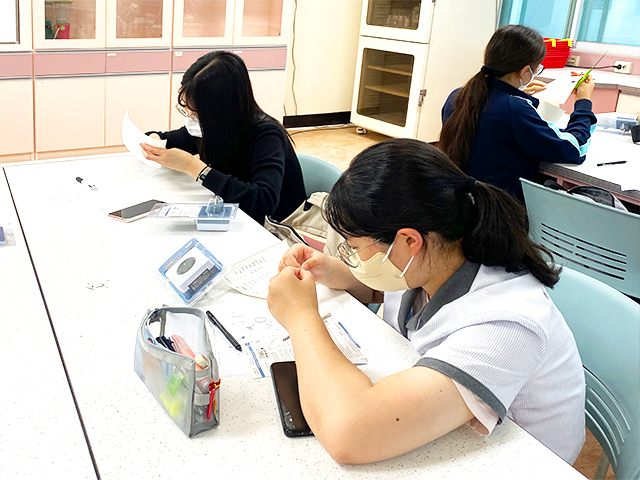 So, to find standby power we prepared timer outlets and electronics name tag!
Students learned how to use the timer outlets
and made the name tags that they will use at home.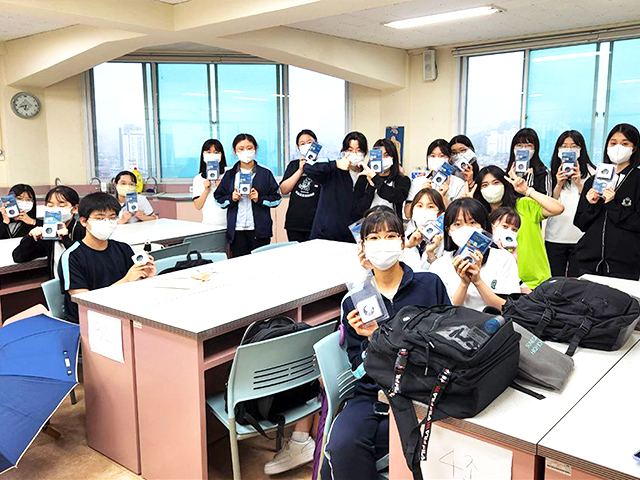 Hope it was a meaningful time to take a step further in the first step of the environmental practice!
Let's go green leaders of Sunil Girls' High School!🙌