11. SUSTAINABLE CITIES AND COMMUNITIES

13. CLIMATE ACTION

14. LIFE UNDER WATER

15. LIFE ON LAND

17. PARTNERSHIPS FOR THE GOALS
DAEJAYON met the environmental club students of Cheonil Middle School!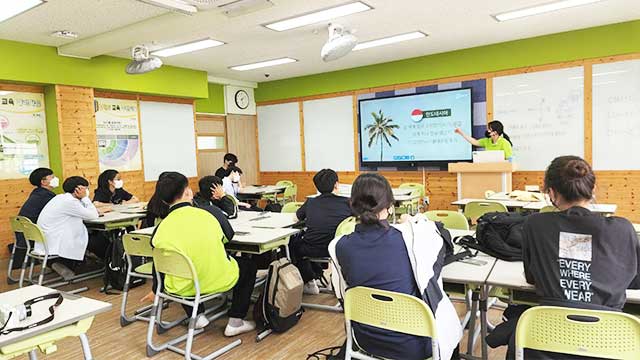 Students had time to think about the environmental problems related to paper.
Paper requires a large amount of wood in its production process
and causes environmental problems such as global warming even until it is discarded.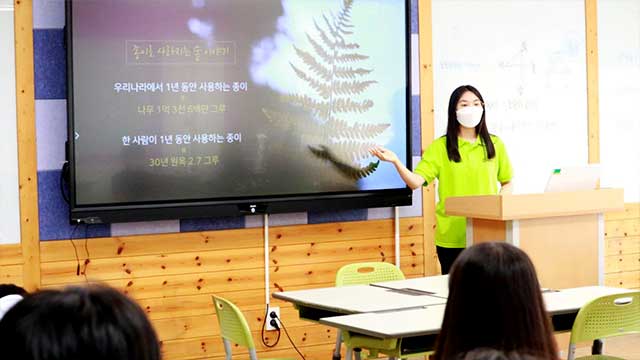 Then, can we not use paper at all?
All textbooks and study materials we use right now are all paper.
In addition, a large amount of paper is used throughout our lives.
When using paper, it is necessary to practice minimal consumption and reuse it eco-friendly!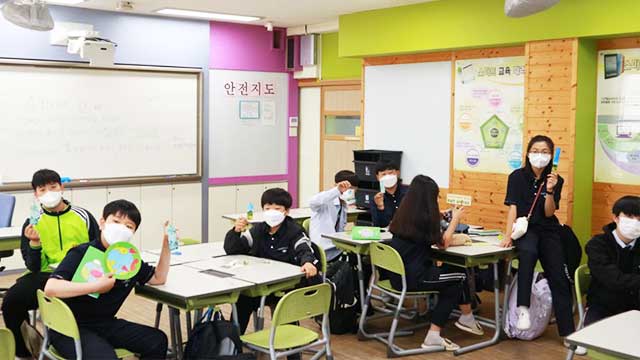 So, in the following class, we conducted an activity to upcycle scrap paper and pamphlets,
that are used in school, and made them into notebooks and bookmarks!
"Upcycling" is a compound word stemming from "upgrade" and "recycling,"
which means to create a product of higher quality or value than the original.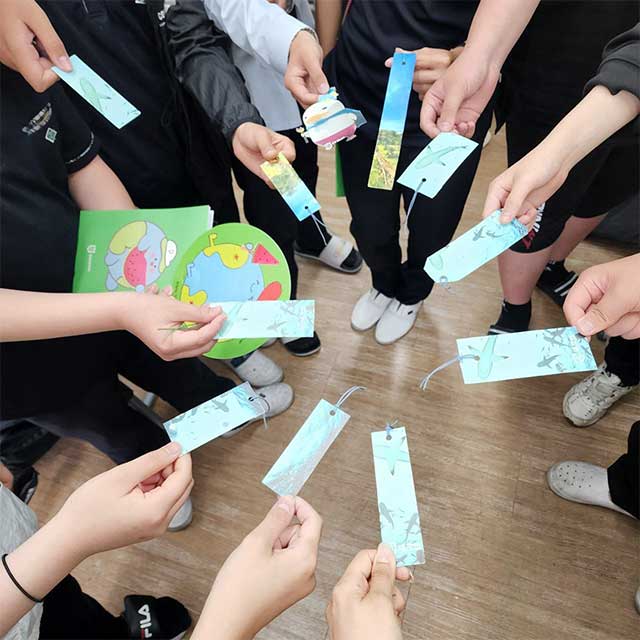 Students made notebooks and bookmarks
that can be used in everyday life
with scrap papers and pamphlets that were once used and thrown away!
We encourage the environmental club students of Cheonil Middle School
who are taking the lead in protecting the earth
by minimizing paper consumption and taking interest in eco-friendly life and consumption!