On one fine spring day with bright sunshine!
Iclei supporters 9team, 'sik sik sik(It means plant eat rest)'
was appear at Mokdong Paris Park.
'sik sik sik' means if we 'plant' trees, 'eat' clean
the earth will be 'rest'!
On March 22th and March 29th, they did Iclei advertisement campaign twice.
In the beginning, they wander for proper place,
but after they find the place on the entrance of the park.
Even there were the last cold snap and yellow dust,
they started Iclei promotion!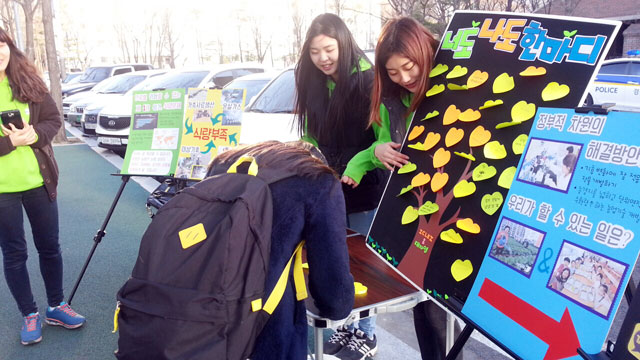 "We are doing Environment Campaign. Please participate this!"
Through the voice of Iclei supporters many citizens participated it.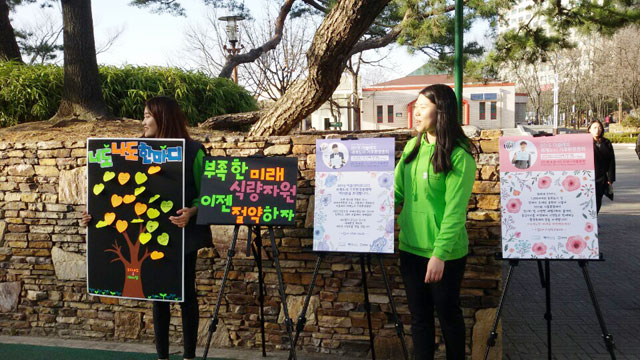 With the content
The city that use resource economically!
Now saving the food resource!
and for promotion of Iclei that will hold April, the campaign proceeded.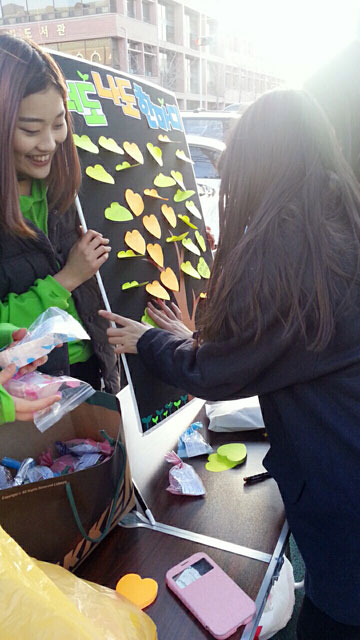 First they inform the danger of Korea's food problem,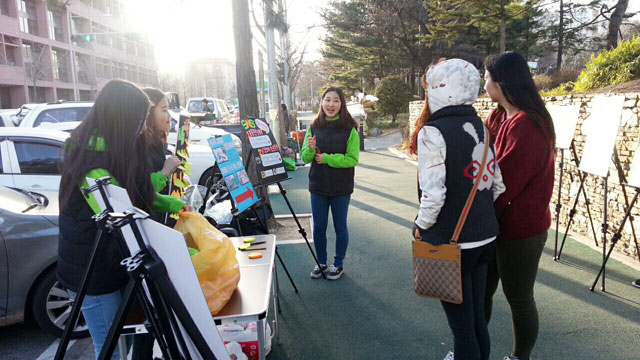 Next, even it is small, the two simple solutions
that we can prepared against food problem.
ONE! Become a self-sufficient, excellent urban farmer.
TWO! Eat without leaving.
They explained these two solutions.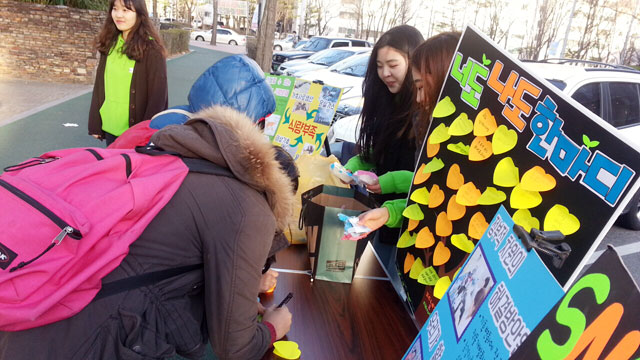 Iclei supporters explained with passion
And citizens listened carefully.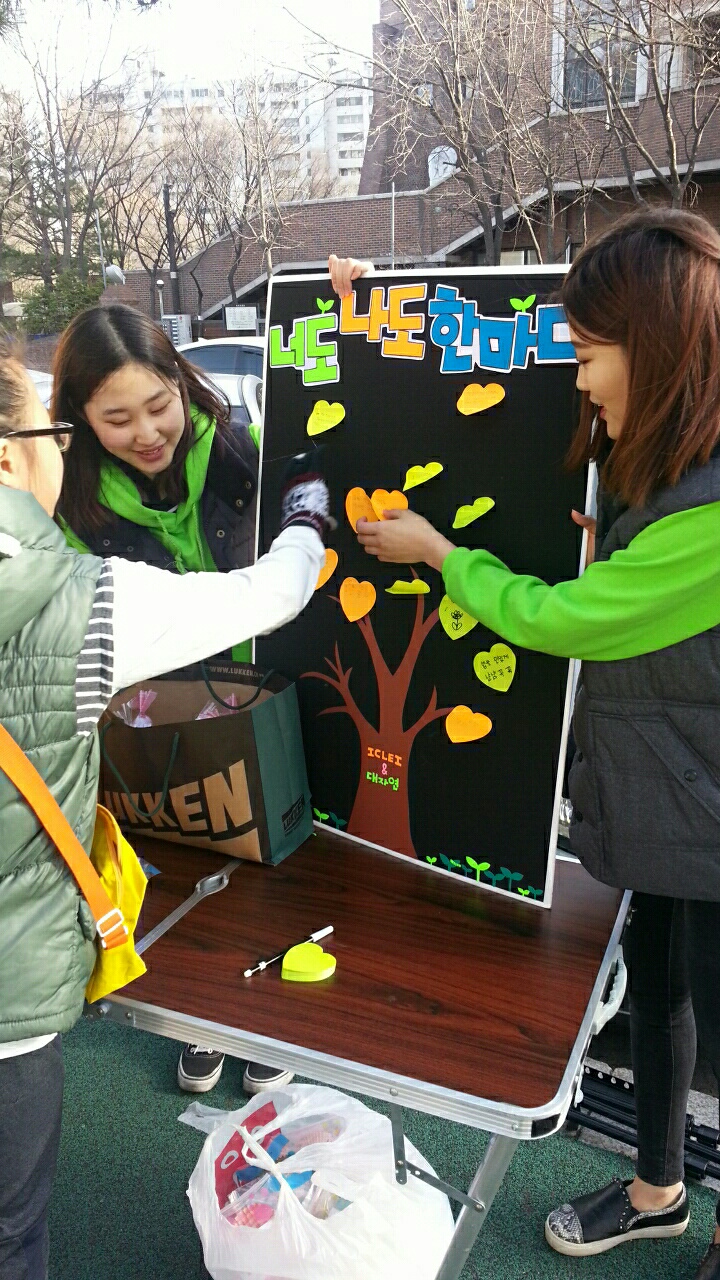 You and Me! Let's say a word to a dying tree.
After writing the message about environment on leaves of love,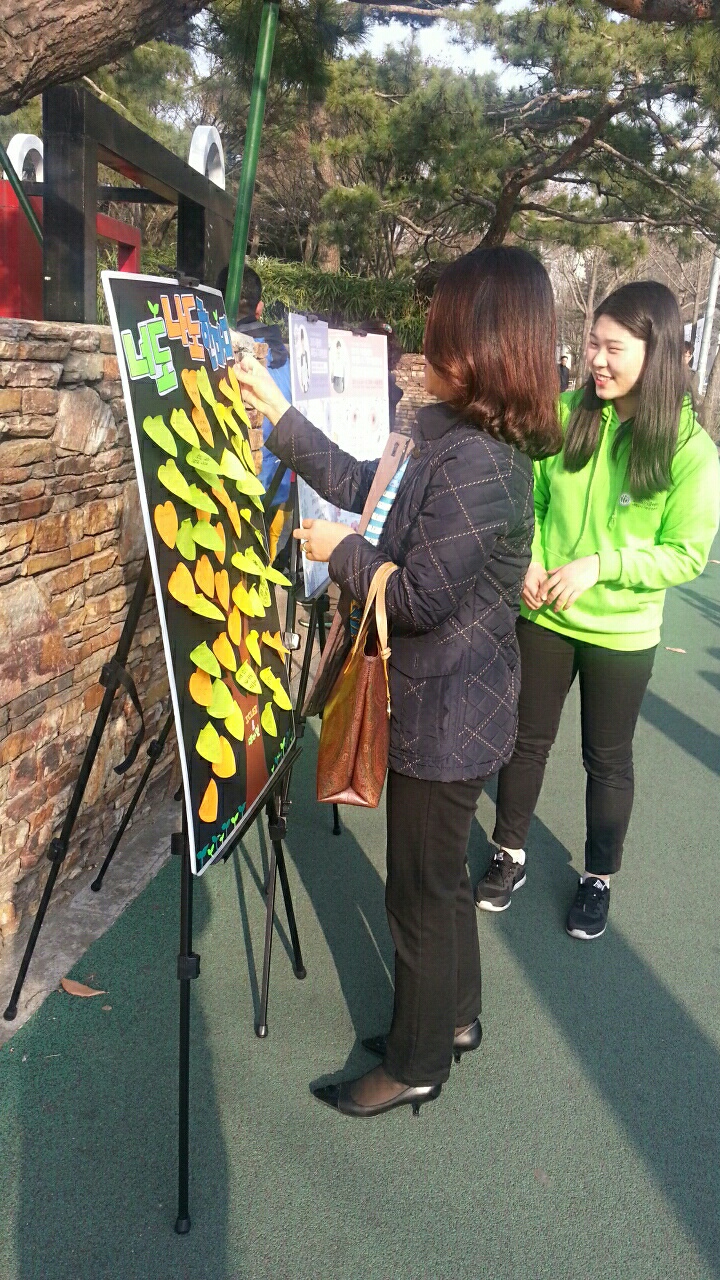 attach it like this:)
Regardless of ages, children, students, adults all attached it.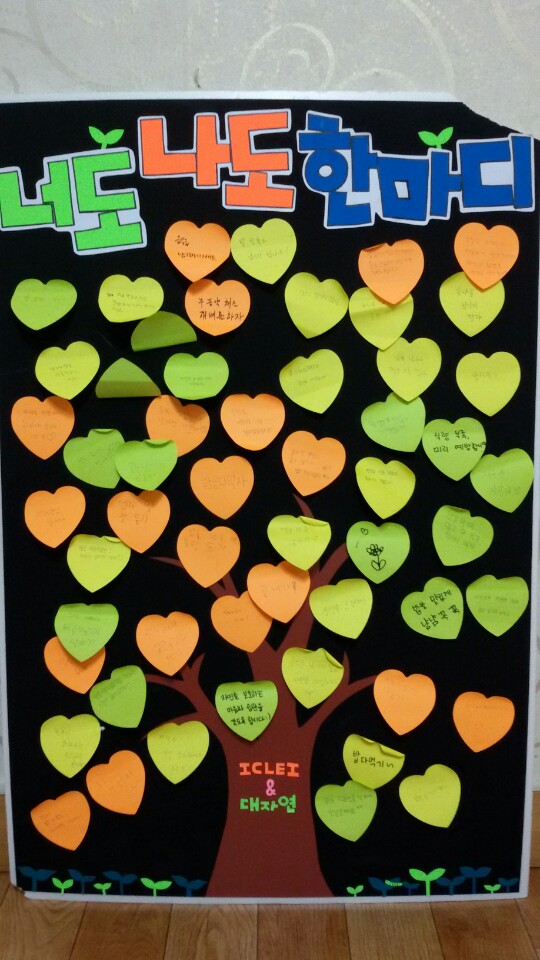 Ta-da. A dying tree become a big tree with the messages.
But if it is the end, it will be a little sad.
So the last is siksiksik's big event!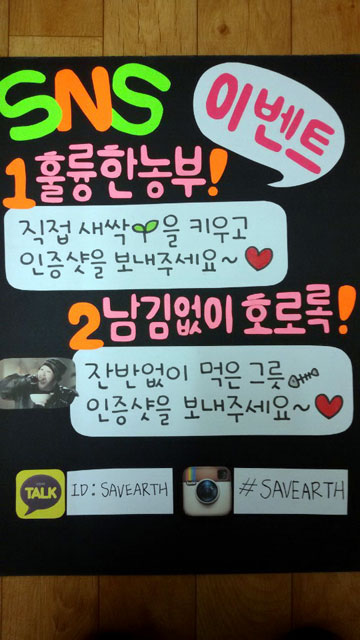 They shared seeds that can be grew in the house.
And asked to participants after raising it, please send picture of the seeds.
Empty bowls pictures also after eating!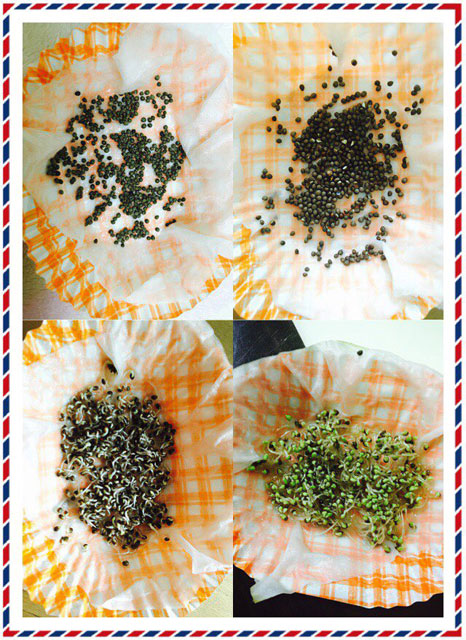 Thank you for every citizens who still doing this event together:)
The solution for sustainable future! It is up to us.
We hope that many people can realize our country's food shortage problem.
Now, we finish the Iclei's climatic environment general assembly with Daejayon!