Today, special guests visited Daemyeong Middle School :D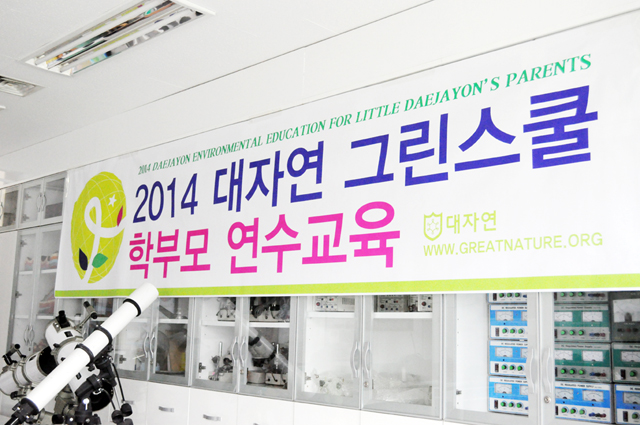 Today's class is for parents of Daemyeong Little Daejayon. :-)
For the special guests,
Daemyeong Middle School principal came to the class
and expressed gratitude.
Welcome XD
Since 2012, once a year,
we open environmental class for parents of Daemyeong Little Daejayon :D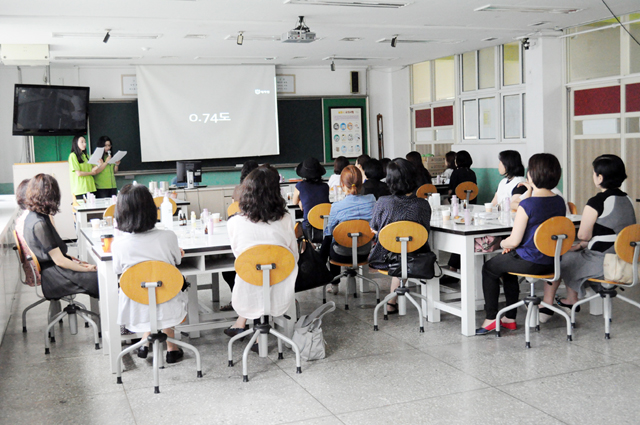 As it is only once a year,
we prepared Daejayon Report
to notify the overall information about the current serious environmental problems
caused by climate change!
Hyeji Kim also came for Daejayon Report :D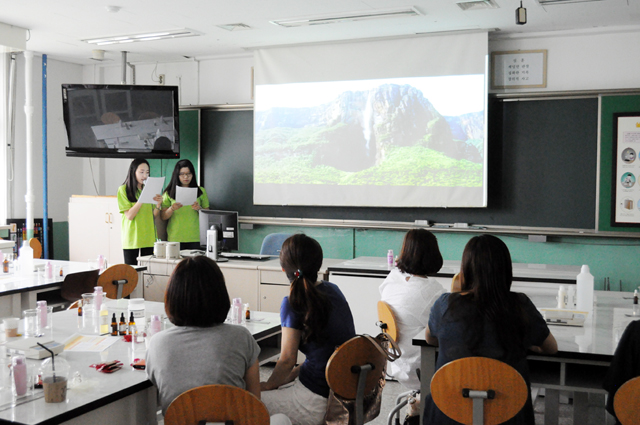 The students' parents listened intently to the lecture,
as the climate change and environmental problems are caused by us
and must be solved by us.
As it is not attributed to one person but all of us,
we need to think what I do right now
and practice it!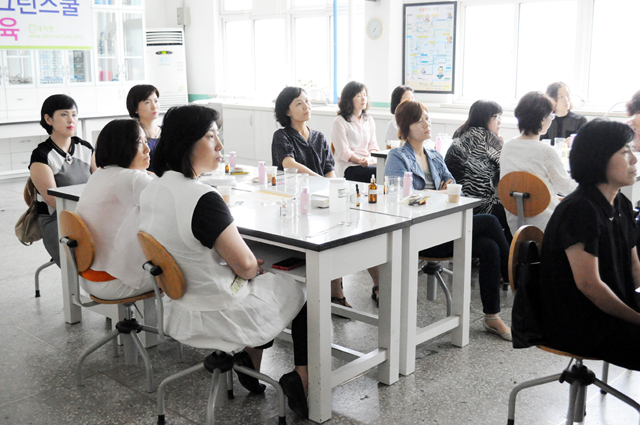 After the Daejayon Report,
making lychee-pomegranate skin care set activity started. :)
Heegyeong explained the experience activity in details.
We would make pomegranate oil essence which prevent skin aging
and toner with snails' slime which is effective to moisturizing and antibacterial.
What a perfect set!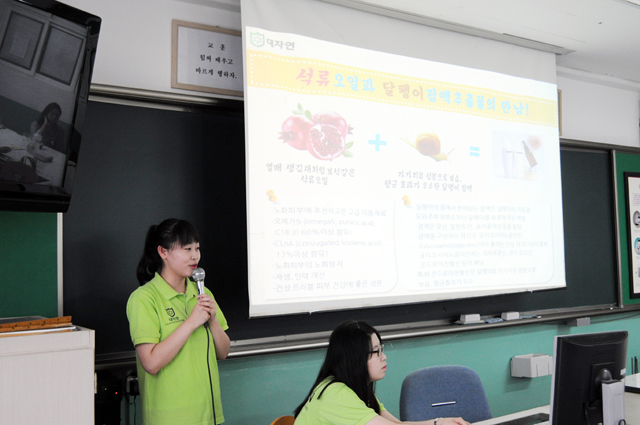 Nowadays, ordinary cosmetics contain lots of chemicals,
so natural cosmetics are popular to many people.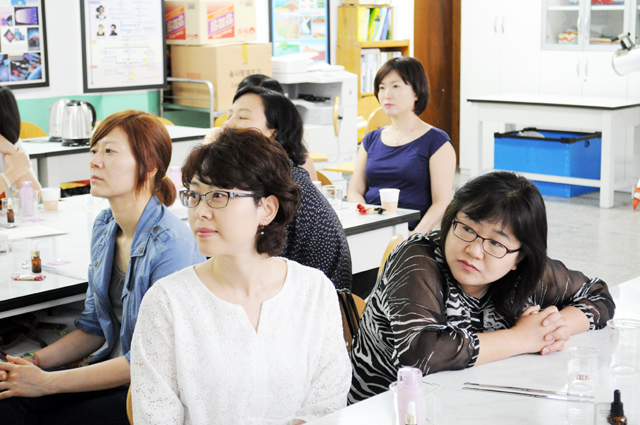 As expected, the parents liked to make natural cosmetics :)
We were also happy
as the activity was specially prepared for the parents. :D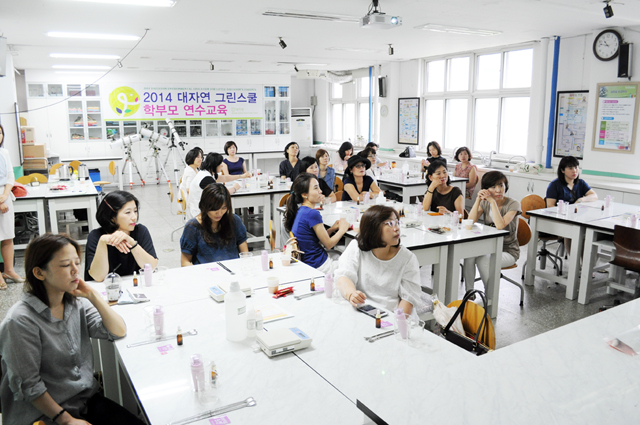 Let's make it together!
It is very easy to make.
Let's look into how to make toner, first.
First, measure 70g of water into a beaker.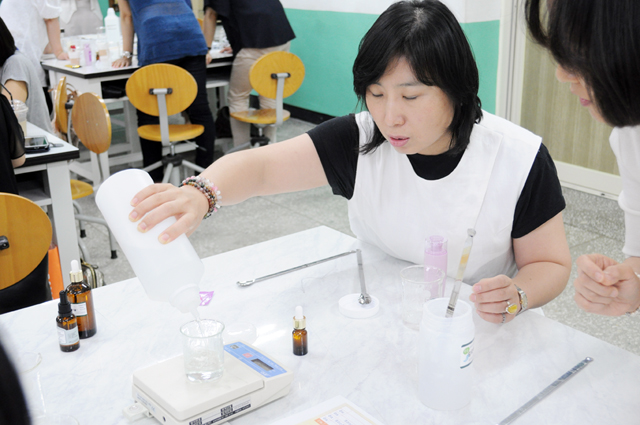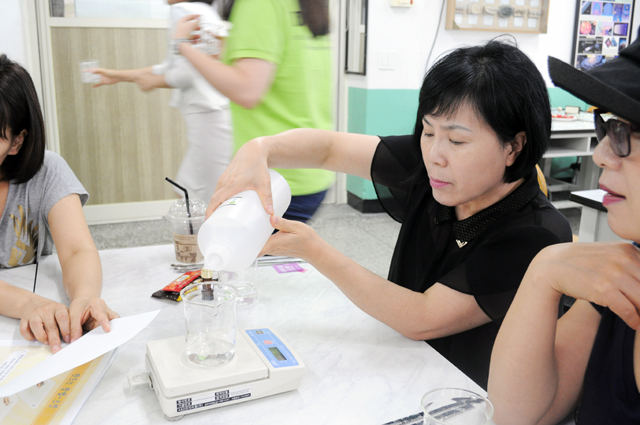 Second, add 15g of aloe vera gel and stir it enough.
Here's a tip!
It is important to stir the aloe vera gel
until there are no lumps. :D
Third, measure 10g of snails' slime, 2g of hyaluronic acid, 2g of argan water and 1g of napre,
and put them in sequence into the beaker.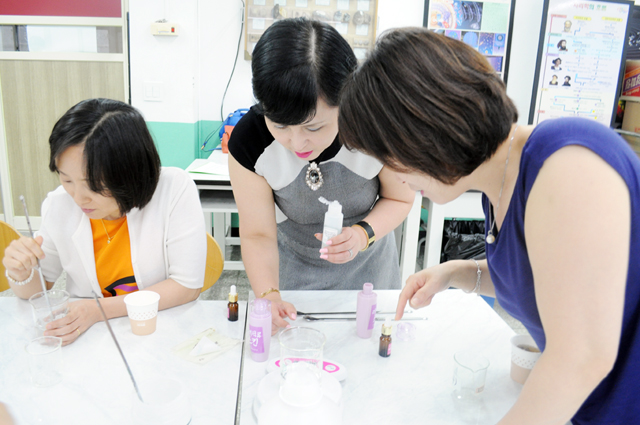 Lastly, stir it with a spoon and put it into a container sterilized by ethanol.
It is very easy, isn't it?
You can easily make natural cosmetic! :D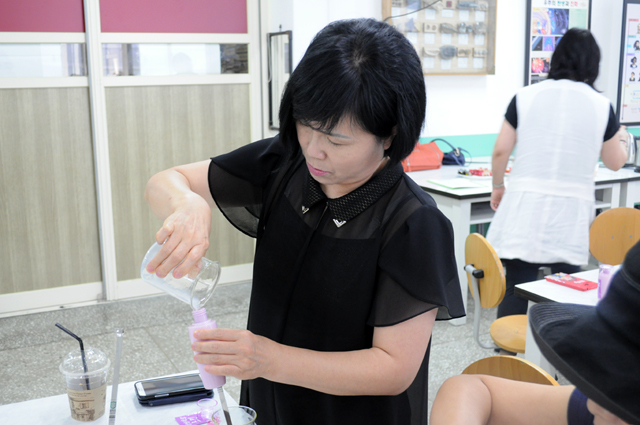 How about essence?
First, measure 4g of pomegranate oil, 3g of grape seed oil, 1g of jasmine-jojoba oil and olive squalane into a beaker.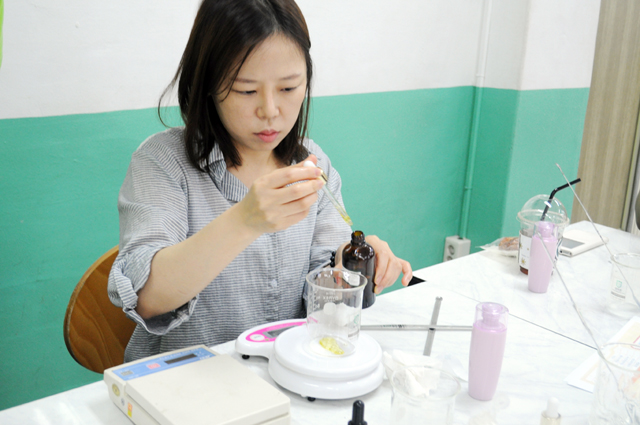 Second, stir it with a spoon.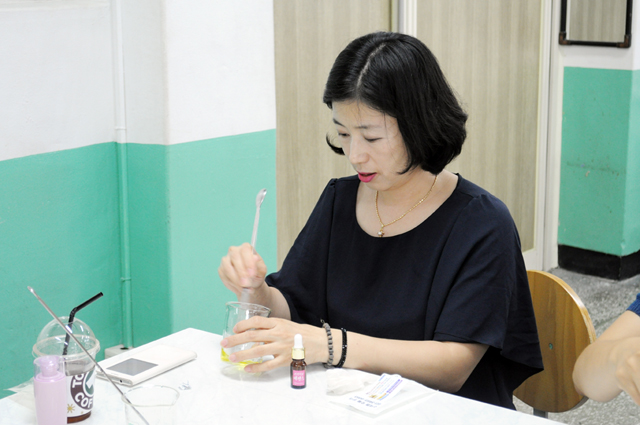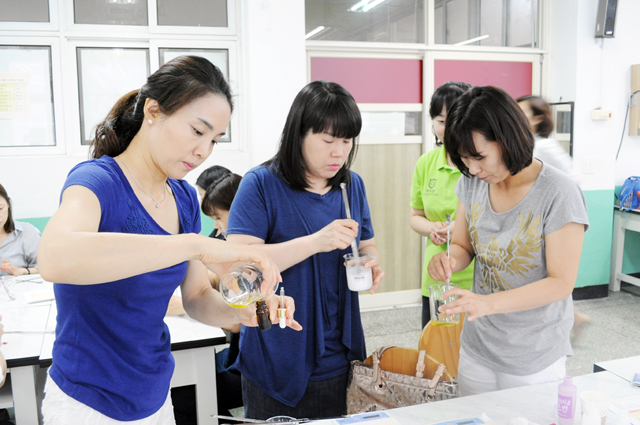 Third, put it into a container sterilized by ethanol.
It is end! Wow, so simple!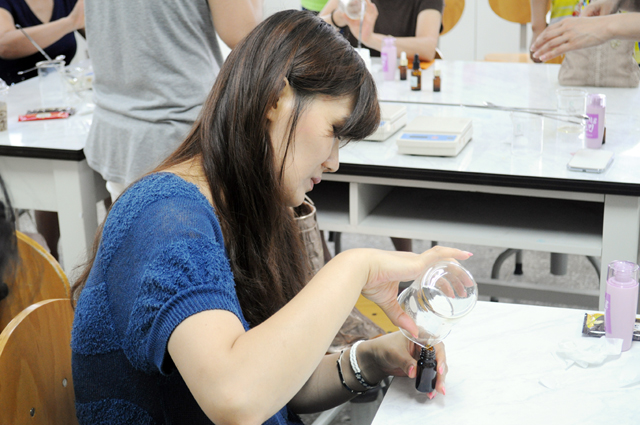 The interesting activity with the parents!
They become younger like twenties
with lychee-pomegranate skin care set!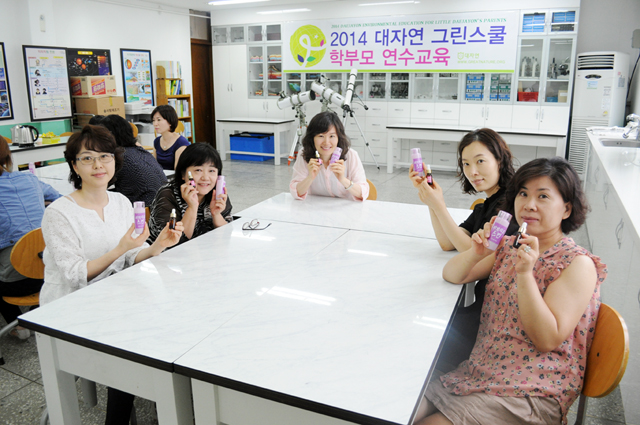 The parents said that they had wondered about Little Daejayon
when they saw their children's making.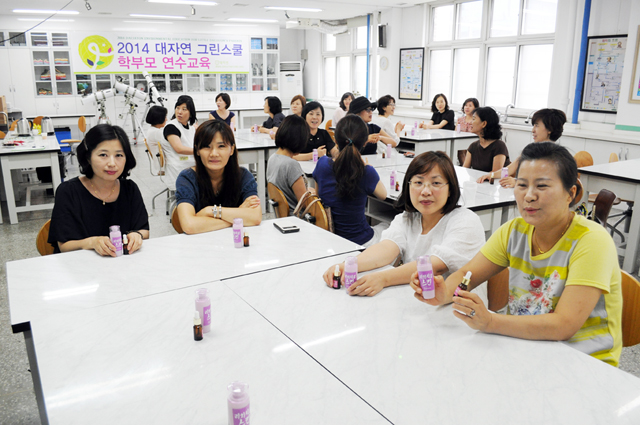 We were so happy
as the parents said they were excited with today's class :)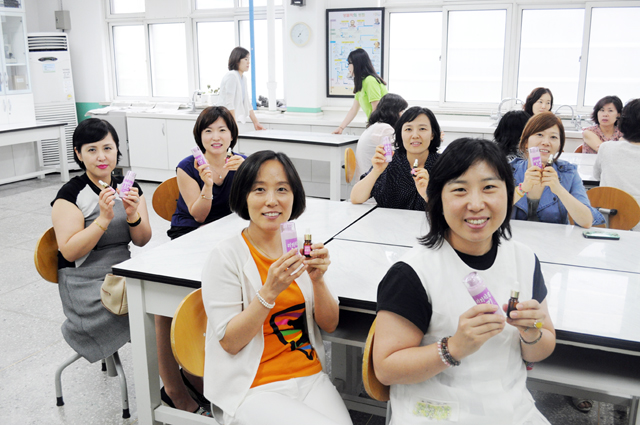 The parents always devote their life for their children.
We hope that they could spend a happy time,
feeling like they went back to their school days. :D
This is end of the class with the special guests!
All teachers also did a good job! :)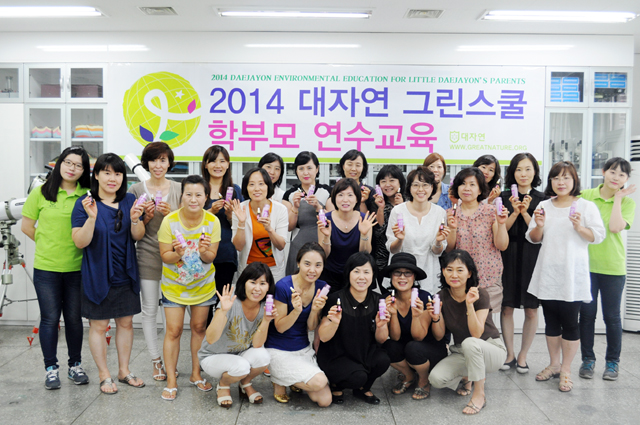 Green School, Green Campus, Green World
Daejayon never stops
for the Earth that all can live with happiness :-)
★All together Daejayon★