On a day of September,
there was a special meeting at Inchang Middle School!
It was the meeting with parents of Inchang Little Daejayon students. :)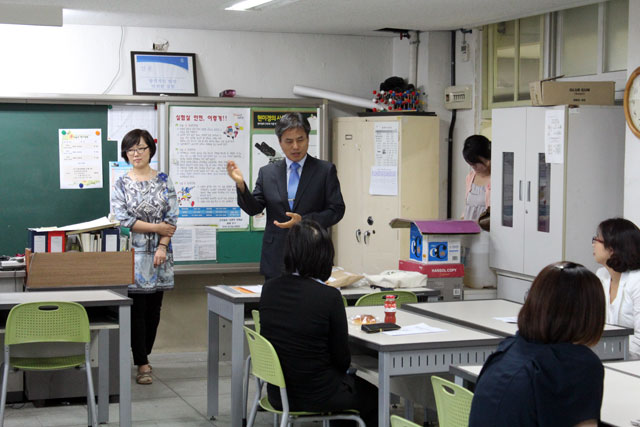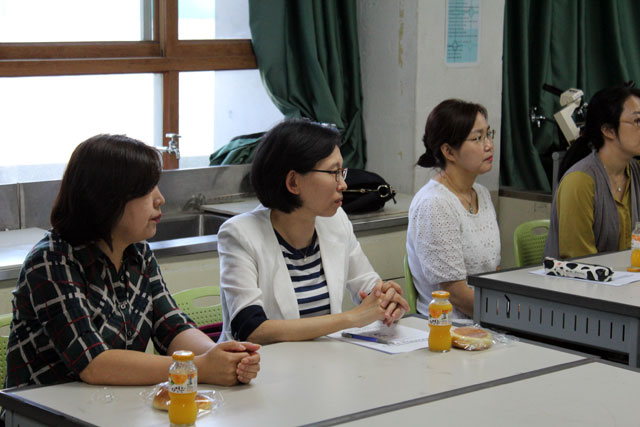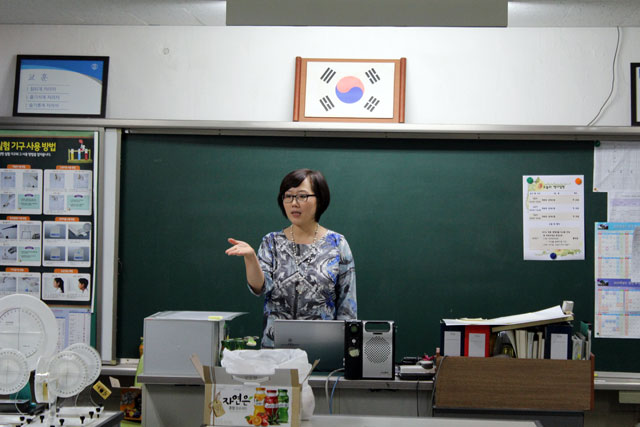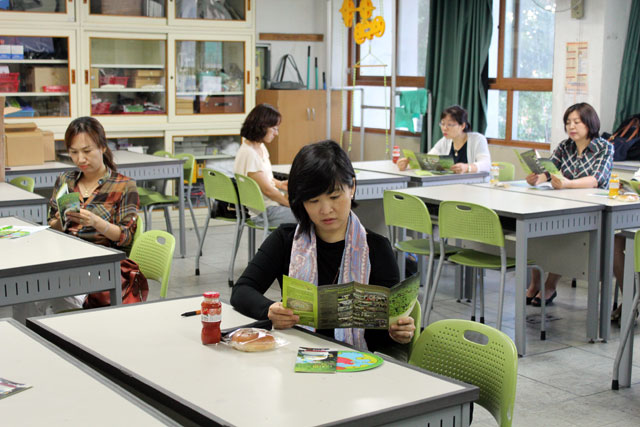 In order to notify the climate change and the environmental problems
we prepared Daejayon Report!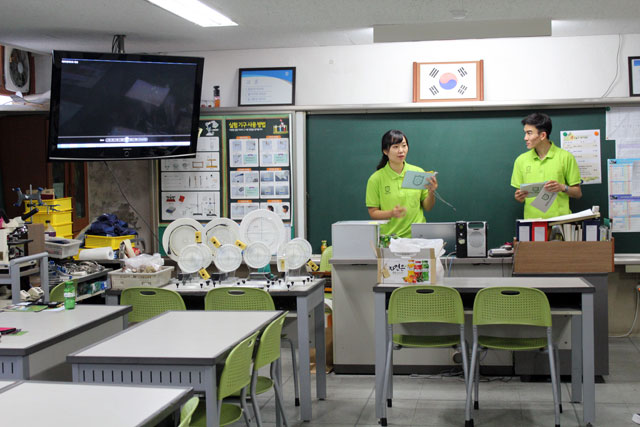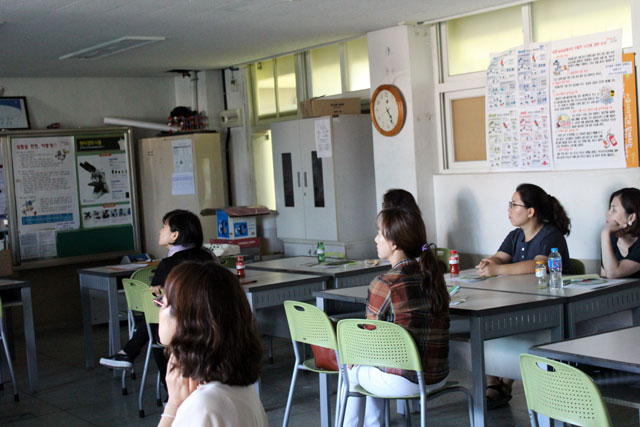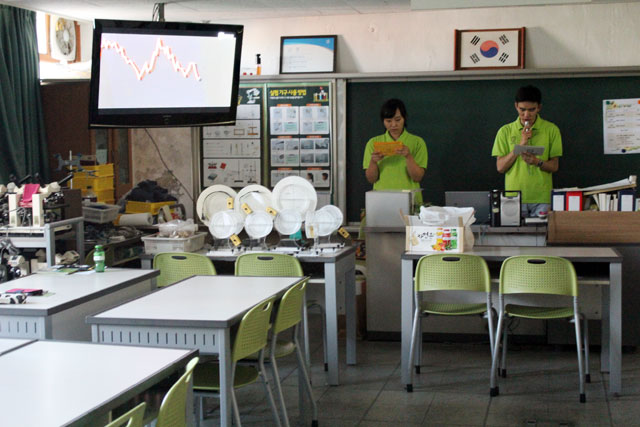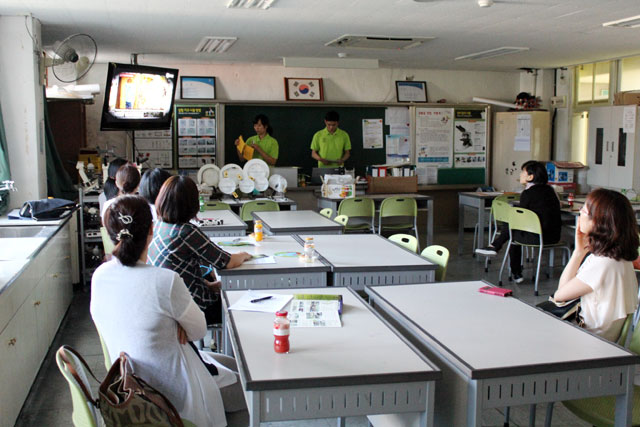 The environmental disasters occur here and there on the Earth,
and it is not other people's business, but our business!
All parents watched the report intently
and listened our messages attentively :D ♡♥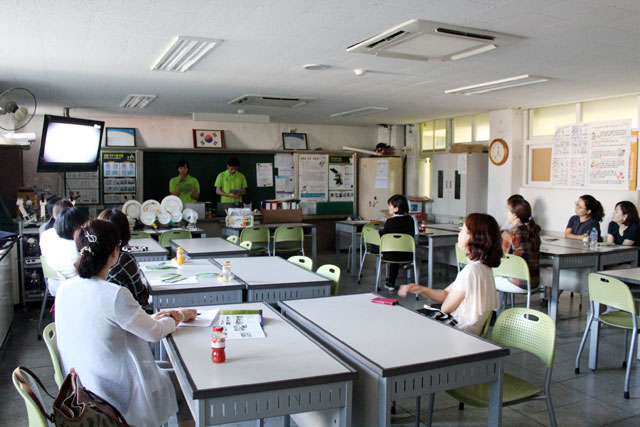 We could feel that they also care about the environment as the parents of Little Daejayon!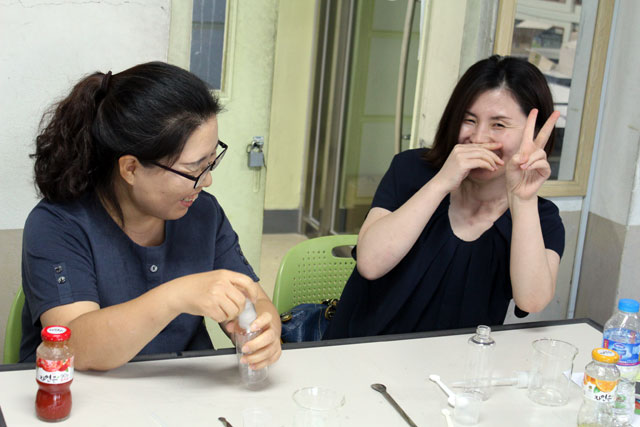 After Daejayon Report,
we moved on to making natural spinach toothpaste!
Ordinary toothpastes that we use usually also contain lots of chemicals and artificial dyes,
so we prepared this activity.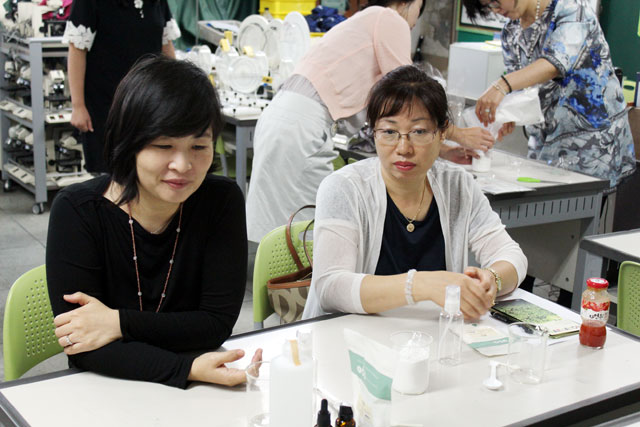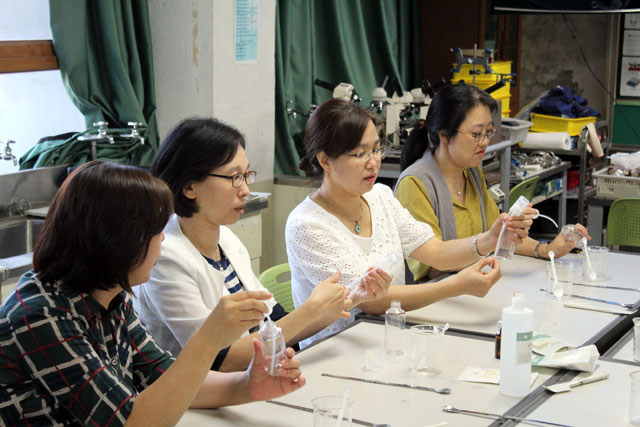 NO chemicals! NO artificial dyes!
The spinach toothpaste is made up of natural ingredients such as xylitol, spearmint and spinach powder!
It is more useful as all family can use it together!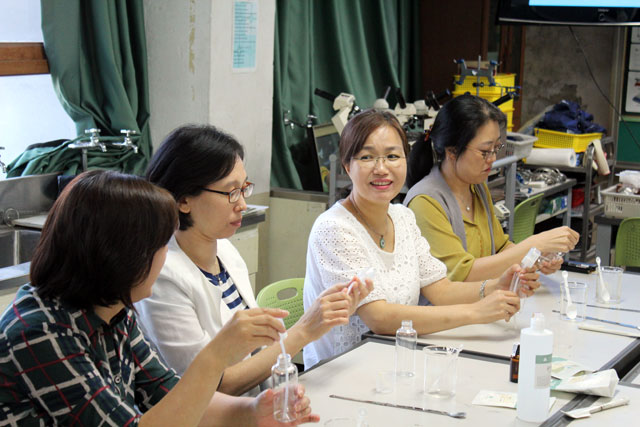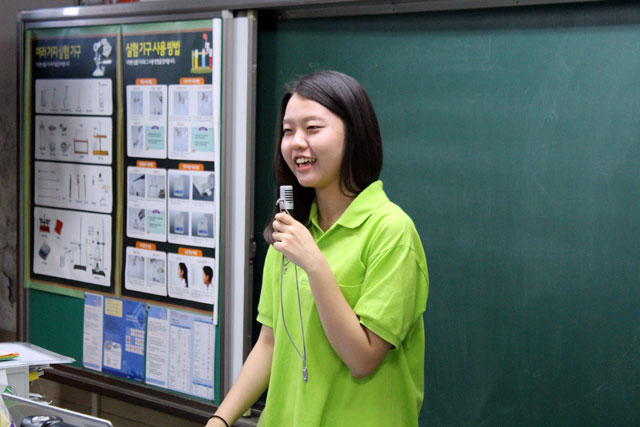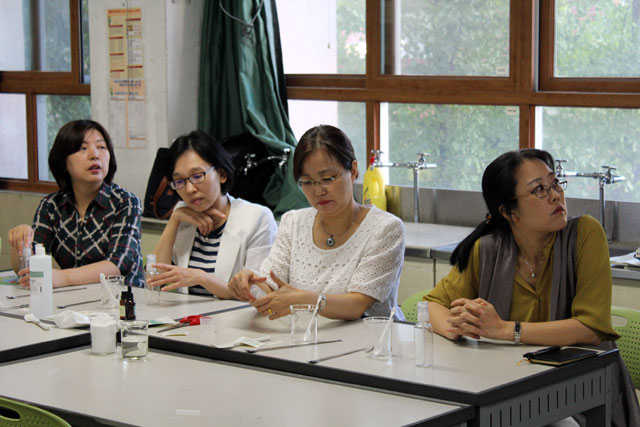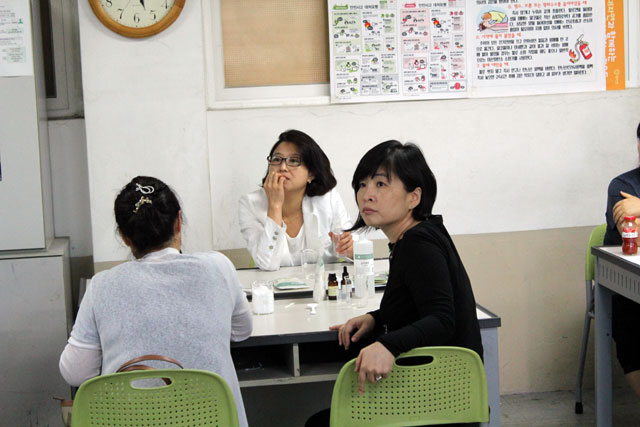 The parents were listening to the explanation intently! :D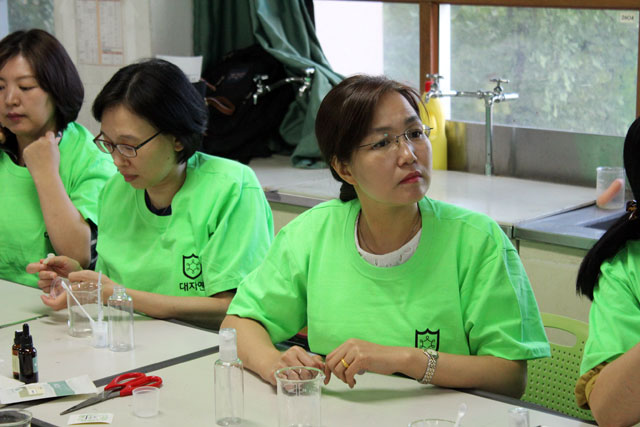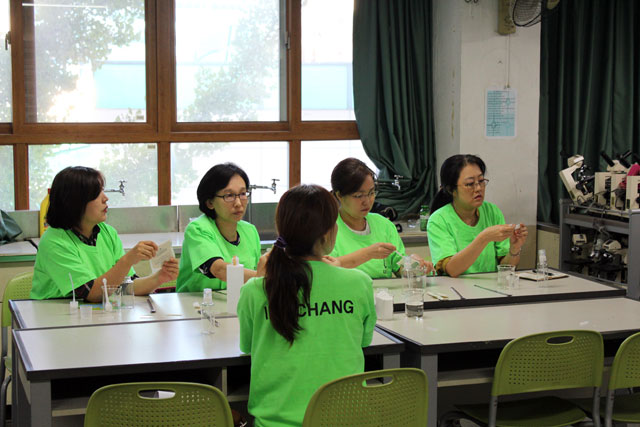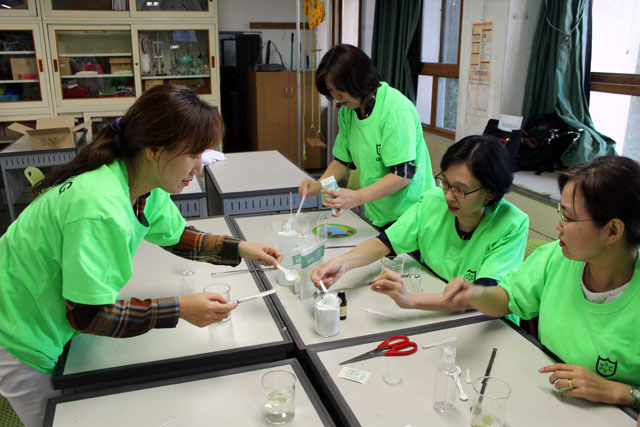 Wearing specially made Daejayon T-shirts,
they started the activity! :)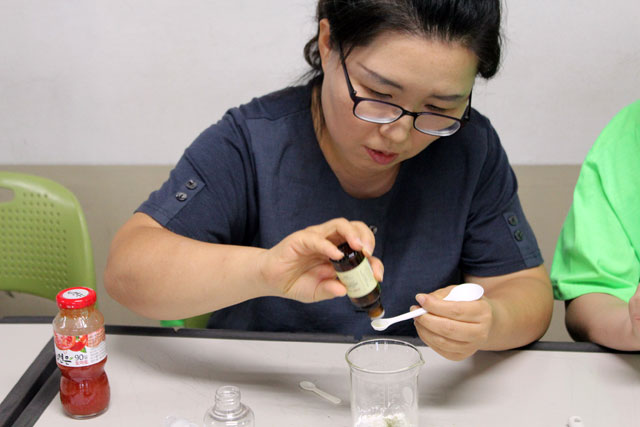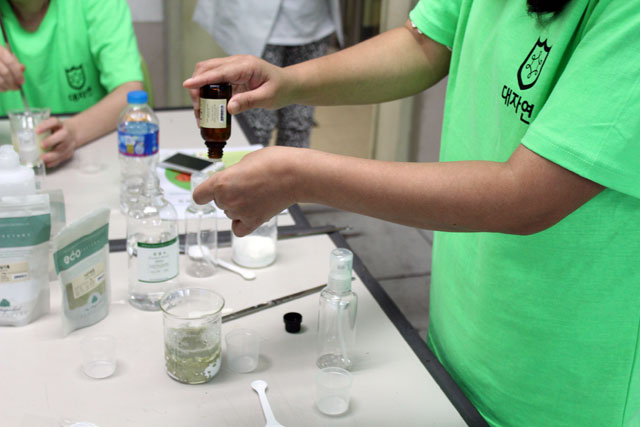 First, measure the prepared ingredients and put it in a beaker.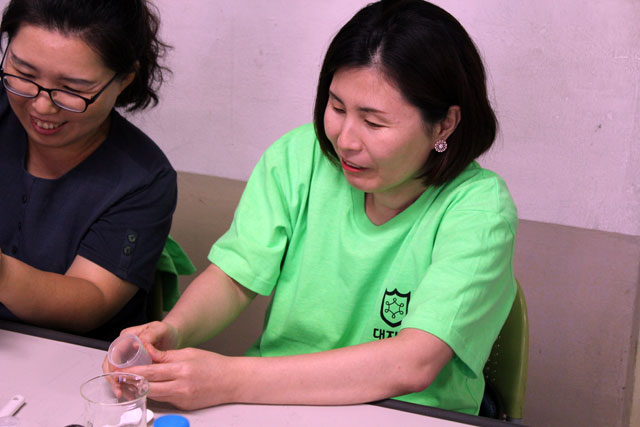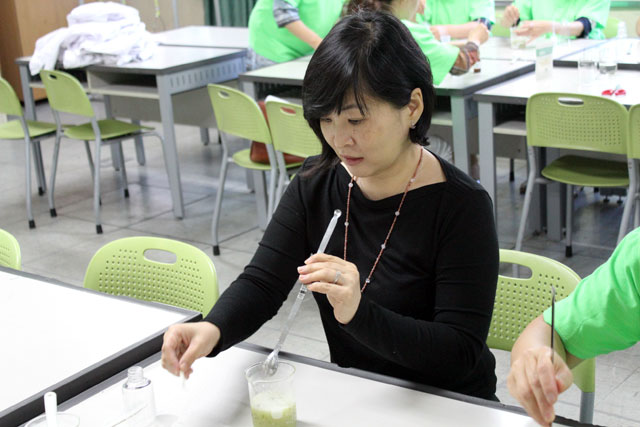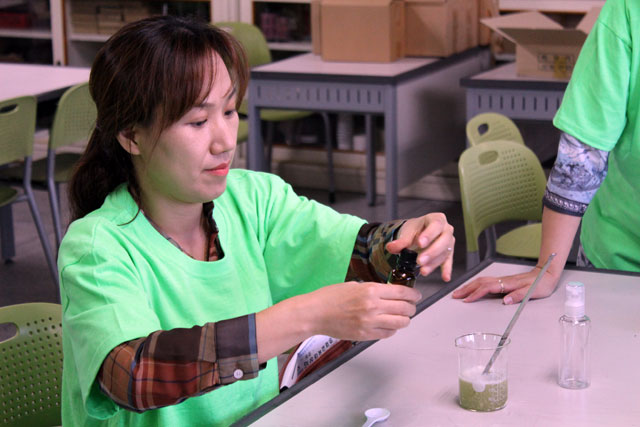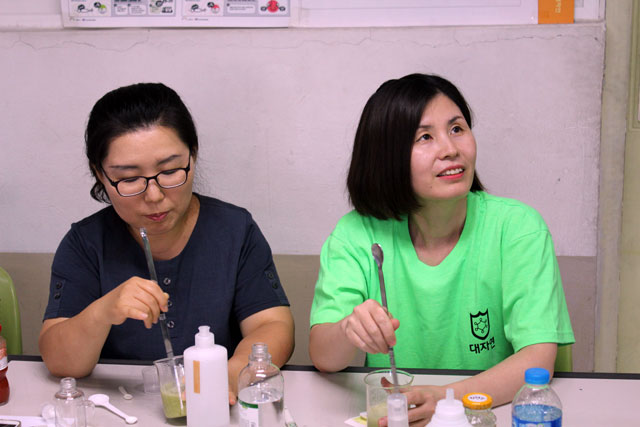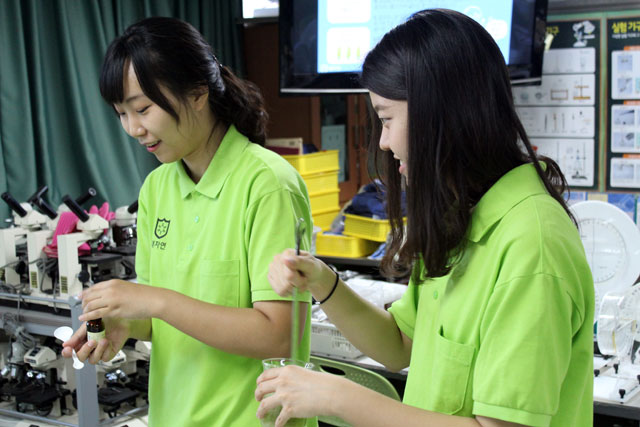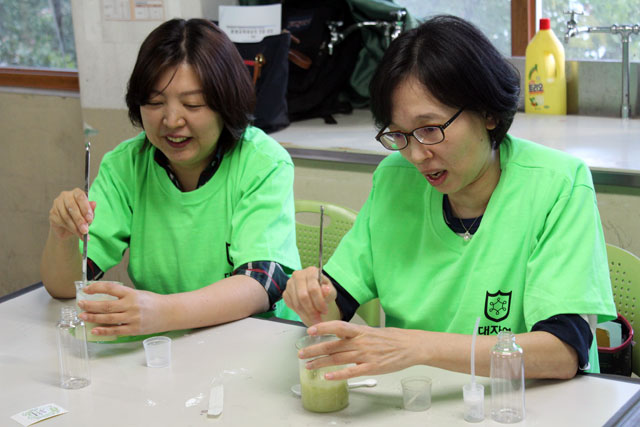 Then, mix the ingredients.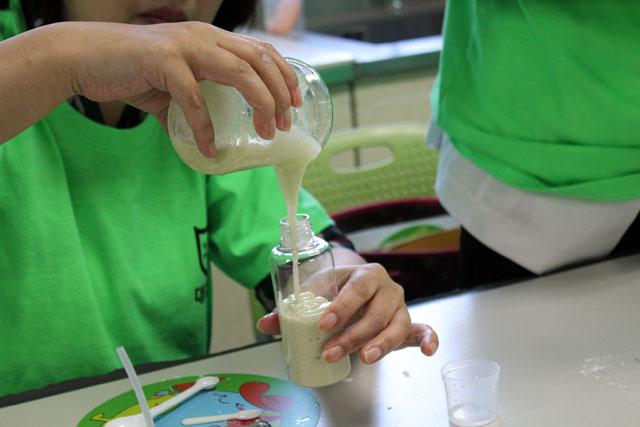 Put it in a container,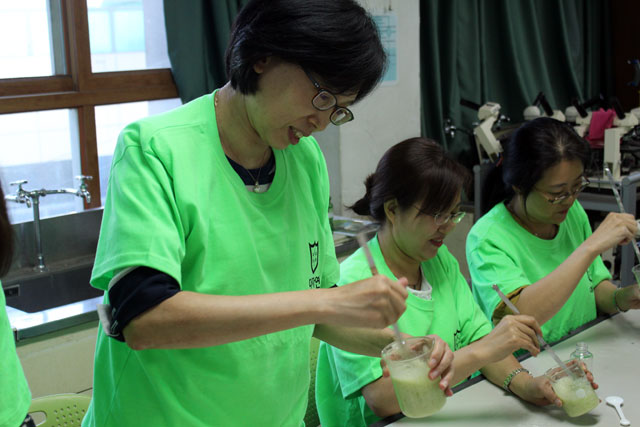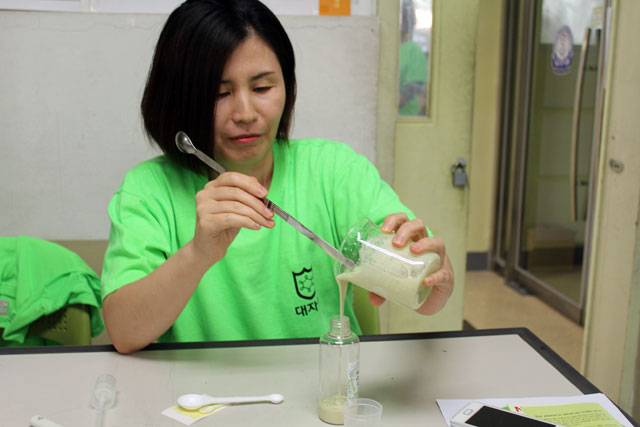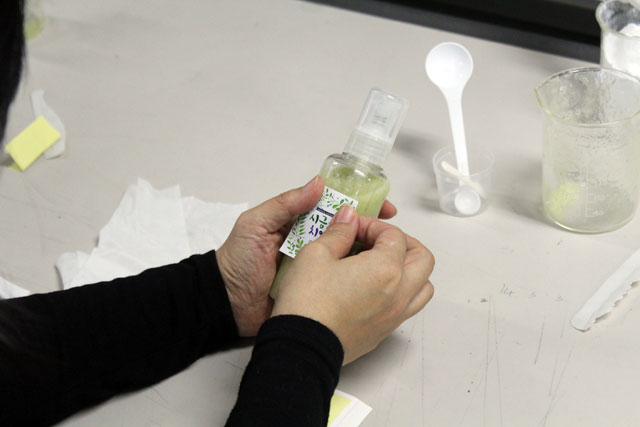 and attach a pretty sticker.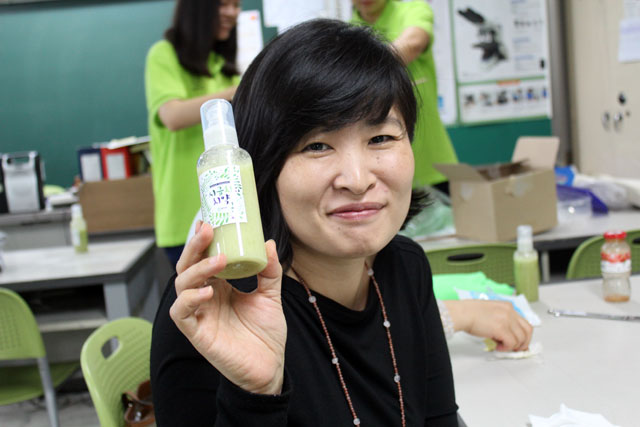 Finish~
All parents did a good job with delicate touch, as expected~
Today's activity is successful, too!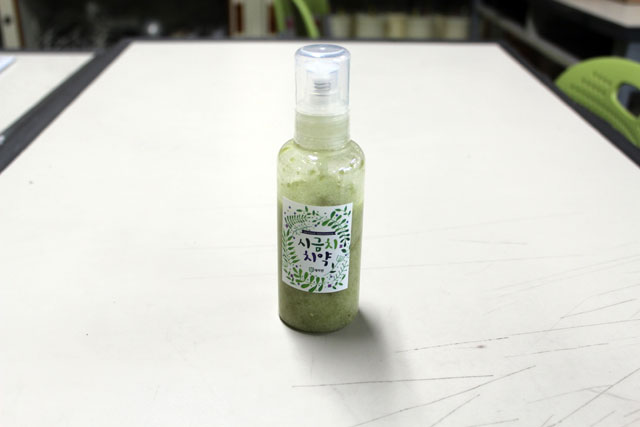 All parents participated to the class passionately,
taking a photo of ingredients and making process :)
They were like girls while making the toothpaste :D*
Thanks to them, Daejayon was also really interested. :)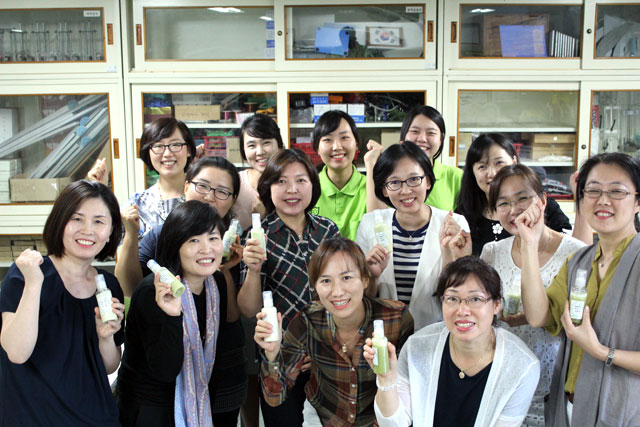 Today's class was full of fun and laughter!
Parents of Little Daejayon with a beautiful smile,
please keep loving Little Daejayon and Daejayon!