Last Wednesday there was an environmental special lecture which was carried out by a Daejayon director in Miyang High School.
Miyang High School students have many interests in Daejayon and are doing activities in it.
And it is science-centered school. Moreover, the school building itself is constructed environmentally, so it's very nice school.
In the very school, Daejayon director, the professor of Hankuk University of Foreign Studies, gave the lecture.
The subject is "Human Beings, the unique species."
It dealt with reasons and results of ecosystem collapse and its restoration.
On that day, over 120 students gathered in order to listen his lecture.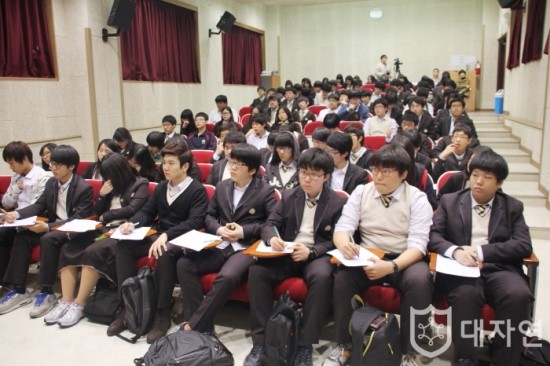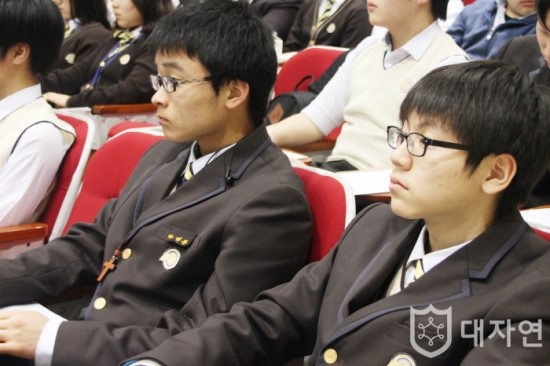 Do you see? Their eyes filled with the passion for the environment!
About 120 students of Miyang High School actively joined his lecture.
Kim Ok-hyeon explained how our activity should be done for the ecosystem in detail.
His presentation was easy to understand by using various videos, pictures and statistics.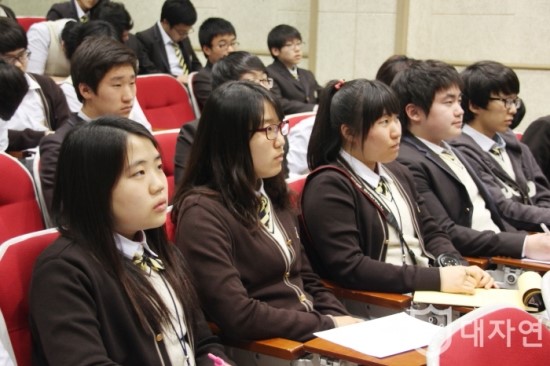 When you see the pictures, it is enough to understand how large ecosystem destruction is and how seriously climate change is going on. It's too sad to see current situation.
We hope students, who are the environmental leaders of future, to watch, realize, learn the situation and many environmental ideas through the environmental special lecture.
The student, who is questioning, have interviewed that he wondered at knowing how serious climate change is and who the main culprit is through Daejayon Report. Moreover, he gave Daejayon thanks for preparing this lecture.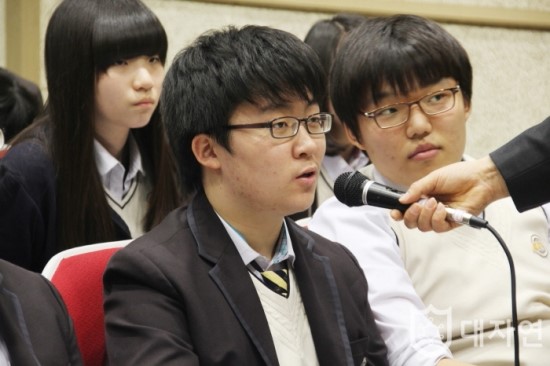 Students showed their passion for the environment and the director Kim delivered the lecture with his passion.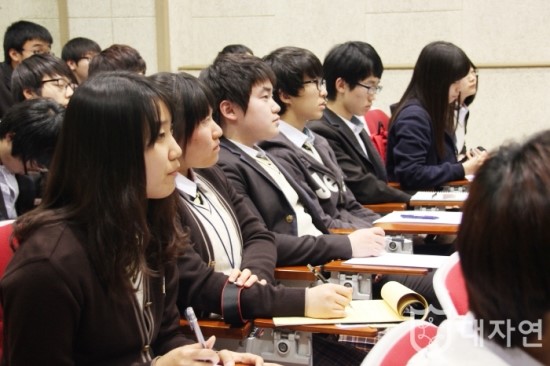 He showed the students the statement of atmospheric CO2.
It's gloomy. However, more scary fact is that it's increasing more and more.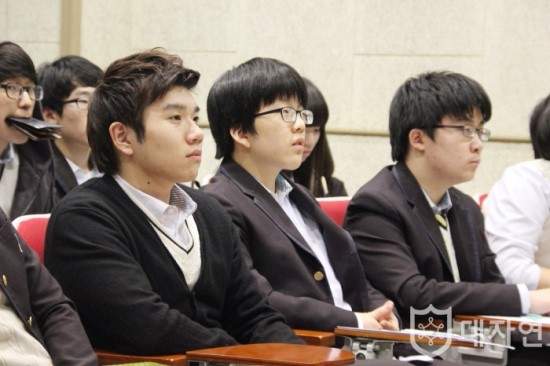 We must get the ecosystem back from the urgent risks and crisis.
Think Green, Touch Green, Talk Green!
Go! Go! Little Daejayon, Daejayon, Miyang High School!