July 2012, Daejayon visited Jakarta, the capital of Indonesia.
Jakarta is referred to as political, economic, and cultural center of Indonesia.
And Jakarta is convenient transportation in land, sea, and air, so it functions as a center of Southeast Asia.
Half of the Indonesian trade is dealt in Jakarta.
Then, what about environmental protection activity?
Of course, it should be actively conducted from Jakarta, the center of Indonesia.
Therefore, we had a meeting with the mayor of Jakarta.
He is Fauzi Bowo, the mayor of Jakarta, Indonesia.
The education department of Jakarta and Daejayon had signed an agreement on Green School and Green Campus, so the mayor had already known some activities of Daejayon.
He expressed interest in summer season plans of Daejayon and great support to the "Eco-League" and "Green School." He himself attended the Eco-League Awards.
After that, Daejayon, education department of Jakarta City Hall and other cooperating had a meeting on summer season's activity concretely.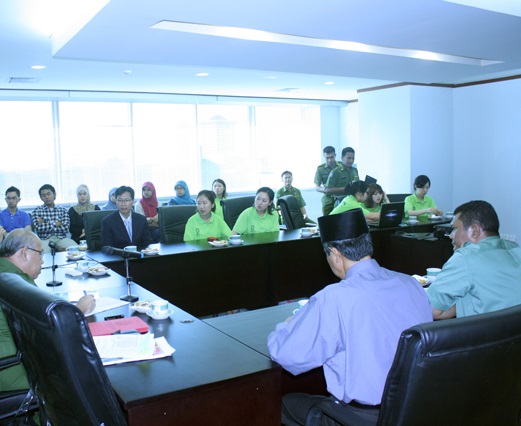 Discussion about activity was actively done and the plans were scheduled.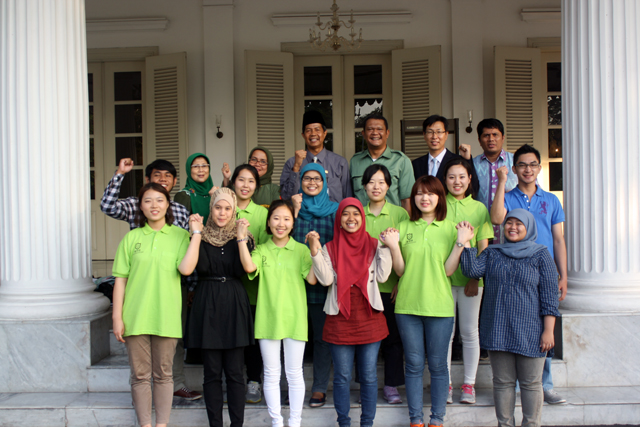 Daejayon's dream are coming true in Indonesia, making Jakarta greener.