13. CLIMATE ACTION

14. LIFE BELOW WATER

15. LIFE ON LAND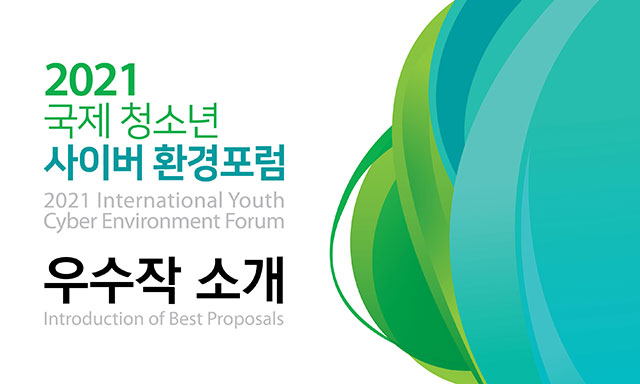 The award winning teams of
the "2021 International Youth Cyber Environment Forum" were announced.
The Forum which marks its 9th anniversary this year,
receives proposals of the youth for climate crisis response
and gives opportunity to the youths around the world
to grow into global environmental leaders.
The Minister of Environment Award goes to the team that wins the Grand Award,
Jeju Self-Governing Provincial Governor Award goes to
the team that wins the Excellence Award,
and the President of IUCN Korea Committee Award goes to
the team that wins the Participation Award.
🎉Let us introduce the winners of this year!🎉
Grand Award: LovEarth
Excellence Award: MZ Ecoist
Participation Award: For Earth, For Us, Tender Shoots
Grand Award: Sandalwood
Excellence Award: Stop! Climate Crisis
Participation Award: Global Action Club, Jeju Wish
👏CONGRATULATIONS TO EVERYONE!👏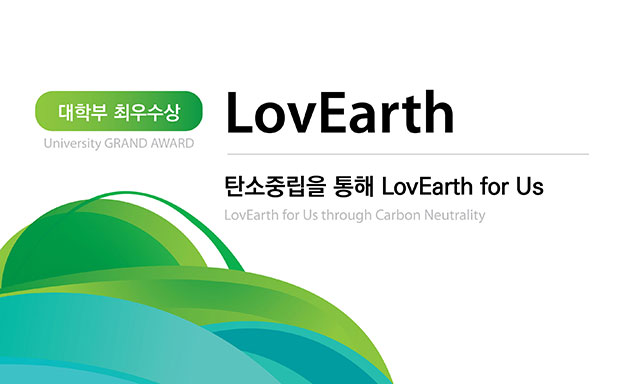 Team LovEarth proposed "LovEarth for Us through Carbon Neutrality."
They pointed out that the main difficulty for South Korea to implement Net Zero
is the practical difficulties of policy realization and lack of individual recognition.
Hence, to improve environmental awareness of citizens,
the team present three alternative solutions:
expansion of propaganda materials, activate the current carbon point system,
and campus sharing tumbler cycle project.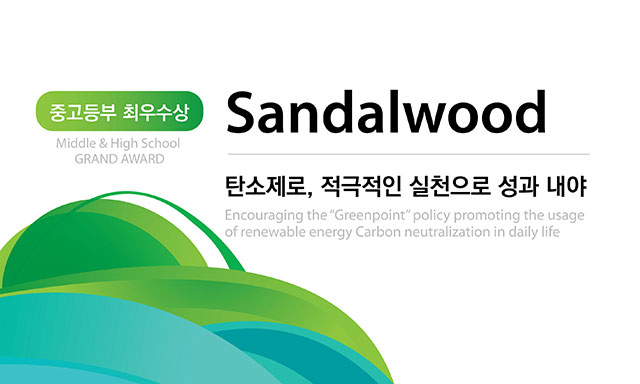 Team Sandalwood proposed "Encouraging the 'Greenpoint' policy
promoting the usage of renewable energy Carbon neutralization in daily life."
They say that the most effective way to reduce carbon
is to lower the temperature of the heating earth.
The way to reduce carbon is to eliminate the main cause of carbon emission
and reduce carbon that is already emitted.
The team proposed that the government should introduce and expand green point policy,
enterprises should use renewable energy and develop eco-friendly products,
and citizens should practice carbon neutrality in their daily life.
To hear more voices of the future generation to implement Net Zero 2050,
visit the Forum website!
▶ 2021 International Youth Cyber Environment Forum Shortcut Link ◀