11. SUSTAINABLE CITIES AND COMMUNITIES

17. PARTNERSHIPS FOR THE GOALS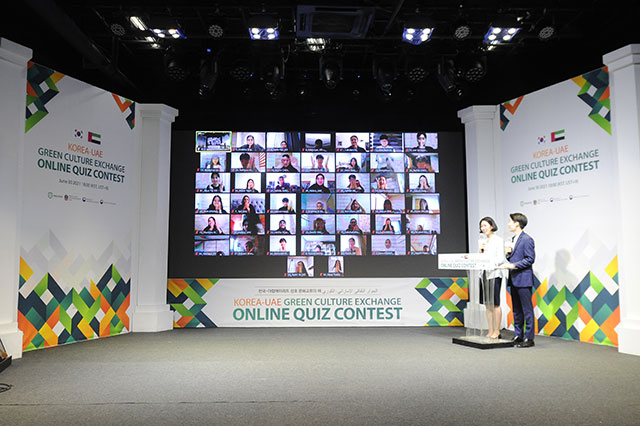 As part of the GREEN CULTURE EXCHANGE PROGRAM
"The Korea & United Arab Emirates Online Quiz Contest" we held.
co-hosted by DAEJAYON and the Embassy of the United Arab Emirates in South Korea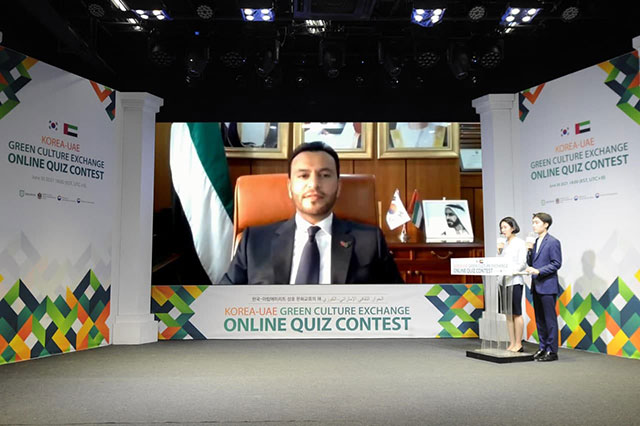 This event was held to commemorate the "Korea-UAE Cultural Dialogue 2020-2021."
South Korea and the UAE college students t
hose who are concerned about climate crisis
and are interested in the culture of each country gathered together.
Not only did the Korean and UAE college students participate in the event
,
which started at 18:00 in Korean time and 13:00 in UAE time,
but also the Ambassador of UAE to South Korea, officials,
and professors from the University of the United Arab Emirates participated.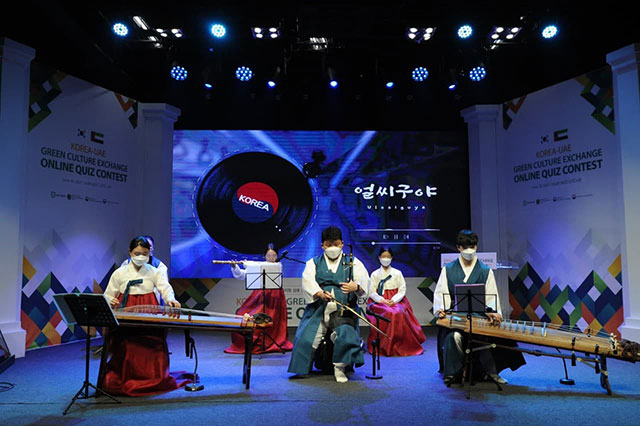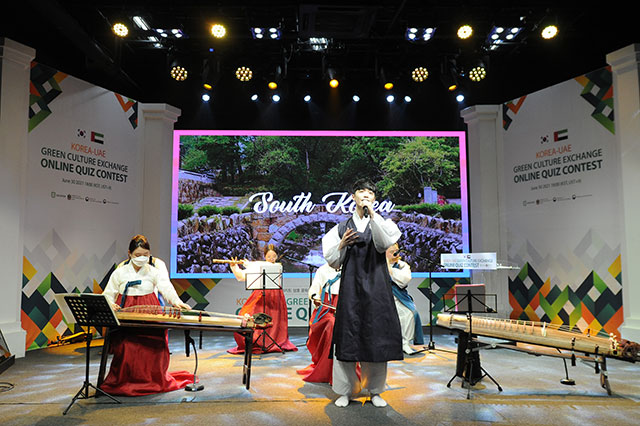 Before the start of the event, t
here was a celebration performance.
Sungkyunkwan University Alumni Ensemble performed "Ulssiguya" and "Luminous"
with traditional Korean instruments.
Also, they introduced the beauty of South Korea by singing "Beautiful Country"
that contains Korea's beautiful scenery and unique emotions.
Following was the presentation of UAE and South Korea.
Two representatives of each country made a presentation to
introduce their country.
Through the presentation, mutual understanding and sympathy were formed.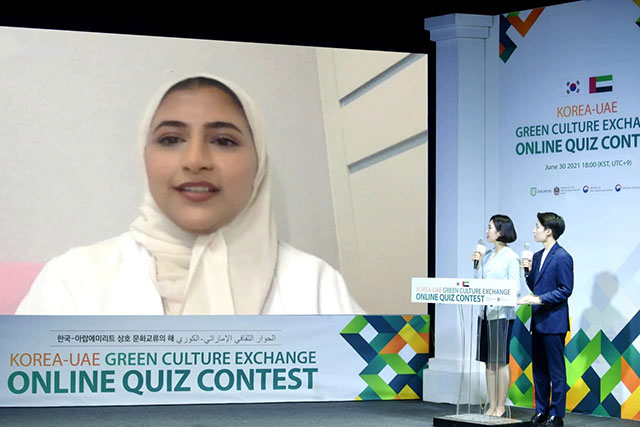 In the culture session, questions were given from issues related to K-pop,
which is lobed all over the world,
to the traditional culture of South Korea United Arab Emirates
!
In addition, students did their best while solving environmental problems
which were based on "DAEJAYON Report 5"
and common sense on the environment.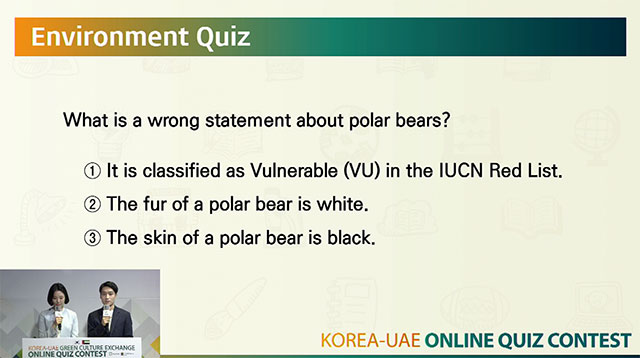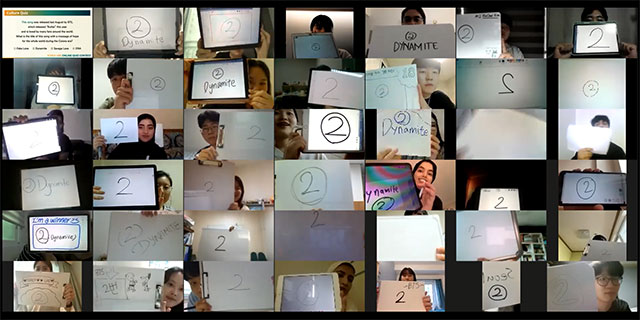 The project manager at the Ministry of Culture and Youth in the UAE
gave the question for the repechage.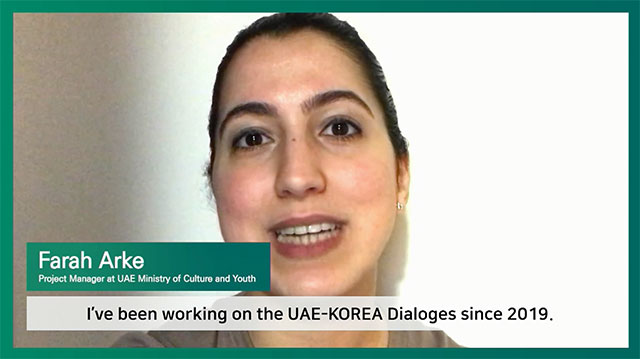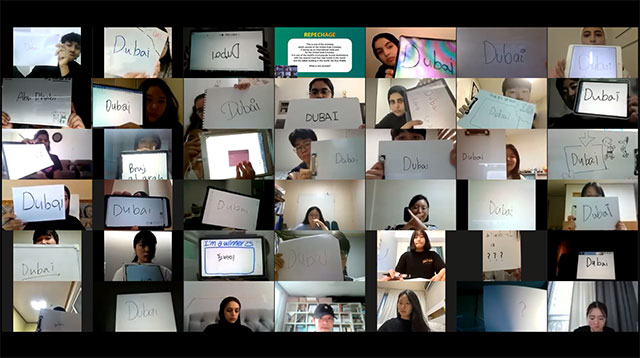 The 3rd place was decided, and an exciting match was held to select the champion.
A tense confrontation was made between one UAE student and one Korean student.
In the end,the Korean student took the first place!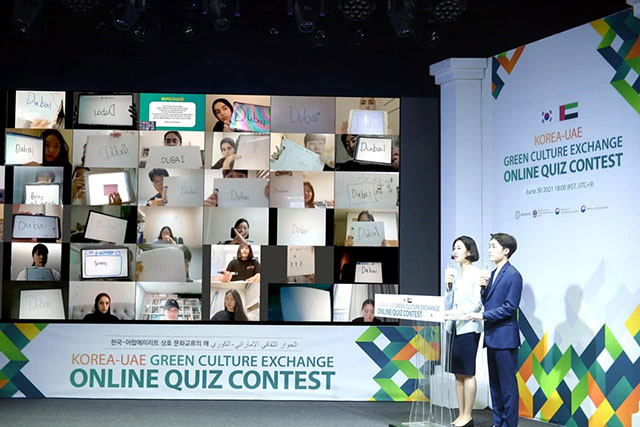 The 1st place will be awarded the Ambassador of UAE Award,
and the 2nd and 3rd place will be awarded the President of DAEJAYON Award.
To all the top performers, traditional goods from each country will be given as a prize.
Through this event, students had a bigger understanding on the cultures of both countries
and
strengthened their interest and capability in environmental issues!
We hope that the participated students will grow into global environmental leaders
and play an active role on the global stage. :)