7. AFFORDABLE AND CLEAN ENERGY

13. CLIMATE ACTION
14. LIFE BELOW WATER
15. LIFE ON LAND
17. PARTNERSHIPS FOR THE GOALS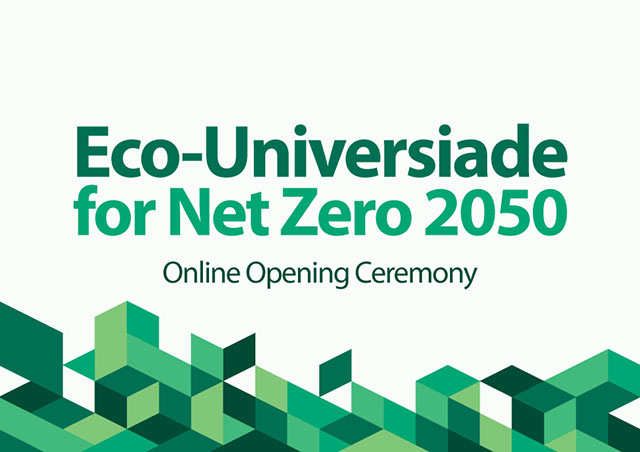 College students of 14 teams from 7 countries
―France, Gabon, India, South Korea, UAE, UK, USA―
attended the online launching ceremony for Eco-Universiade for Net Zero 2050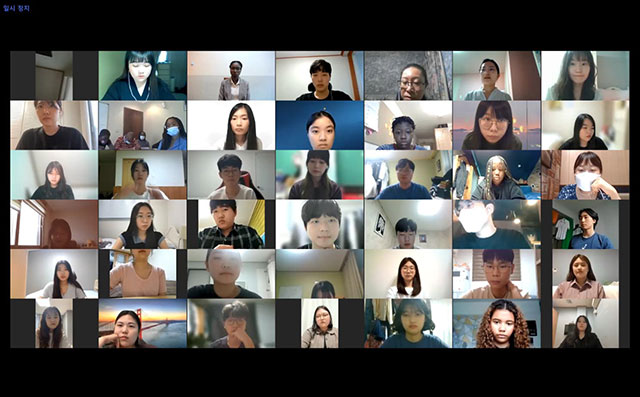 The participated students gained general knowledge on Net Zero (Carbon Neutrality)
and had time to share the schedule of the activities.
Although students differ in race, culture, and language,
they gathered today for the one goal, to protect the environment.
And shared their resolution at the team introduction time.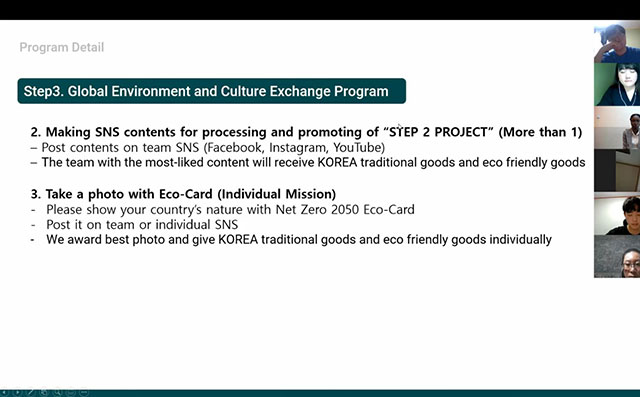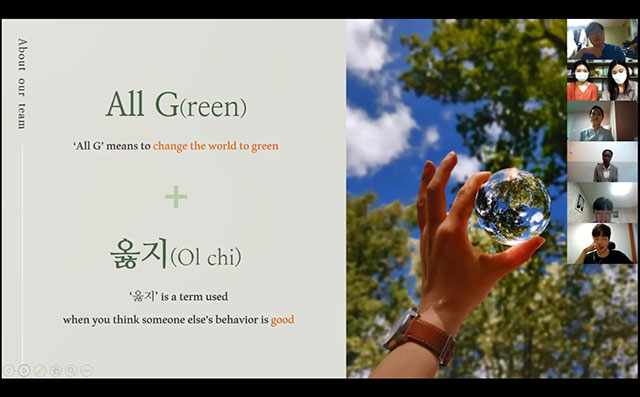 Look forward to students' activities in finding novel ideas
to solve national problems to achieve Net Zero 2050
and expand the country's best practices to other countries.