6. CLEAN WATER AND SANITATION

11. SUSTANABLE CITIES AND COMMUNITIES

13. CLIMATE ACTION

15. LIFE ON LAND
October 18, 2019!
DAEJAYON and Seoul Women's University club SWU-BEST
gathered at a season when the autumn ginkgo leaves fall! :)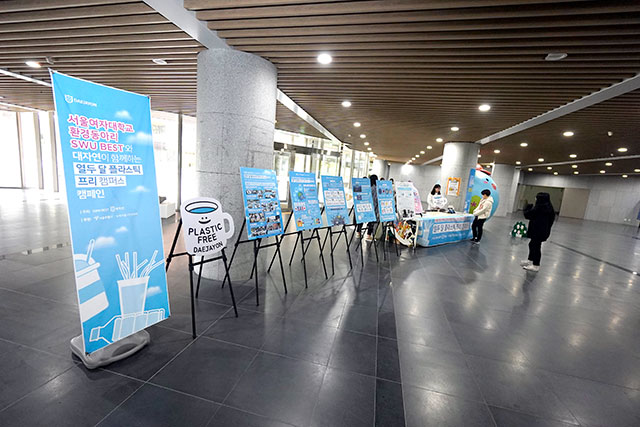 It was to have Plastic Free Campus Campaign!
The campaign was held at the 50th anniversary memorial hall,
where many students from Seoul Women's University pass by.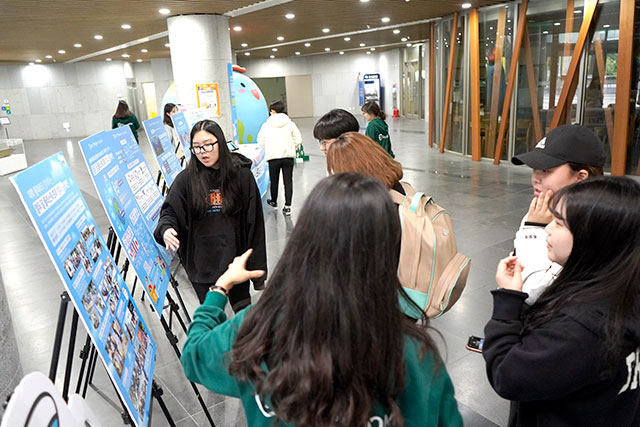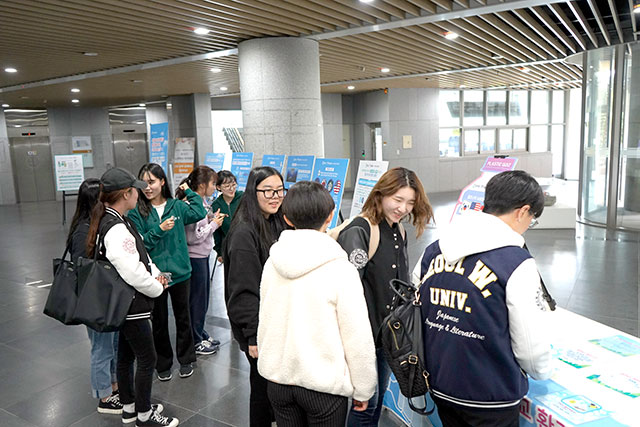 Through the campaign students listen to the panel explanation
on plastic problems and took quizes.
As the students listened eagerly they were able to solve the quizzes very well! :)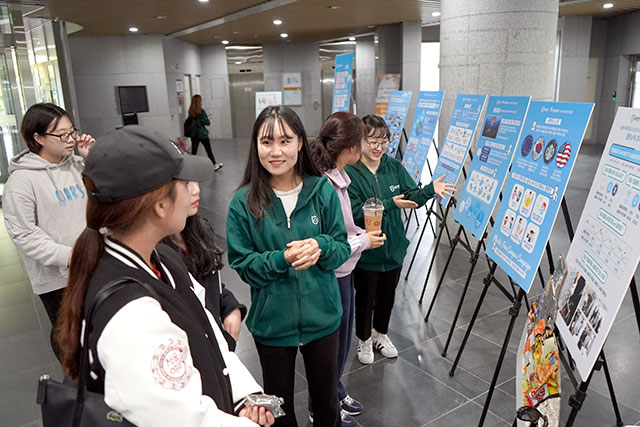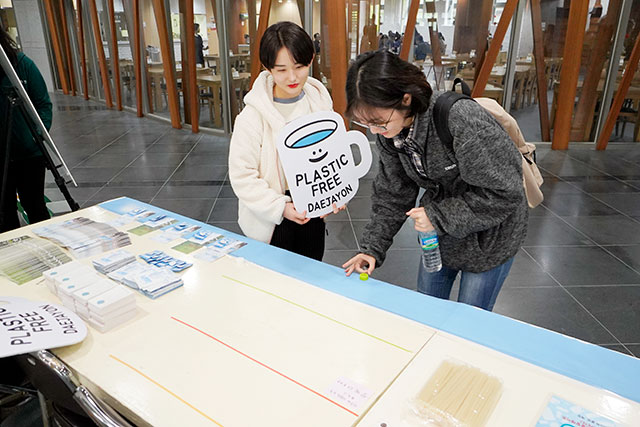 This time Seoul Women's University club SWU-BEST
operated the idea booth on tossing bottle caps!
The students participated happily and received gifts.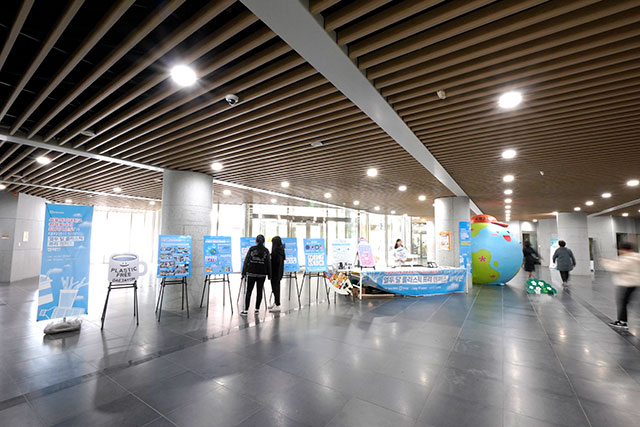 DAEJAYON will make efforts to let students know how to reduce plasic enjoyably
and create GREEN CAMPUS together! :) Let's go for it!