6. CLEAN WATER AND SANITATION

11. SUSTAINABLE CITIES AND COMMUTIEIS

13. CLIMATE ACTION

15. LIFE ON LAND
Octover 10, 2019!
12-Months Plastic Free Campus Campaign was held in front of Sunheon Bldg.
Campus club "Green Snow" from Sookmyung Women's University joined us!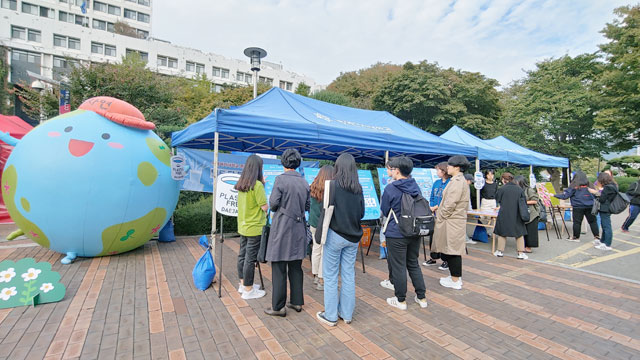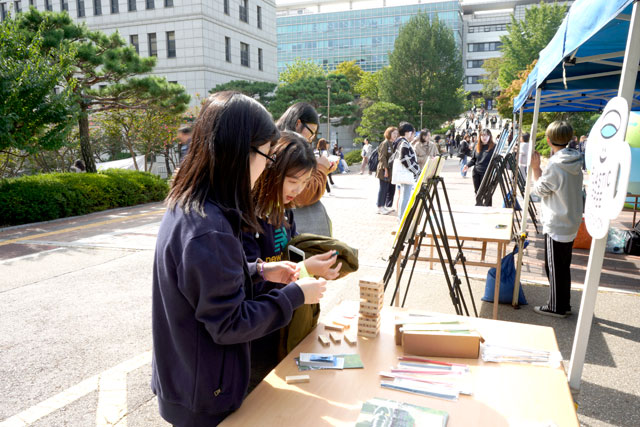 Green Snow studnets prepared various things including idea zone!
They prepared game jenga and post-its for students to have fun!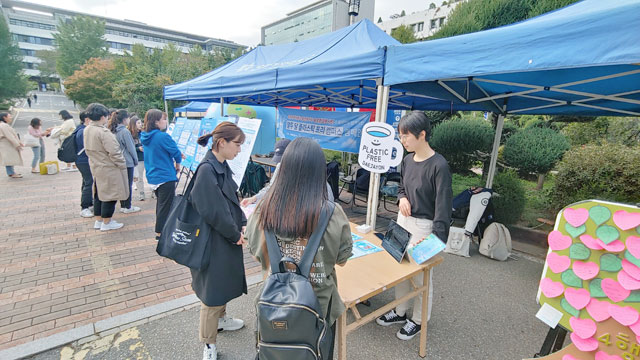 Students listened to the seriousness of plastic problems
and participated in quizzes and idea zone and received gifts!
The campaign was an oppertunity to raise students awareness on the environment.
It was a campaign catching three birds with one stone! :)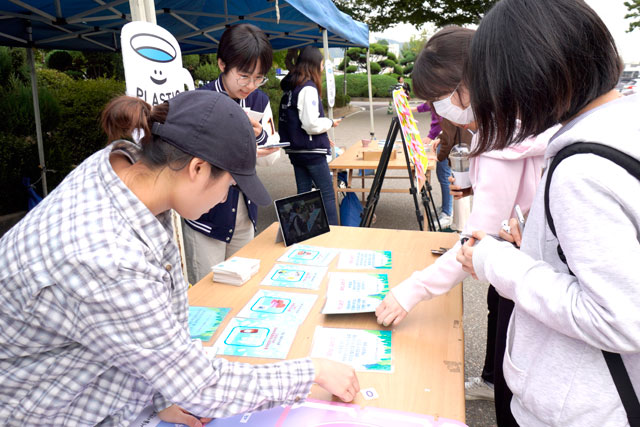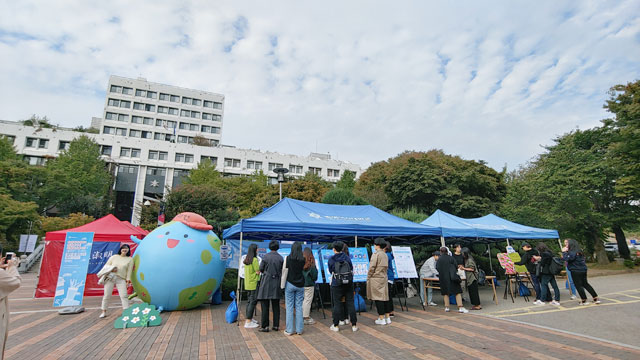 Please give a round of applause to the students from Green Snow for their effort!
We hope you keep doing your role as environmentalists!