6. CLEAN WATER AND SANITATION

11. SUSTANABLE CITIES AND COMMUNITIES

13. CLIMATE ACTION

15. LIFE ON LAND
October 1, 2019!
12-Month Plastic Free Campus Campaign
with Ewha Womans University Cooperative(Ewha Coop) was held
at the first floor of the Student Center building!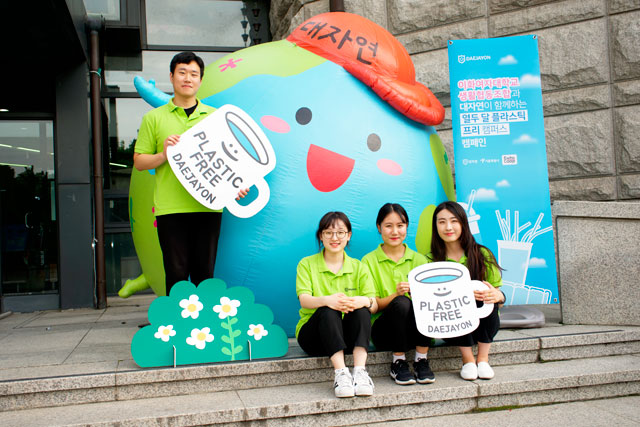 Today was a festival of

Ewha Coop

!
Many of students participated in this campaign.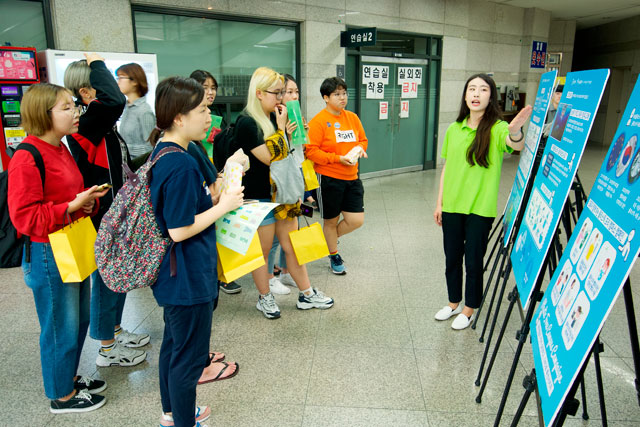 Students are seriously listening to the explanation on the dangerousness of plastic.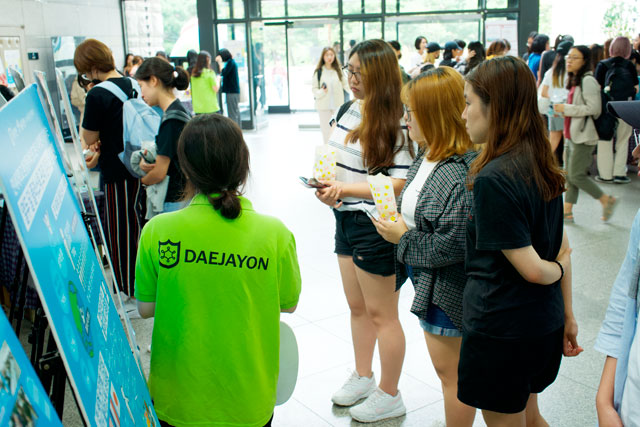 Many students used tumblers, yet still many used plastics.
So the campaign was an opportunity to realize about plastic problems.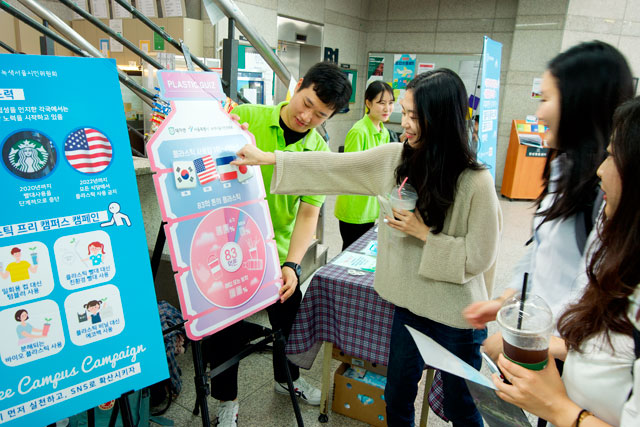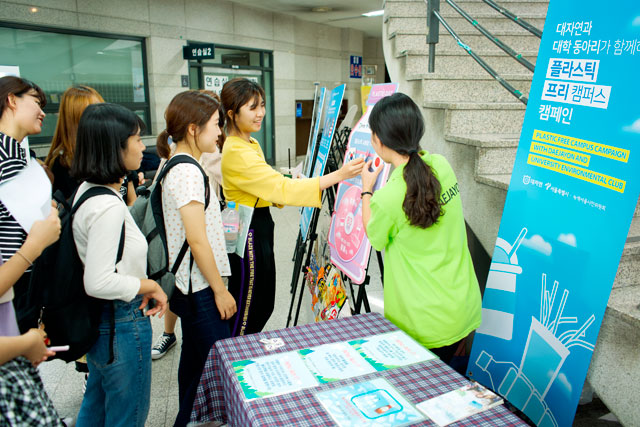 We had prepared various quizzes based on the panel explanations!
It was easy for the studnets as they listened carefully to the explanations.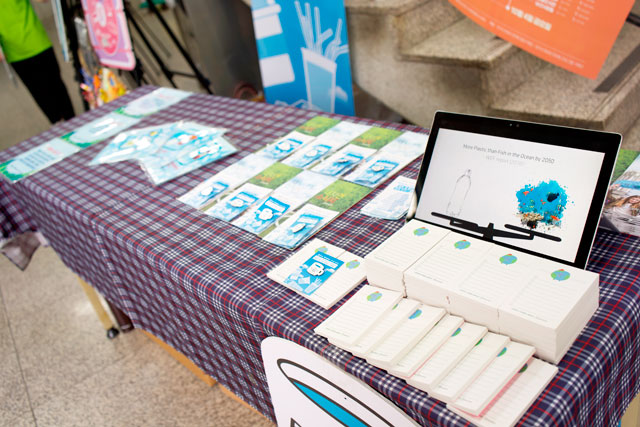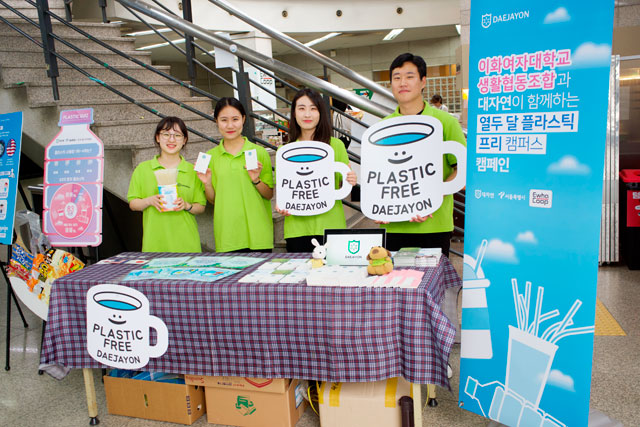 The Plastic Free Campus Campaign at Ewha Womans University will be held for two days!
Please join us in reducing plastic!