6. CLEAN WATER AND SANITATION

11. SUSTAINABLE CITIES AND COMMUNITIES

13. CLIMATE ACTION

15. LIFE ON LAND
September 30, 2019.
Dongduk Women's University campus club Ecogardien had gathered
for the Plastic Free Campus Campaign on second half of the year!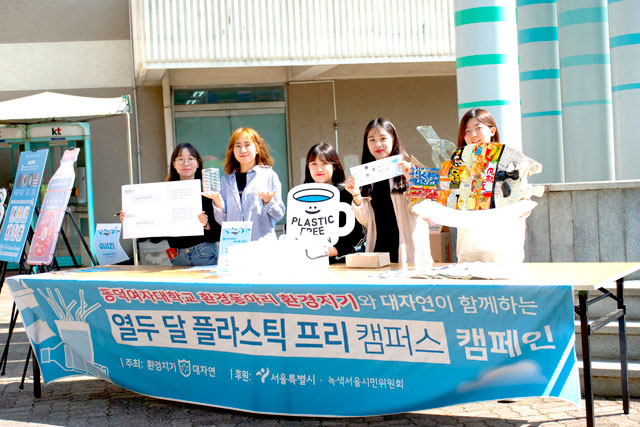 This campaign was conducted in front of the monument at Dongduck University.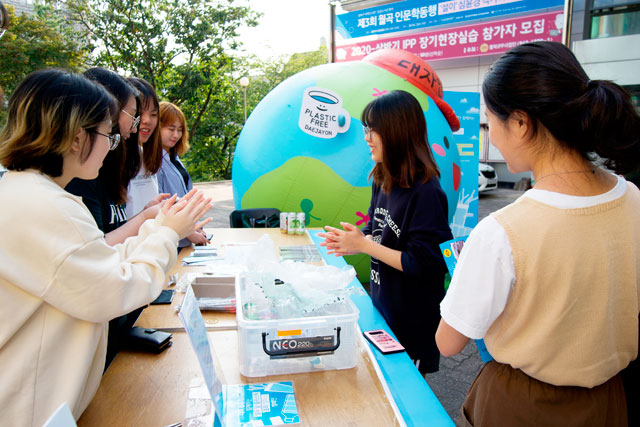 Especially in this campaign, the idea booth students prepared was very impressive!
It was a game rescuing marine animals within the time limit.
Miniature marine animals and plastics were mixed up in the storage bin.

Those who succeeded in rescuing marine animals and listened to panel explanation
were given a plastic badge and a gift!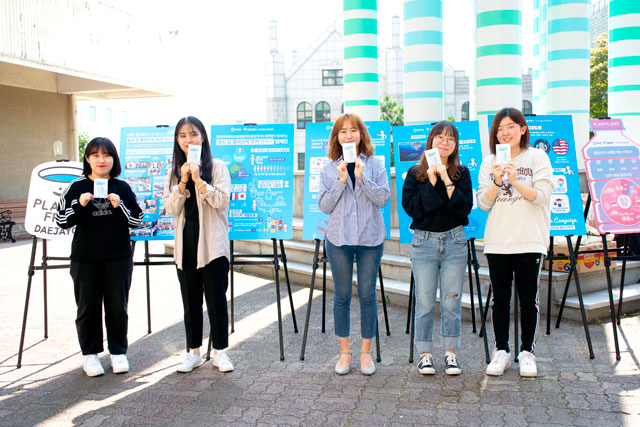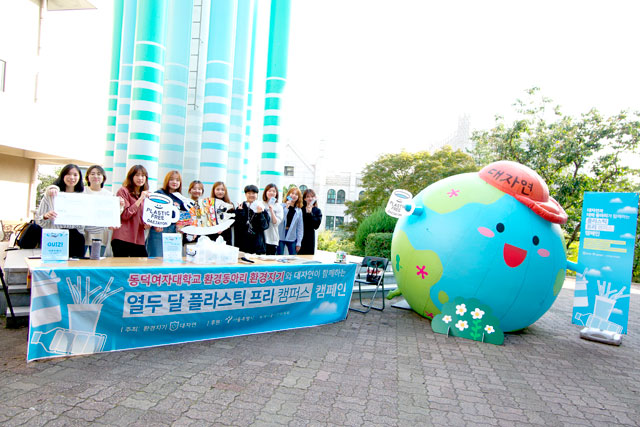 We look forward to the continuous activities
to reduce the plastic use of Dongduk Women's University!