11 SUSTAINABLE CITIES AND COMMUNITIES

13 CLIMATE ACTION

The World Environment Day is back in 2019!
Every June 5th is the day of commemoration for the world environment.
DAEJAYON performed "Go! Green Campus!" performance with Seoul City
to celebrate The World Environment Day in 2019!
For this performance, Kim Won-i, Vice Mayor for Political Affairs,
Gu Ah-Mi, Seoul Metropolitan Office of Atmospheric Planning,
University Student Public Relations Ambassadors for Seoul Green Campus
and about 430 university students in Seoul joined all together! :)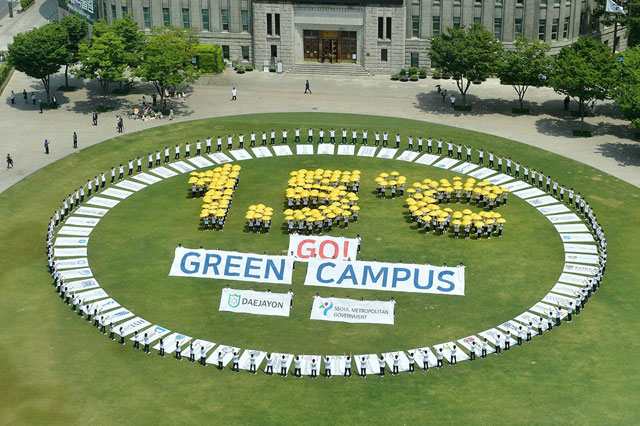 Especially, the performance of 430 university students was so impressive!
The message of the performance is
to keep the temperature rise of the Earth below 1.5℃!
They made a one big circle with the logos of 32 Universities
that joined in Seoul Association for Green Campus Initiative.
The word "1.5℃" was embroidered with the yellow umbrellas on the Grass Plaza.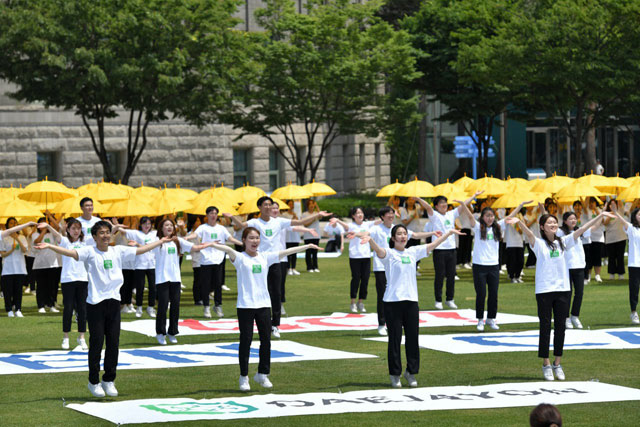 They also performed a cute rhythm to the "Go! Green Campus" song!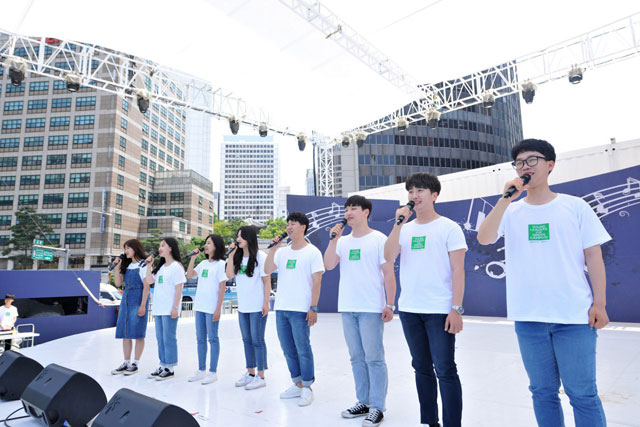 Followed by the stage of the environmentalists,
singing for the successful performance and cheering for the future activities!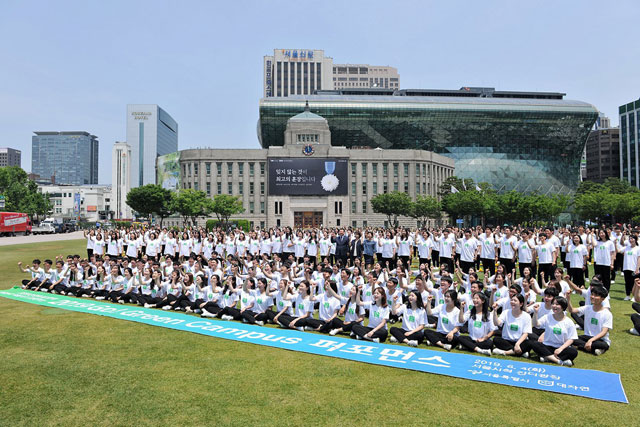 Through today's performance we knew that lots of university student environmentalists
are making their own effort to make the environment better in their places!
It was such a great moment that I look forward
to the future activities of the university environmentalists. :)