6. CLEAN WATER AND SANITATION

12. RESPONSIBLE CONSUMPTION AND PRODUCTION

Before starting the campaign, team Green Plan-it visited Korea University, Kyung Hee University, and Hankuk University of Foreign Studies to check the usage and disposal of disposable plastic amoung university students. Through this survey, they conducted campaigns on the marine microplastic, which is a big environmental issue. They suggested many teenagers, university students, citizens, and foreigners about the seriousness of the marine plastic problem. They also recommend reducing the use of disposable plastic.
[Green Campus]

2018-07-12 Environmental Campaign at Hankuk University of Foreign Studies
2018-07-18, 24 Environmental Campaign at Korea University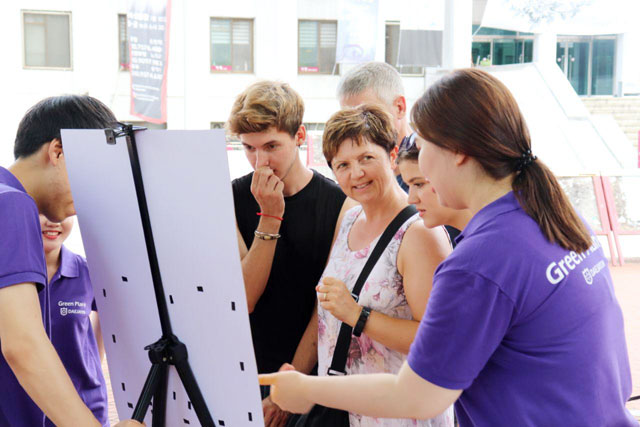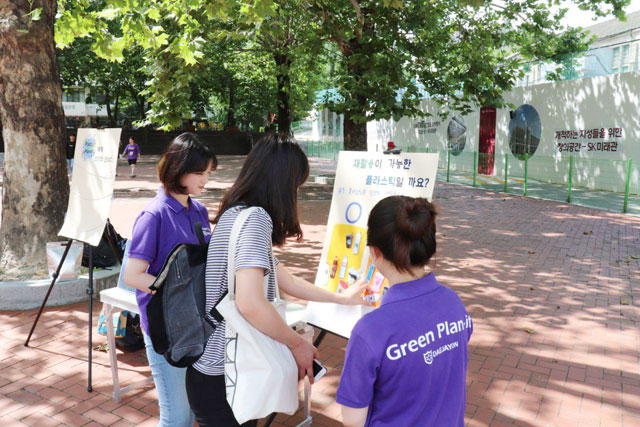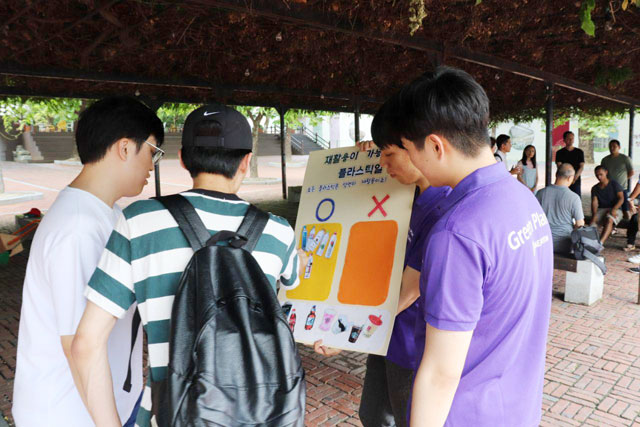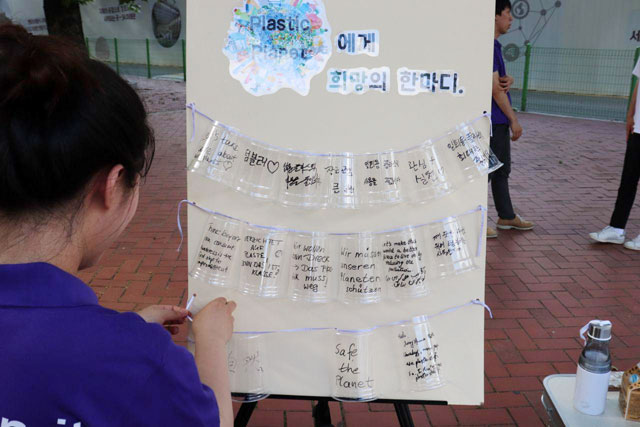 [Green School]


2018-08-06,07 Green School at Seongbuk-gu Office Volunteer Center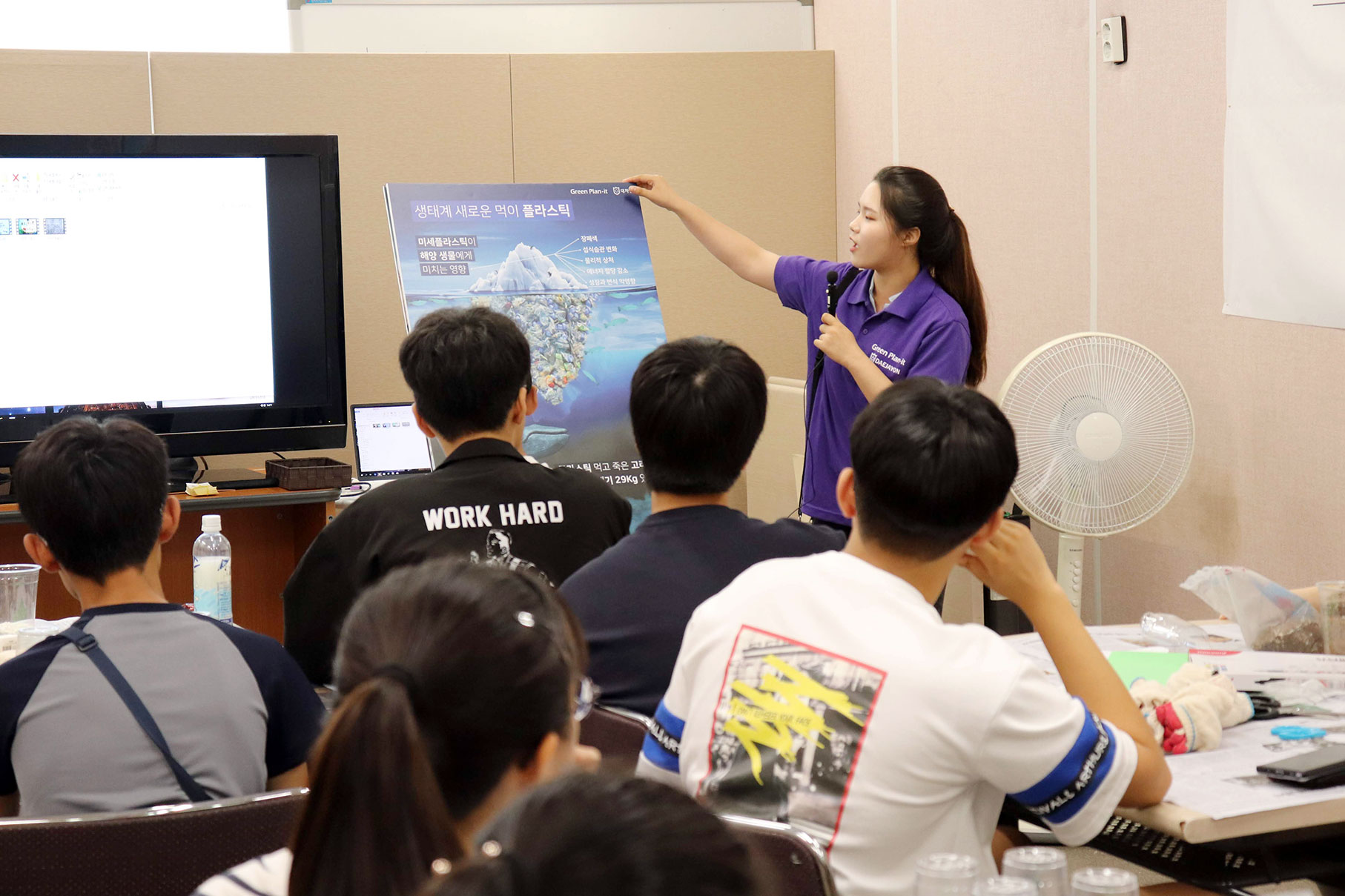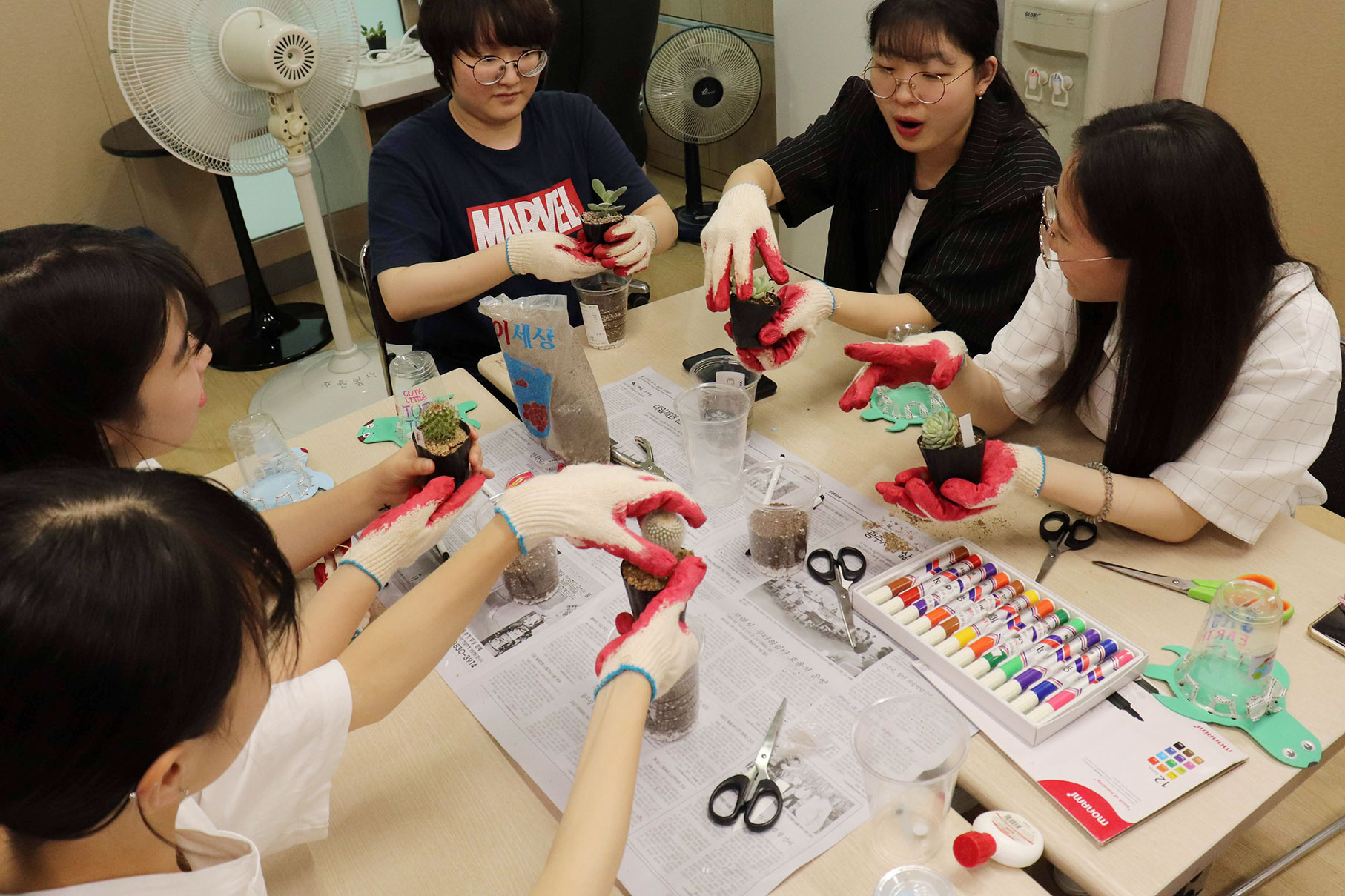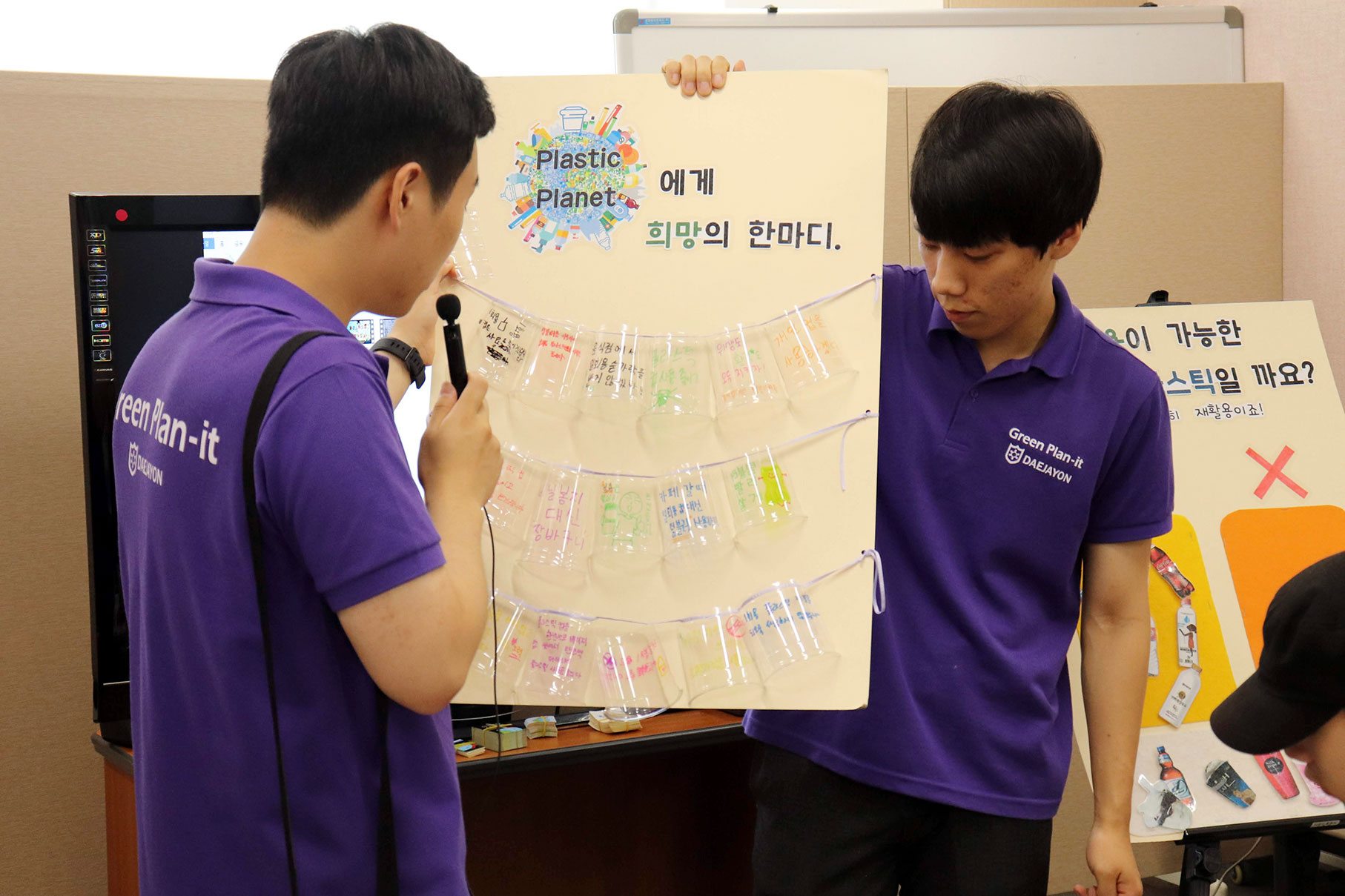 [Green World]


2018-07-08, 15, 29 Cleanup Activities and Campaigns at Bukhansan National Park
2018-08-05, 12 Cleanup Activities and Campaigns at Dobongsan
2018-08-20 Environmental Campaign at Wolgok Station
2018-08-22 Energy Day