On the Day of Energy,
environmental clubs of Daejayon KGCAUS
opened environmental booths
at Cheonggye Square!
The environmental clubs of Daejayon opened the environmental booths on the Day of Energy,
in order to draw citizen's interest to energy saving.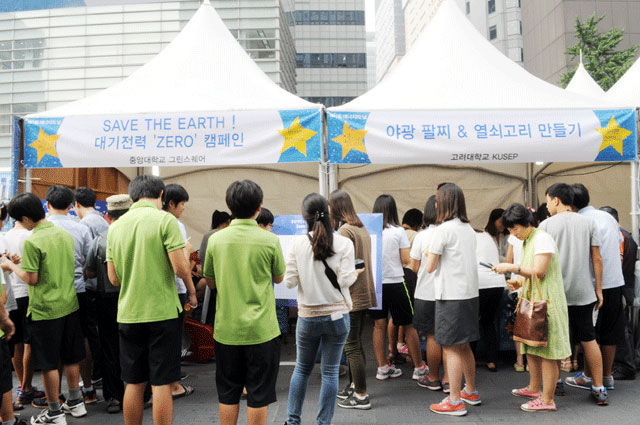 It is so good to see that university students of environmental clubs run a booth. :D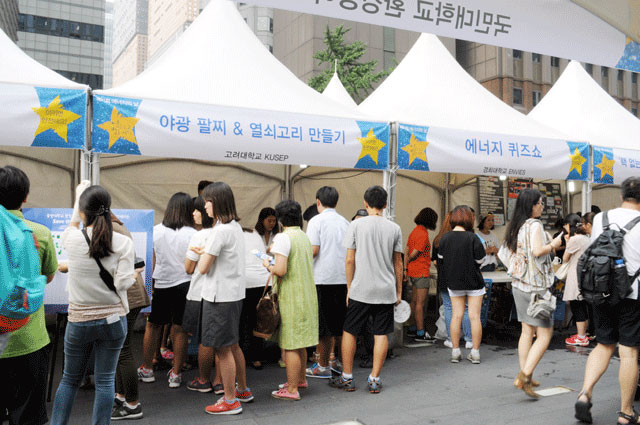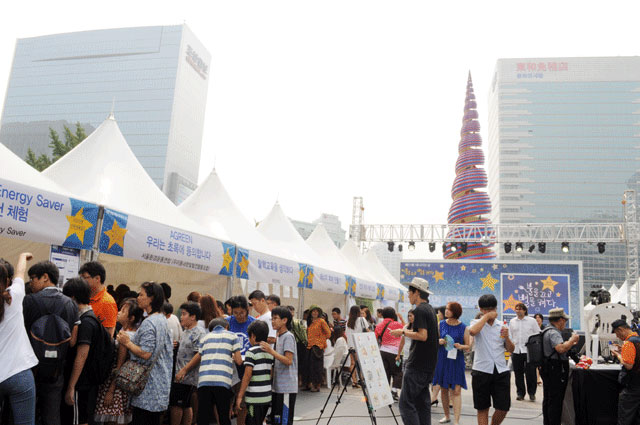 The first club is KUSEP of Korea University.
They ran a booth of making a handmade luminous bracelet and a key ring.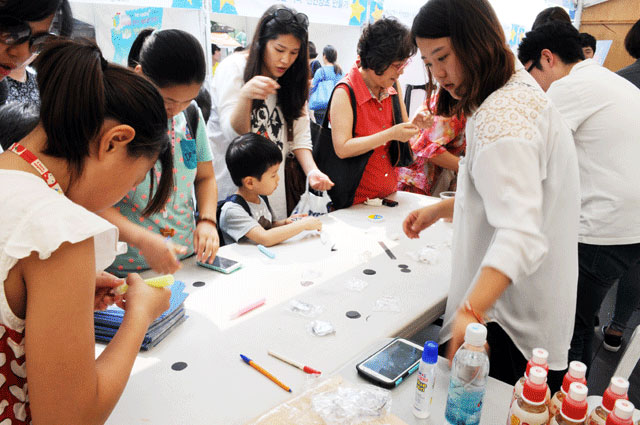 Wow! How popular! XD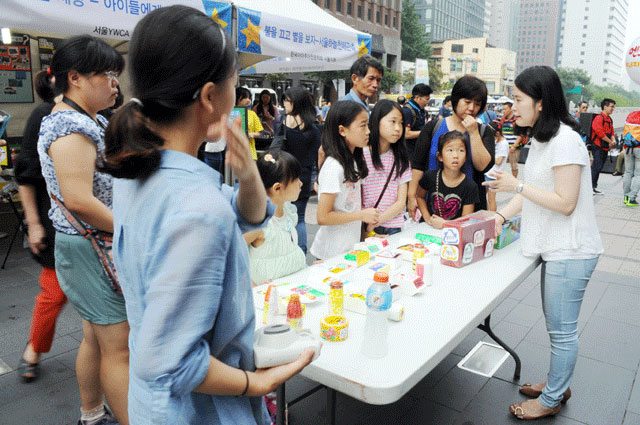 It was a novel booth where we could make a key ring through recycling.
The next club is 'The Green' of Kookmin University.
The club conducted recycling campaign.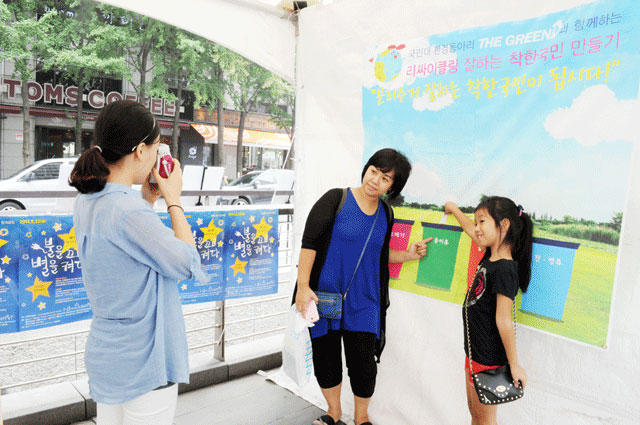 Citizens experienced recycling at photo zone,
solving a quiz about recycling!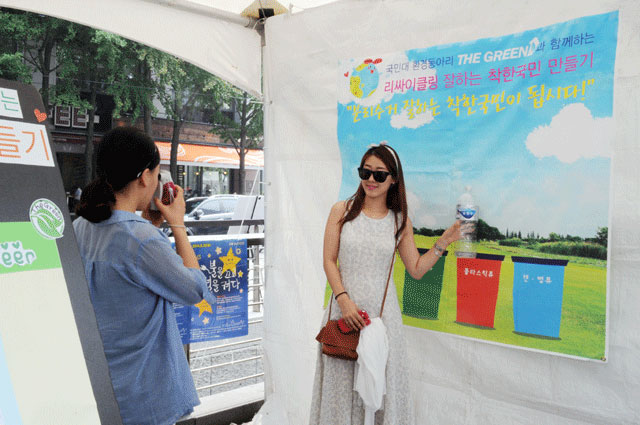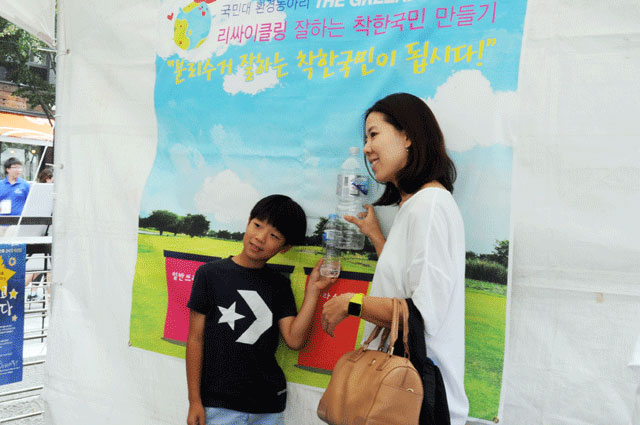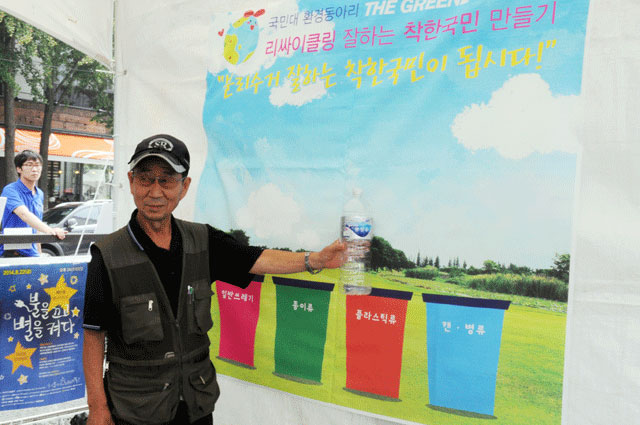 The Green is a great club who set recycling box to the whole Kookmin University campus.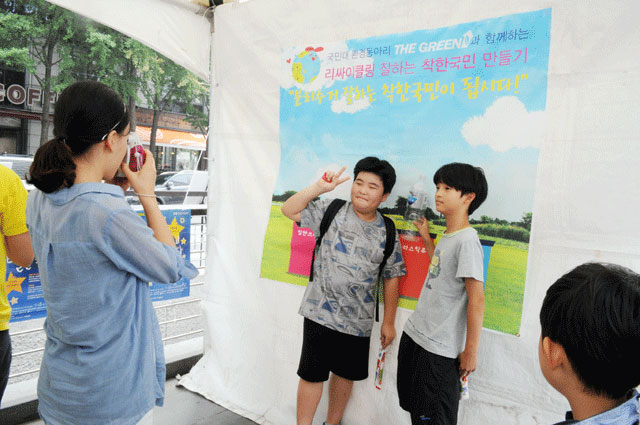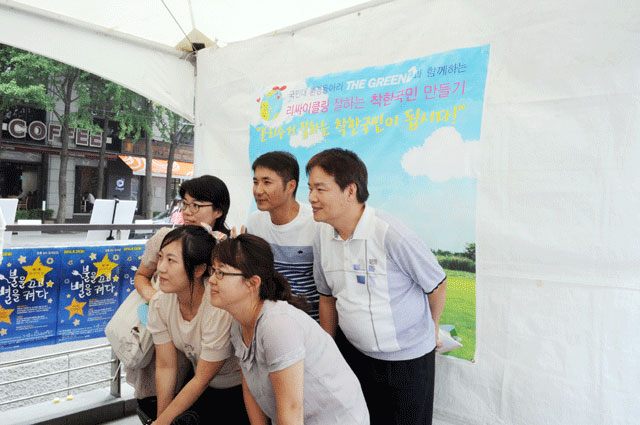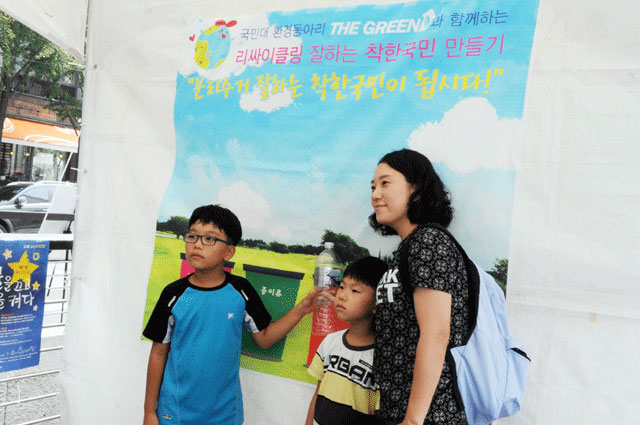 Kids seems that they also learned about recycling a lot!
They must seprate trash from now on! =]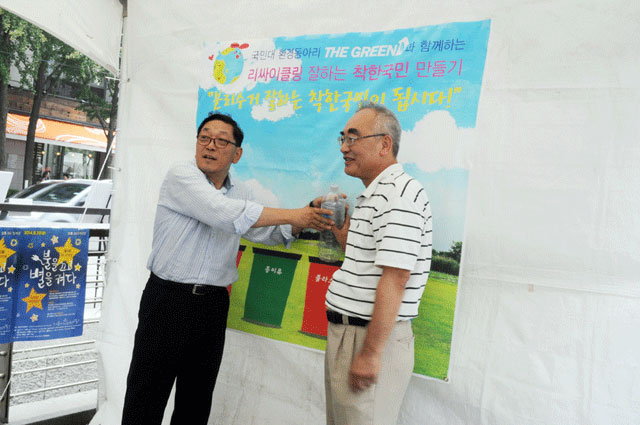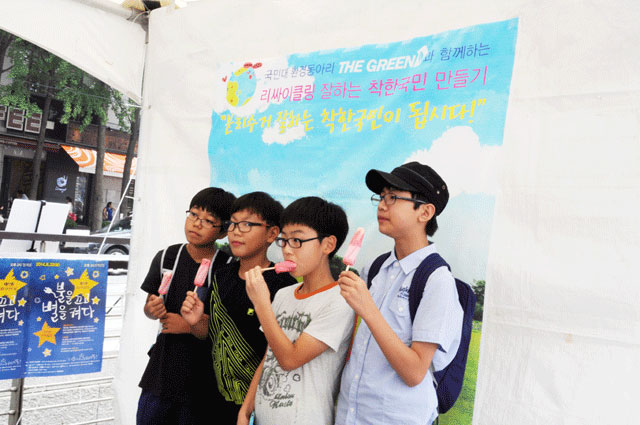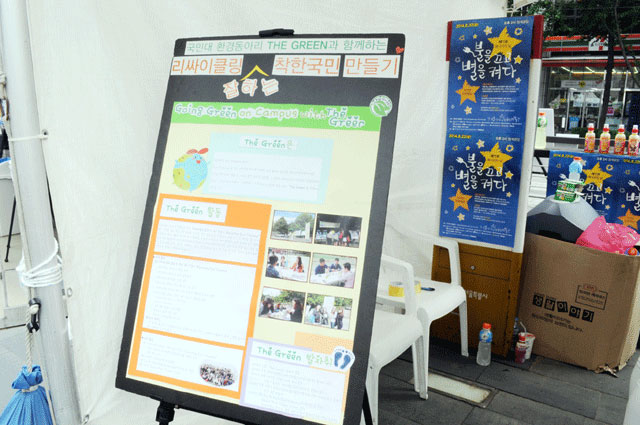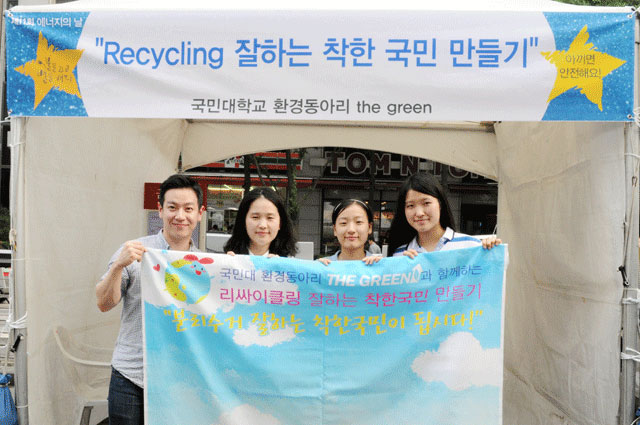 All members of the club receive scholarship and strive for study
in order to contribute to the environment through their major.
What great students they are! :D
The next club is Green Square of Chung-ang University.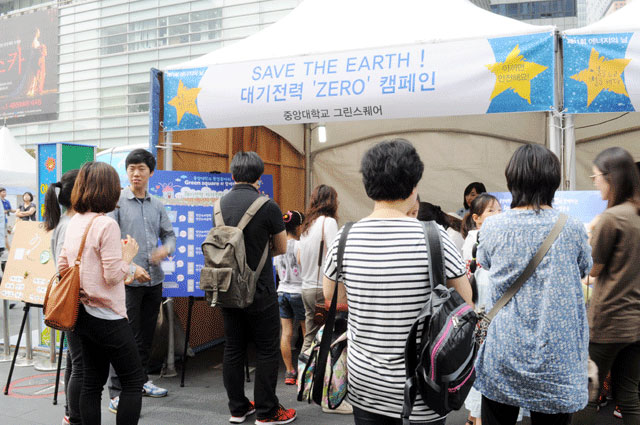 There are some products that consume electricity even when they're out of use as long as they are plugged.
a TV set-top box, a microwave, and a laundry machine...
Standby power accounts for 10% of total electric bill!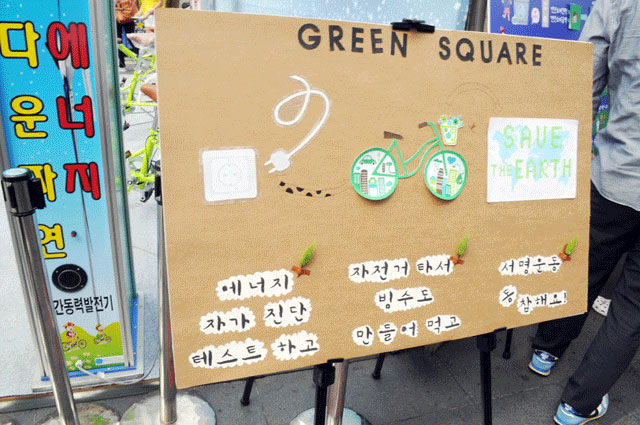 The club conducted various programs.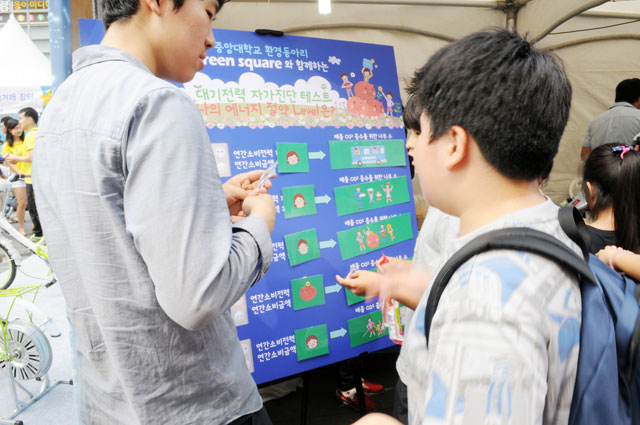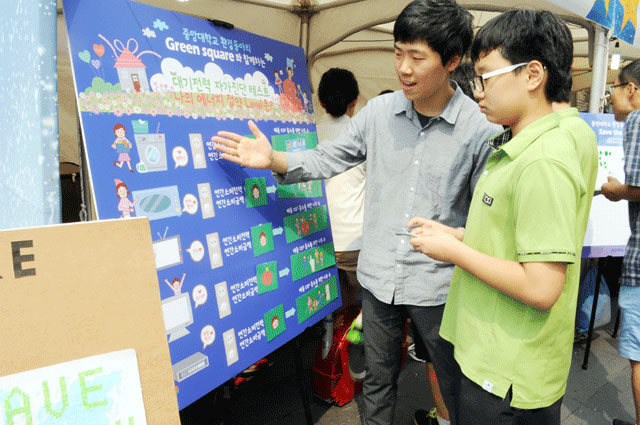 Let's check my level of energy saving~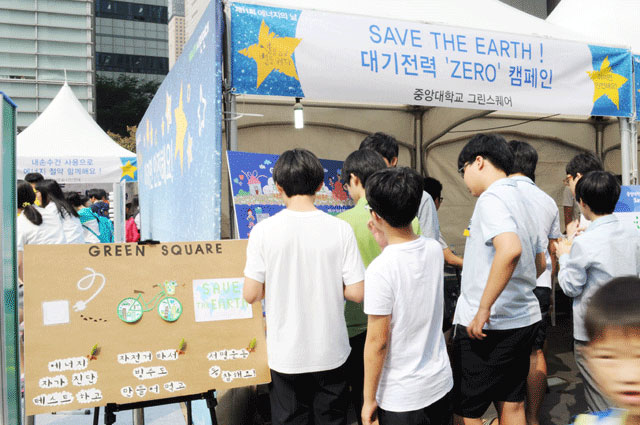 As old habits are hard to be broken, it is important to educate the environment early. :)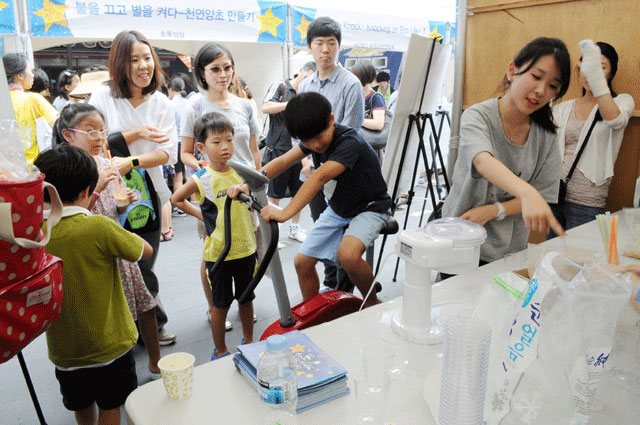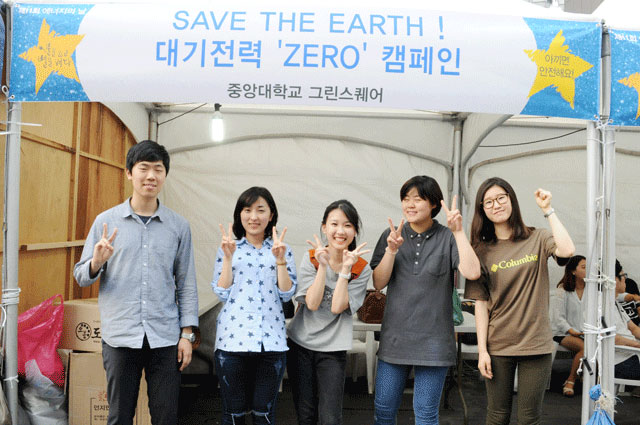 The next club is ENVIES of Kyunghee University!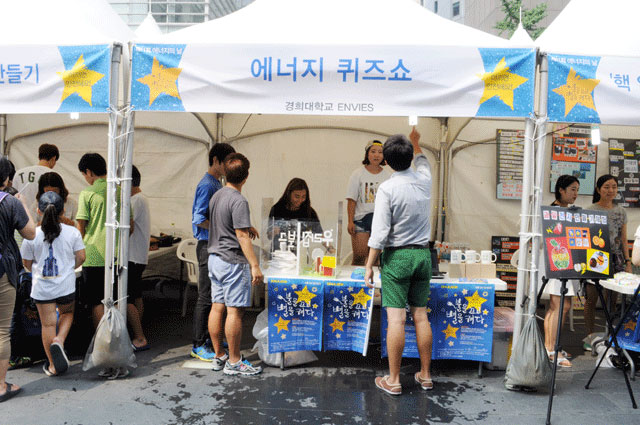 Citizens could learn energy saving knowledge and receive a gift through energy quiz~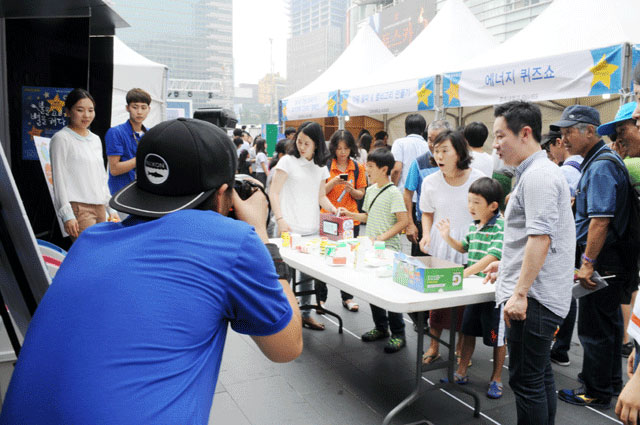 How novel is the idea of the university students X)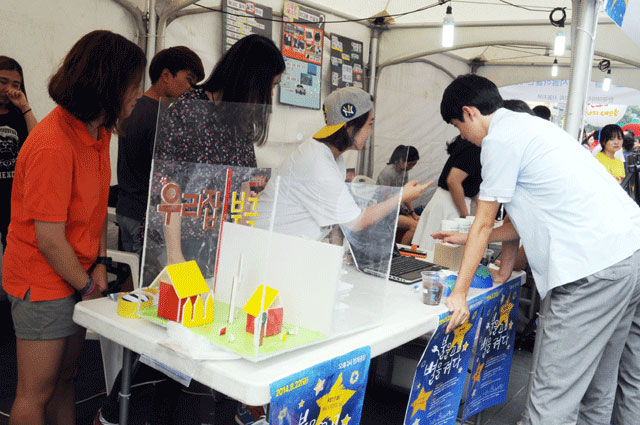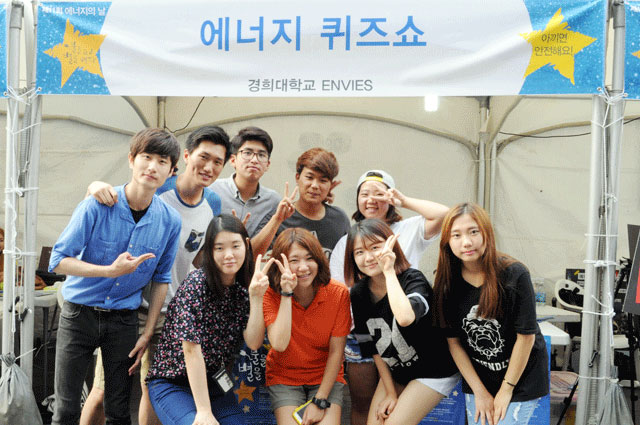 How beautiful they are who endeavor under the hot sun for the environment!!
Let's overcome global warming together!!!