Today's event is...
'Share your vision!' with Daejayon KGCAUS!!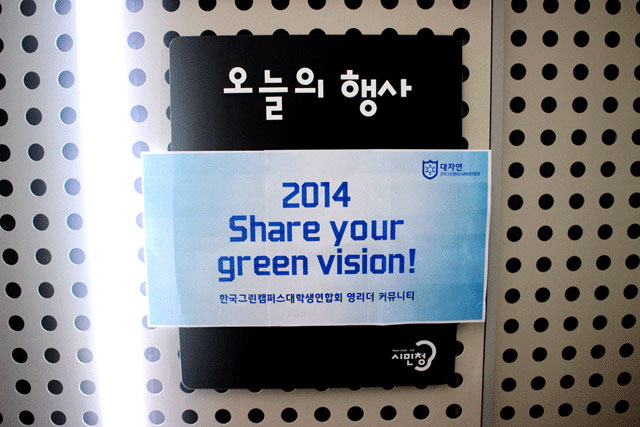 KGCAUS community is an annual event of KGCAUS.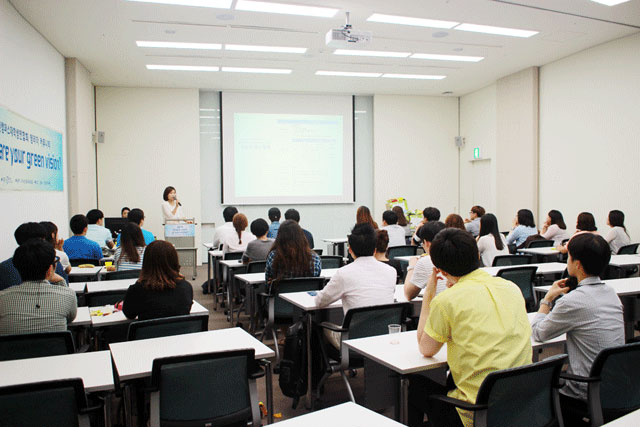 Through this program, clubs of KGCAUS can maintain relations with the other members by interacting with each other!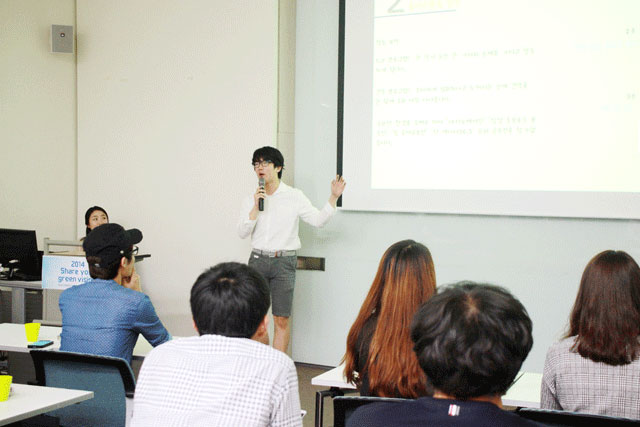 The members reported the annual activities of KGCAUS,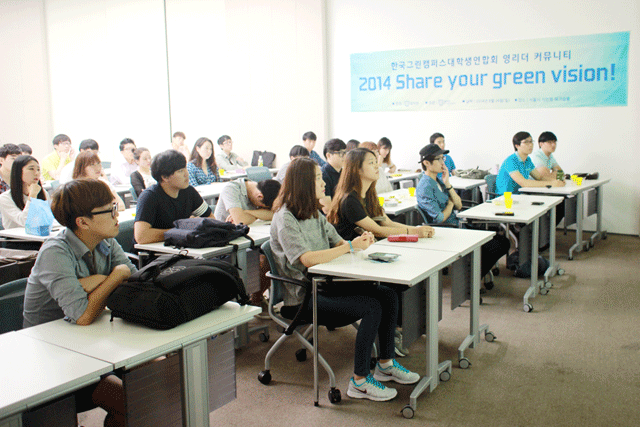 introduced a new club of KGCAUS and shared a good example of club activity. =]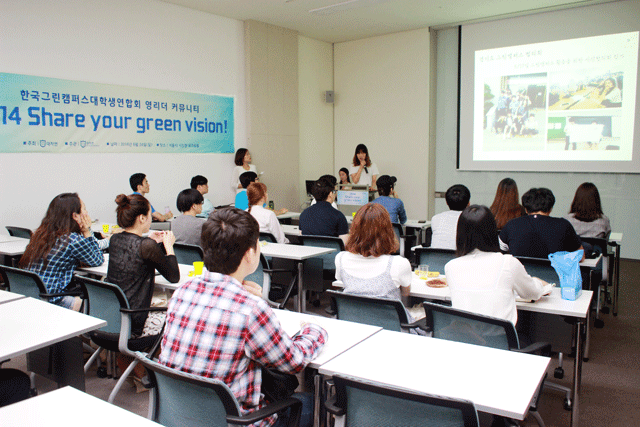 Listening other clubs' example and management is very helpful for club's management and development.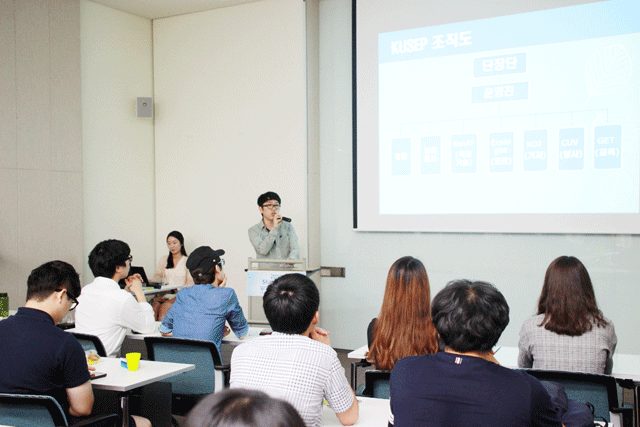 The next part was presentation of the new clubs of KGCAUS:
Palette of Sangmyung University, Green Planet of Kyunghee University, KUSEP of Korea University, and Nongrock of Catholic University.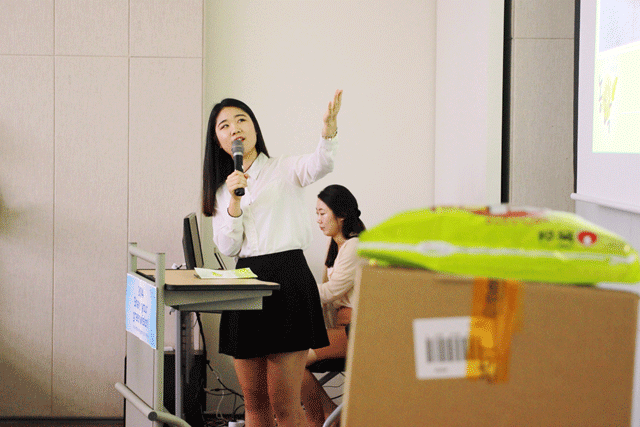 The next part was environmental presentation of KGCAUS students.
The students planned and made the presentation by themselves.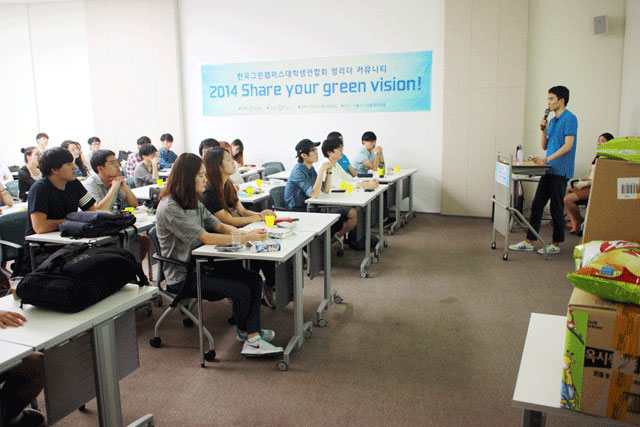 The theme was 'what would a man who cut the last tree think?'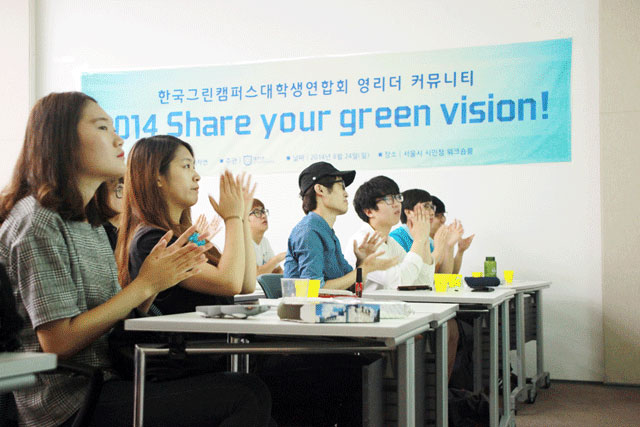 All applauded to the novel and interesting presentation.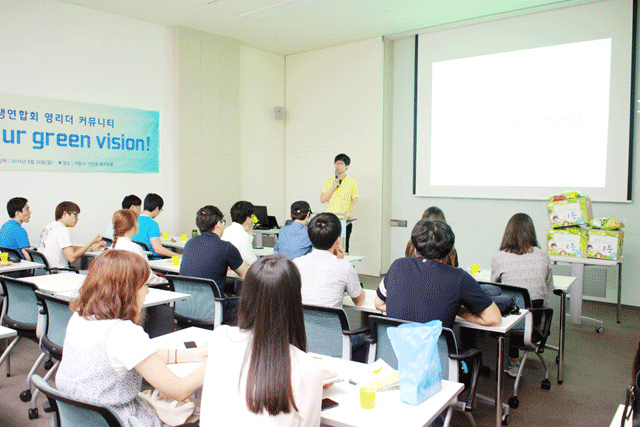 The next part was the main activity of KGCAUS Community,
Conference!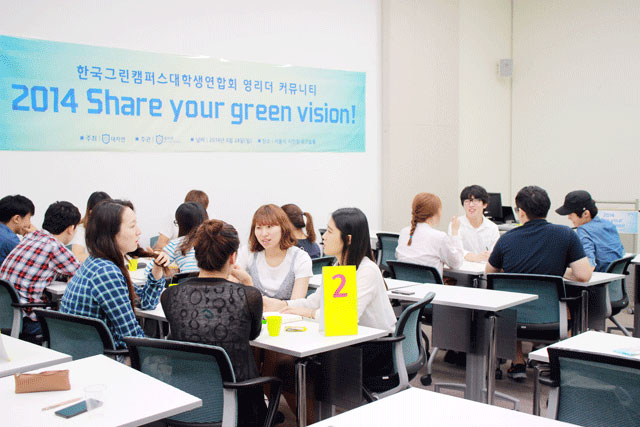 In this time, students discuss in teams about strengthening of environmental clubs' ability,
and a leader of each team presents the discussion result.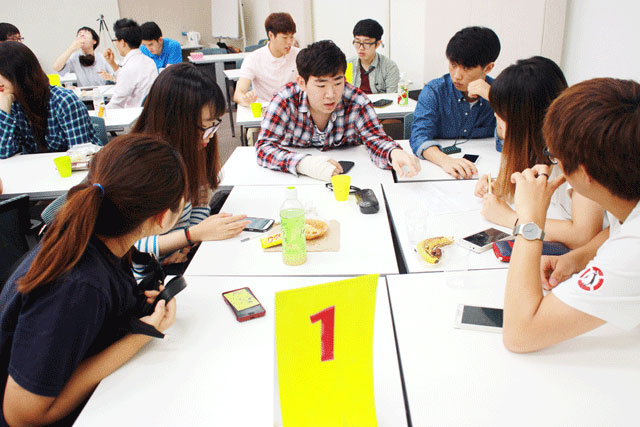 The students renounced the holiday for the environment.
Let's look at their passionate endeavor! :D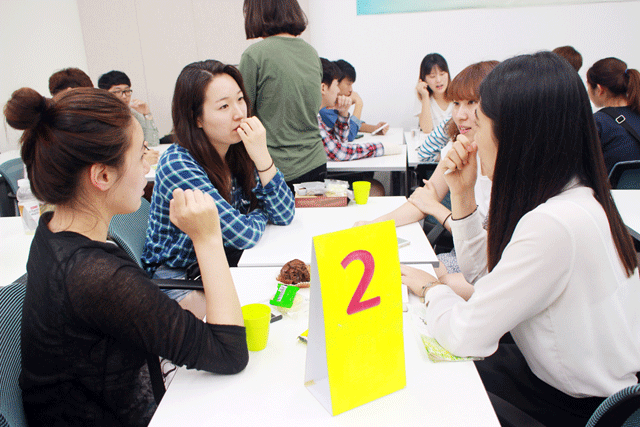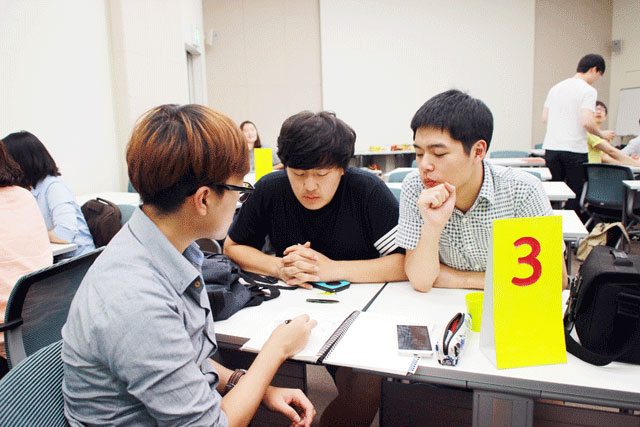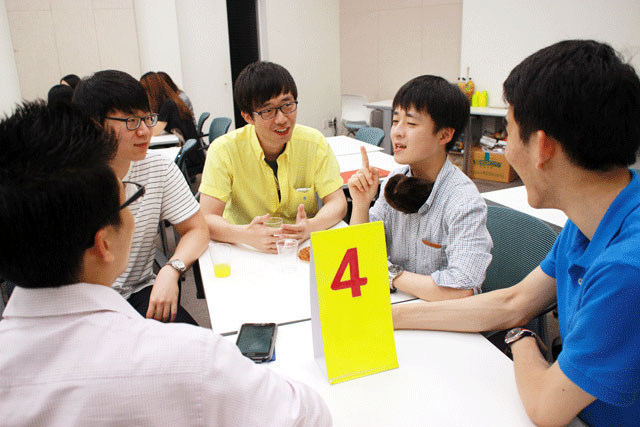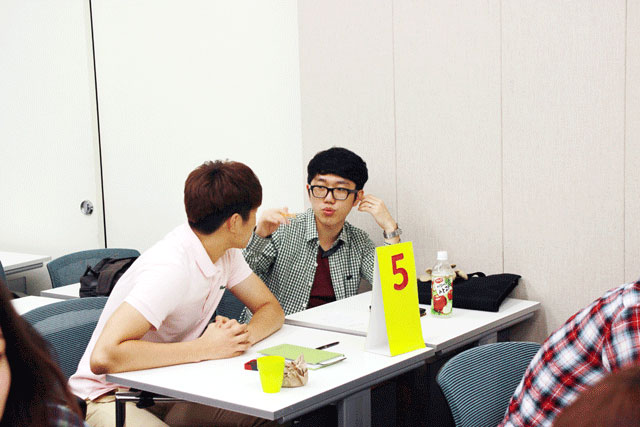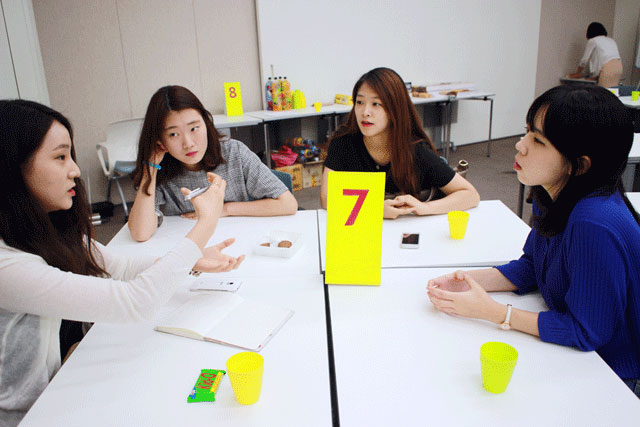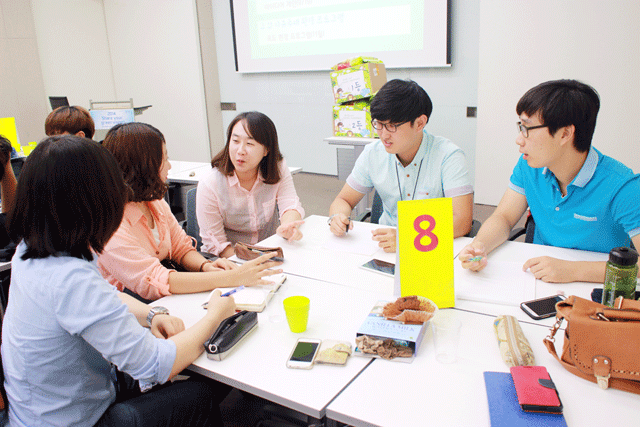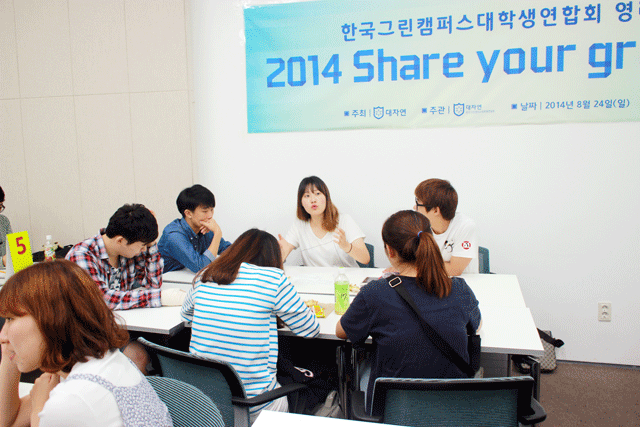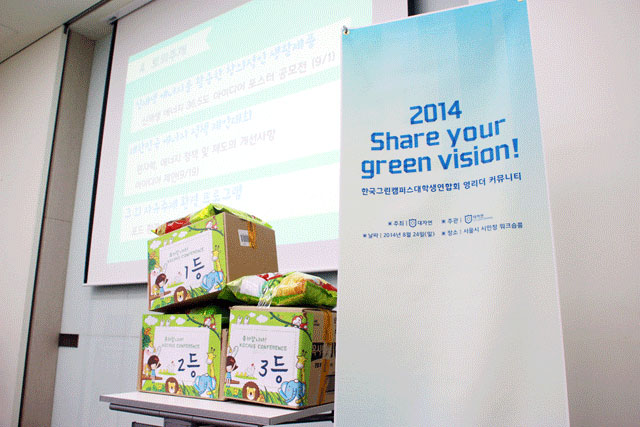 The prize was eco-products and snacks.
In the box, there were a Bluethooth speaker, silicon eco-cups, natural soap, a natural plaster air freshener, etc.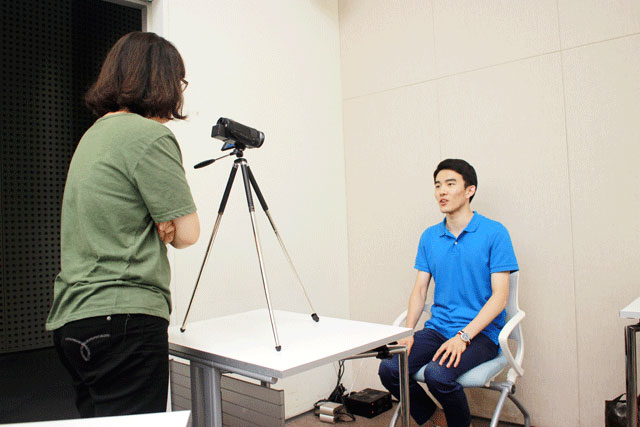 There was also interview in the intervals.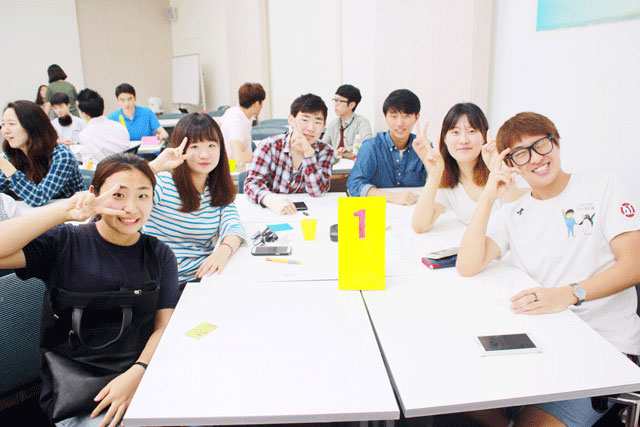 Taking a photo of each team~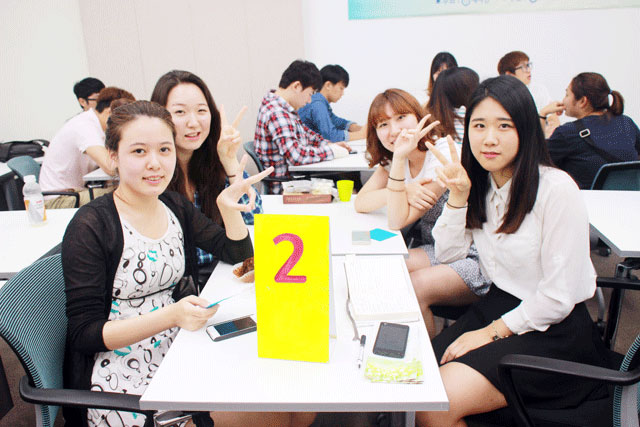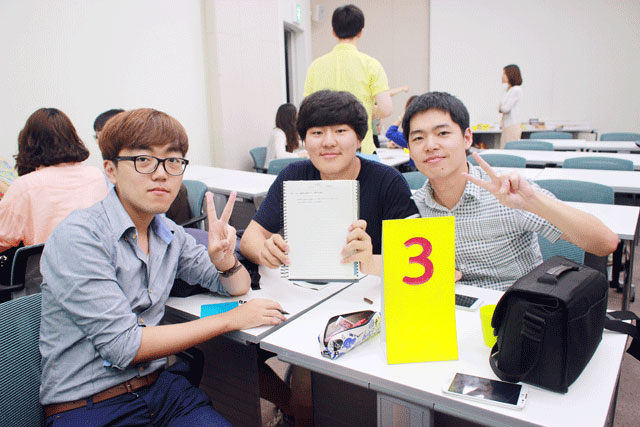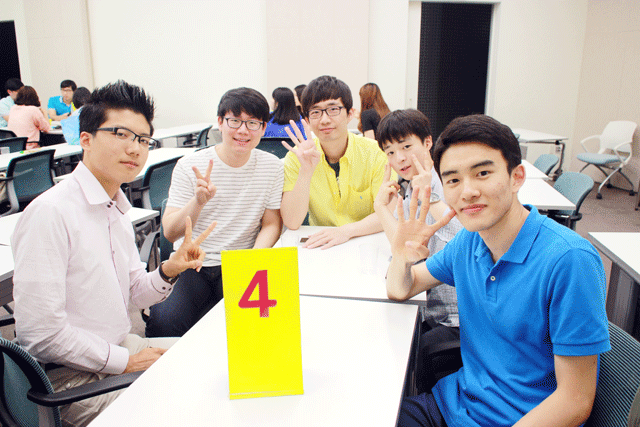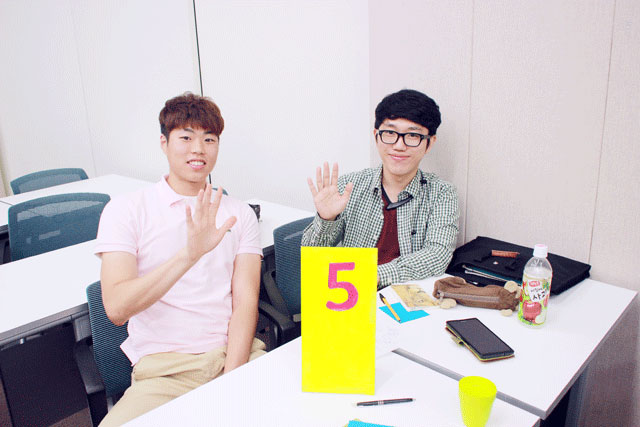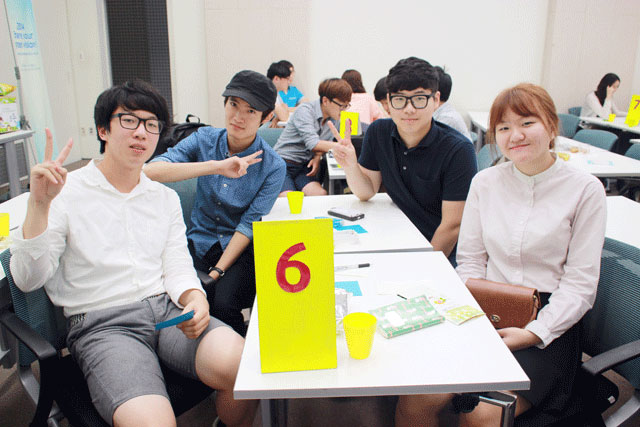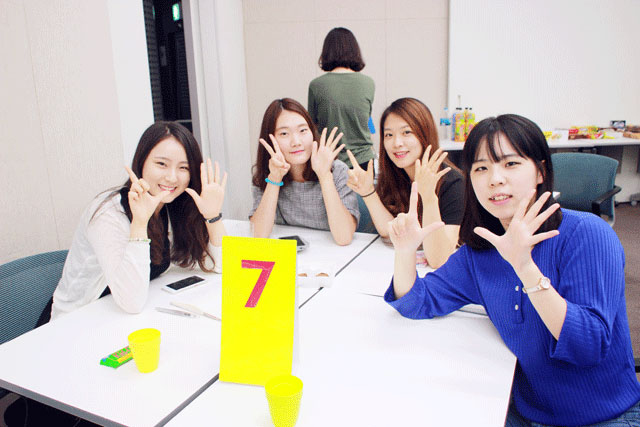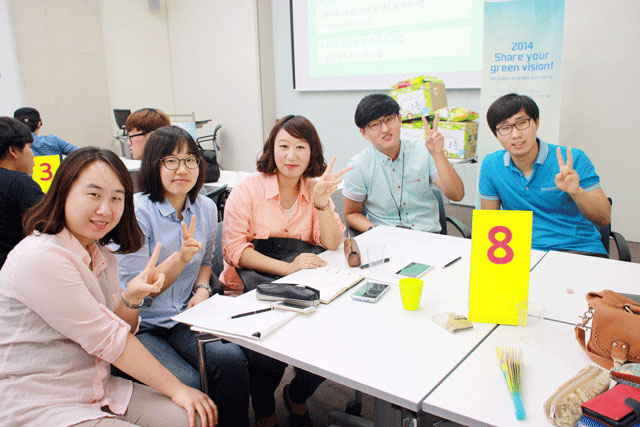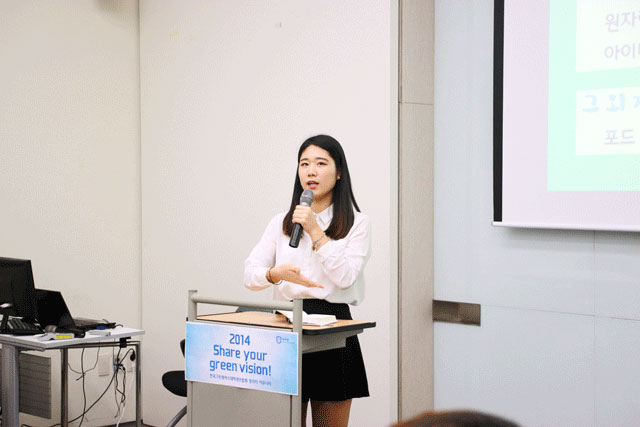 Leaders of each team presented the discussion result.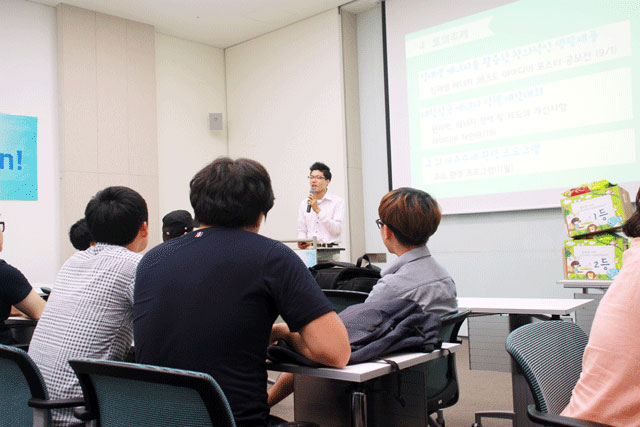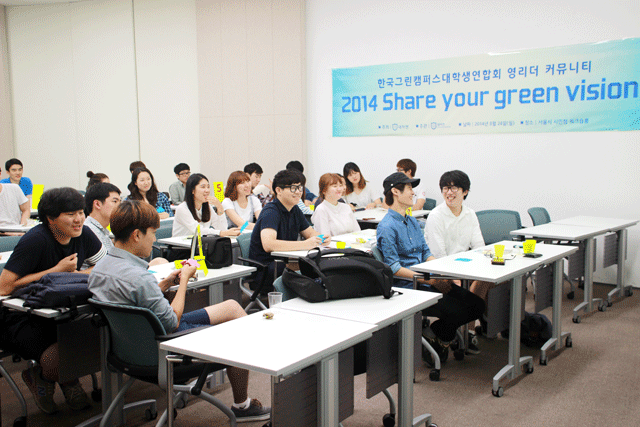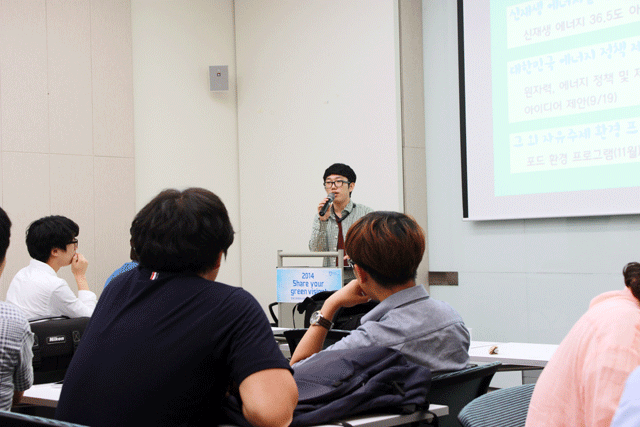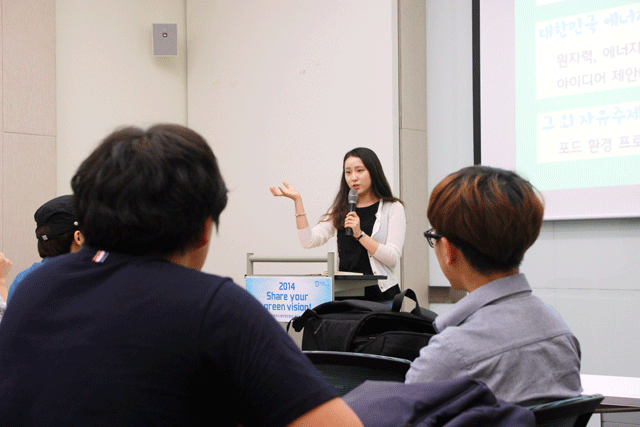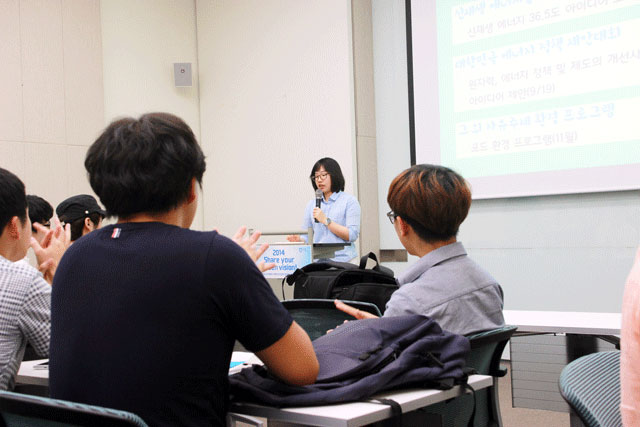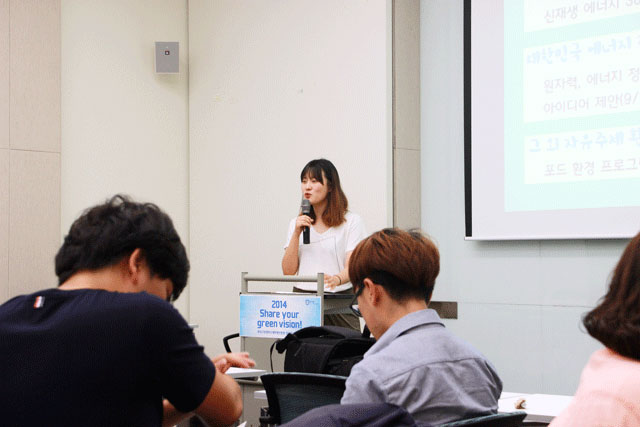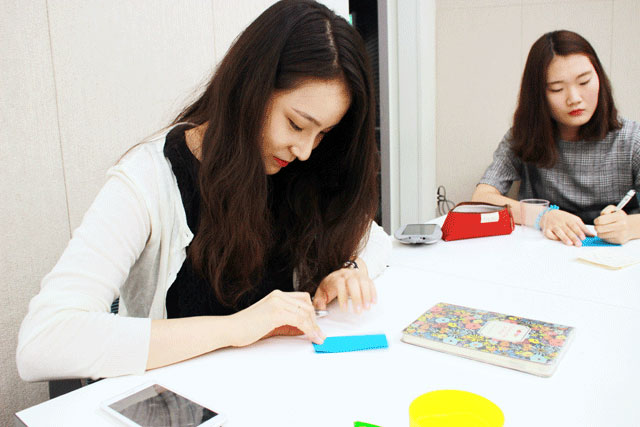 The prize ceremony was proceeded after students' voting.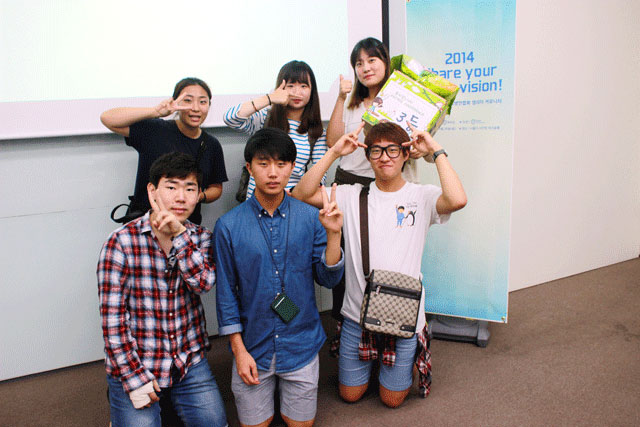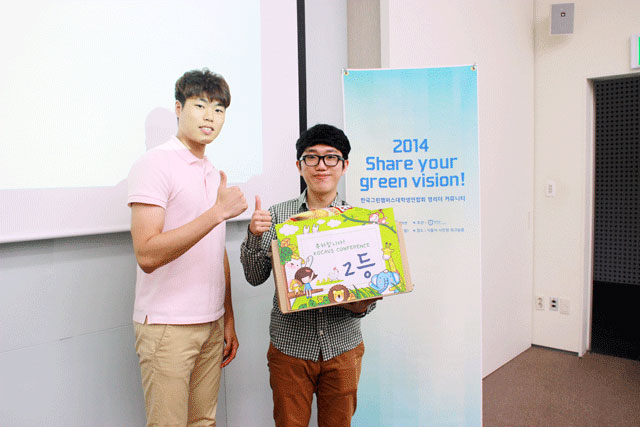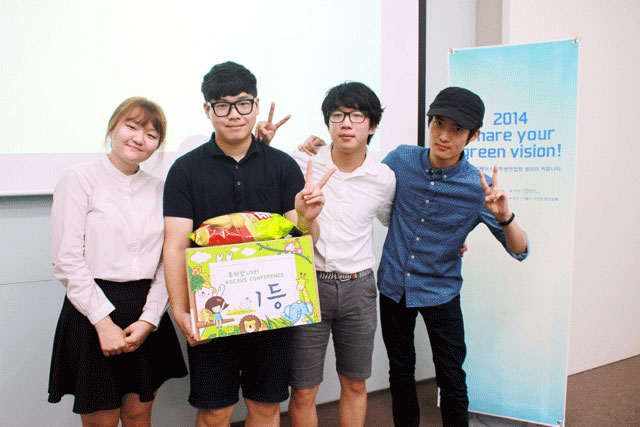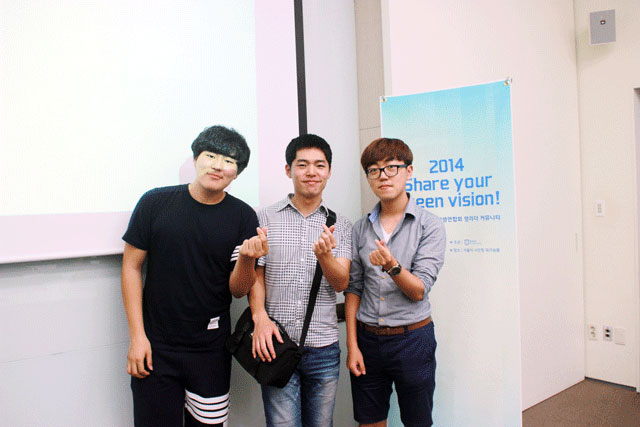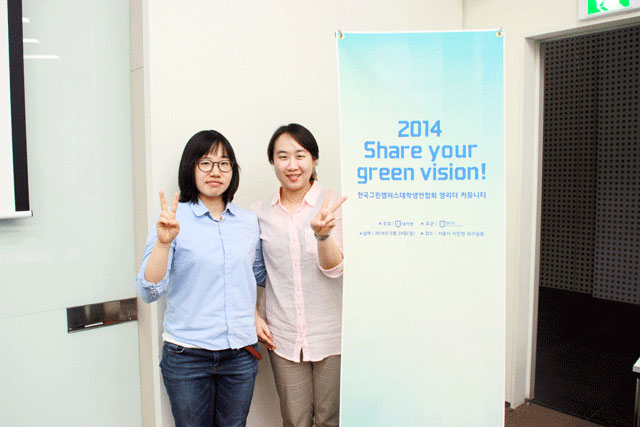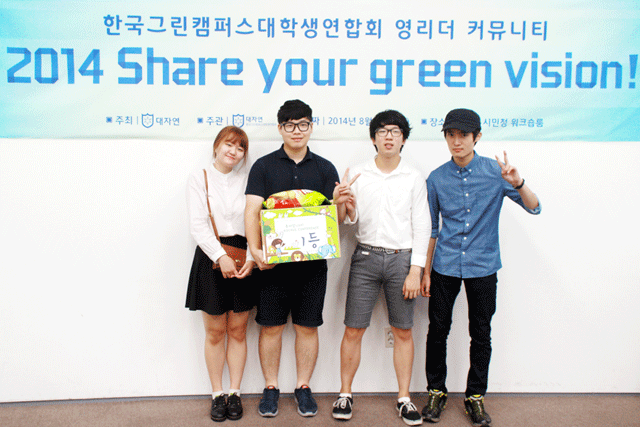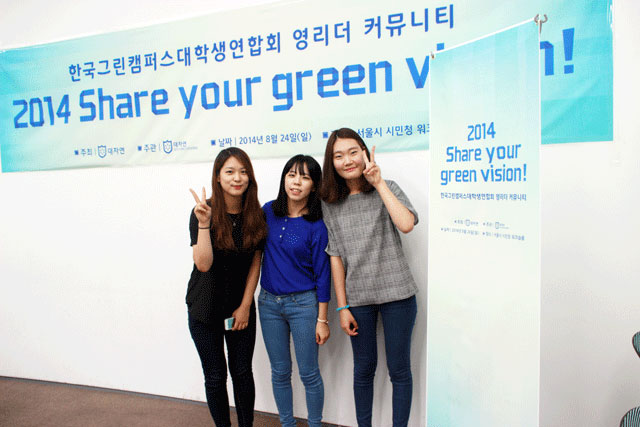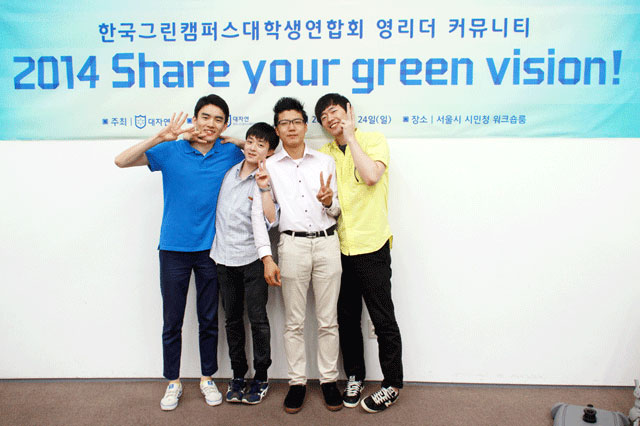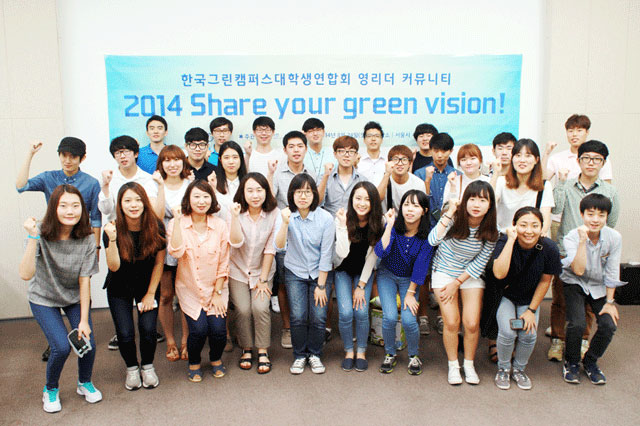 Thank you for all your effort!!!
Let's cheer up for Green Campus!!