KGCAUS Young Leader Community Result Report Conference

was held!!
As all had done their best in campus,
we have waited this result report conference with a great expectation! =]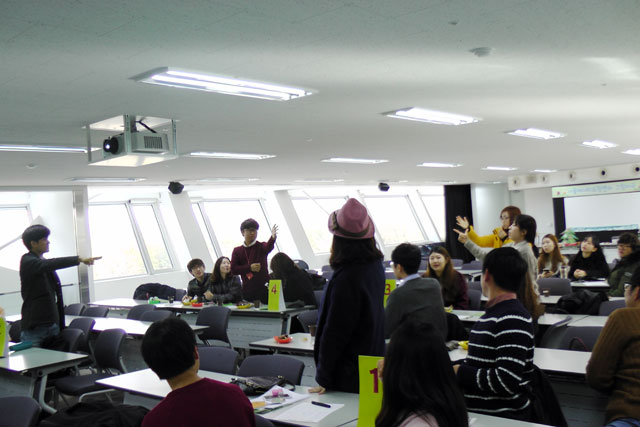 The conference was started with
a funny game, 'endangered animal bingo.' X)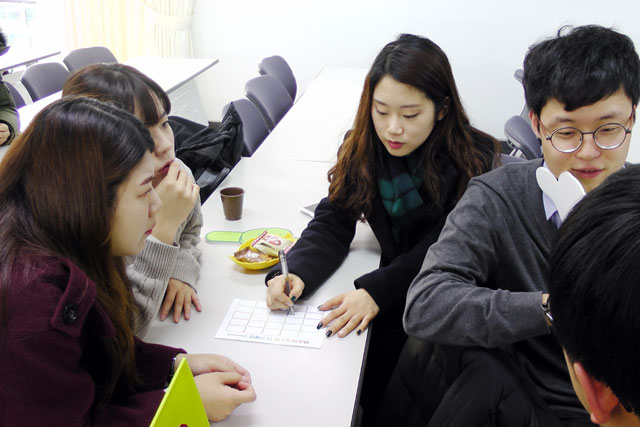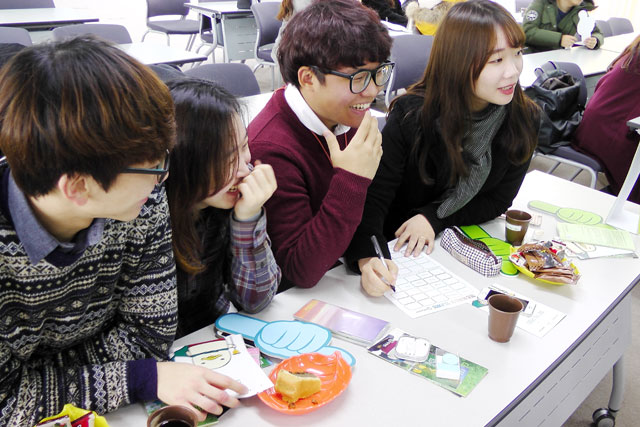 To make a bingo,
all did concentrate on it greatly! ;)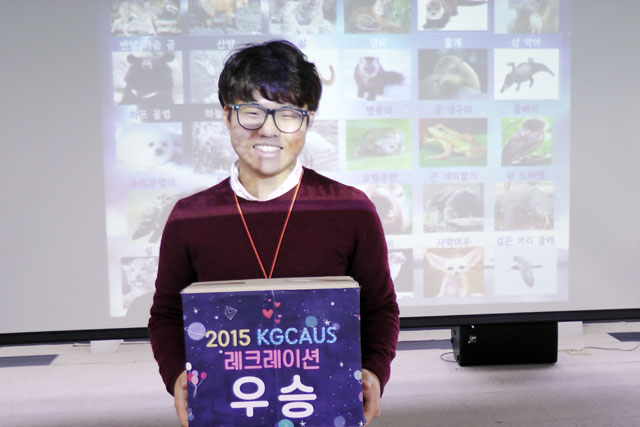 There were some endangered animals whose name we had known but hadn't known that they are endangered,
and others whose name we had never heard and even hard to pronounce o0o;;
It was a good opportunity to rethink of endangered animals and memorize their names!
The following step was
making a natural diffuser without chemicals!
All students made it delicately.
They looked so excited :)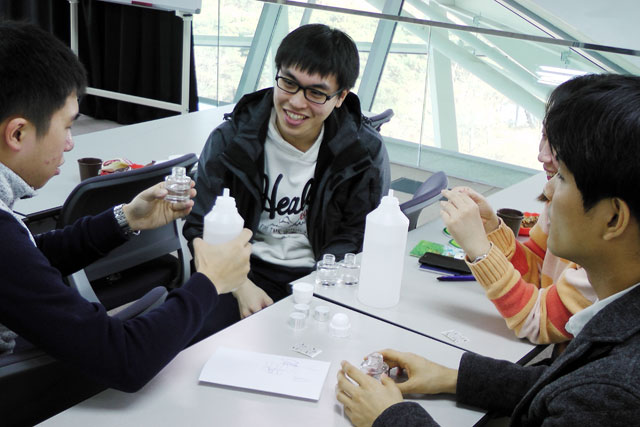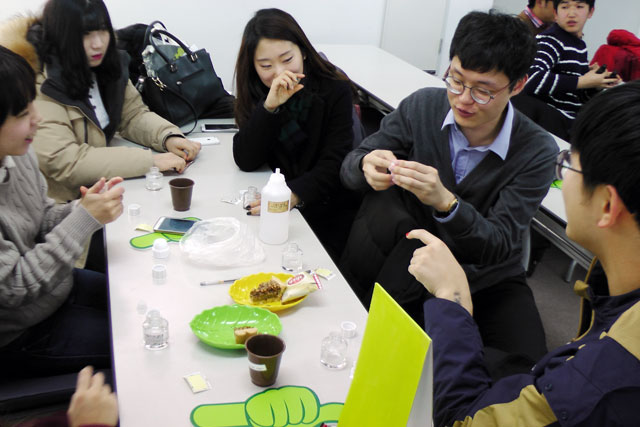 It is better for us and the environment
to use a natural diffuser rather than one with toxic substances, isn't it? ;)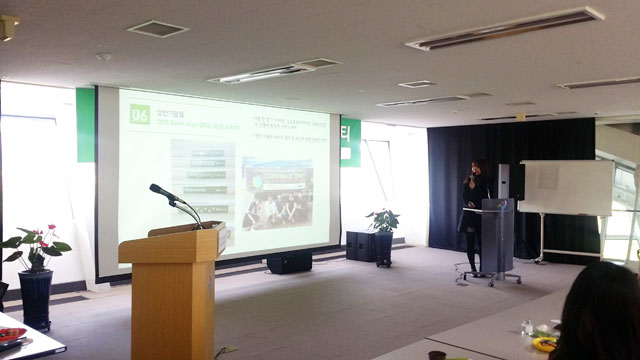 The next part was case presentation of environmental clubs.
Through this presentation, we could feel how much KGCAUS has endeavored to make green campus for a year.
Besides, the presentation was so interesting,
as each club had done unique and well-matched activities.
The last part was conference, whom we can't miss in a KGCAUS community! XD
All students were absorbed in it!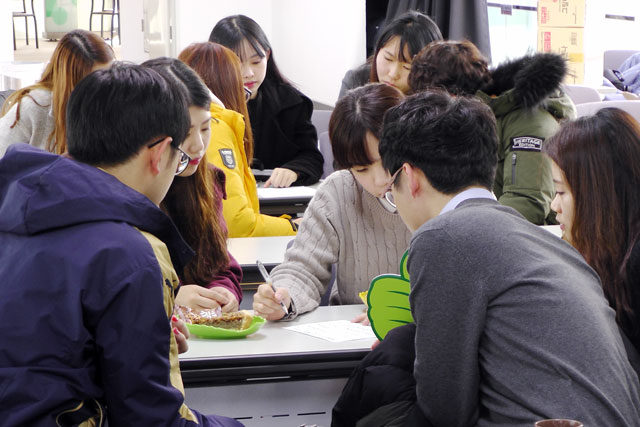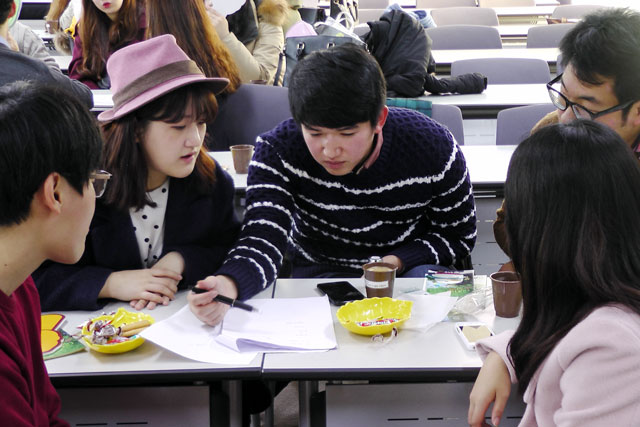 Through this,
a number of great ideas for green campus came out! :D
KGCAUS did good job, as expected! :)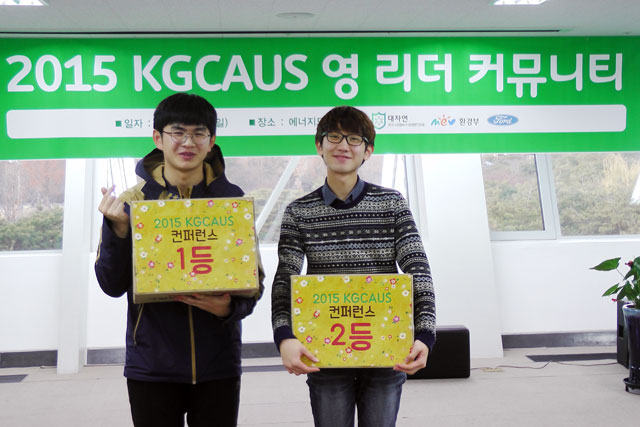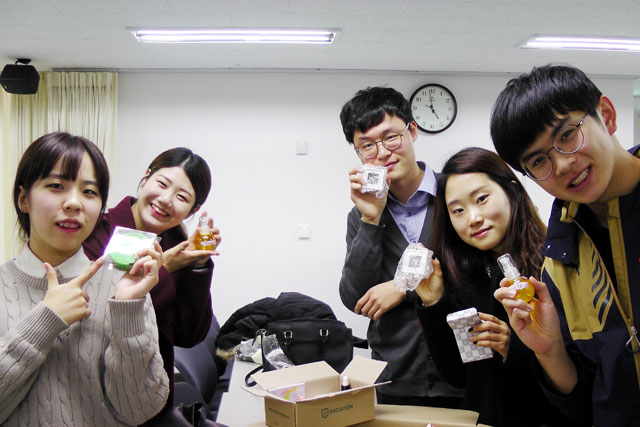 Natural cosmetics and tumbler were given as a gift!
With a great hope KGCAUS to keep loving the environment.
Finally, the last part of the conference came, the award ceremony!
Following 6 teams won the prize!
Nature+ of Shingu University won the Environment Minister Prize(the first prize),
Eco Green Organization and Nongrock won the Daejayon Prize(the second prize),
and Palette, Green-I, ECUBE won the Daejayon Prize(the third prize).
We are so proud of you for having endeavored for a year :)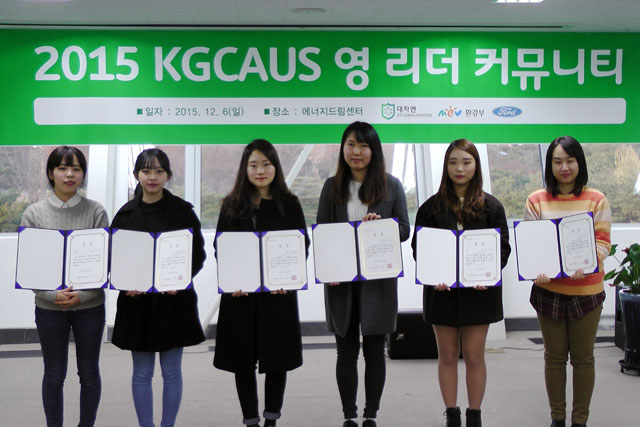 All environmental clubs have endeavored to make green campus.
We send hot applause to all!!
We hope KGCAUS to keep leading the university students for green campus
and become a good example of all university students!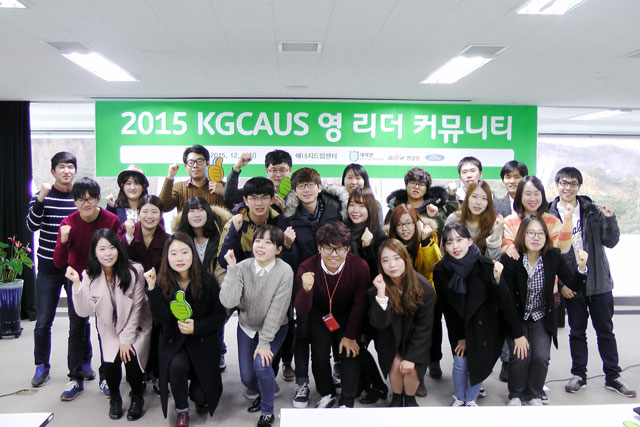 Cheer up, KGCAUS!!! :)