Declaration of 'World Campus Environment Day' with IUCN president!
IUCN has qualification of UN observer,
and Ashok Khosla, a president of IUCN, is called the environmental president.
The 6 representatives of Daejayon from each continent, 100 overseas members, and local members gathered.
The representatives of each country proclaimed their vision!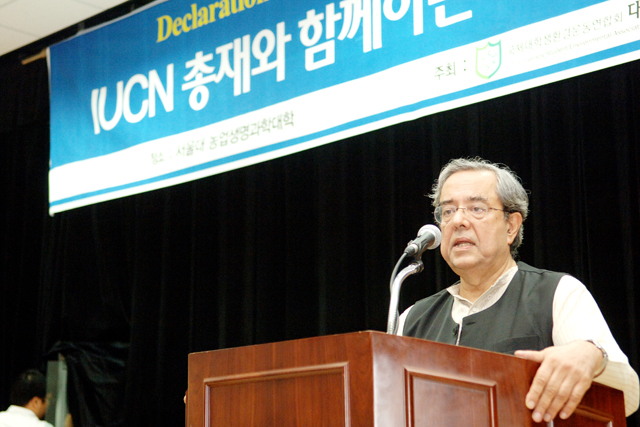 The IUCN president praised Daejayon highly,
saying that its acitivities are so great
and these activities are the only way to save the Earth. :D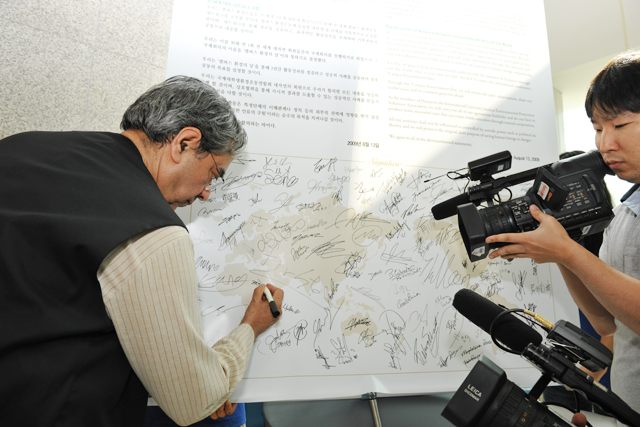 Joint response against global warming through Green Campus!
The president signed autographs to where resolution of 6 continents was written.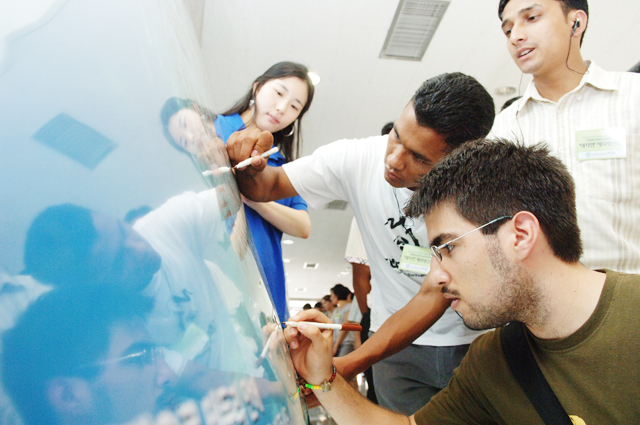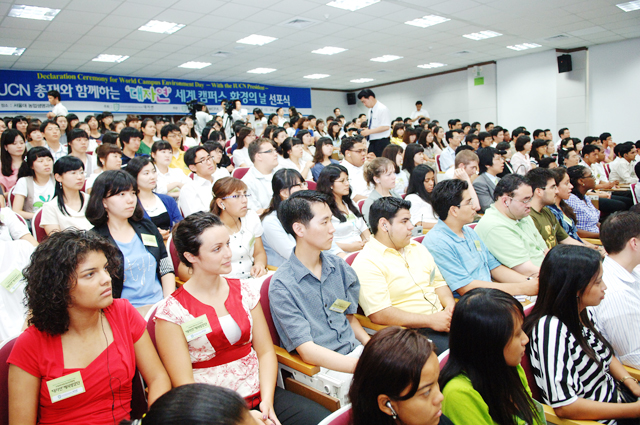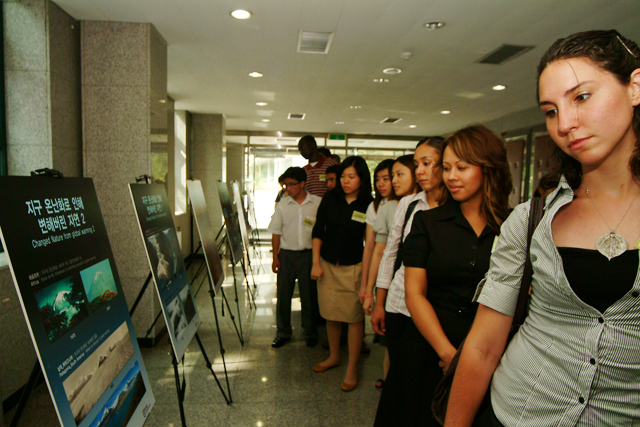 Also there were some related events before and after the ceremony.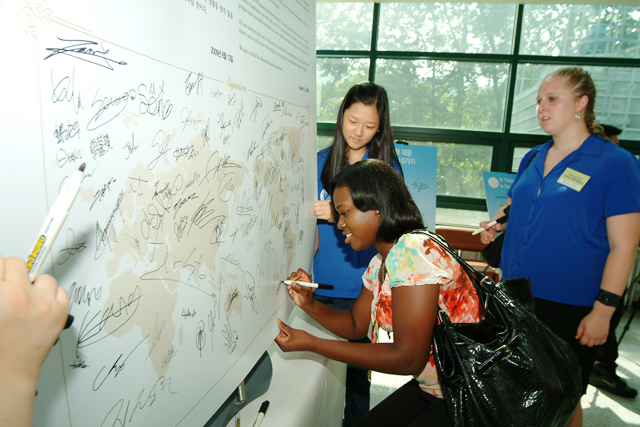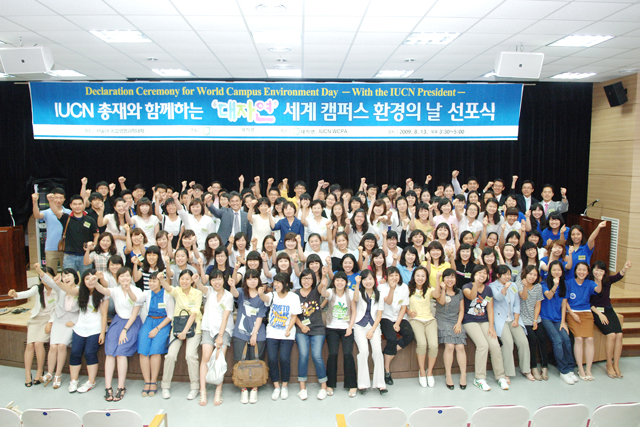 Green Campus movements now begins simultaneously across the globe!
Please cheer us! :D