The 2nd international environmental seminar of Daejayon!
This time it was held at Yonsei University.
It was a glad meeting place where internal and external Daejayon members met together!
100 local university students and 100 overseas university students.
In total, 200 students participated to it.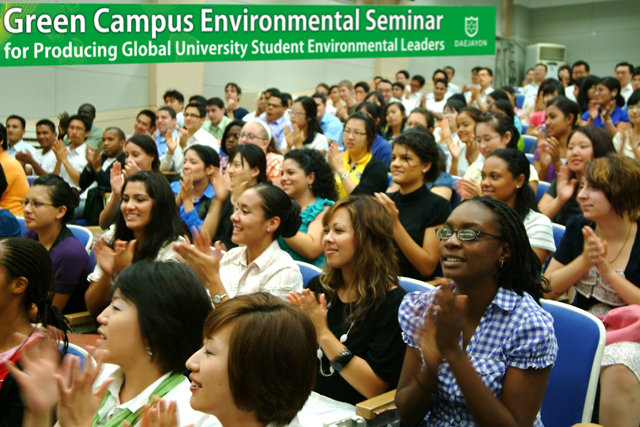 There were many students who wanted to hold this seminar in their campus,
after seeing presentation of Daejayon Report.
If the same seminar is held worldwide, Green Campus movements will arise in a flash!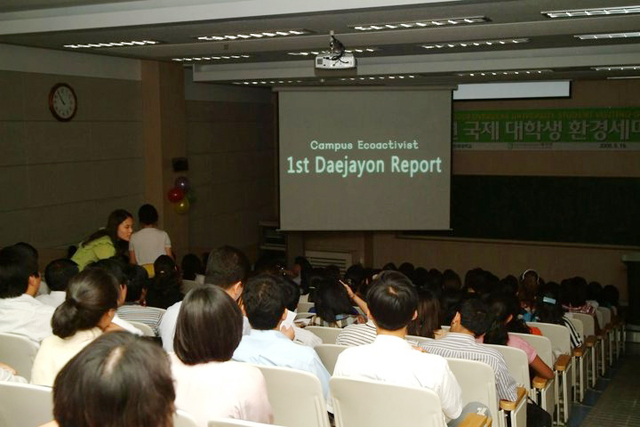 Crisis of climate change! We believe that we can solve it, as we are not alone!
Cheer up, all university student environmental leaders!