Green Art Campus Campaign with university environmental clubs!
Today, we are with Palette of Sangmyung University.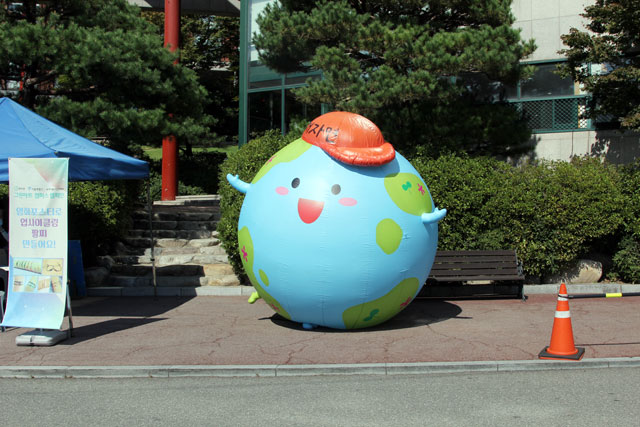 Tada~~
Jayonee was welcoming us with smile :D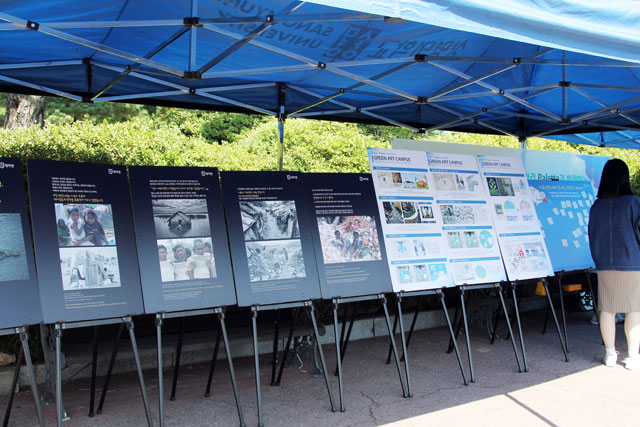 We prepared panels
in order to let Sangmyung University students know about climate refugees in trouble as detailed as possible!!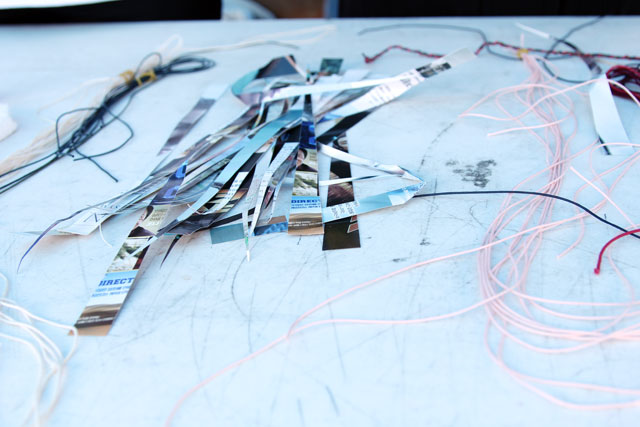 And we also prepared making up-cycling bracelet activity,
which is essential to Green Art Campus Campaign. :)
Then, let's start the Green Art Campus Campaign!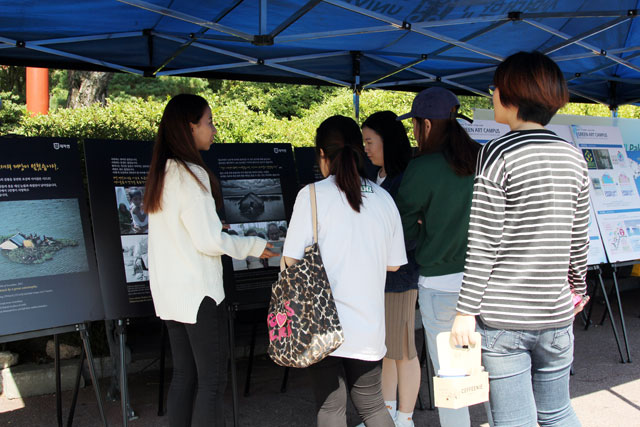 From the beginning, many students came to the booth with interest :)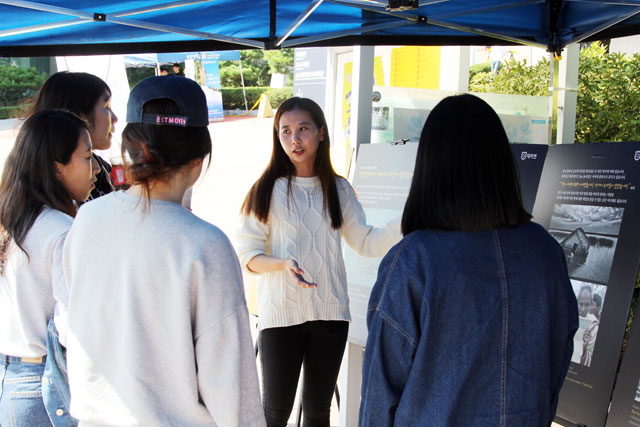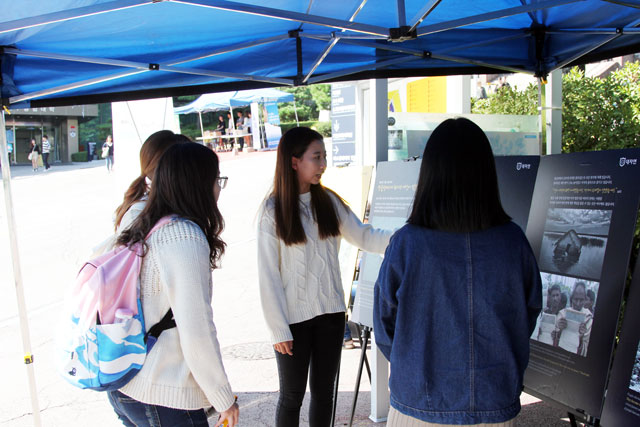 At first they came to booth with curiosity.
However, after seeing the reality of climate refugees through photos and listening their stories from Palette members,
they seemed to realize the seriousness of climate change.
Beside it, there was 'making up-cycling bracelet activity'. :)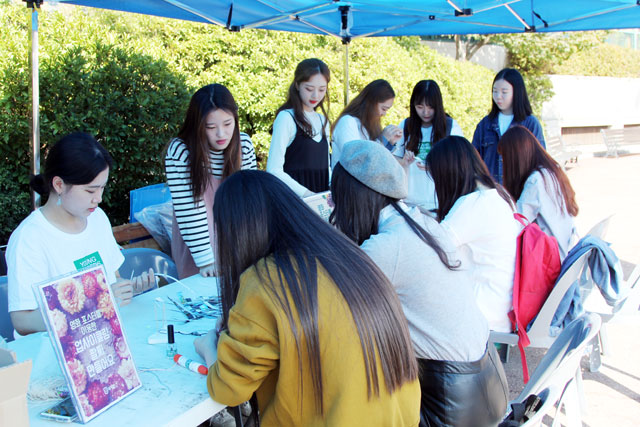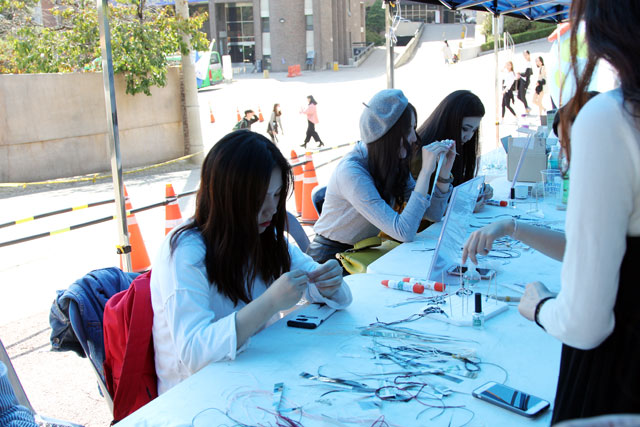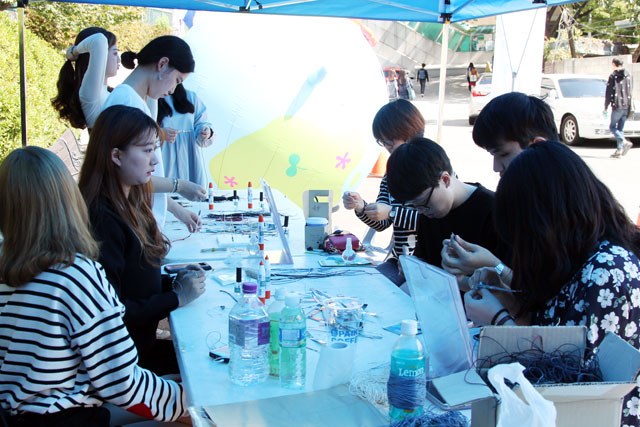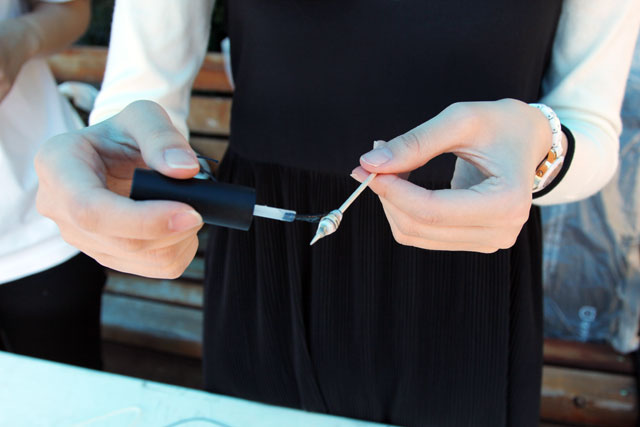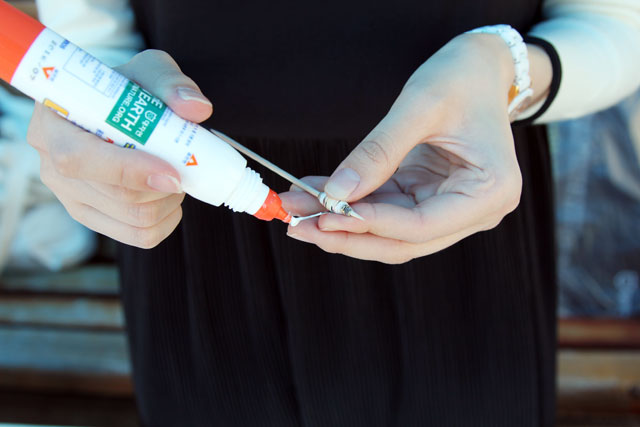 Making bracelet zealously ~ :D
Making the bracelet according to detailed explanation~
TADA~!!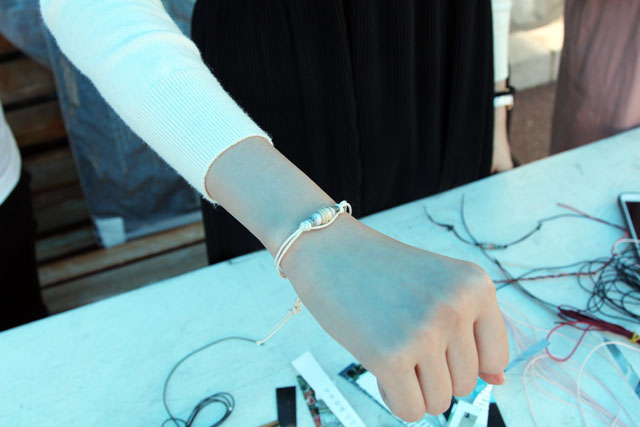 A pretty bracelet was made!!
Could you believe that this is made of used movie posters??!!
By making up-cycling bracelet,
we learned how to reuse paper and became to reevaluate scrap paper! :)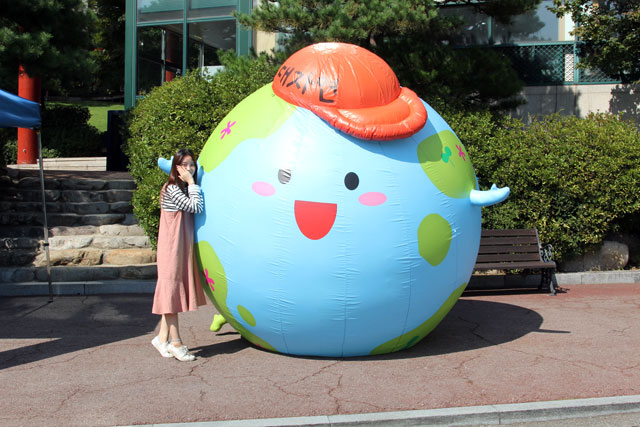 Taking a photo with Jayonee,
interesting Green Art Campus was ended.
Thanks to Sangmyung University students and Palette who took part in the campaign actively
with interest toward climate refugees and environmental activities of university students.
We look forward to the future when all the university students become an environmental activist through Green Art Campus. :)