Green Art Campus Campaign!
This time, we are with Yon-green of Yonsei University!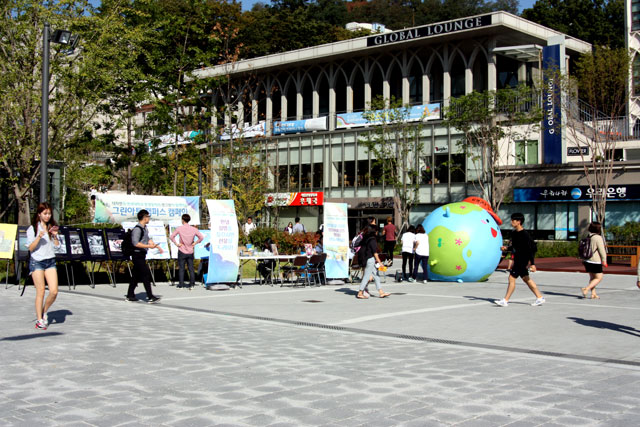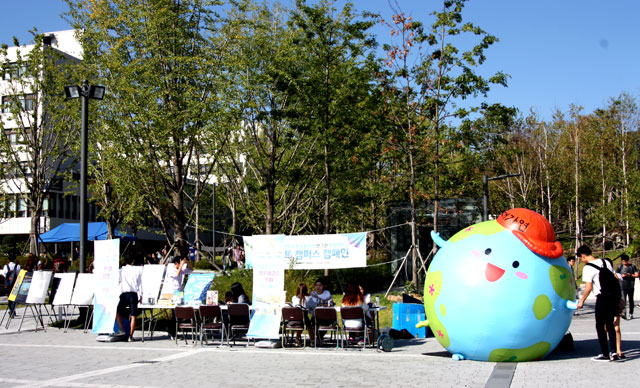 The weather is always so good on the campaign day :)
As usual, we set booth at crowded square and started a campaign!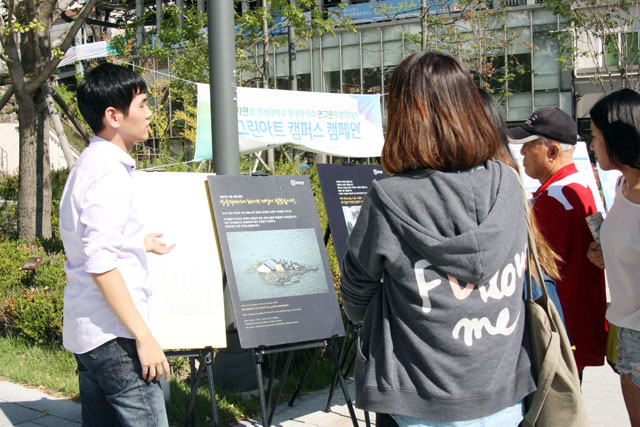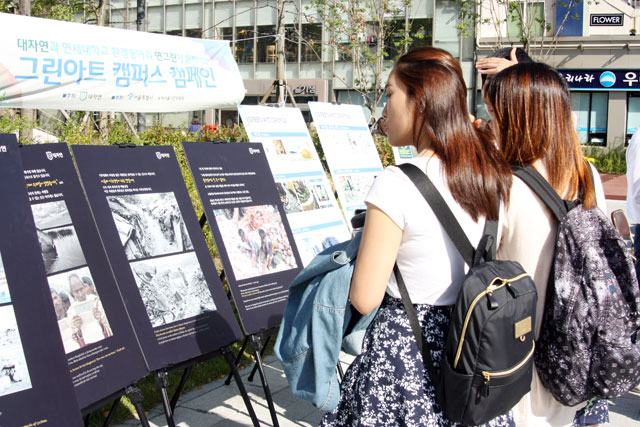 Many people in Yonsei University also showed interest to climate change and Green Art campaign!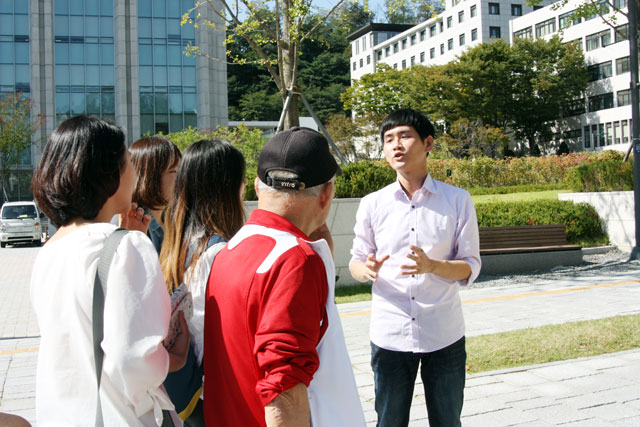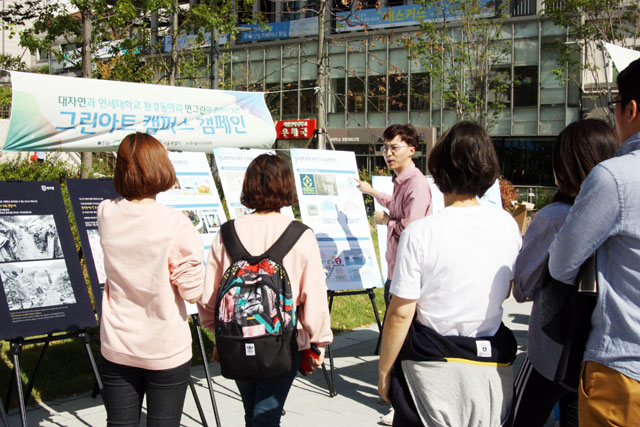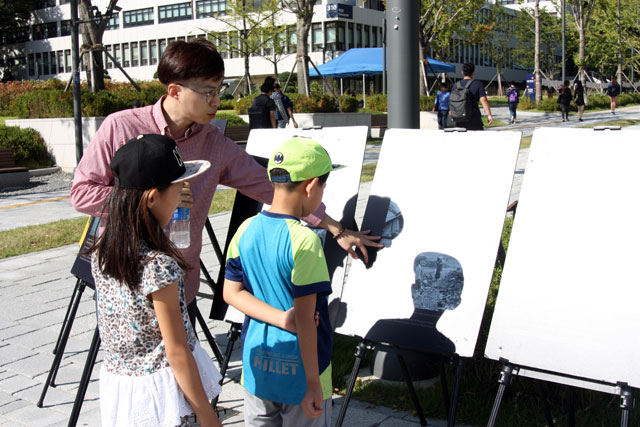 Also there were many citizens visiting the university, from children to adults.
They participated to the campaign, too.
The children who would lead the future listened about climate change interestingly. :)
It seems the explanation caught their ears~ :)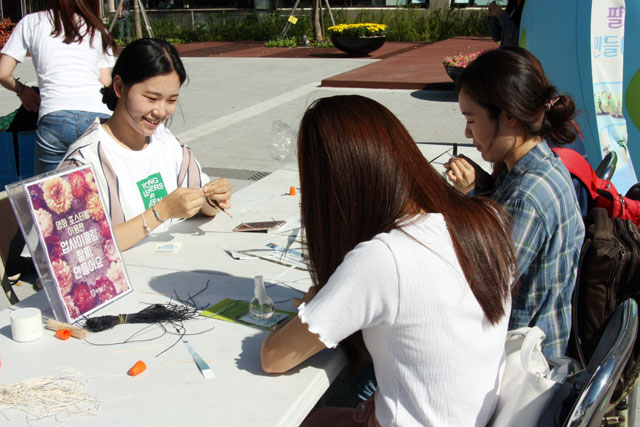 Beside it, there was 'making up-cycling bracelet activity'.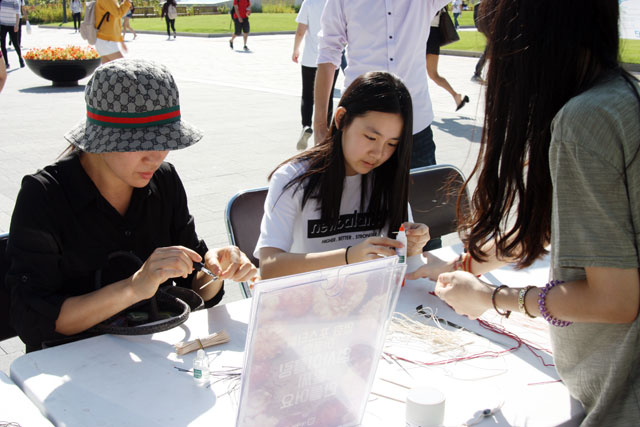 Mom and daughter made couple-bracelet together.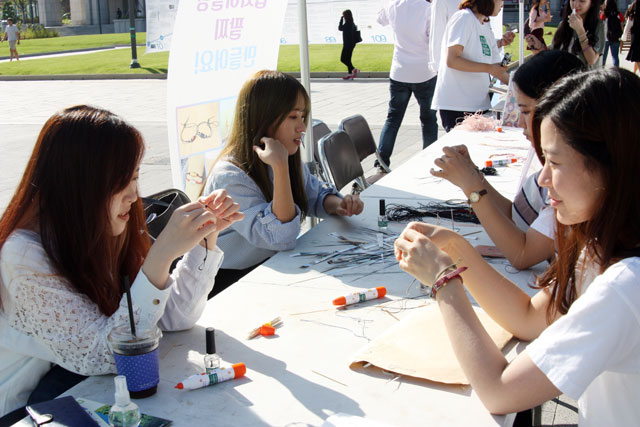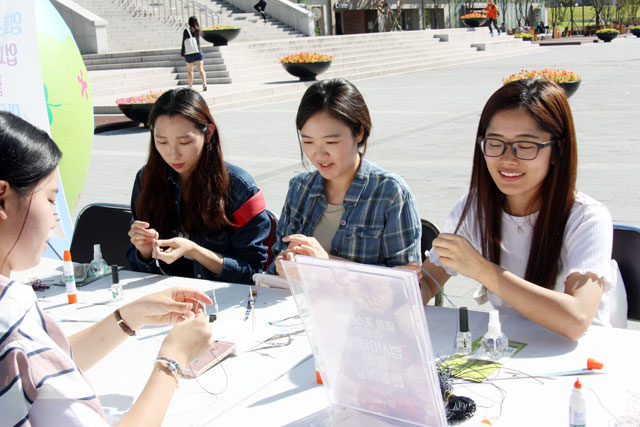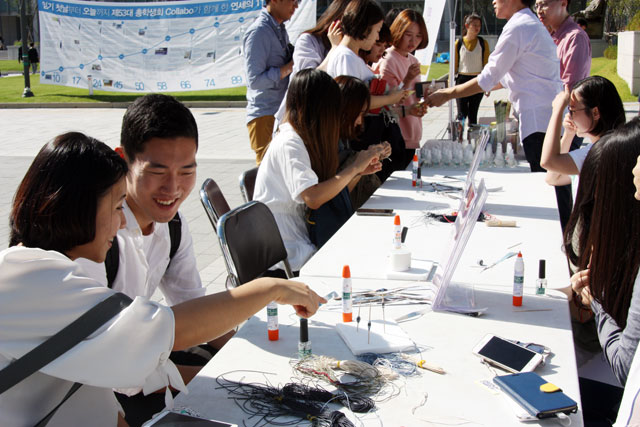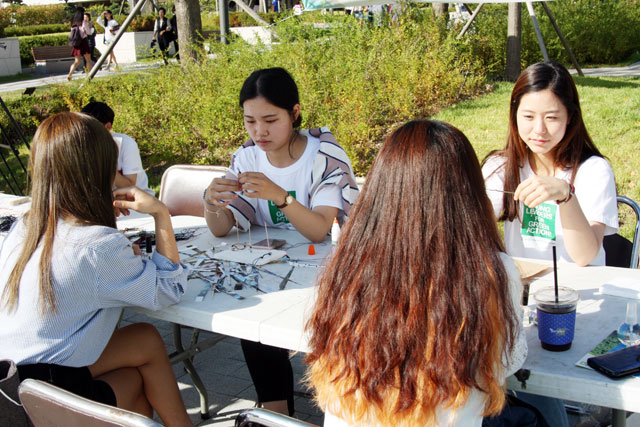 We hope many students will become not to waste movie posters through this activity. :)
And here, Jayonee couldn't be absent!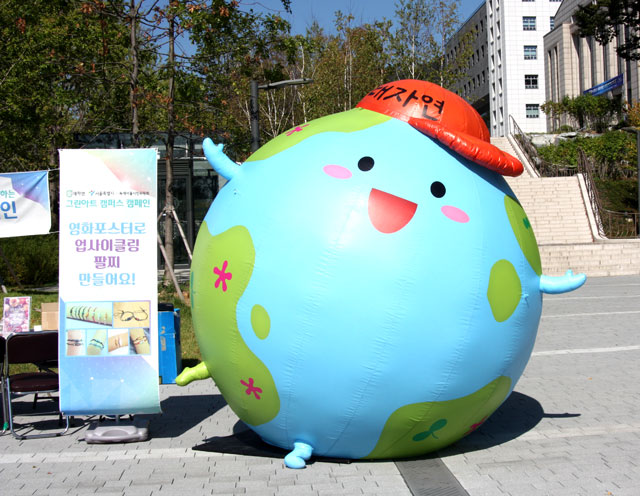 Jayonee is still beloved to everybody~ :)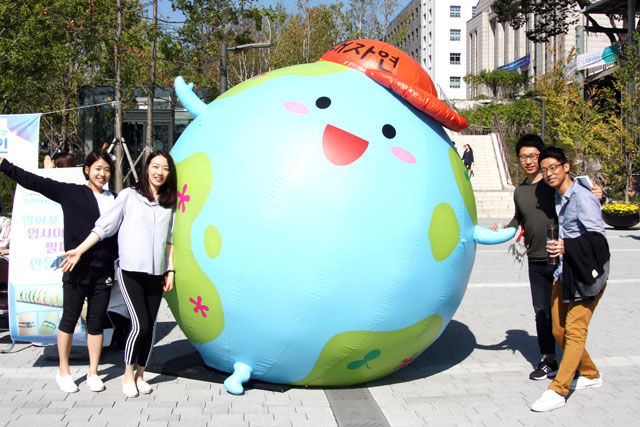 Tada~ sensible Jayonee-pose of Yonsei University students!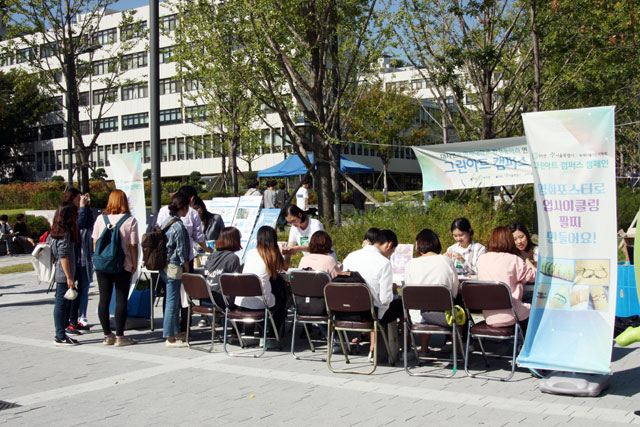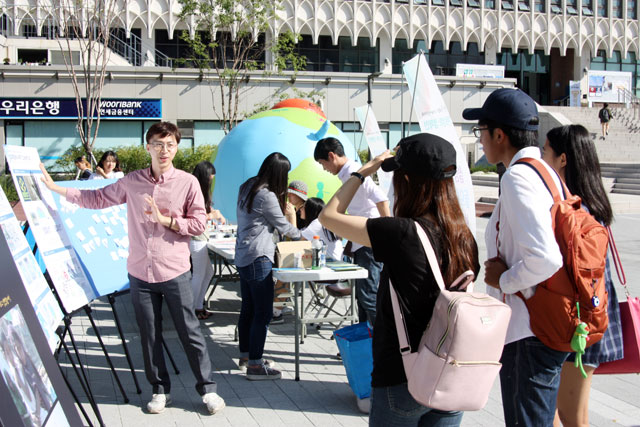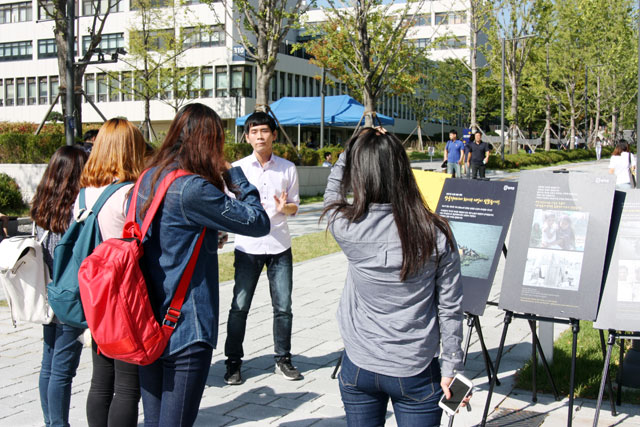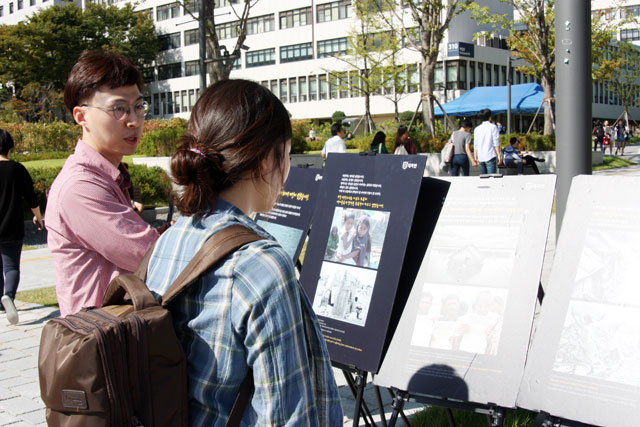 The students were listening sincerely to Yon-green members who explained enthusiastically despite hot weather.
Frankly, it was the hottest day among the campaign days.
Nevertheless, many people participated with interest and Yon-green members proceeded the campaign zealously.
As it was too hard, it was memorable and worthful. :)
Thanks to Yon-green members who did their best, university students and citizens who took part in the campaign
despite the hot weather. :)