Green Art Campus Campaign with university clubs!!
This time is for Chung-ang University!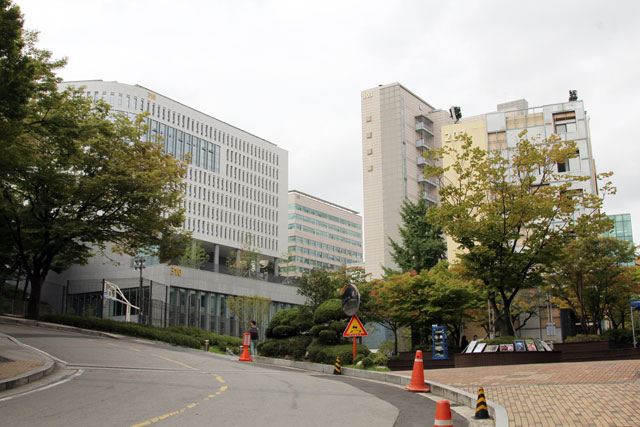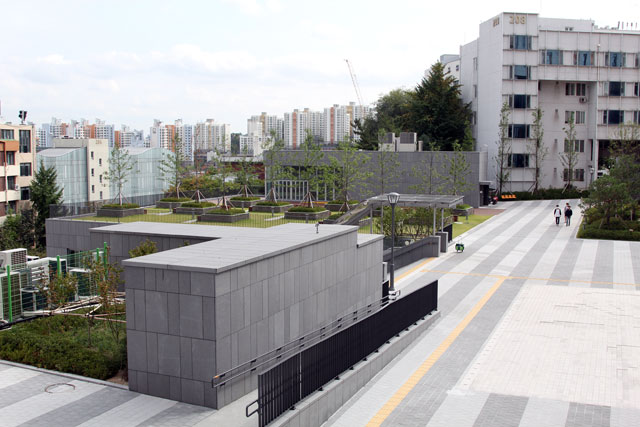 At the place with a great view that we can look down the campus.
we prepared a campaign with Jigu-in of Chung-ang University.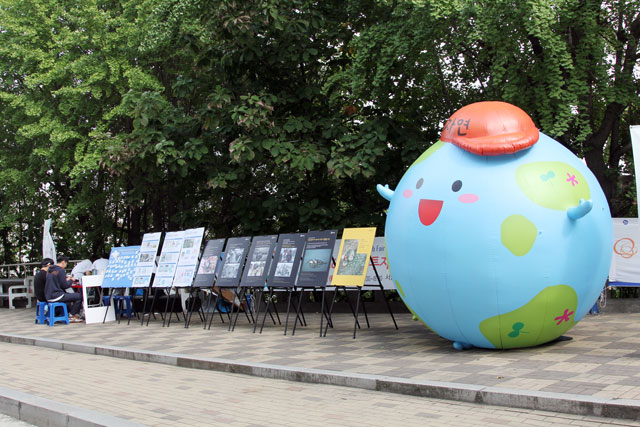 At first, we set panels about climate refugees and Green Art Campus
and put Jayonee.
Then we started the campaign!! :D
From the very beginning, people participated to the campaign, showing interest. :)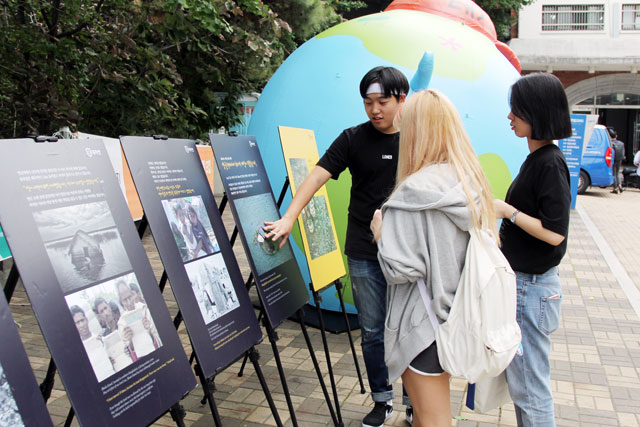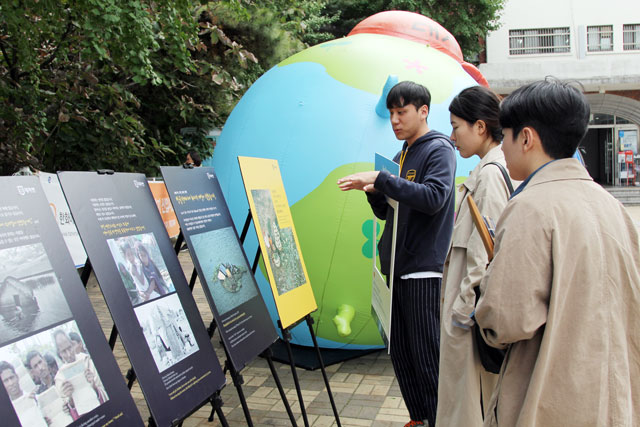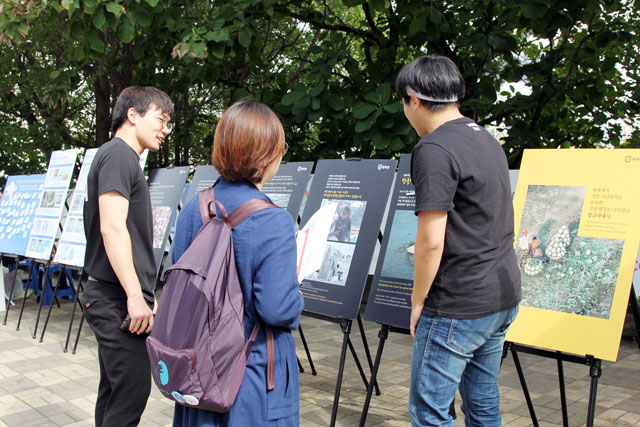 Members of Jigu-in zealously explained the climate refugees to comers.
A number of Chung-ang University students showed their interest to Green Art Campus and climate refugees.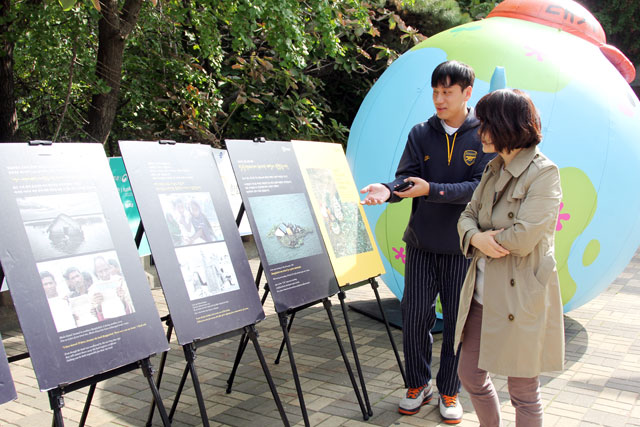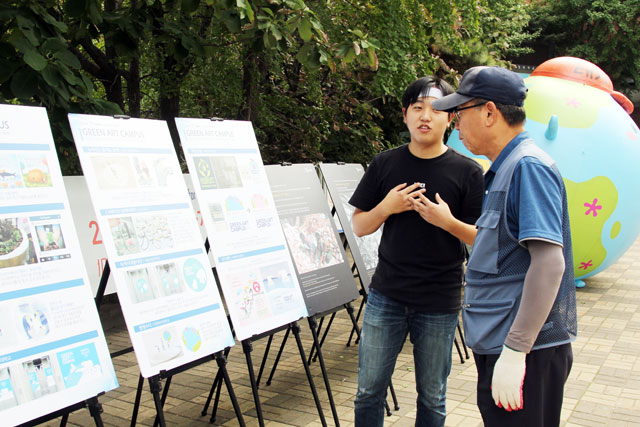 Not only students but also professors and school staffs encouraged and supported us
so that we gained power and strength throughout the campaign. :)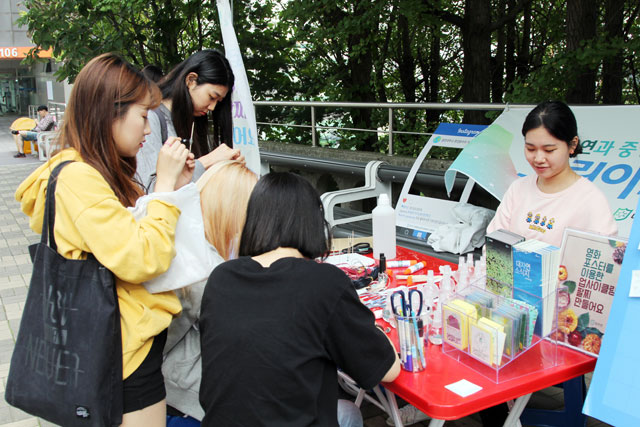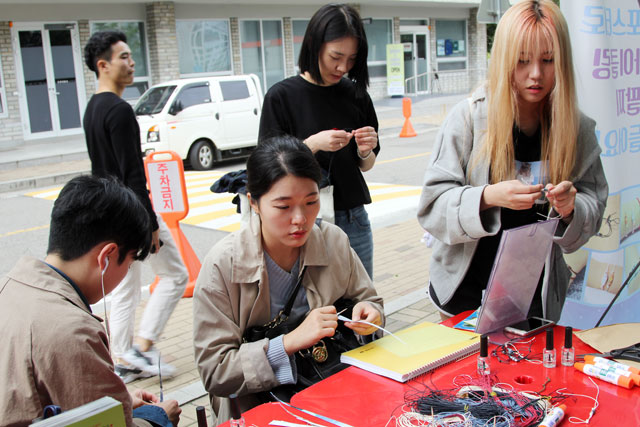 And activity of making 'up-cycling bracelet' was proceeded next to it.
Wow, many students were making it together :)
Even though there was no seat left, the students participated to making while standing.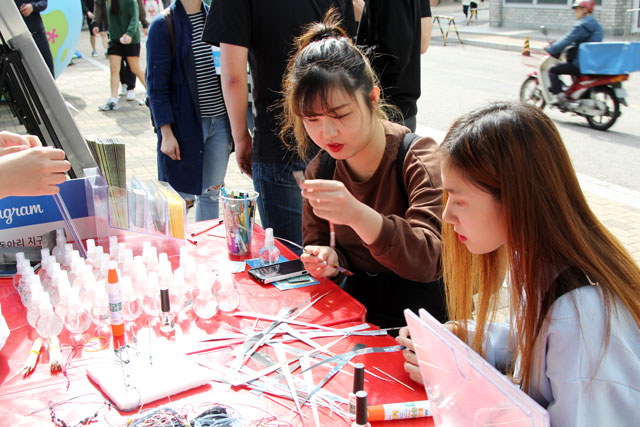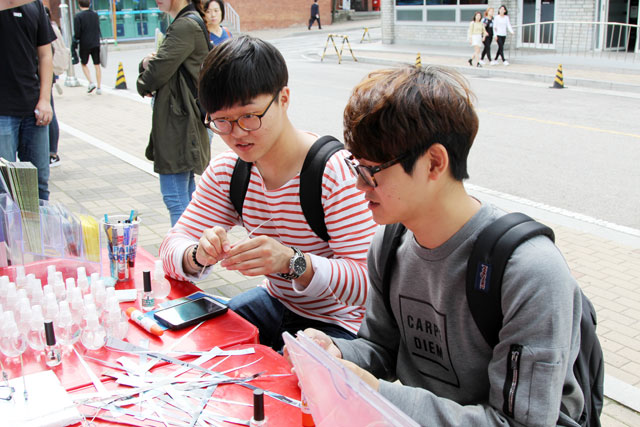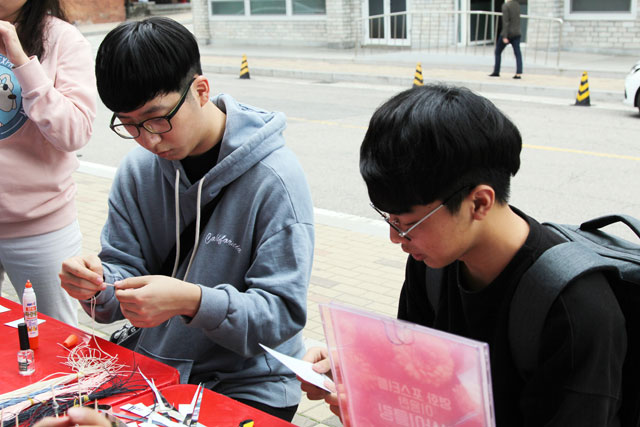 We could realize again that the up-cycling bracelet is popular to everyone, regardless of gender and age. xD
Moreover, the students wrote a sincere message to climate refugees.
By warm and friendly messages, we were moved, too. :)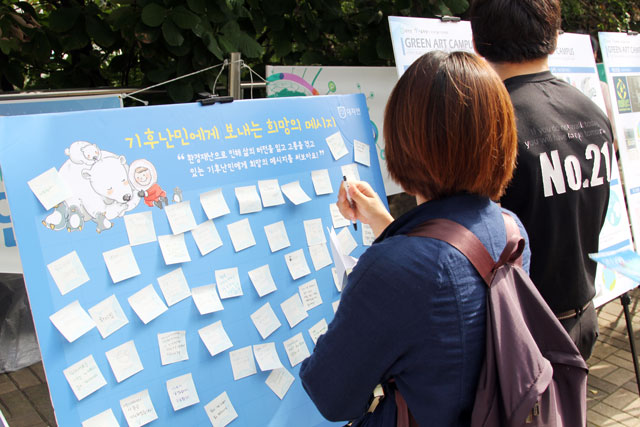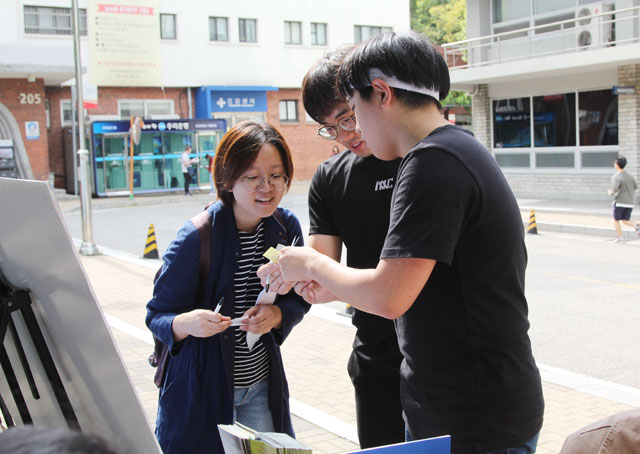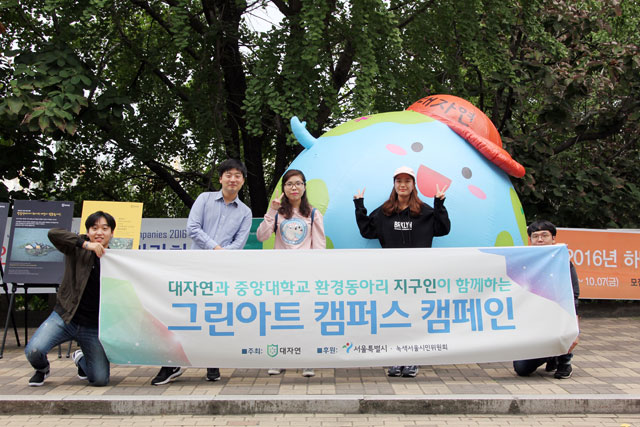 Chung-ang University students and faculty, and Jigu-in joyfully participated to the campaign than ever.
We hope that awareness of climate refugees and environmental activities of university students will be improved in Chung-ang University campus and all will take part in environmental activity! :)