12 university environmental clubs gathered for the result report conference of Green Art Campus.
It was to report their 7-month activities.
This time, the meeting was held at Seoul Citizens Hall :)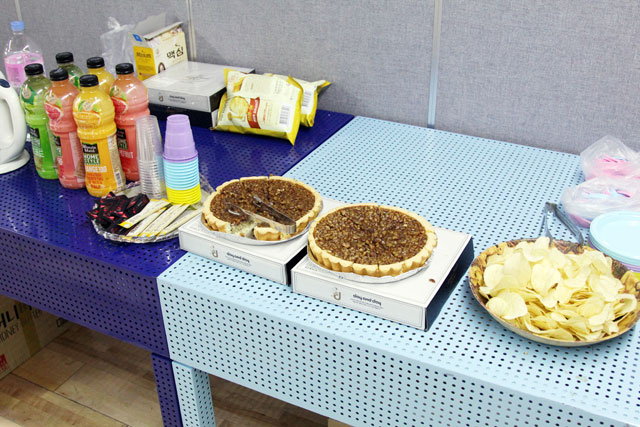 There were delicious walnut pie and snacks at the entrance. :D.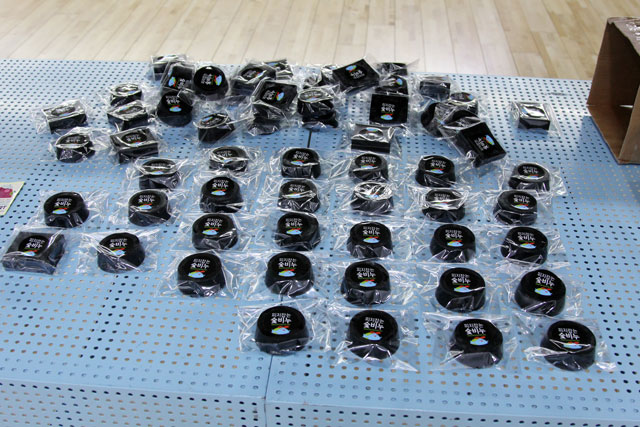 Also the handmade charcoal soap, which is good for skin, was also prepared.
It was made by Daejayon! :)
Eventually, the result report conference started!!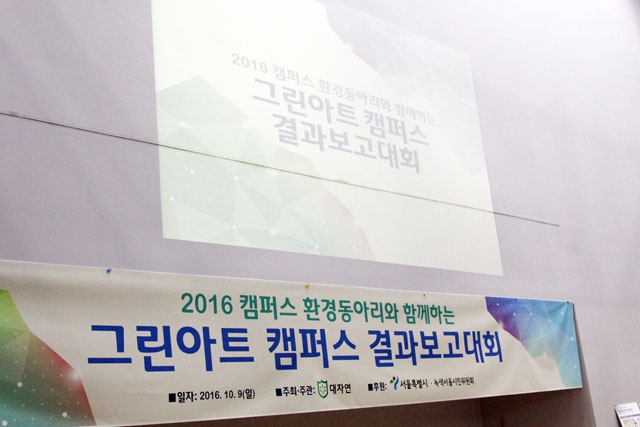 The 12 clubs showed their activities in their campuses, one by one.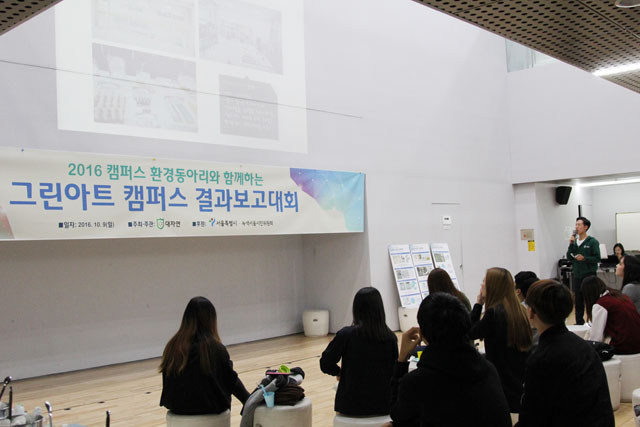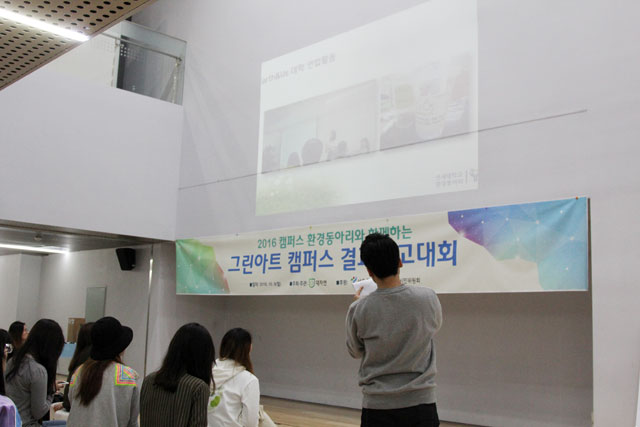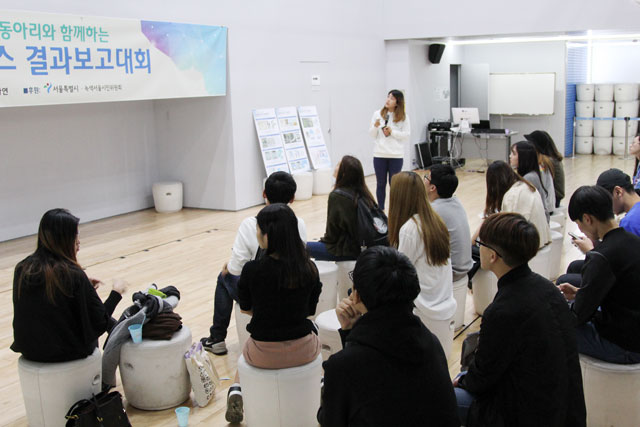 The presentation was so exciting and interesting that we couldn't take our eyes off it.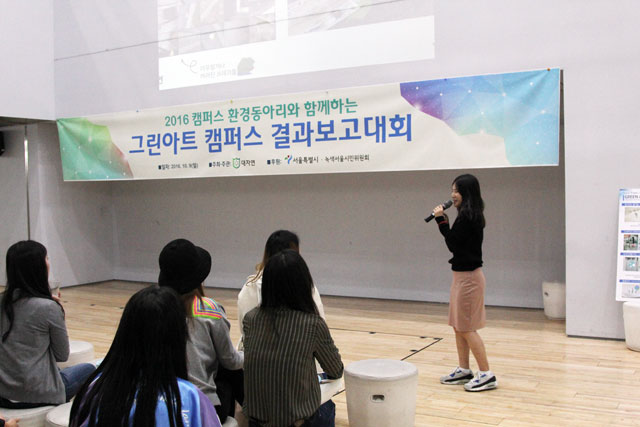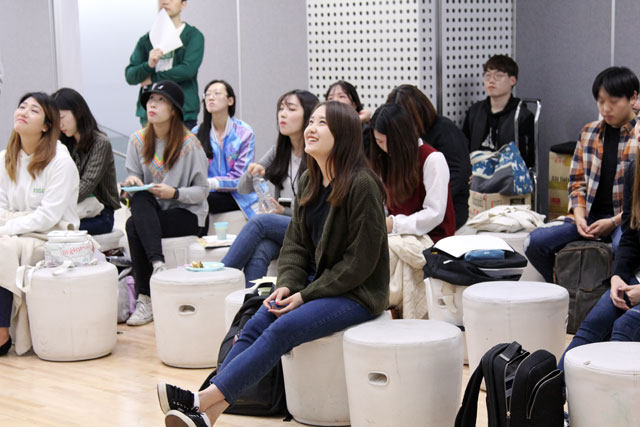 The students had done a great activity in their campus with brilliant ideas as university students. :)
The exciting activity time already came, while we had absorbingly listened report of 12 clubs.
What is today's activity?
Do you remember the news about toothpaste with substance of humidifier sterilizer?
A few days ago, all citizens were shocked by the news.
Thus we prepared this!!
Today's activity is making a whitening charcoal toothpaste.
We made a toothpaste with natural ingredient so that we can brush our teeth with safety. :)
Today's teacher is Ji-eun, a tutor of Green School!
After learning the effect of a whitening charcoal toothpaste and how to make it, we took the ingredients.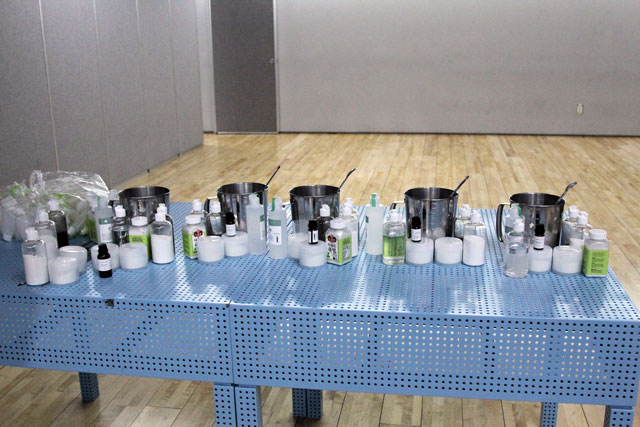 Now, let's make a toothpaste!! :)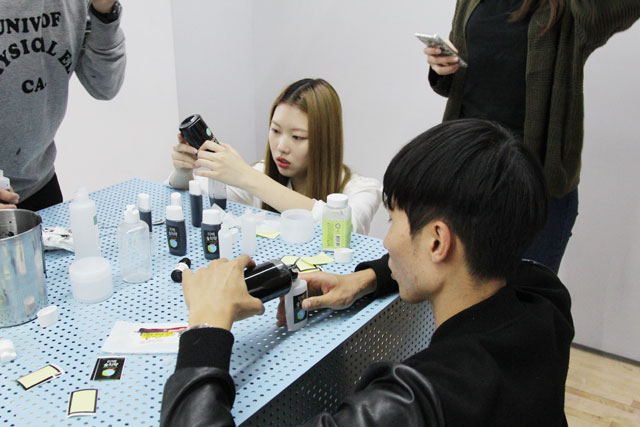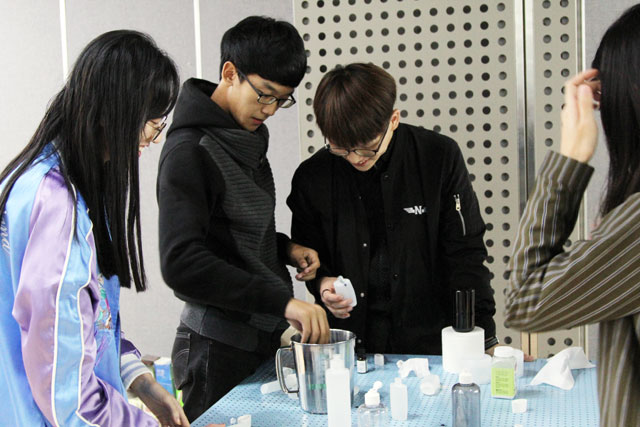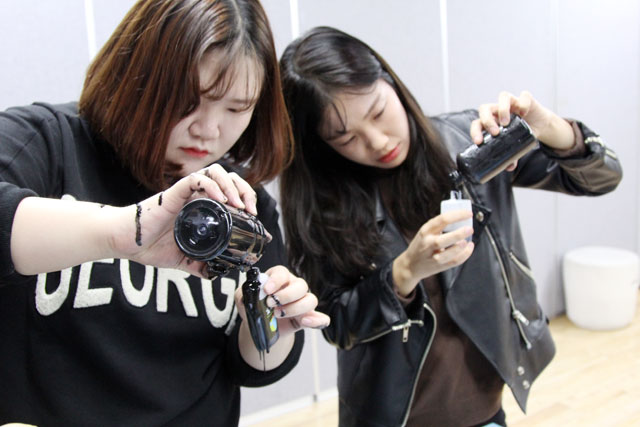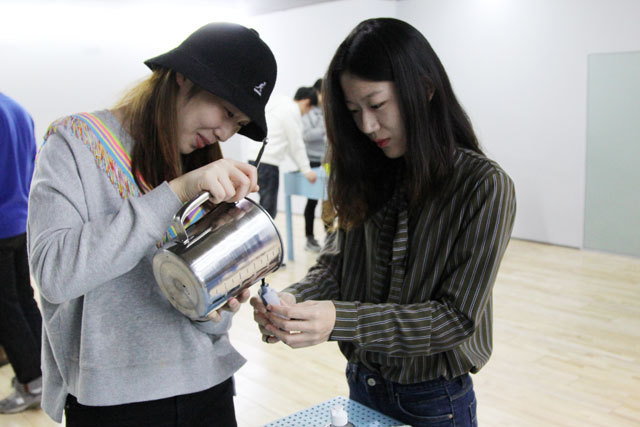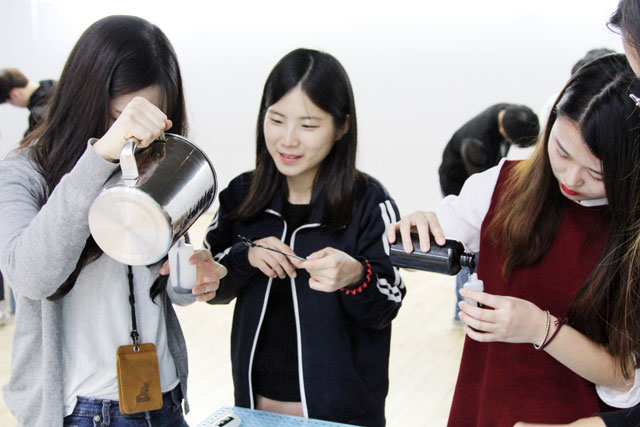 Even the toothpaste was spilled to their hands, the students didn't care but just concentrated to make it enthusiastically.
Finally, the whitening charcoal toothpaste was made!!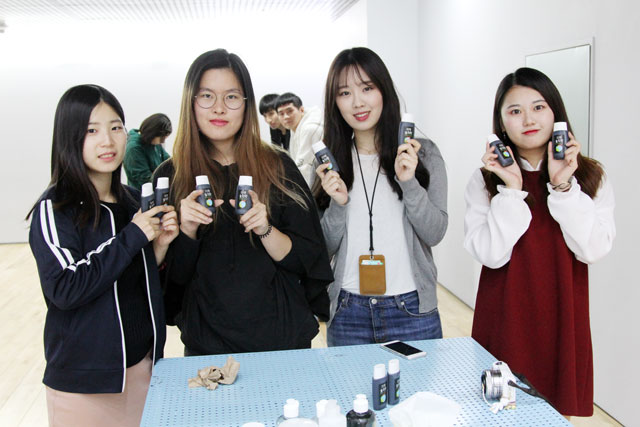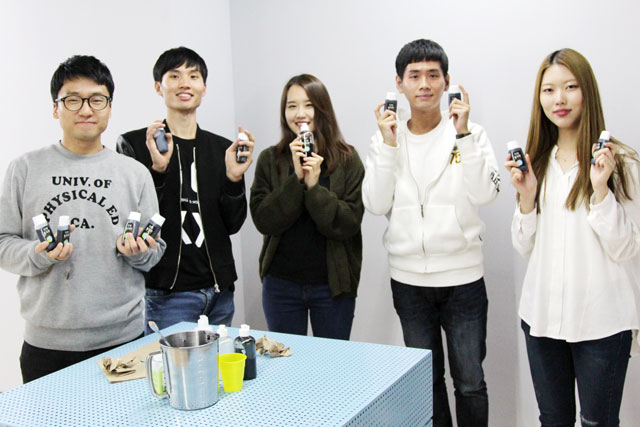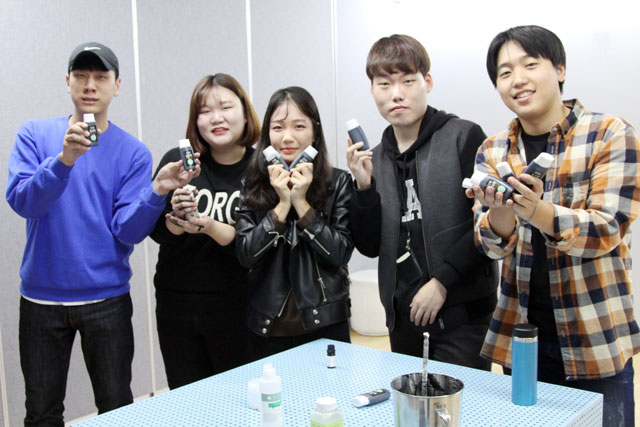 This time, each person made 2 toothpastes and donated the one to Green Shop to help the climate refugees
so that it became more meaningful activity!! :)
The winner was chosen during the activity.
Then the award ceremony was proceeded.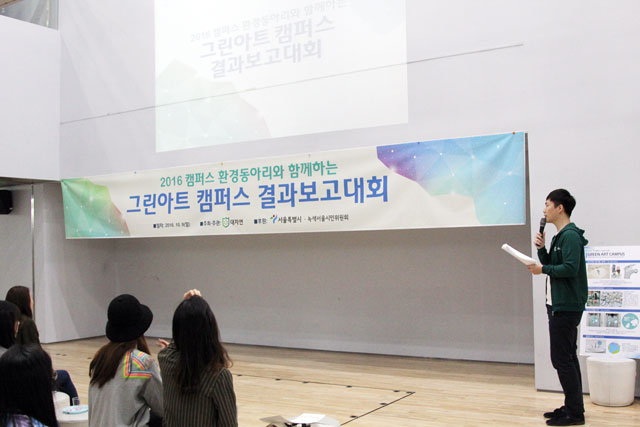 Which team would earn the glory of winning the prize?!!
We would open rank from the third team!
The third is ECUBE of Ewha Womans University!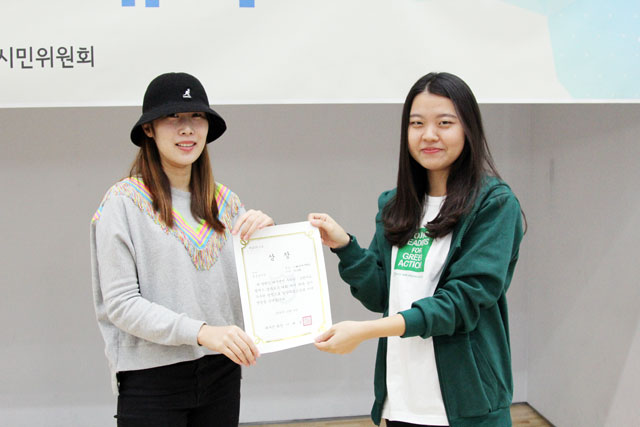 ECUBE had put a sticker to elevator in order to induce people to use walking zone.
Especially they had tried to make Green Campus by interacting with students in their campus
. :)
Then which team is the second?!
The second is ECOROUM of Ewha Womans University and Jigu-in of Chung-Ang University.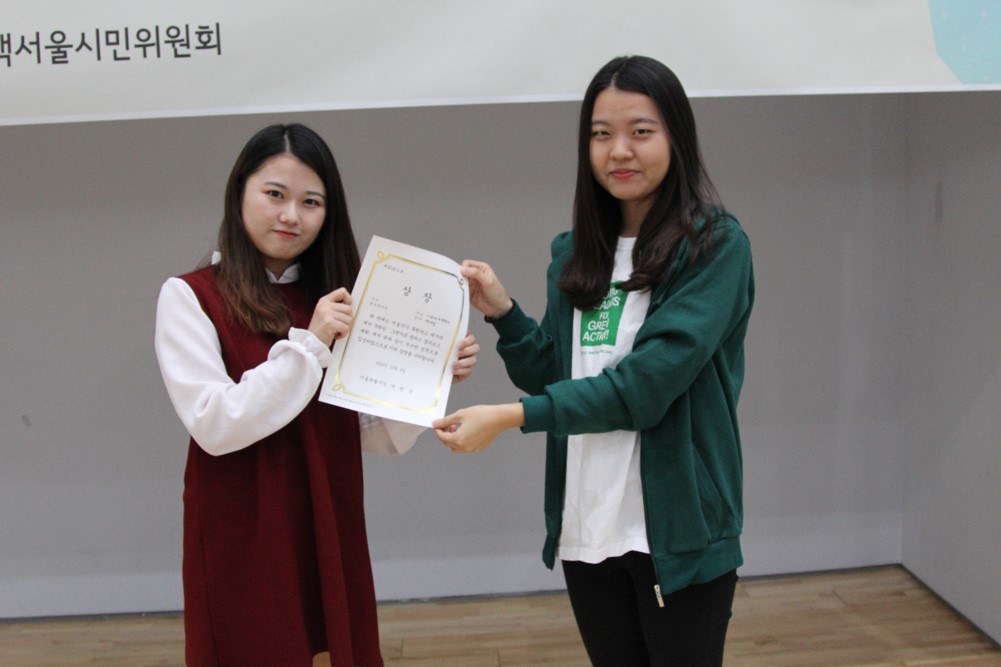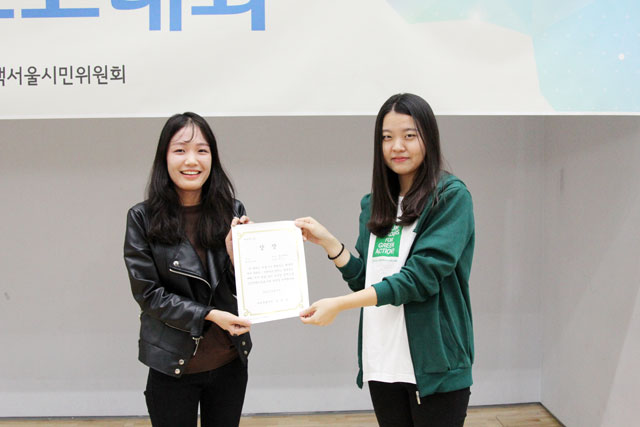 ECOROUM's temperature-change sticker and luminous sticker.
And Jigu-in's

guerrilla

gardening.
The idea of two teams was outstanding!! :)
Then which team is the first...??!!
Yon-Green of Yonsei University won the first!!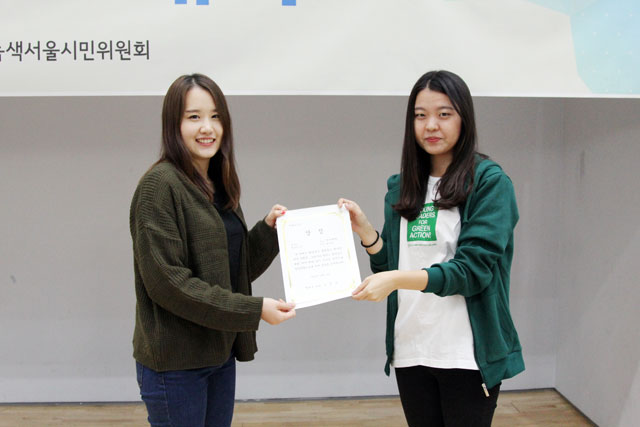 The name of their project is 'Water Tok-tok Campaign.'
They reduced the use of hand towel and toilet paper in campus
by shaking off the water in hand after washing hands.
For the purpose of Green Art Campus,
Yon-Green put hydroponic plants next to the sink
in order to induce students to shake off their hands to them.
Many students participated to this campaign so that they could save hand towel naturally.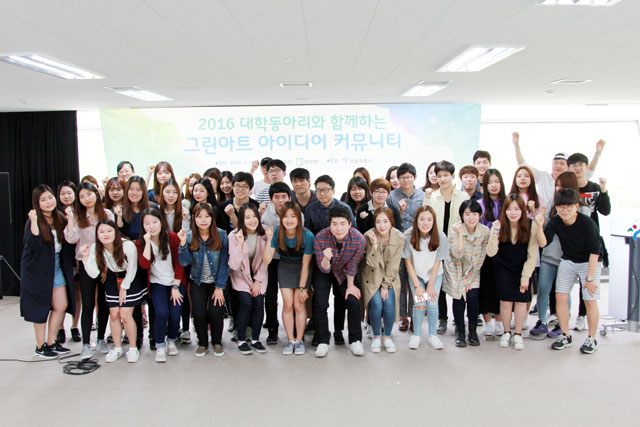 Although 'Making Green Art Campus with University Clubs' ended,
we hope that the Green Art Campus activities will be sustainably proceeded in each campus with their own ideas.
Thanks to all following 12 teams and applaud to them who have done their best to make Green Art Campus :
Eco Green Organization of University of Seoul, Nong-rock of Catholic University, Purumi of Catholic University, Campus Greener of Sogang University, Palette of Sangmyung University, Nudge of Sangmyung University, KUSEP of Korea University, Saeng-saeng Su-da of Ewha Womans University, ECUBE of Ewha Womans University, ECOROUM of Ewha Womans University, Jigu-in of Chung-ang University, Yon-green of Yonsei University.