International Green Campus Association of University Students
Coordinated Response to Climate change with Internatioanl Environmental Student Clubs
52 campus environmental clubs from 10 countries (South Korea, US, China, Philippine, Malesia, Indonesia, Thailand, Mongol, the Republic of South Africa, and Nepal) moved altogether to take joint response to global warming.
Daejayon helped students of the clubs to have activities at community and campus, by supporting green-design items, such as the environmental exhibit panels about climate change and climate refugees, warning sticky posters against waste of electricity, posters for ZERO standby power, Walking Zone sheets, and covers of scrap paper notes.
52 environmental clubs of Daejayon IGCAUS(International Green Campus Association of University Students) have been conducting Green Campus seminar, Design your campus GREEN campaign, and education program for children and teenagers, using supported products. Besides, they are planning common online activities using Google community.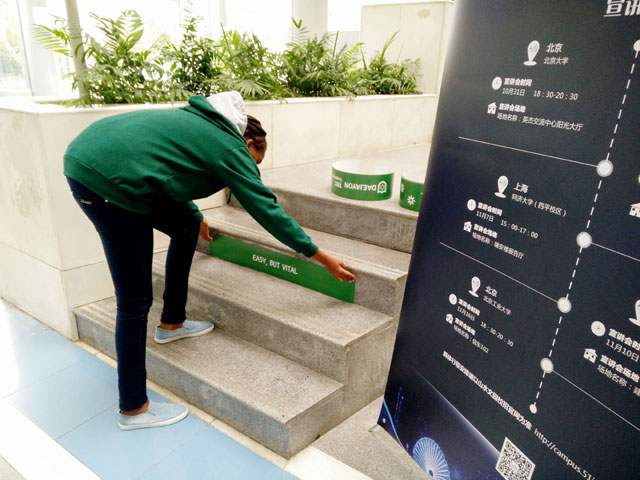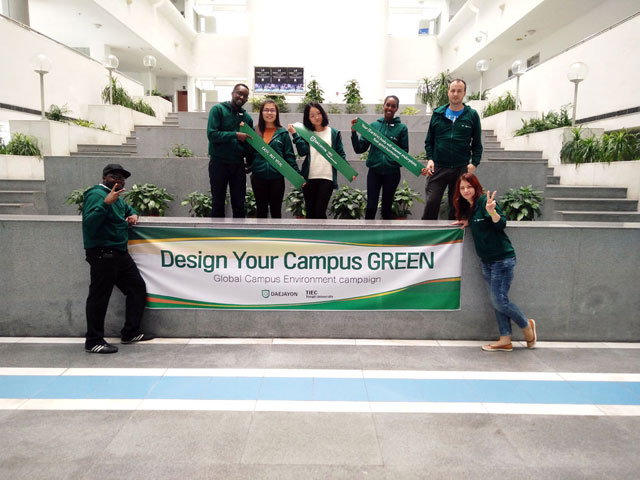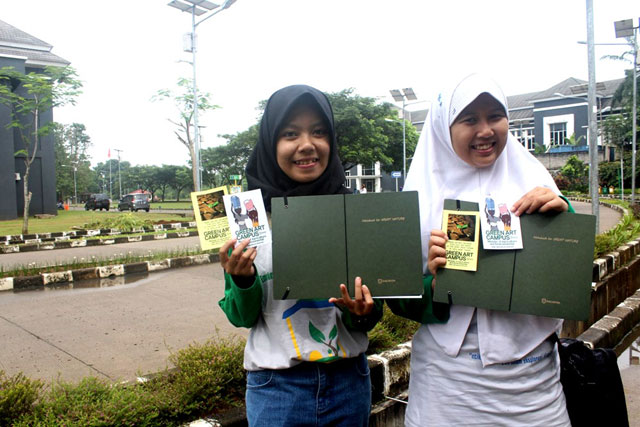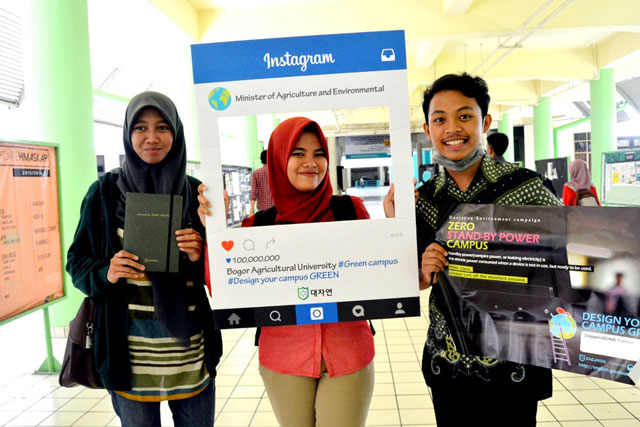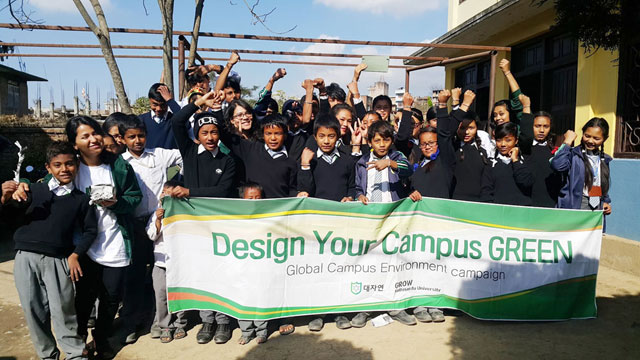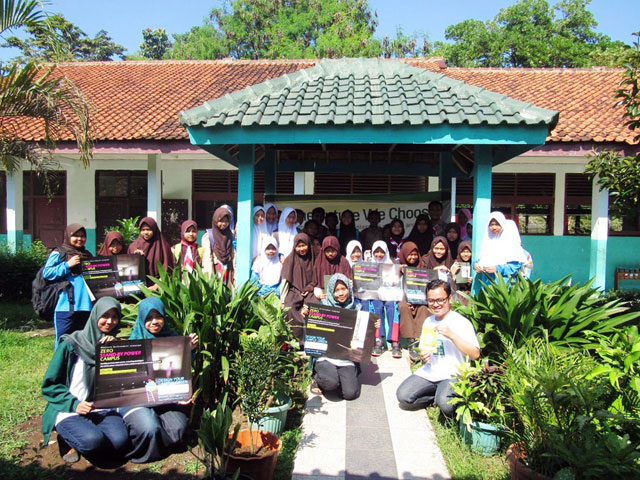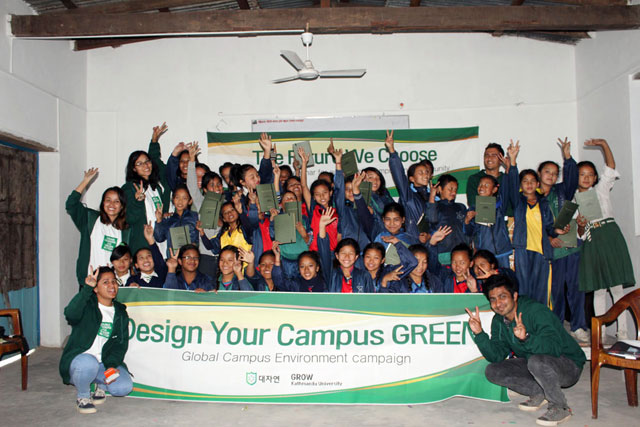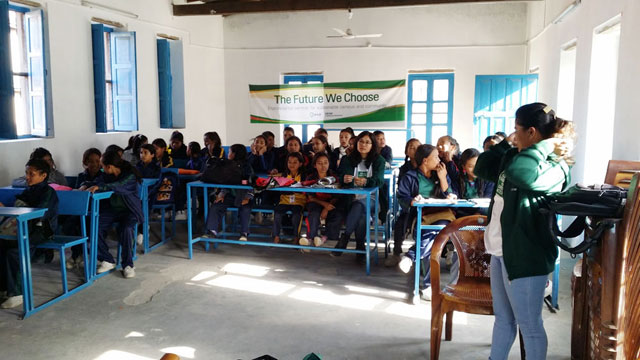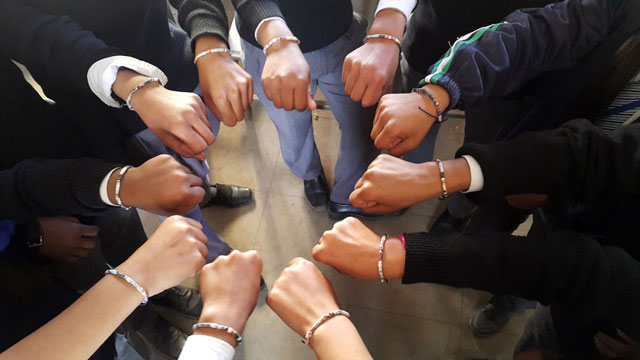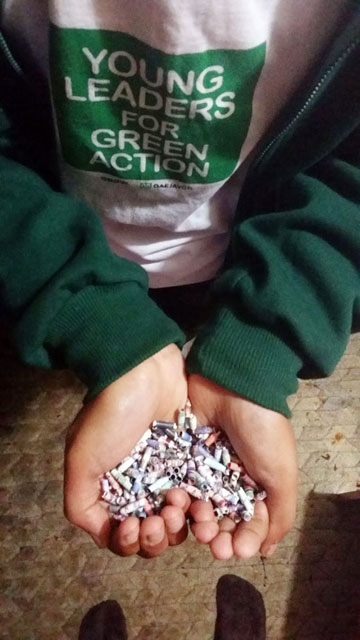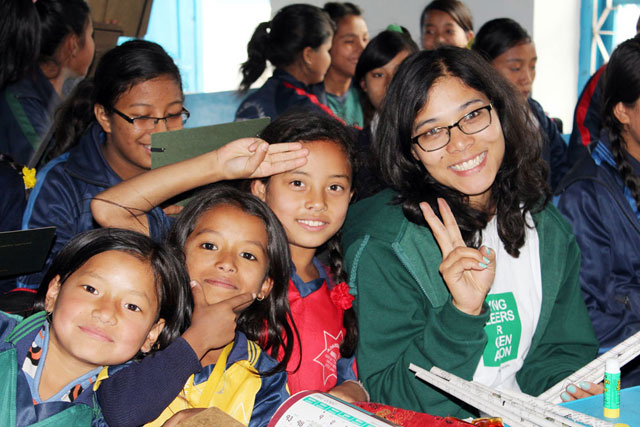 Cheer up, DAEJAYON IGCAUS!