10. REDUCED INEQUALITIES

11. SUSTAINABLE CITIES AND COMMUNITIES

13. CLIMATE ACTION

17. PARTNERSHIPS FOR THE GOALS
The COVID-19 pandemic outbreak that hit the world
brought a "new normal" that life without mask is unimaginable.
In Korea, where the supply of masks has been smooth,
concerns of purchasing mask have been reduced.
However, to the countries or people who are unable to purchase masks,
the current COVID-19 situation is a still panic.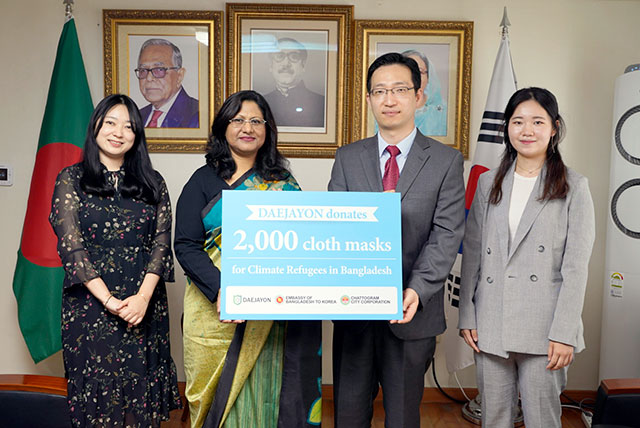 The members of DAEJAYON stepped up to help climate refugees
whose lives have been changed 180 degrees due to the climate crisis.
DAEJAYON donated 2,000 reusable cloth masks.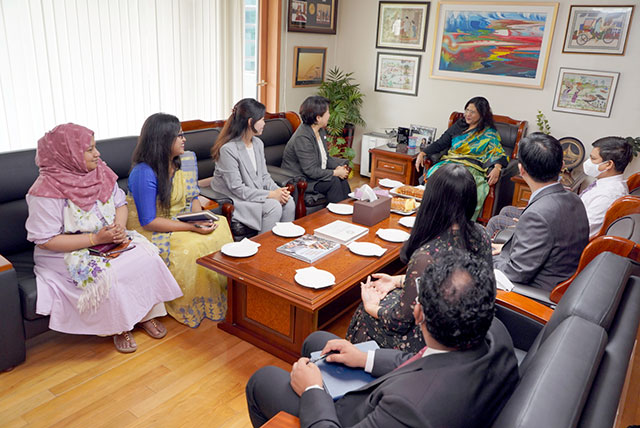 The cloth masks delivered to the Bangladesh Chattogram City Corporation
through the Embassy of Bangladesh in Korea
was delivered to the climate refugees in Bangladesh in July 12, Sunday.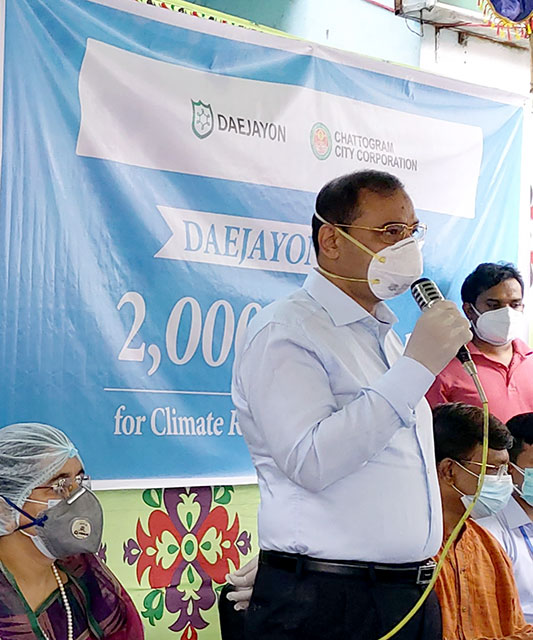 The event, which started with the message of the Mayor, comforted the climate refugees
who are suffering under the situation of COVID19 and gave them a helping hand.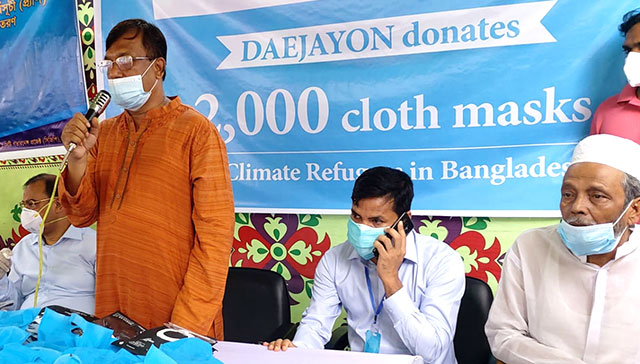 Including the Mayor of Chattogram,
Ward Councillor, Female Councillor, Slum Development Officer and etc.
took part in the ceremony to encourage the climate refugees.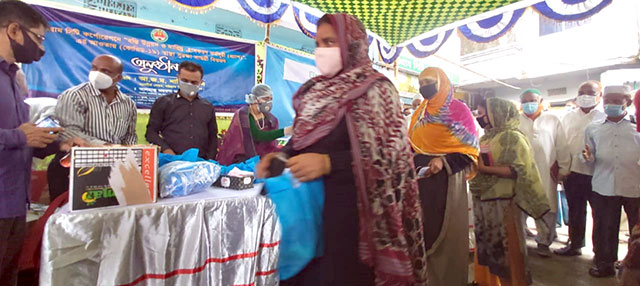 Under the COVID19 crisis, more than 50 people participated and received the masks.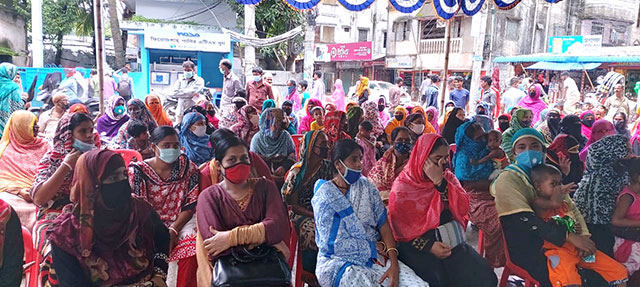 We ask for your interest in DAEJAYON's movement
for the coexistence of nature and humankind,
and hope the Bangladesh climate refugees will overcome COVID19
with the masks they received.