6. CLEAN WATER AND SANITATION
11. SUSTAINABLE CITIES AND COMMUNITIES
13. CLIMATE ACTION

15. LIFE ON LAND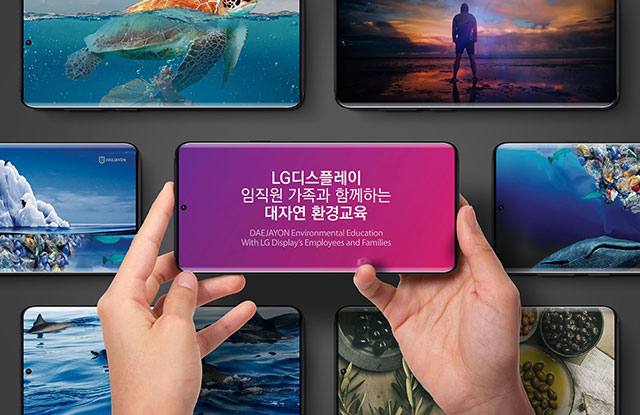 DAEJAYON environmental education with LG Display's employees and families
were conducted through online.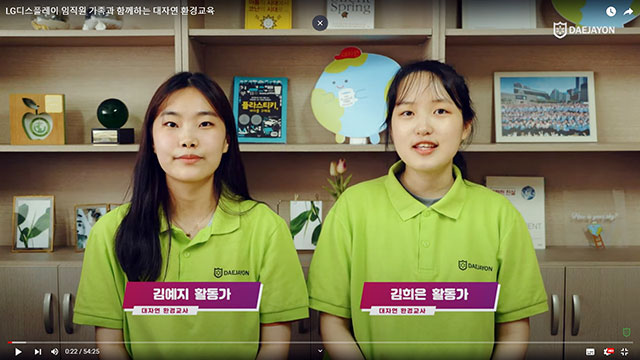 LG Display is not only focusing on economic performance,
but also selecting environmental areas as key issues for companies
and conducting various activities for sustainable management.
It is a company that takes the lead in preventing and protecting environmental pollution
by minimizing the impact of environmental destruction
in the entire process from product design to production, use, and disposal.
In fact, during the production process of the display,
3 million tons of greenhouse gas emissions are reduced, which is 39% compared to 2014,
and by reusing water that is used once, the water recycling rate is 197%.
In recognition of such efforts,
the company was selected as an outstanding company
in the areas of Climate Change Response and Water Management in 2019 CDP Korea.
And in June this year, in commemoration of the World Environment Day,
LG Display's employee and family volunteers
planted 600 european bird cherry trees to restore the ecological forest.
LG Display's vision is "See Better World Through Display."
It was so nice to meet the family of executives and employees
who are making a better world with displays like their vision.
With these wonderful LG Display executives and family members,
we first learned that the plastic we use inadvertently
is making the Earth sick through theoretical education called the "Plastic Planet."
And to reduce the use of plastic in our lives,
we had time to think about what we can practice.
As an experience activity, we had an eco-bag making class,
which is an eco-item for practicing zero plastic.
The participants made two eco-bags.
One will be used by the family
and the other will be donated with school supplies to low-income children.
It was a meaningful time to learn environmental knowledge with the family,
practice environmental protection, and help neighbors who are in need.
We've completed my own eco-bag that you can easily use for 10 years!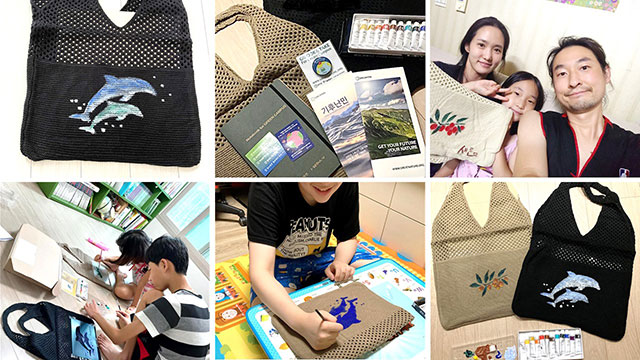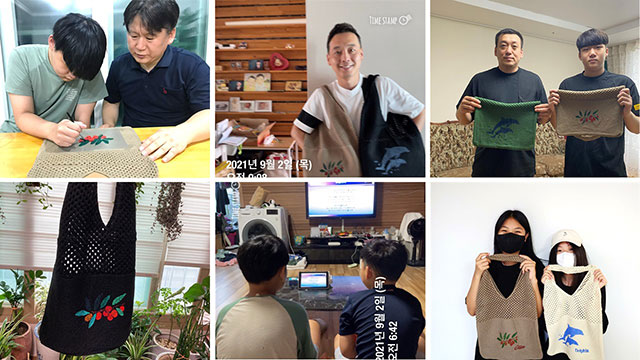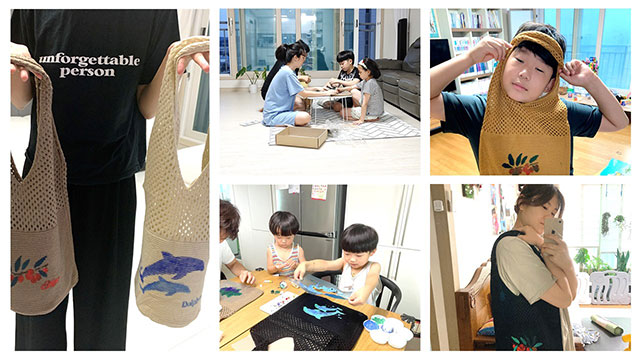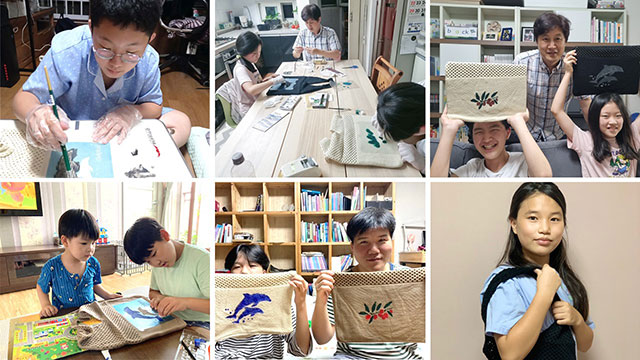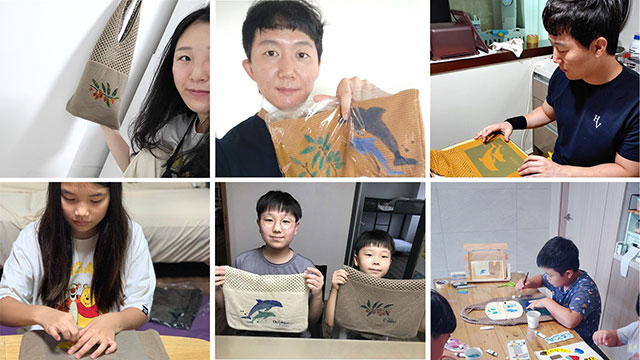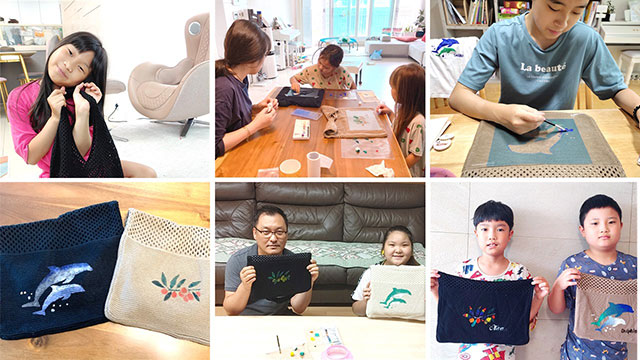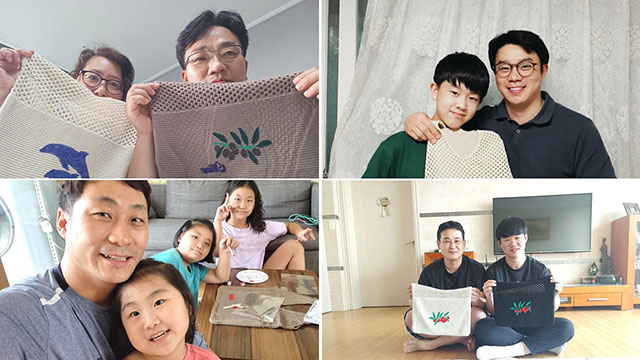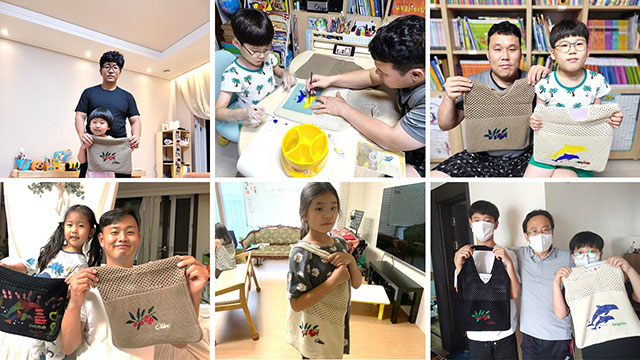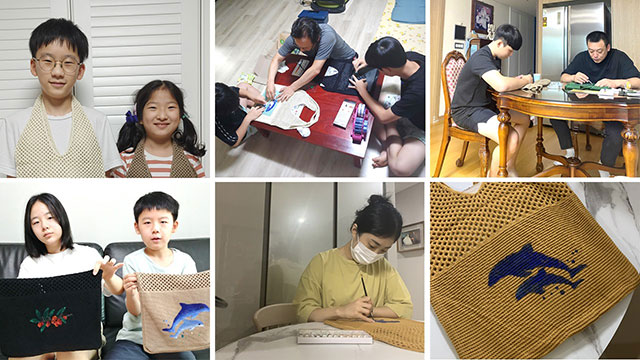 DAEJAYON will continue to support
the activities of LG Display's employees and families to respond to climate change!